Children born between 2010 and 2025, known as Generation Alpha, will grow up never having known a world without digital devices. Aiming to enrich their experience of technology and simultaneously help them develop a healthier relationship with it, product designers create toys that combine the physical and the digital world.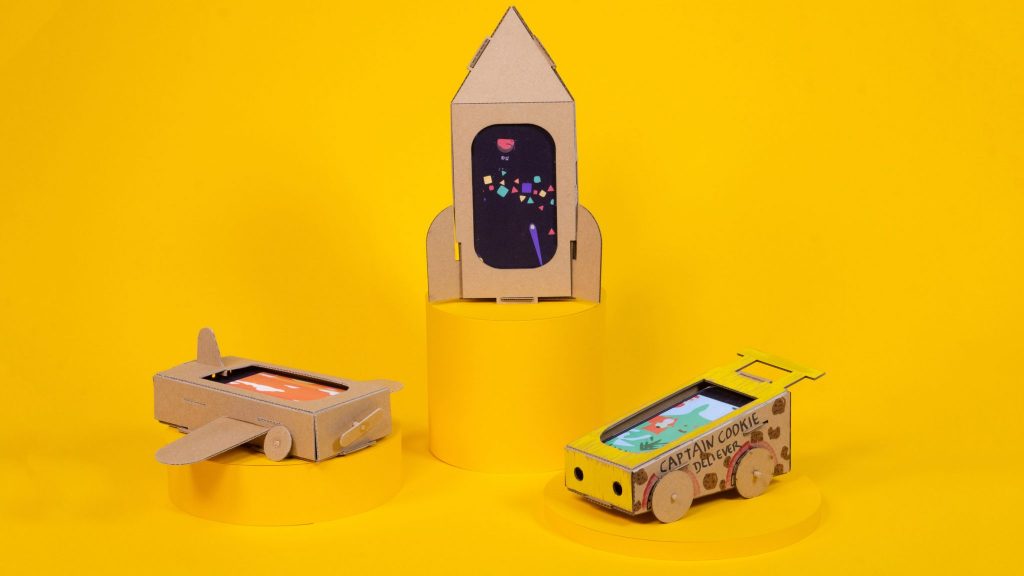 French designer Matthieu Muller os Studio Fantasio has developed a set of toys to be used in tandem with smartphones.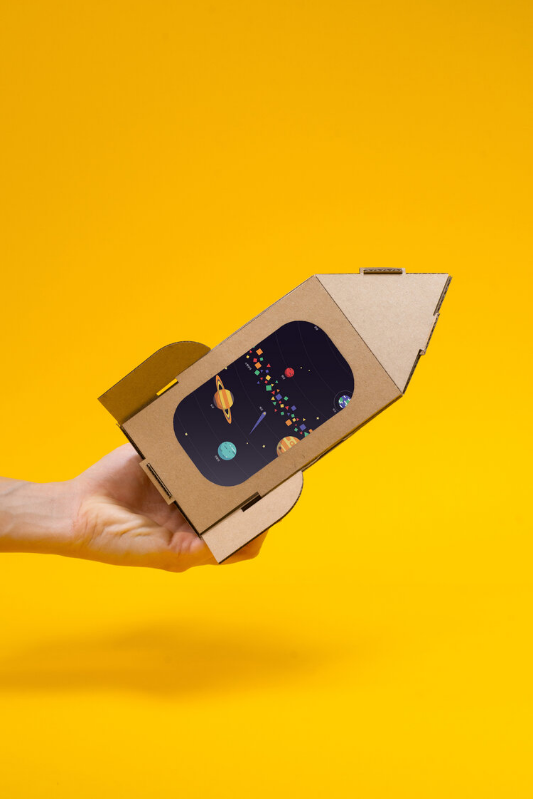 Concerned that today 70% children start using tablet devices / smartphones at three years old or younger, he has created the toys that teach children to use technology in a healthy and productive way by combining the physical and the digital world.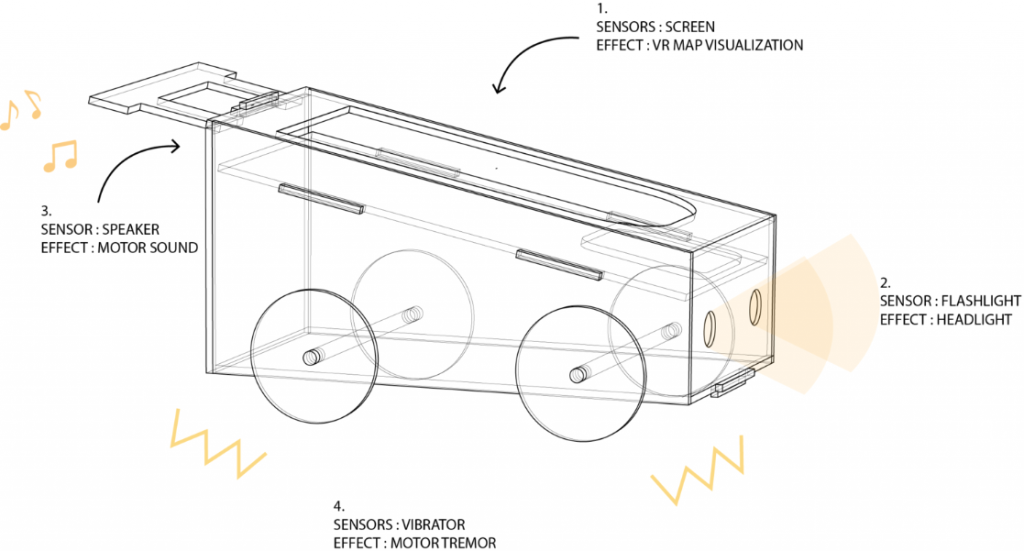 The toys, which include a car, plane and spaceship, are all made from cardboard and are animated using the features of the smartphone. The speakers, display, vibrator and flashlight are used to create a new experience of game and can be controlled by the children via an app on the device in use.
In an attempt to offer an alternative to mass-produced electronic toys, Reykjavík-based designer Thórunn Árnadottir has combined local Icelandic materials and salvaged soundboards from broken toys toys collected at flea markets in China to create a set of interactive design objects.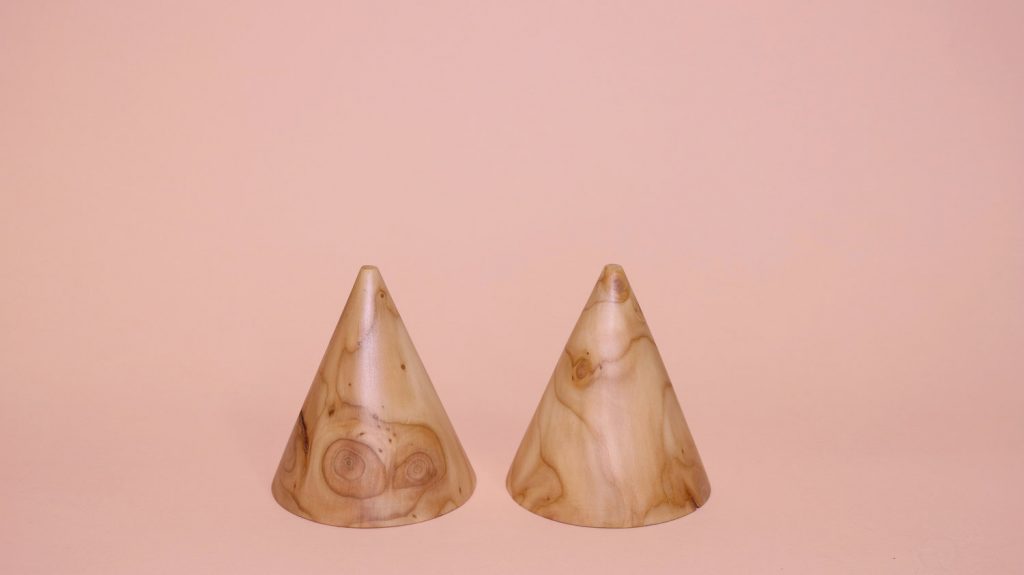 The Shapes of Sound series includes four toys based on simple geometric shapes and natural raw materials, which are a minimalistic interpretation of the kitschy electronic sound they make when the user interacts with it.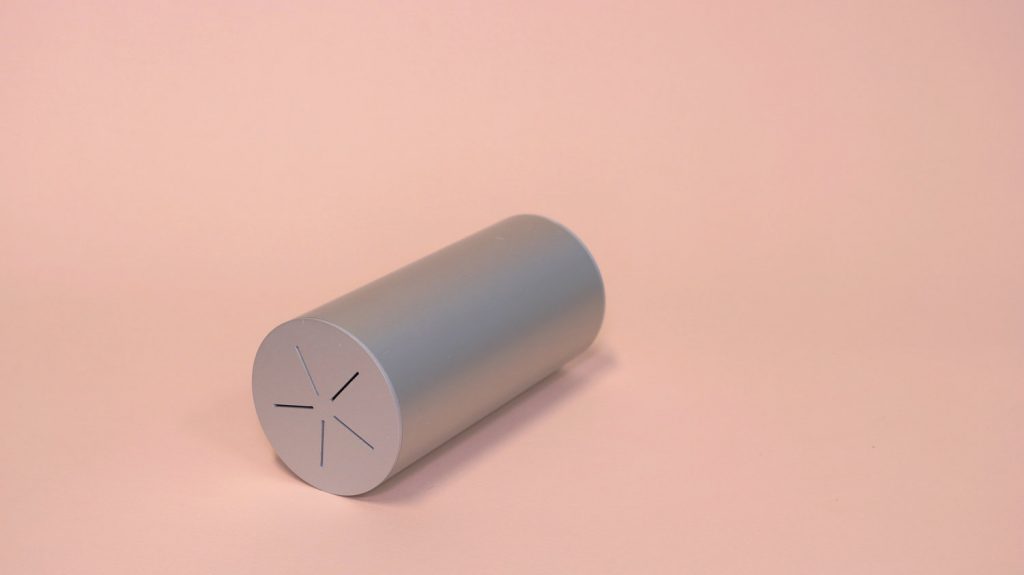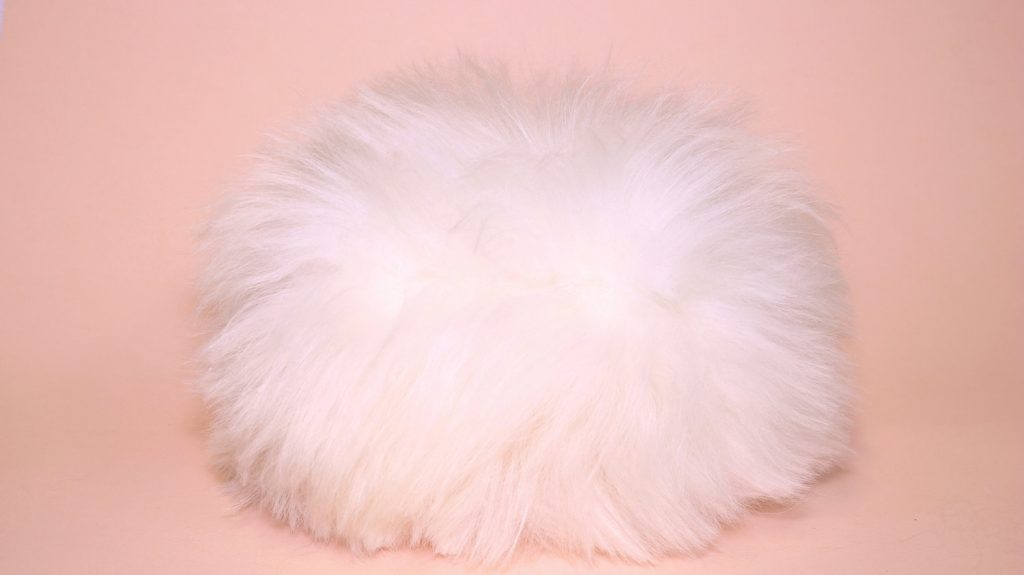 Two wooden cones made from pine trees play 'Jingle Bells' when stacked on top of each other to form a Christmas tree shape. A cube is made of Icelandic lava rock, which is believed to be an 'elf house' according to the Icelandic superstition, emits a tinkling sound when held. An aluminium cylinder makes a race-car sound when it is rolled, while a furry ball made of sheep wool bleats when you pet it.
French designers Marion Pinaffo and Raphaël Pluvinage have designed Papier Machine, a set of 13 electronic toys made from paper printed with conductive or thermosensitive ink, and a kit of components such as batteries and propellers. The series was conceived as a way to show that electronics are not magical, but have chemical and physical principles.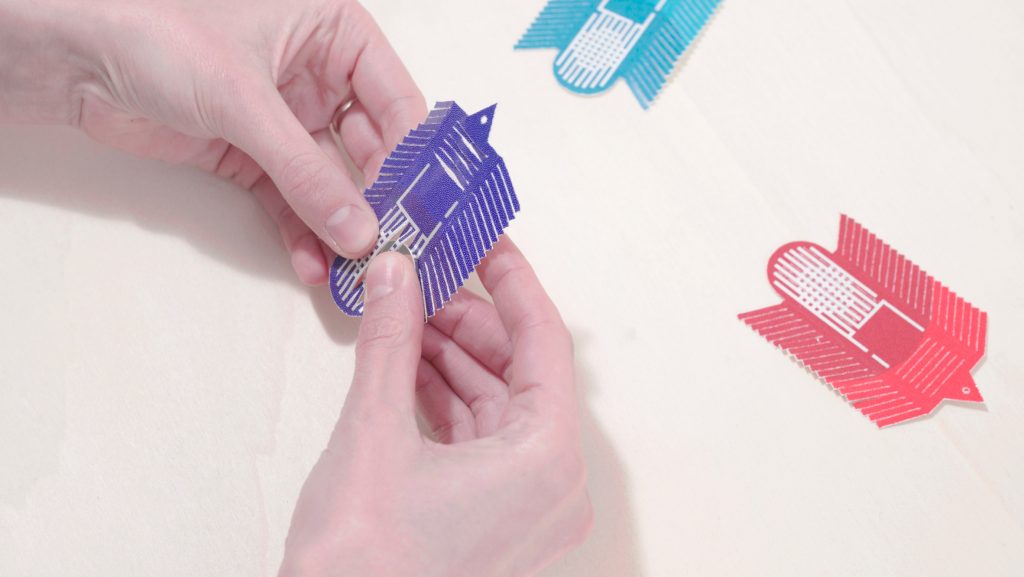 According to the duo, paper is a familiar material that one isn't afraid to mess up, while such actions as cutting, folding, creasing and layering enable super low-tech though interactive experiences. At the same time, damaged toys can be fixed with tape, or broken circuits repaired using silver pen.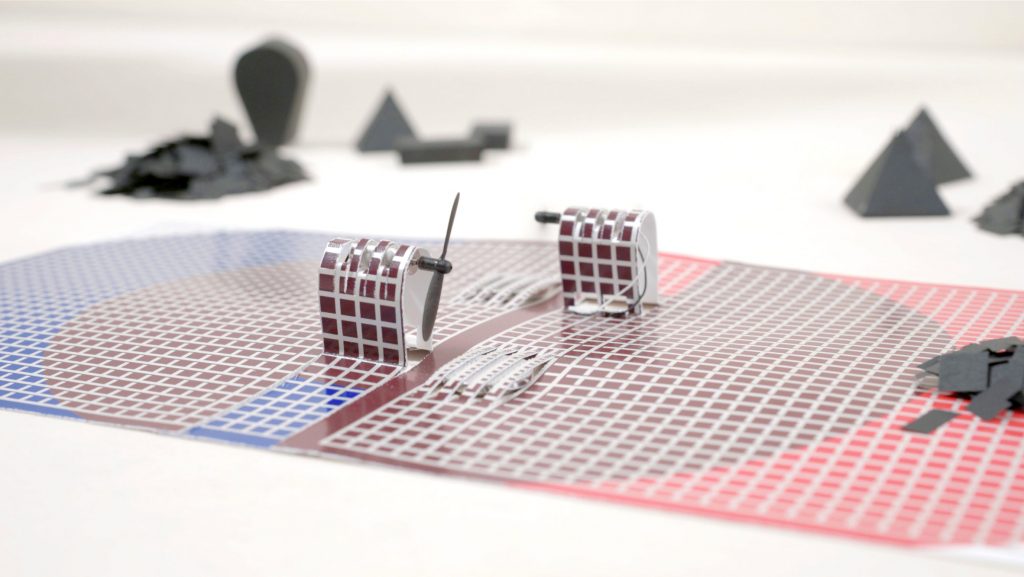 One of the toys requires a piece of bundled foil to be thrown into it to complete a circuit and allow five black dots to change colour, while another one needs a pencil to make marks and create different sounds, while a target-style device uses humidity sensors and colour-changing ink to respond to spitballs by revealing secret letters. Other objects include a toy that sends a ball bearing down a zigzag path to create different noises and a ghost-shaped toy with paper fringes that bleeps when it is blown on.
Pinaffo and Pluvinage based the bright colours and patterns of the toys on classic arcade games encouraging children to see monsters, cities, sports fields or race tracks in them.