Most consumer electronics today has sleek machinable surfaces with plastic as the main material. Modern product designers question the materials used for home appliances for our daily lives, combining craft and technology. Utilizing craft techniques and natural textures, they create products with added value that can be handed down to the next generations.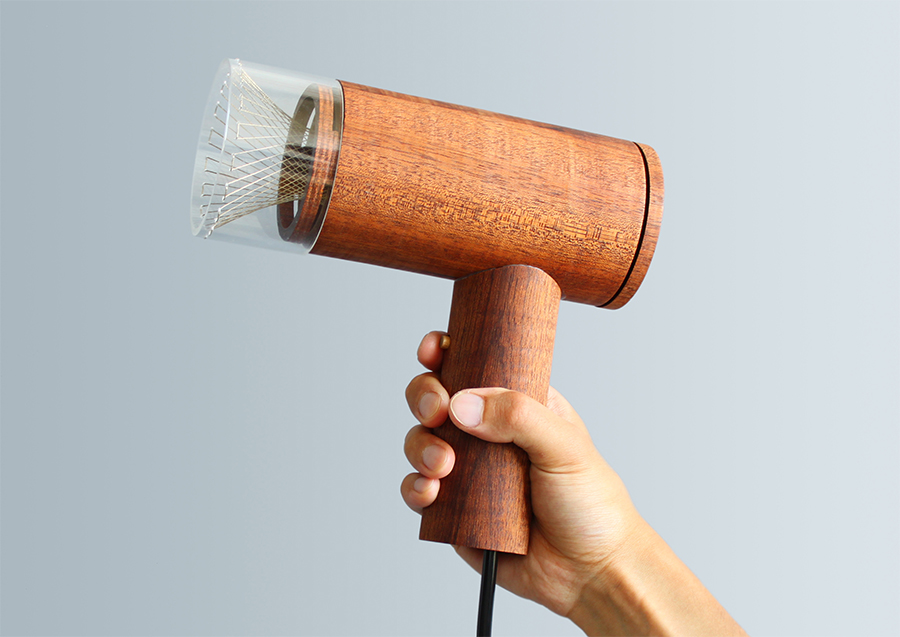 As part of his Craft-Techmen Project, Japanese designer and Design Academy Eindhoven graduate Kodai Shimizu has prototyped a series of home appliances that rely on hand-sewn threads that are conductive and function a simple dimmer switch. In response to the unsustainable trend of mass consumption, the implemented technology makes the devices easy to disassemble and repair when they are broken.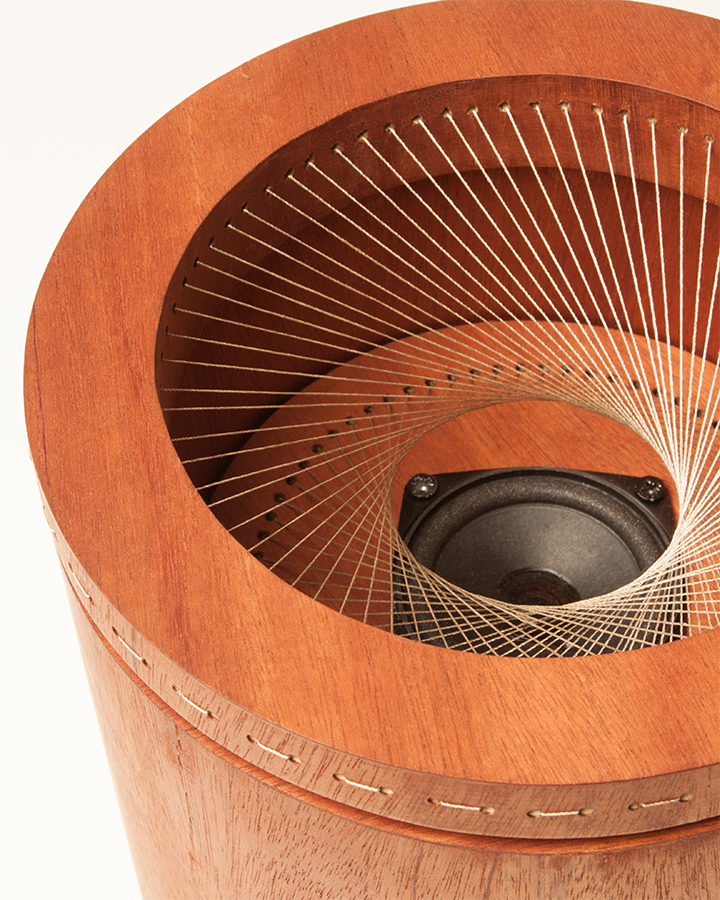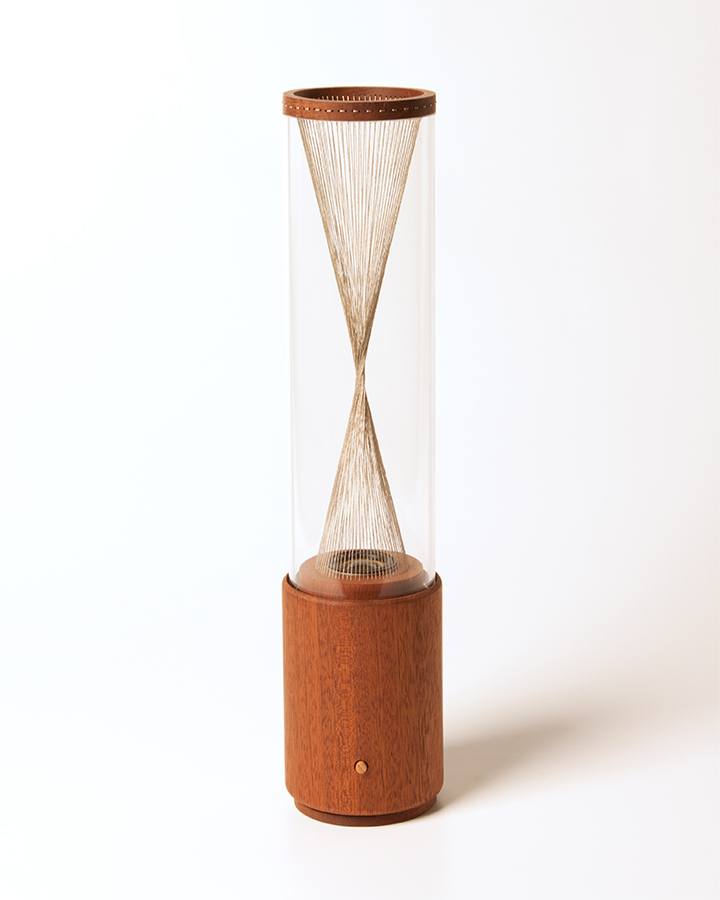 By rotating a certain part, the sewed conductive threads are adjusted to different levels of contact and this caused voltage variation. The system can be adapted to different functions by reprogramming the microcomputer, for instance, changing volume on a speaker, temperature for a hairdryer, or channels on a radio.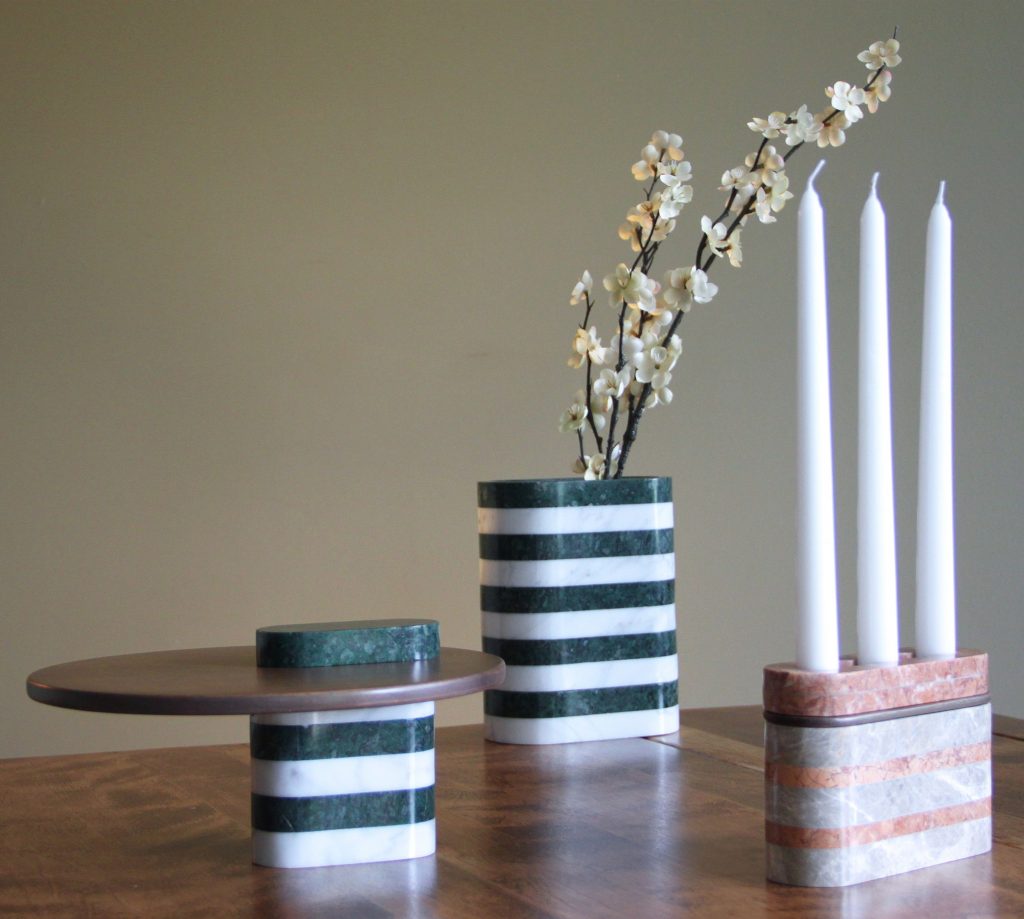 Loud Objects by Turkish designer Bilge Nur Saltik is a collection of hand-crafted home accessories made out of marble blocks and wooden plates that can pair with any device via Bluetooth to play music. The series features marble candle holders, serving plates and vases that do not look like electronic products but double as Bluetooth speakers.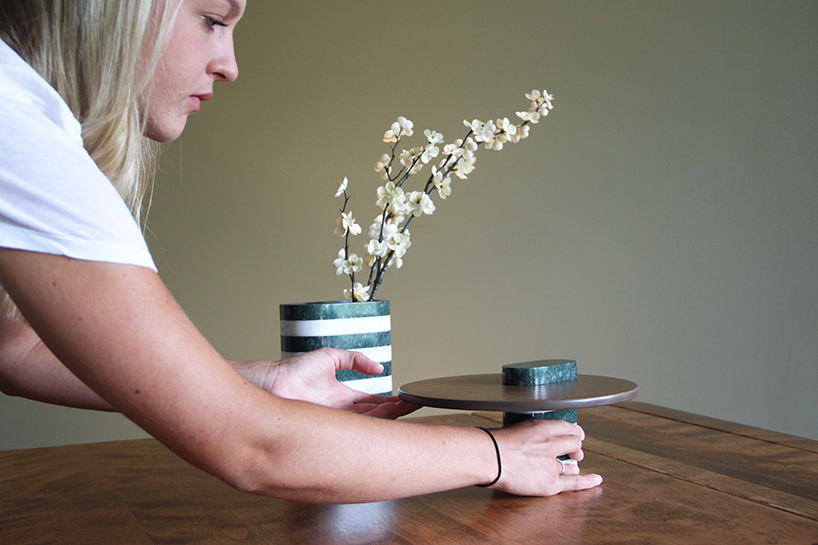 Each piece contain wooden elements – sometimes concealed, sometimes prominent – which resonate together and aid in the projection of sound. The speakers come equipped with a rechargeable battery.
The tastefully simple color scheme of muted orange and light grey allows the Loud Objects blend seamlessly into the home environment.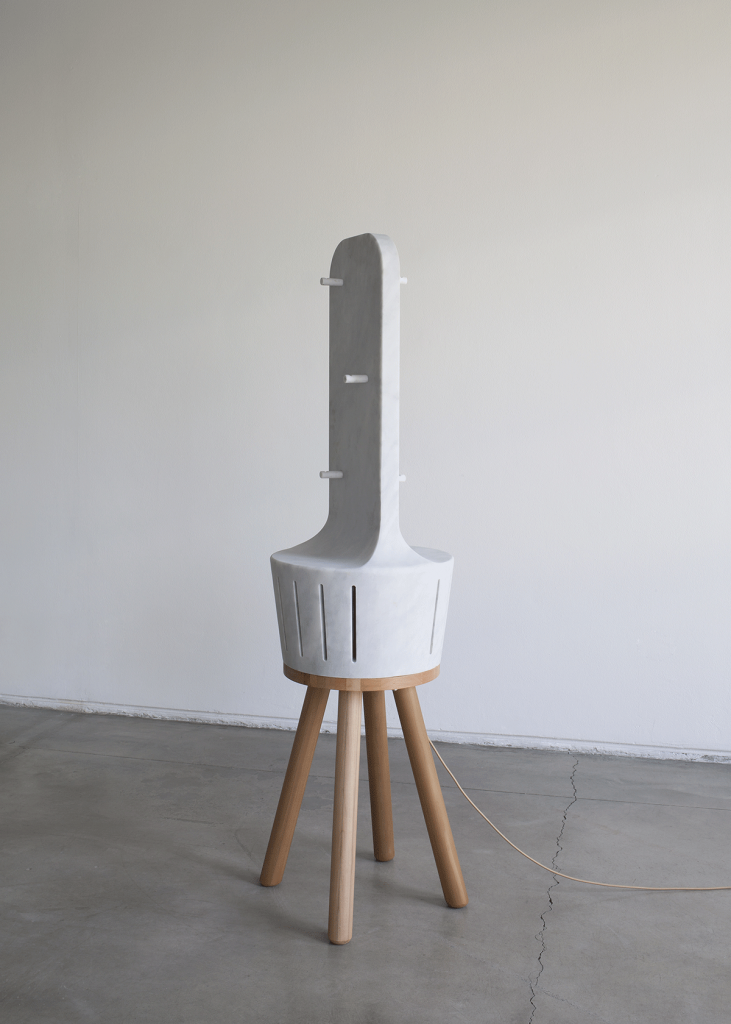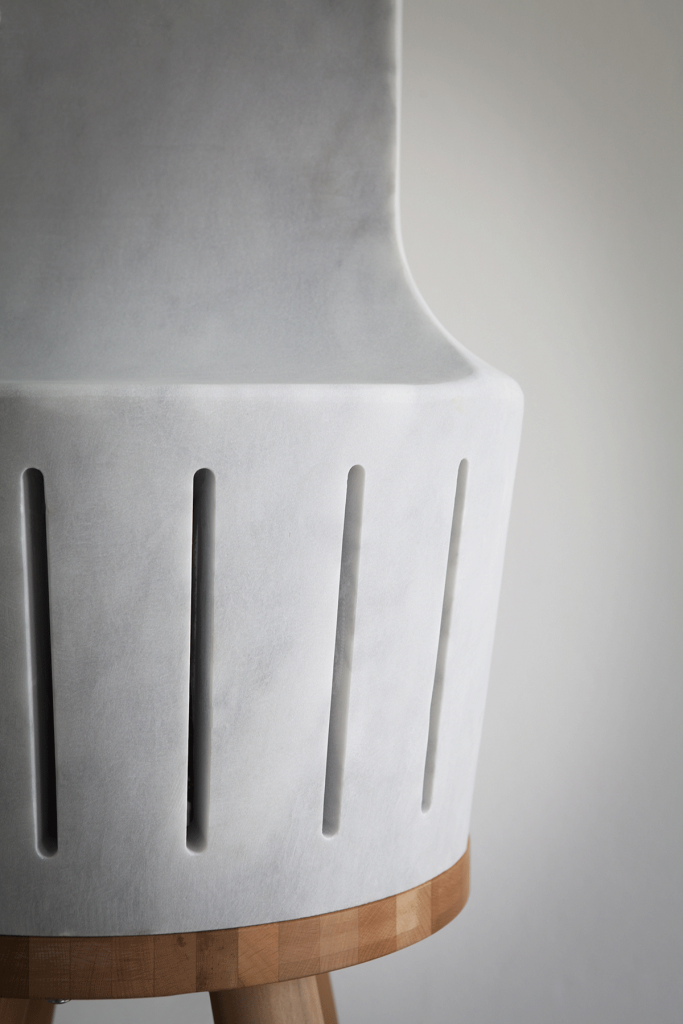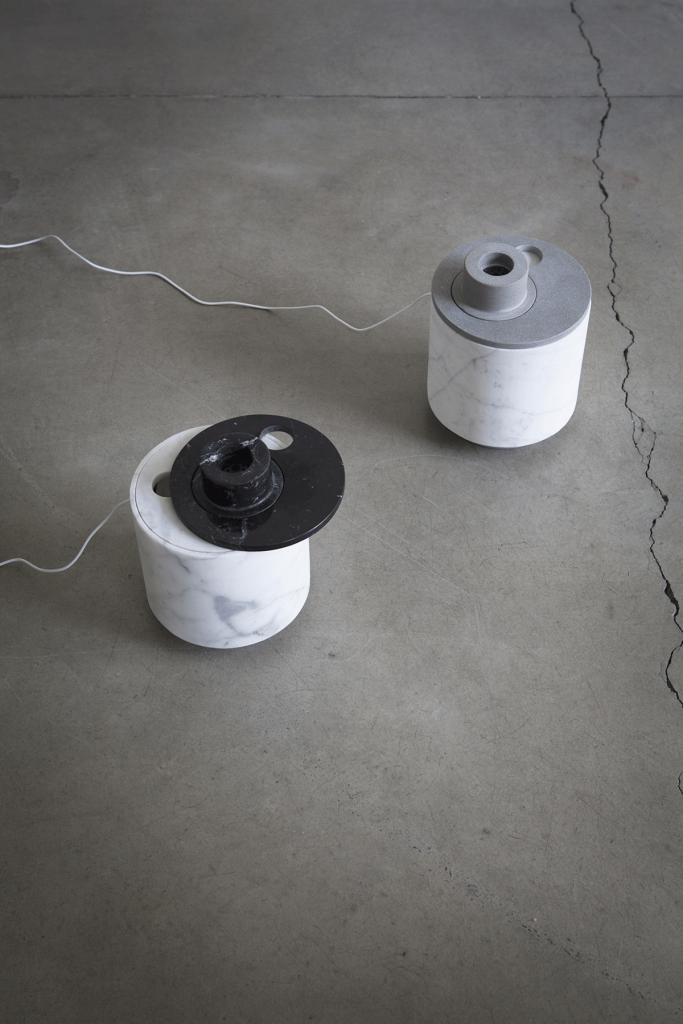 Milan-based Clique, conceived and promoted by the designers Claudio Larcher, Filippo Protasoni and Simone Simonelli, combine analog and digital functionality to create objects that balance between furniture design and electronic appliances blending Italian craftsmanship with user friendly technology.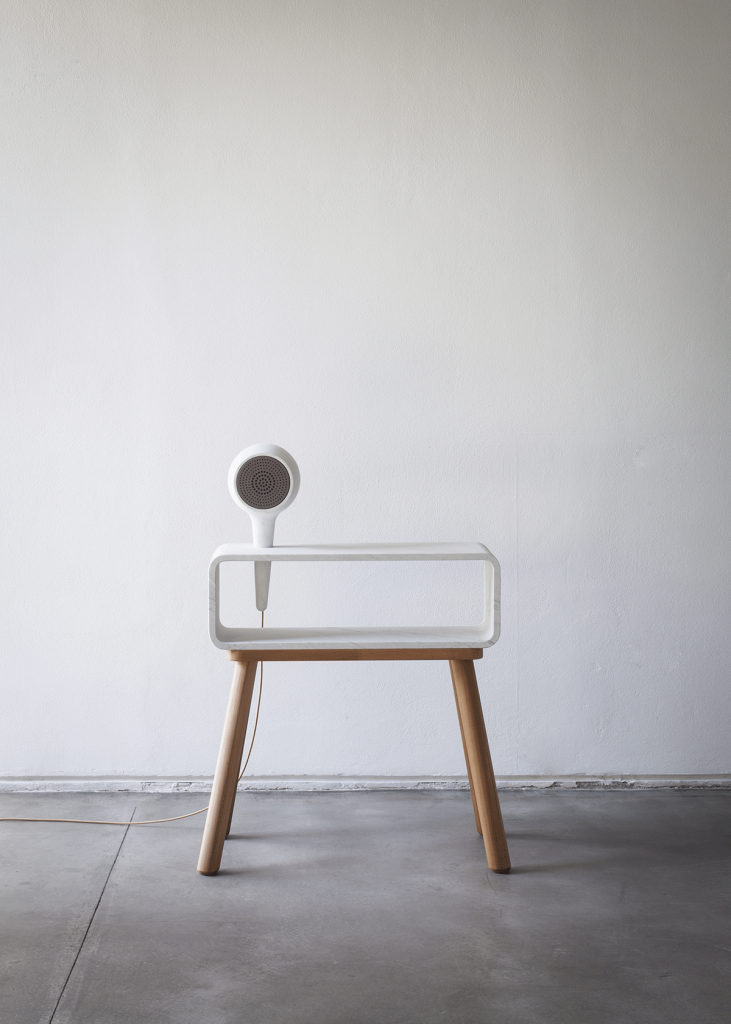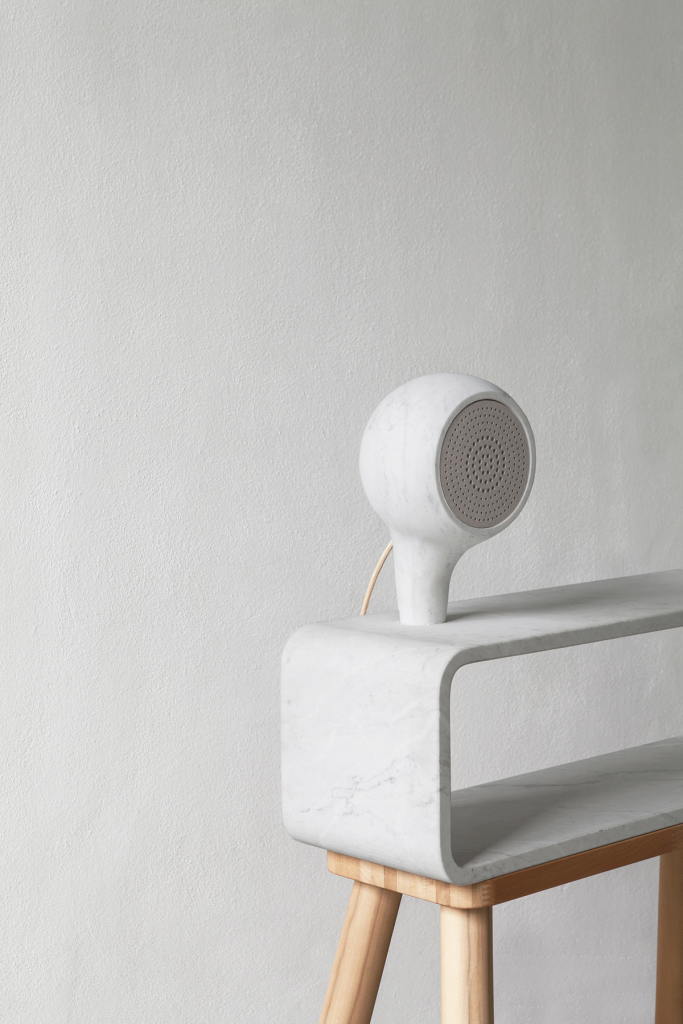 Crafted from high end materials such as Carrara marble, Valchromat and solid wood, their Debut collection features such items as a side table with built-in power supply, a marble heater with rack for drying wet clothing, a bookcase with integrated marble Bluetooth speaker, and a marble ultrasonic humidifier. Each product has an electric heart that reveals a complementary use of it and is designed to be used with the most common devices such as smartphones and tablets.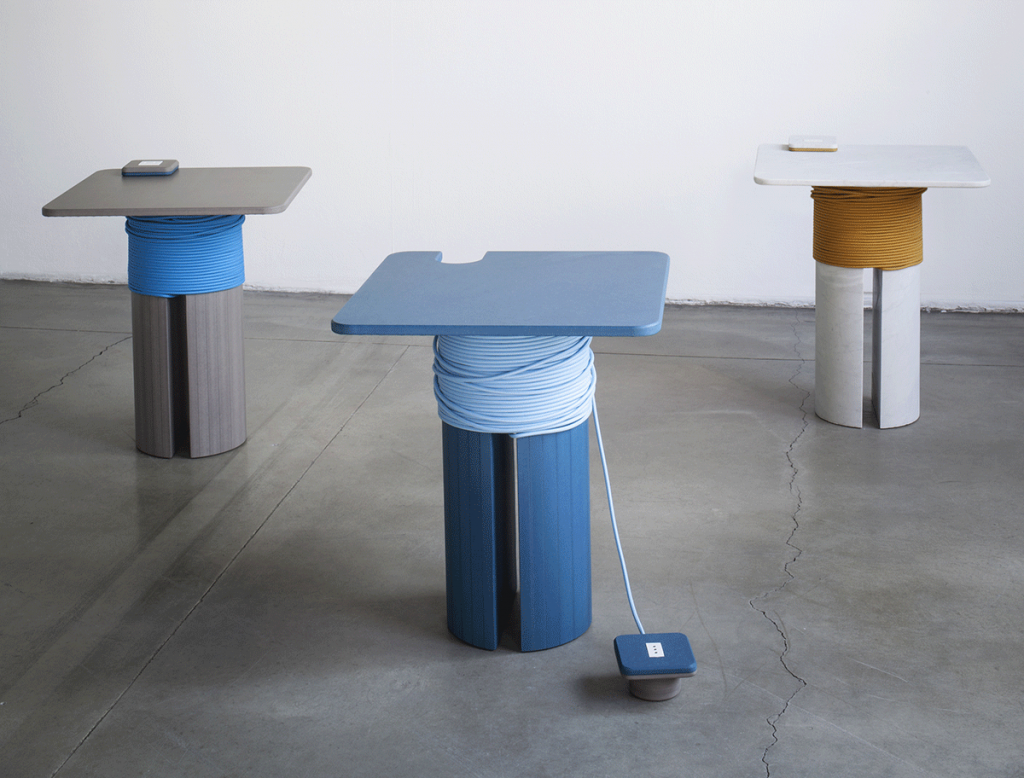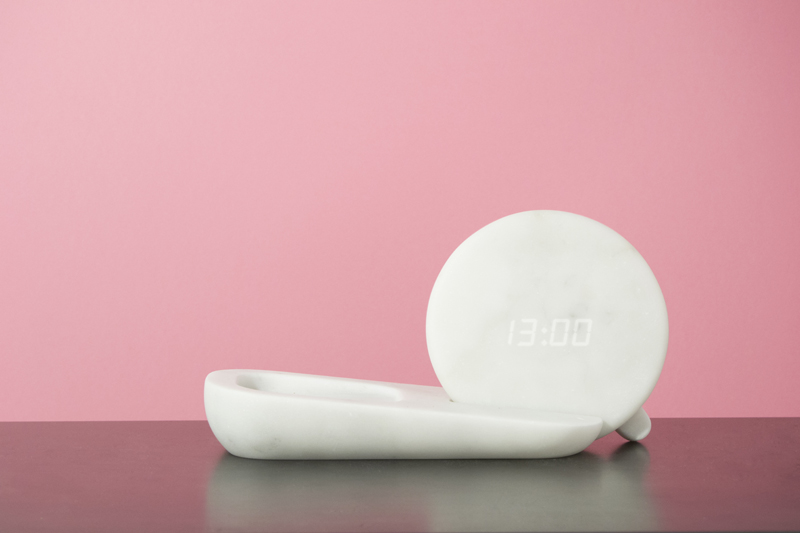 The peculiarity of the second Digital collection resides in the small size of the objects and strong attention to construction details. All pieces have a technological appliance in it (from LED lighting, to the modem WIFI, to the Bluetooh speakers) that, thanks to the use of the most advanced robotic technology, overcomes the traditional limits of production using white marble Carrara, taking them to the new levels. The collection includes, for example, a digital clock that exploits the transparency of the marble and a dome to cover the WI-FI modem to attenuate electromagnetic waves.
Also, check out sustainable off-grid home appliances here.