Concrete is an extremely durable and resistant material, suitable for indoors and outdoors, domestic and public use. Due to rapidly evolving setting and molding techniques, it is now possible to utilize concrete in furniture design creating sophisticated shapes that would bring the material into the home in a very modern way.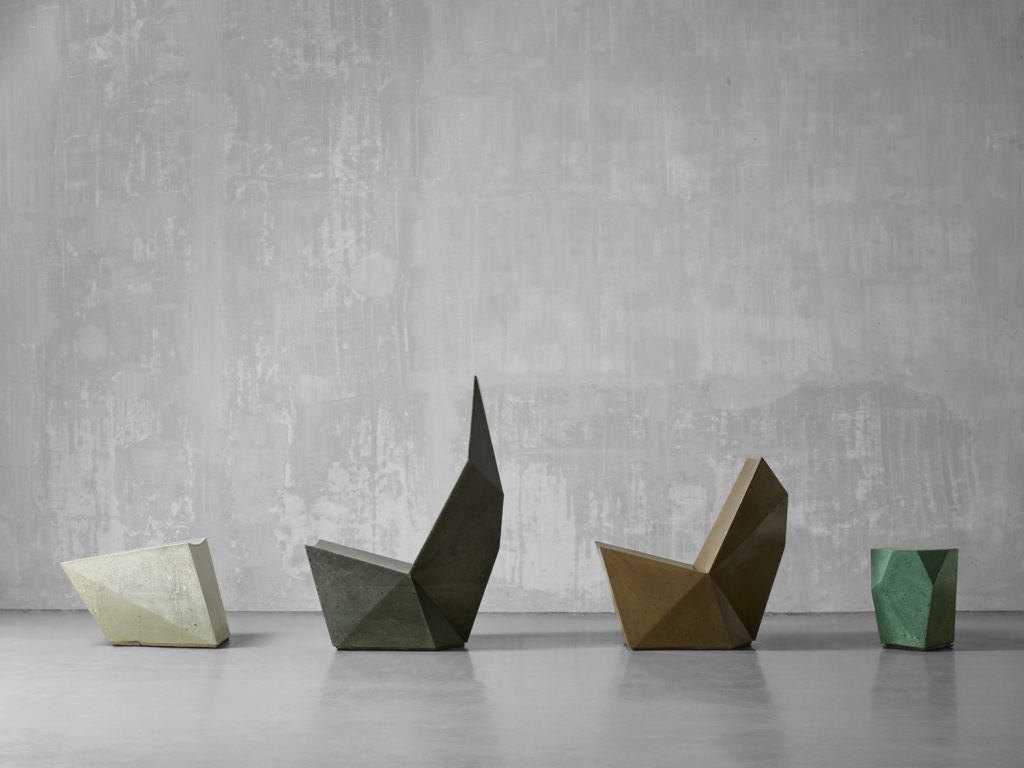 Alexander Lotersztain, an Argentinian born Australian designer and founder of the multi-disciplinary design studio Derlot, has collaborated with leading architectural and designer concrete company IVANKA on the evolution of his QTZ collection.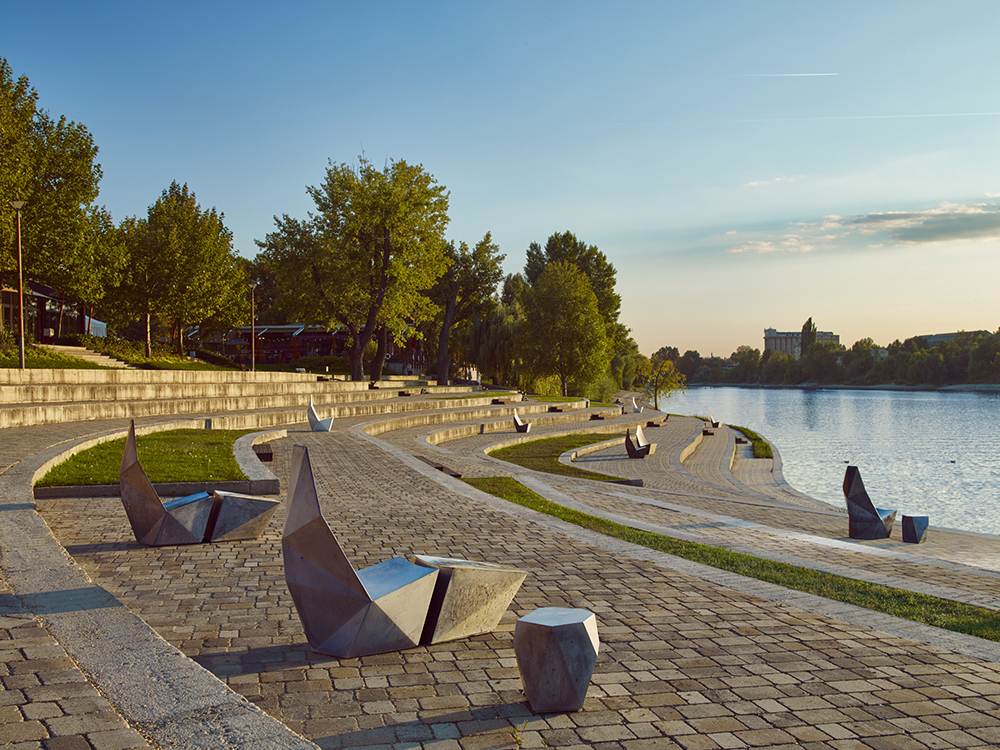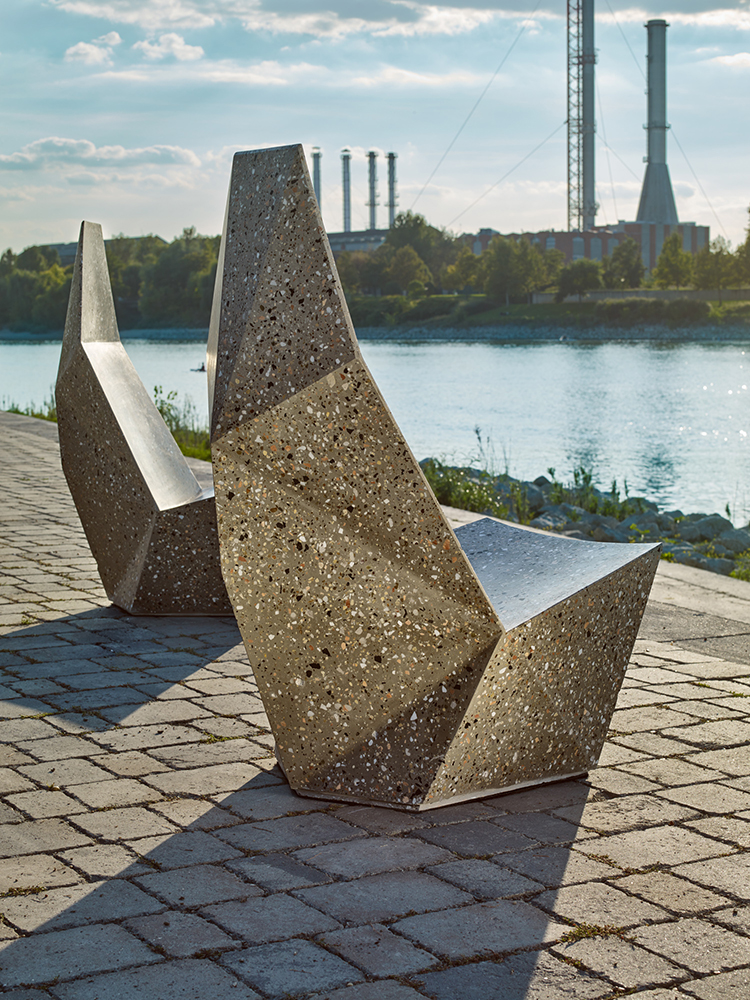 QTZ Concrete Edition includes a lounge chair with a headrest, a second lounger without a headrest, a table and a footrest whose shape is based on the naturally occurring forms and crystallisation process of quartz. It was originally launched during Milan design week 2015 and re-interpreted in concrete in 2016. Available in five different colours, it is still in production today and is available through IVANKA.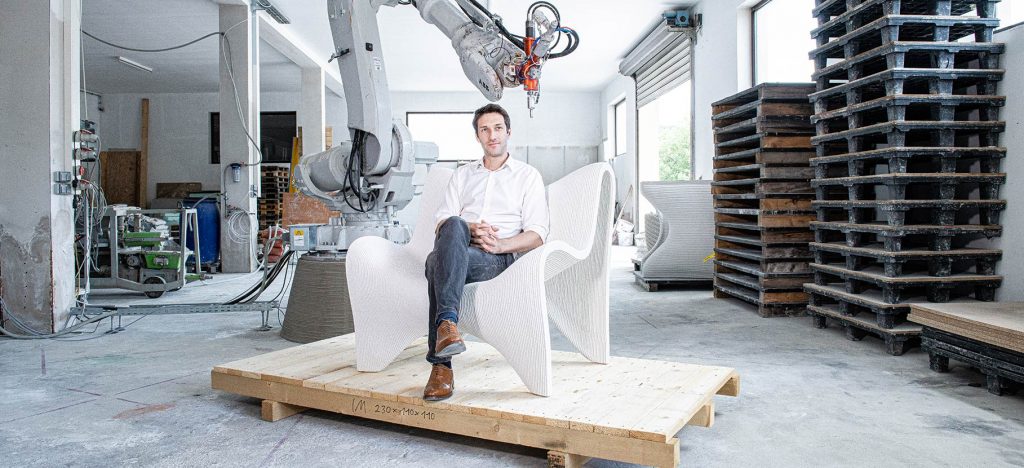 Vienna based designer Philipp Aduatz was commissioned by interior designer Kara Mann for a large collection of custom-made concrete outdoor furniture pieces for a private client in Chicago. Philipp Aduatz cooperated for this job again with Austrian start-up Incremental 3D to 3D print the pieces out of based on white cement.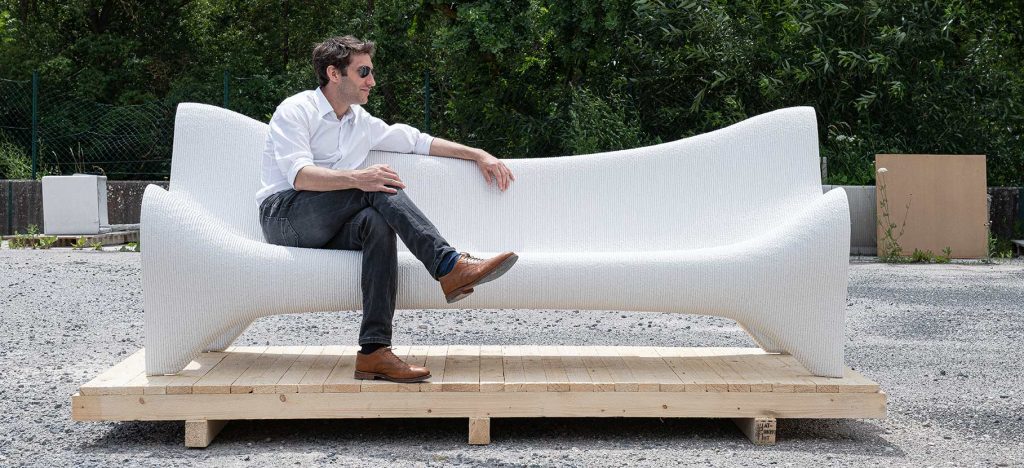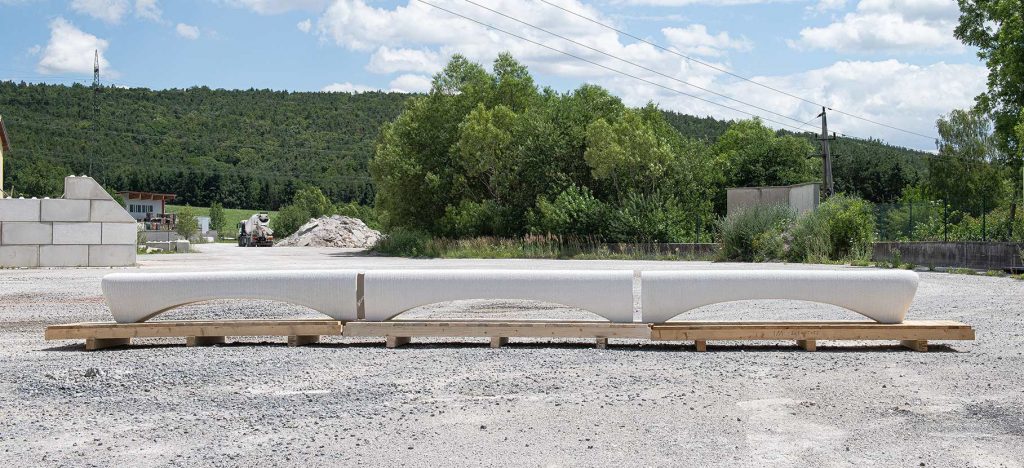 The commission consisted of two large sofas, two chairs and a 24-foot-long bench divided into three segments. Each piece was produced in one piece with a minimum thickness. Since concrete is by its nature a material with very little tensile strength, the biggest challenge and innovation for this project was to develop a suitable reinforcement technology to provide the load capacity for the chosen design language.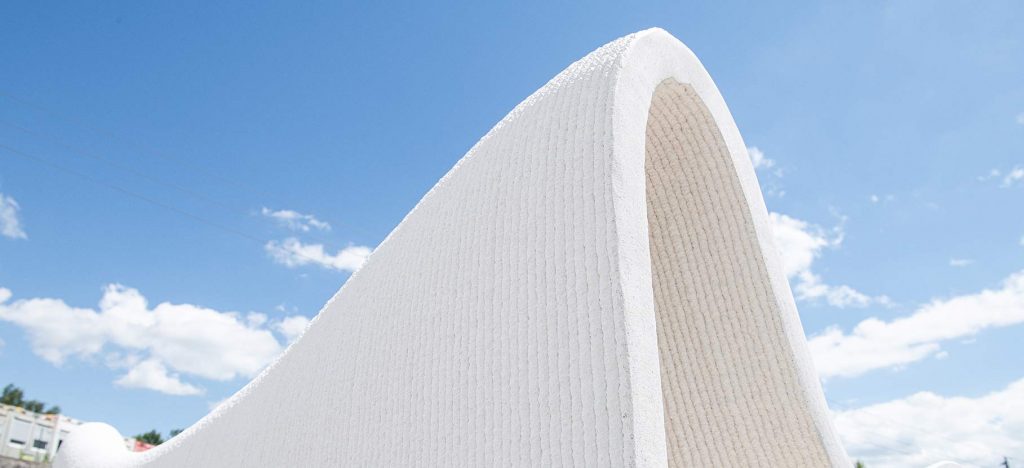 A customized semi-automatic strategy was developed and visually perfectly integrated into the design. The required pay loads had been calculated, tested and proved by the high performance of a specific combination of glass fiber rods and carbon textile reinforcement.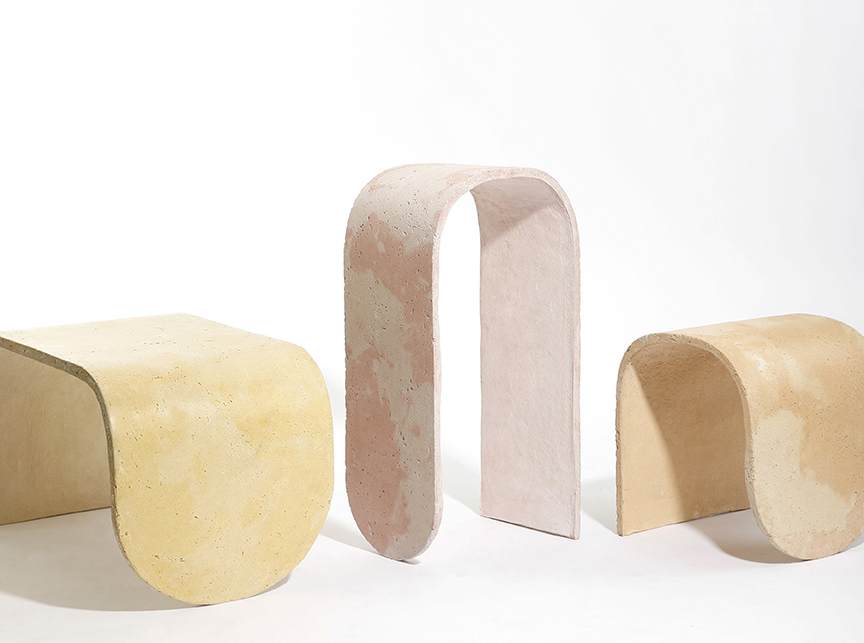 Concrete Stools series by Jerome Byron, American architect-designer based in Los Angeles, California, is comprised of a range of colorful pastel concrete cast in three soft shapes and designed to be placed indoors or out.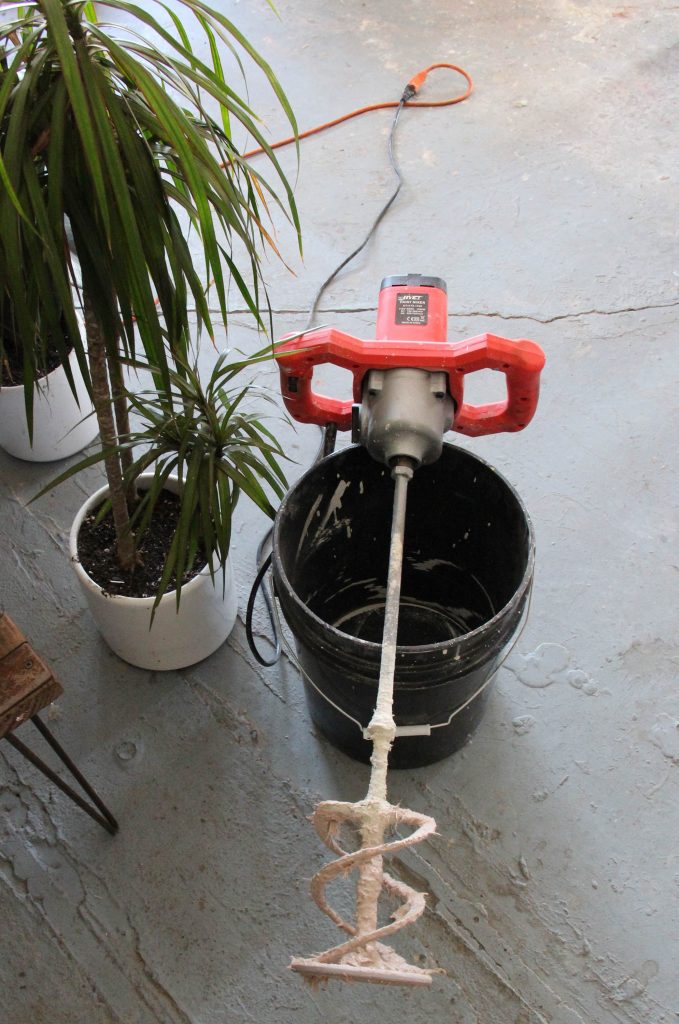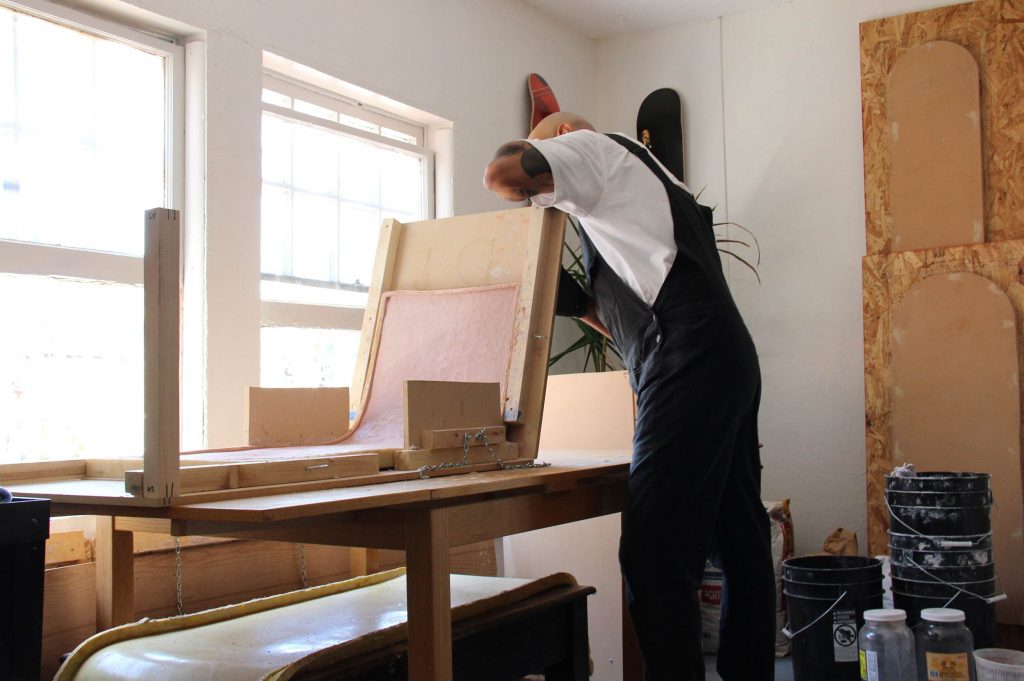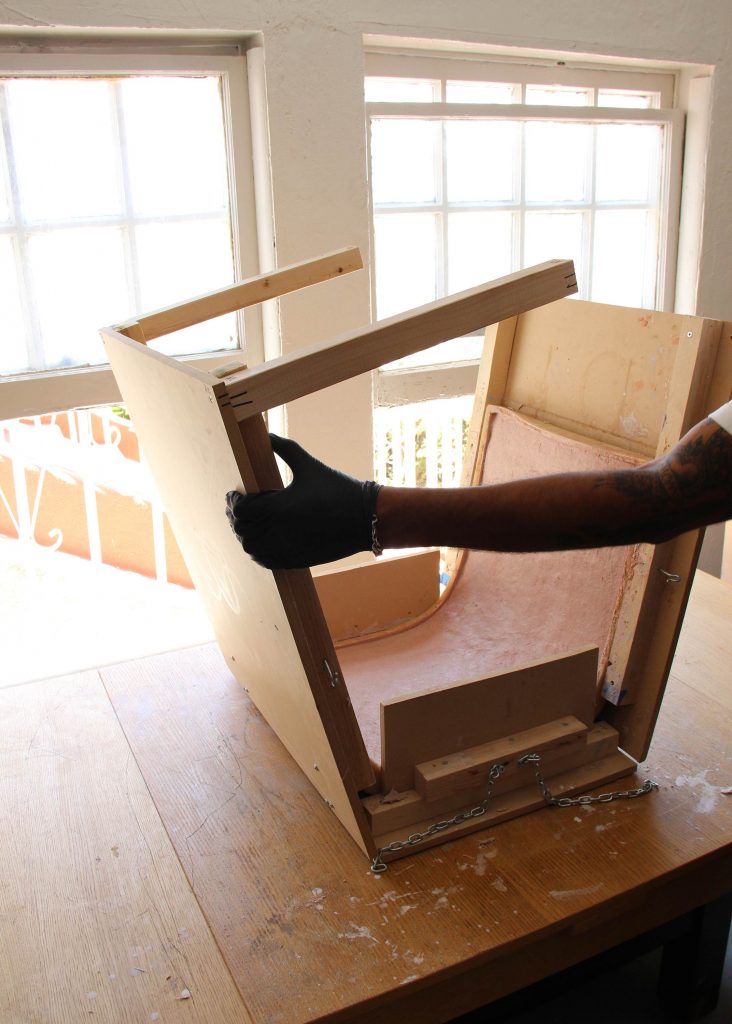 Looking deceptively monolithic, the three pieces – low stool, high stool and broad bench – are hand crafted out of pigment infused, glass-fiber reinforced concrete (GFRC). After the pigmented slurry is poured into a flat rubber mold, it is left to dry slightly before being manipulated over a wooden jig to create the semi-circle curved seating. The challenge of creating light-weight concrete furniture was a starting point for experimentation and the use of high-strength, alkali-resistant glass fiber reinforcement allows for a minimal thickness, eliminating the need for any metal reinforcement.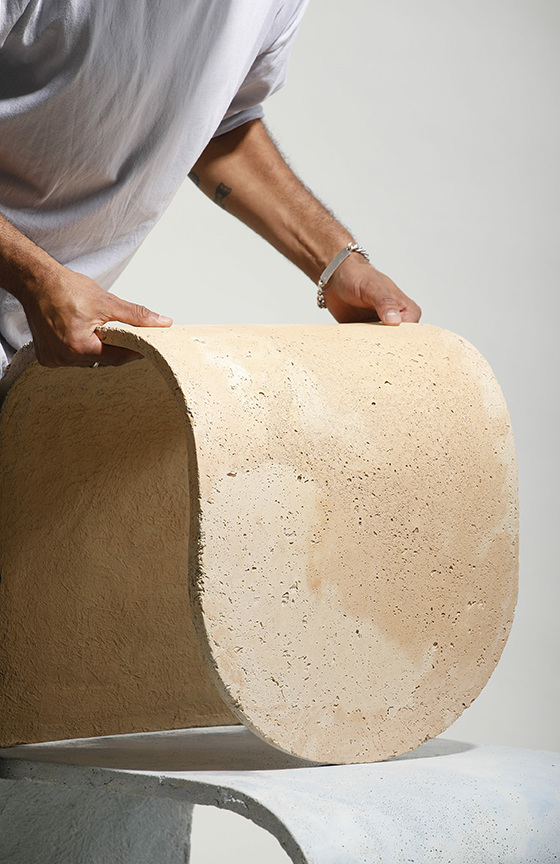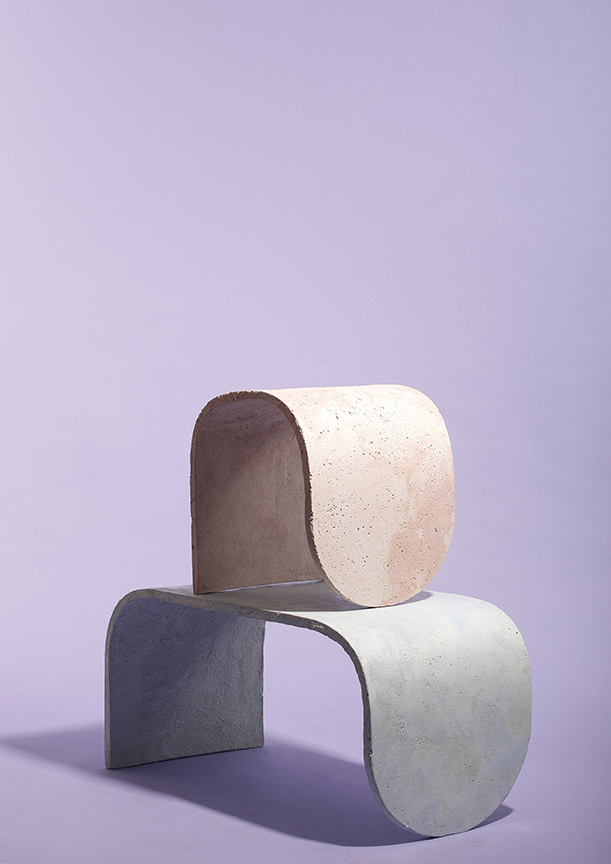 According to the designer, the furniture presents a play of materiality by appearing at once smooth and rough, heavy and buoyant. The pigment is intended to give the concrete a more playful look than it is usually associated with. Tone and finishes are particular to each piece reflecting their hand-made quality.