Can true sustainability be applied to household gadgets we surround ourselves in our homes? Product designers prove that a radical approach forgoing plumbing and electricity can take home appliances to the new level significantly minimizing their environmental impact. These sustainable household machines can really change lifestyles and bring an ecological and social value to the users.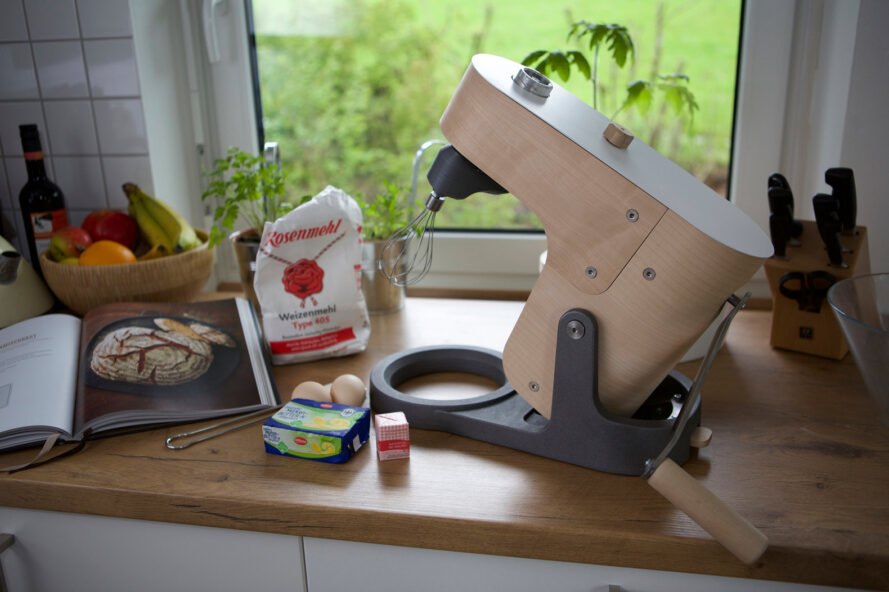 Seeking to bring more transparency and comprehension of household appliances, Paris-based product designer Maxime Louis-Courcier has reinterpreted a series of sustainable products necessary in most homes, which can function without electricity or other energy sourcesthanks to the use of unconventional materials with singular physical characteristics.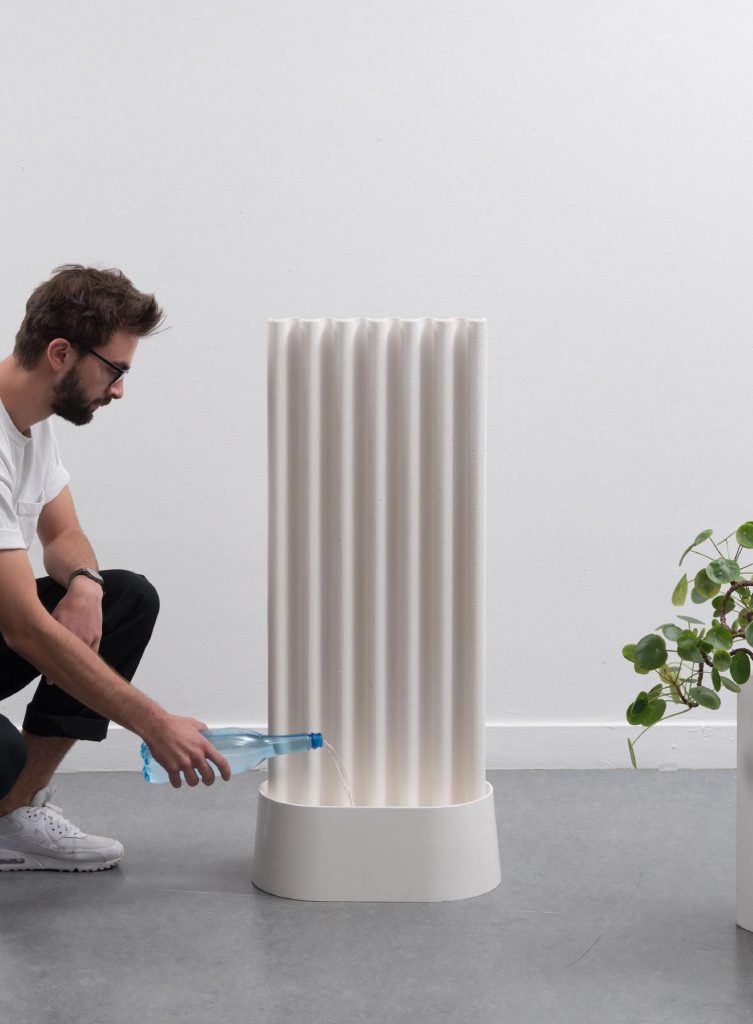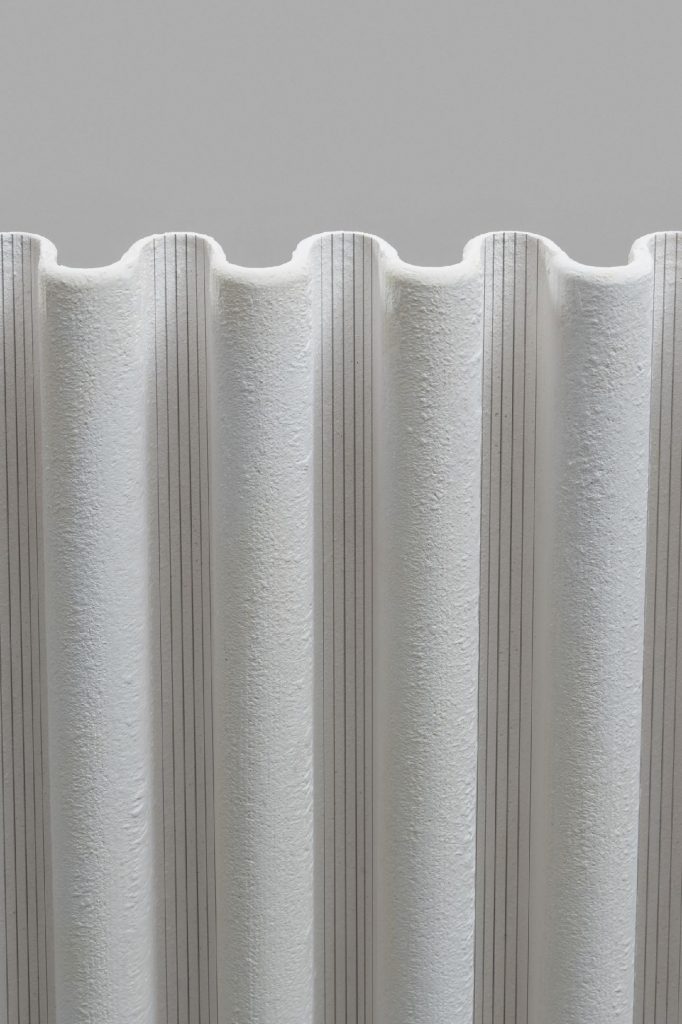 The paper clay air-humidifier uses the physics principles of capillarity and evaporation to operate. A paper composite porous earthenware-ware was developed by the designer for this object as a result of a series of experiments. Louis-Courcier took inspiration from earthenware-clay, a natural material with ancestral applications related to the regulation of temperature and humidity. Aside from the functionality, the minimalist design and attractive curves make it a sculptural statement piece.
The woven air-conditioner is a removable wall covering that naturally absorbs heat of the room during summer thanks to the use of the phase changing material (PCM), that reduces the temperature without electricity.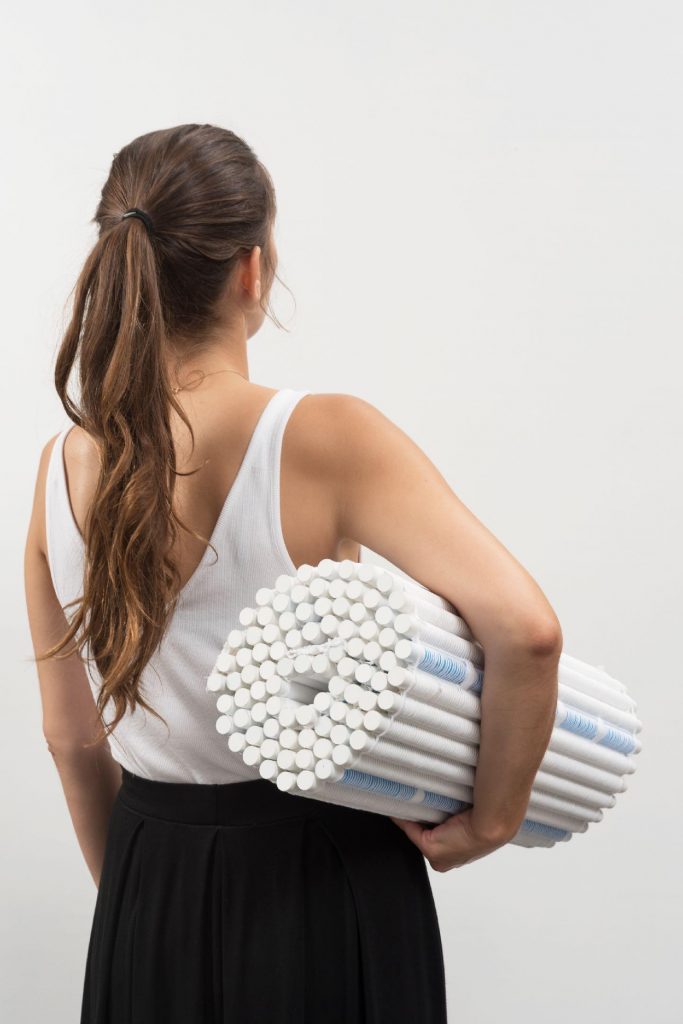 Once the heat is absorbed, the PCM becomes transparent. The absorption cycle is made visible: as the piece reduces the air temperature, an unobtrusive blue pattern is gradually revealed through a subtle work of openings.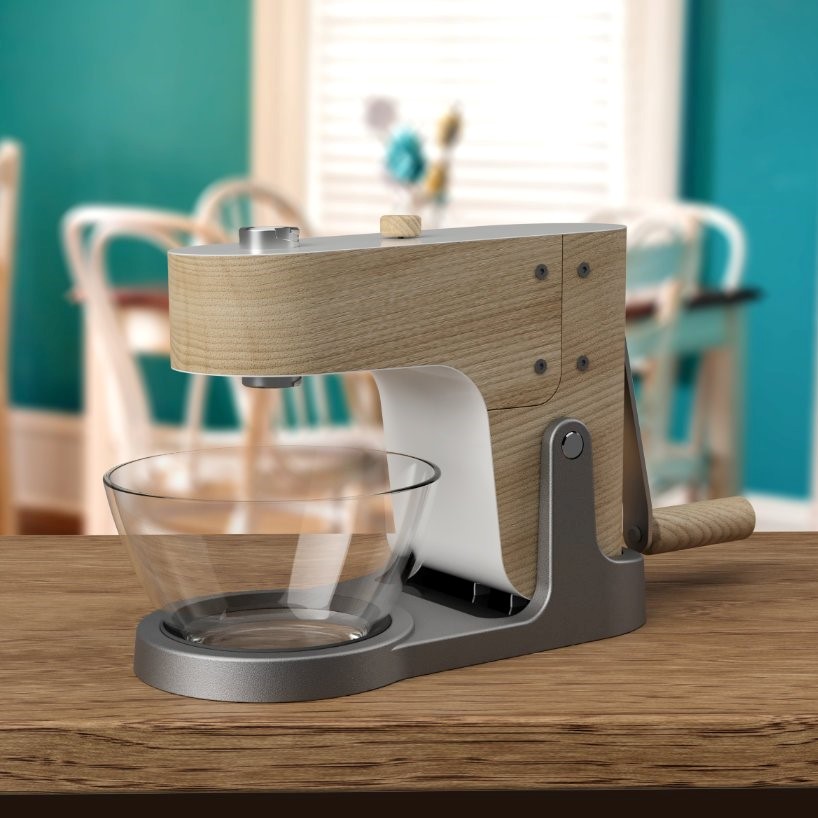 Pino, a multi-functional kitchen appliance by German designer Manuel Immler does not need electricity either. The eco-friendly product features a straightforward crank drive and, with such tools as a whisk or a grinder attached, it can performs a variety of high speed tasks.
The incorporated three-stage gear transforms the movement of hand to over 1000 rpm, which is enough to whip eggs or cream as well as to carry out task requiring greater forces, such as grinding grain or coffee.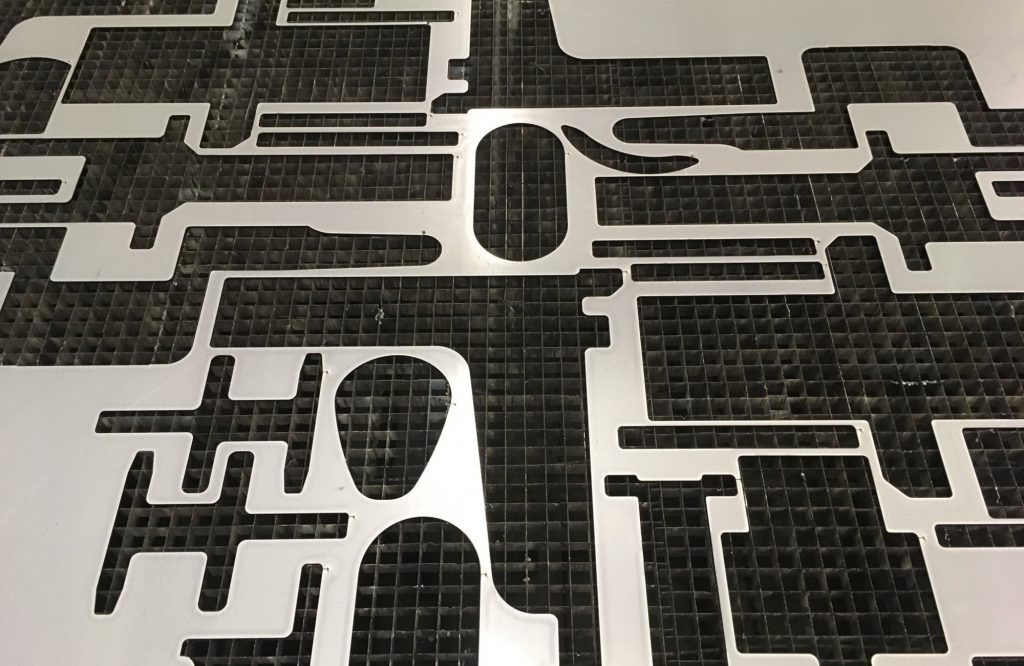 As Pino was conceived as a product worth repairing and being maintained for decades, unlike numerous disposable gadgets people surround themselves with, the device's design had to be as close to timeless as possible, while the choice of materials had to make a statement for sustainable lifestyles. Locally sourced wood veneers have been chosen for the housing as wood ages gracefully and perfectly expresses the very idea of sustainability, while the base is made of cast iron, the gears of brass and the connecting parts of sheet steel, the metals selected due to their long life span and excellent circulation properties.
https://myheatworks.com/pages/tetra-specs
https://www.frogdesign.com/about
The award-winning energy-saving Tetra Countertop Dishwasher developed by Heatworks in collaboration with their global design partner Frog is the only dishwasher that does not require plumbing. The dishwasher includes its own water reservoir which the user pours water in and can be used anywhere that has a standard electric outlet.
Perfectly sized for small places and rental apartments where residents would otherwise use handwashing which uses 10 times more water than dishwashers, Tetra is only 18″ wide x 16.75″ tall x 14″ deep. However, it is enough to clean tableware in just minutes per load – one just have to choose the right combination of the modular racks that works with the items being washed.
Inside, Heatworks' patented Ohmic Array Technology allows for precise temperature control for cleaning baby bottles and washing plastic storage containers without melting, cleaning fruit, or running a load of wine glasses on a gentler cycle. Since there are no metal heating elements inside to rust, the manufacturer claims that hot water is purer, without mineral or sediment building up.