The ongoing crisis makes many of us think better about something we commonly take for granted – the air we breathe. Designers and engineers have been tackling this issue for years developing different face masks to protect people from polluted air, pollen and spreading infection and disease. We have prepared a selection of masks, both real and conceptual, from basic practical gauze products to high technology wearable filtering gadgets that can pass as a trendy accessory.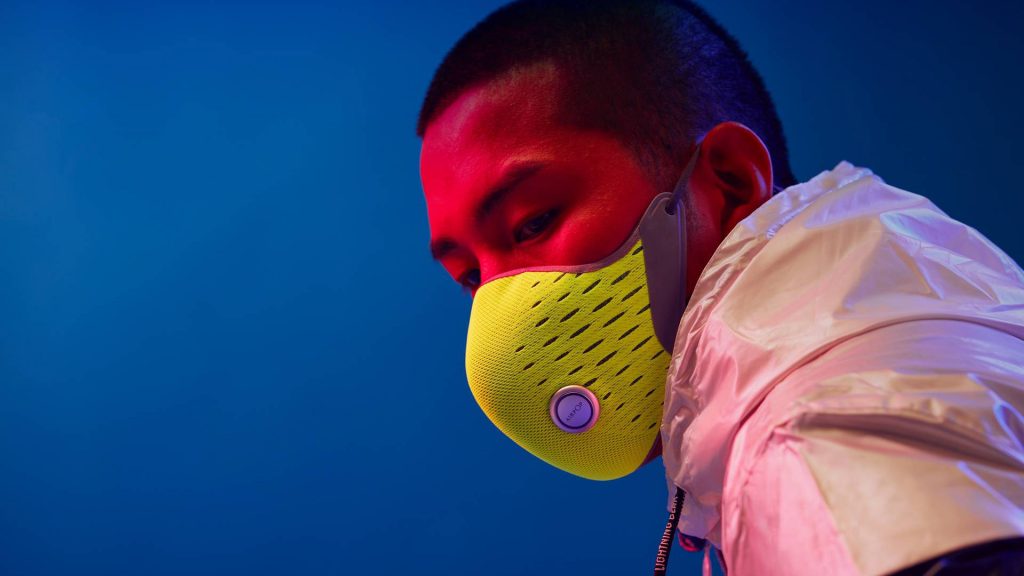 Create Cures (CC) is a series of conceptual products by six designers from China developed in response to the current coronavirus outbreak. Among other designs is Chen Min's Maskerchief – as its name suggests, it is a multifunctional handkerchief that can be folded into a six-layer cotton gauze mask in case of emergencies. In everyday life, it can be used as a regular handkerchief for wiping and covering the nose. Thus, apart from its intended use to avoid catching diseases, Maskerchief is a good alternative to disposable tissues, which adds to its sustainability value.
Another CC product is the Buckle Mask by design studio Above, founded by Lu Xu and Zihan Zhang. The mask features a built-in filter that changes colour from white to black as it absorbs bacteria and dust, with black representing the end of the mask's life.  Four stages of this gradual colour change are printed on the edge of the ventilation hole for the user to compare and determine if the mask should be replaced. The outer layer can be removed after the mask's life is over by pulling on a green tab at the bottom of the mask, after which it can be replaced with a new one.
Airpop, a health-driven startup in the Xiaomi ecosystem of connected devices, has developed a smart sensing mask that measures air quality both outside and inside the mask. Conceived as a completely new type of a wearable air device, this multi-award winning mask is both fashionable and functional.
Engineered textile is punctured with more than 300 micro apertures to apertures evenly channel air to nose and mouth ensuring optimal heat and moisture exchange. The used soft shell material is flexible, temperature, water and abrasion resistant as well as easy to clean by wiping with cloth and alcohol.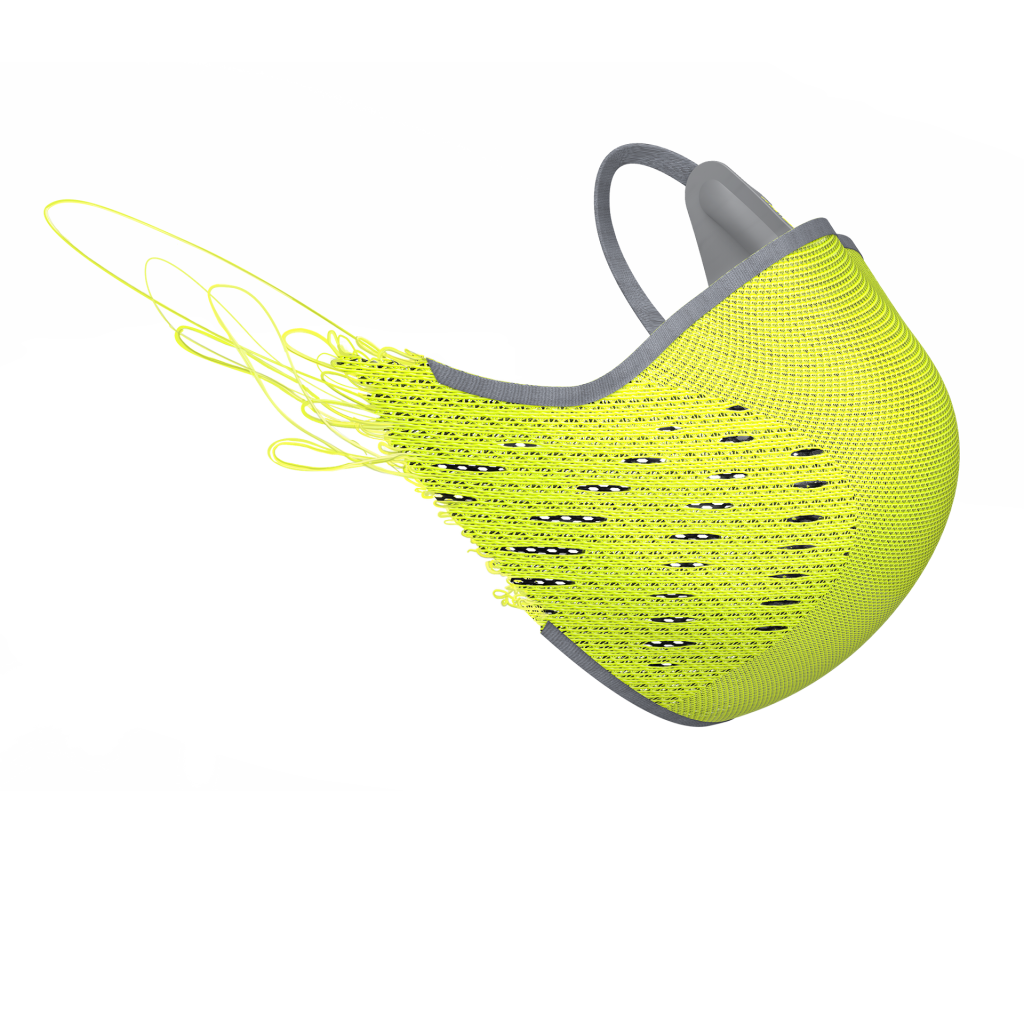 The patented 360 adaptive seal and flex frame construction create a fit that's as comfortable as it is correct. Inside, the disposable filter blocks 99.97% PM0.3 including dust, bacteria and viral matter.
AirPop's intelligent product system allows to track in real-time such characteristics as the user's breathing rhythm or status of the internal filter.
Shanghai-based product designer Simone Rebaudengo has collaborated with Paul Adams for their UnMask experiment. As for environmental and health reasons, wearing a face mask in public spaces on a daily basis becomes more and more common in many parts of the world, it changes the way people interact with each other, as it is often difficult to read other people's facial reaction when having a conversation.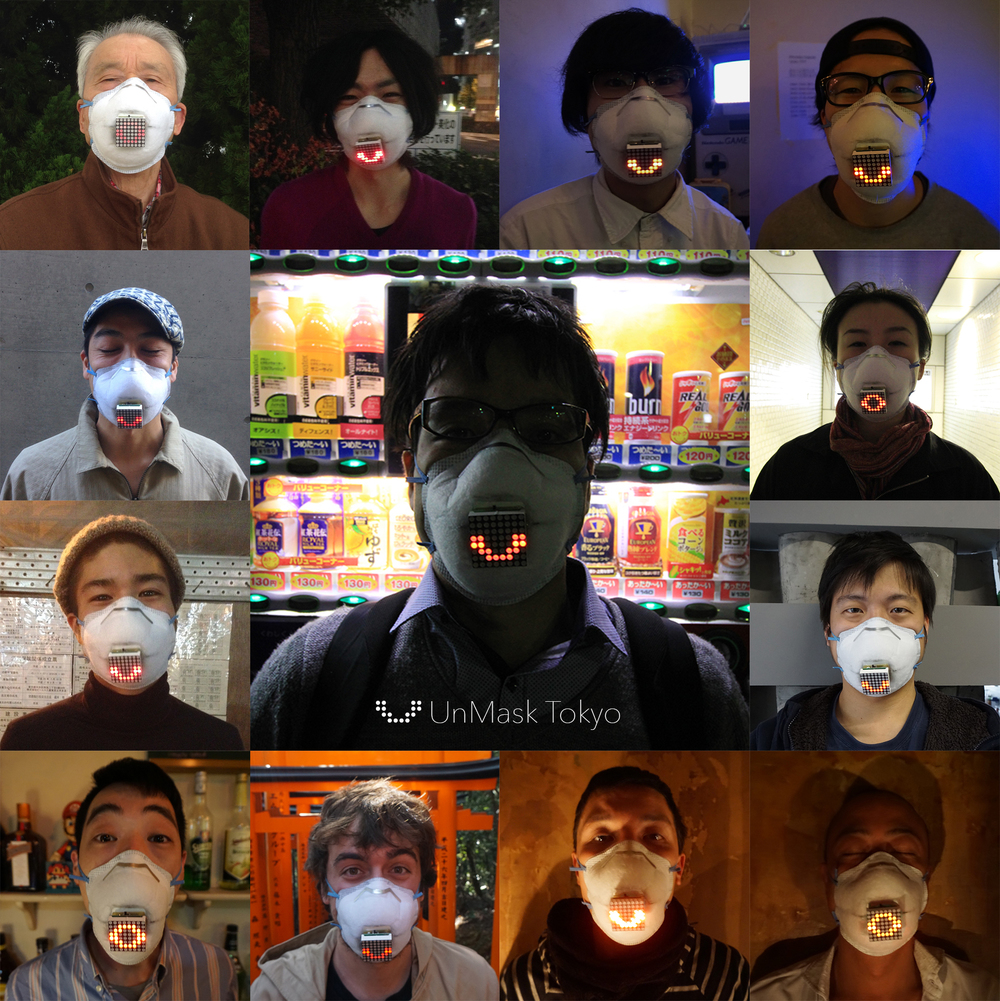 As a response to this issue, UnMask is a prototype of a simple filtering mask that can recognize multiple emotional states – plain, smile, surprise and kiss, – via facial expression hidden underneath and display them on a LED matrix.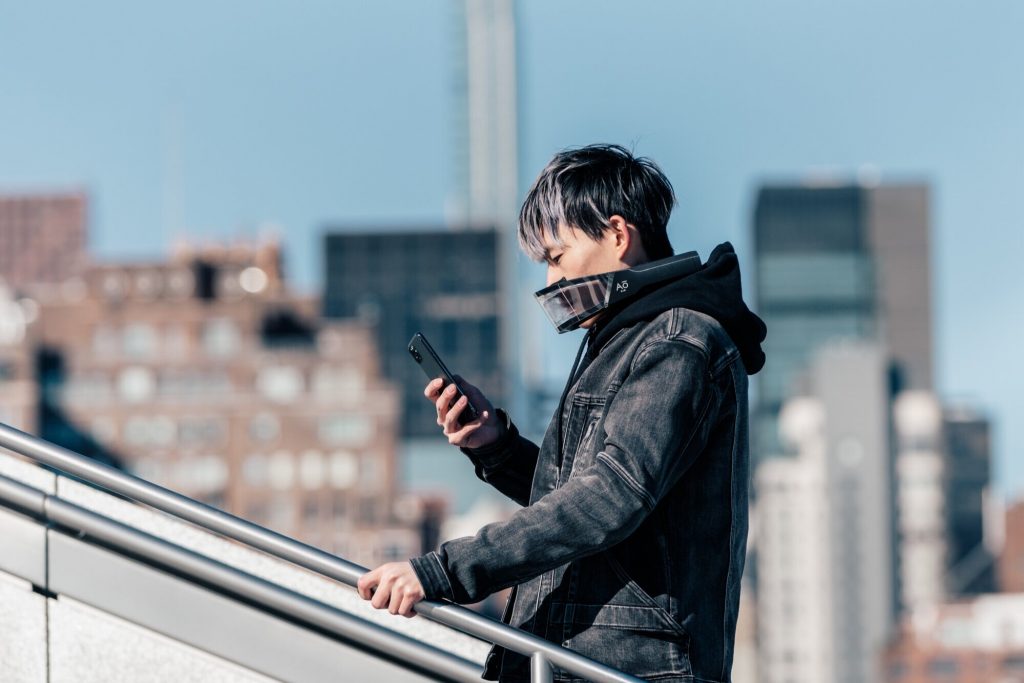 AO Air's Atmos facewear is the latest high-tech personal filter designed to remove pollutants from the air you breathe. The design encompasses a clear mask that goes across the face, covering the mouth and nose. Incorporated is a system of the li-ion powered fans that adapt to the user's breathing and generates a pocket of clean air in front of their face.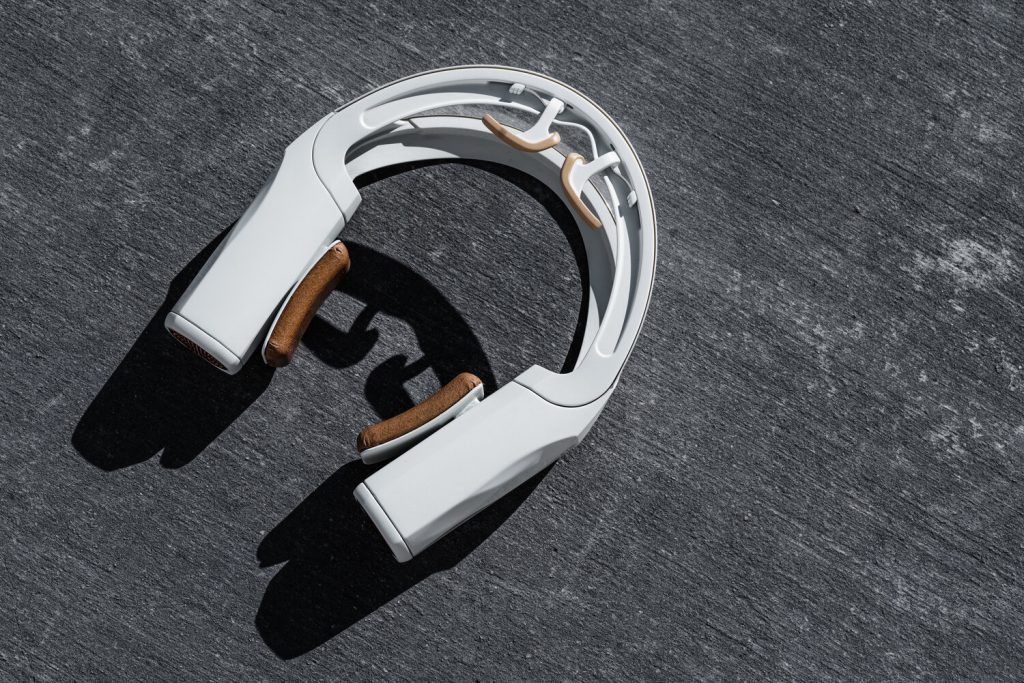 The mask cleans the air at about 240 liters per minute, while its filters last up to one month, depending on the air quality. According to independent testing, Atmos facewear provides 50 times better protection than a standard air filtering mask. The mask comes with four batteries, each of which lasts about five hours, depending on lung capacity, physical activity, and air quality.