The fruit is probably one of the oldest art subjects that have always been endowed with symbolism and is often intended to portray the transient nature of human life. When pictured fresh, it represents vitality and abundance, while in a state of decay, it showcases the perishability of living beings. The fruit attract artists of today who ponder about the inevitable mortality, which is hidden behind the shiny façade. The material they choose for this task is provoking and straightforward – for is there anything shinier than gems and jewels?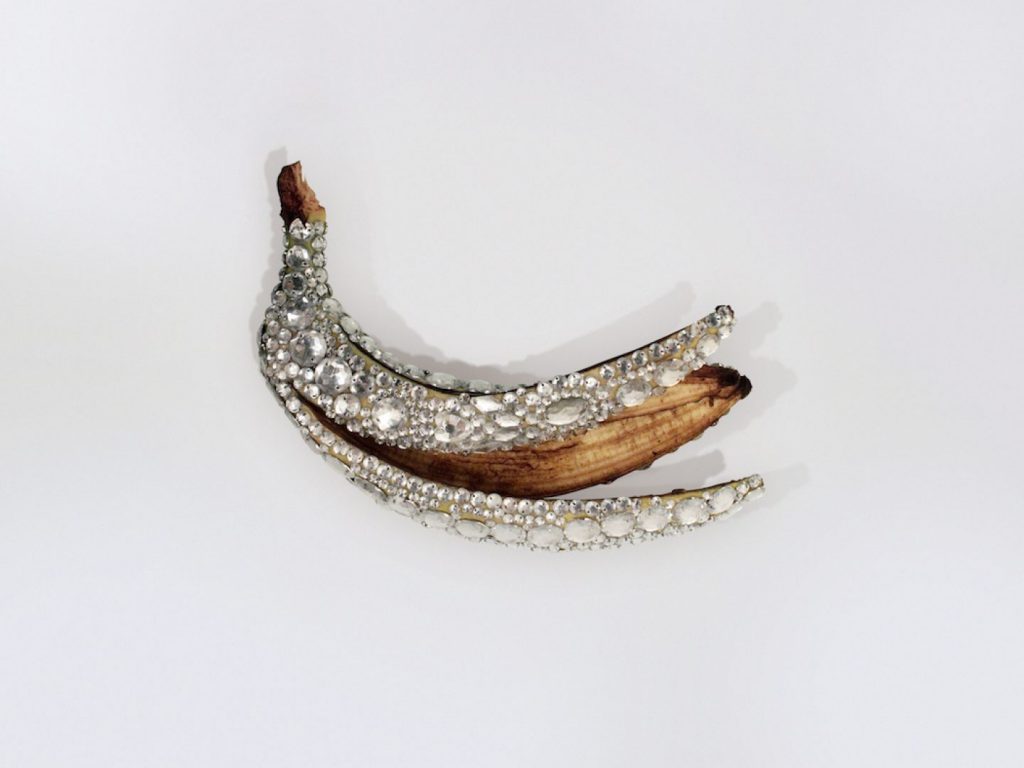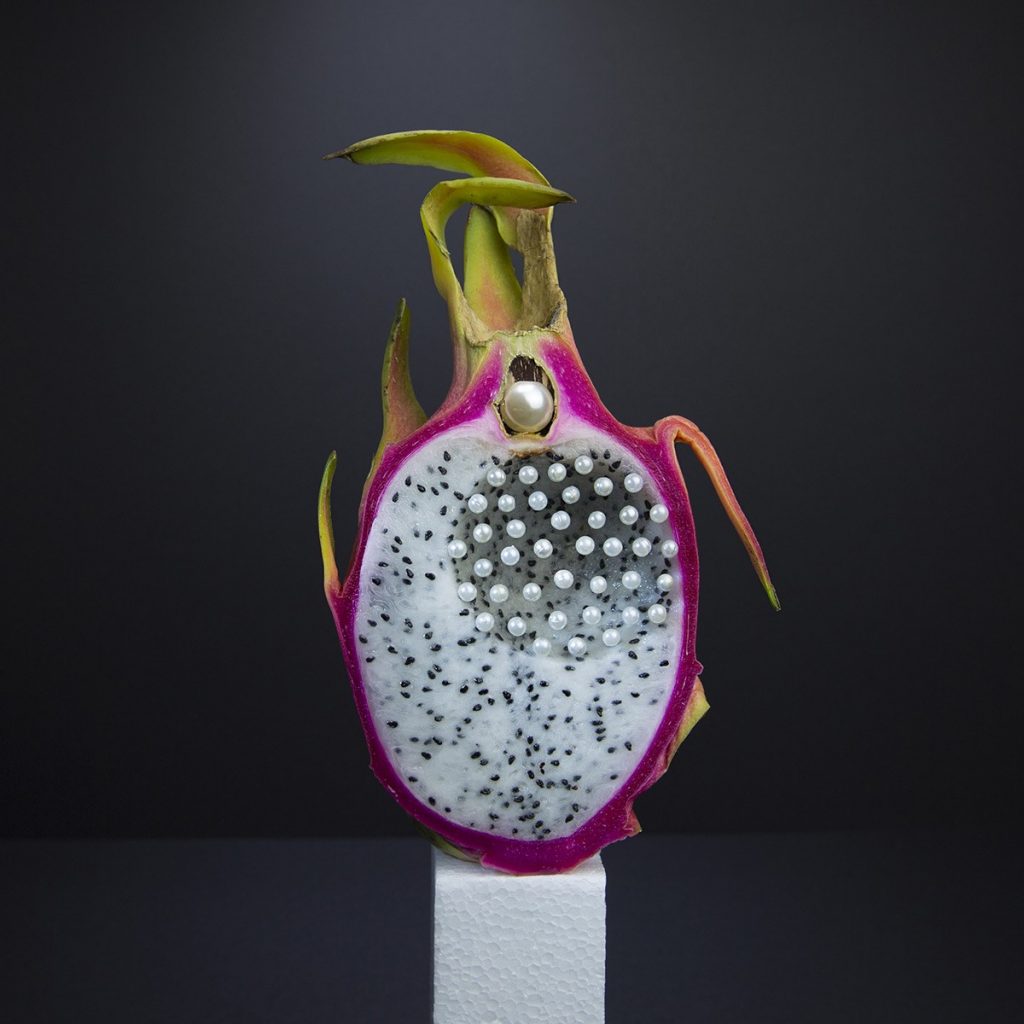 Ana Straze, an artist and photographer from Slovenia, believes that everyday objects like fruit can be elevated to contemporary artworks. To create her Forbidden Fruit series she uses a few pearls and small pins and plays with composition to emphasize the structures and shapes of the fruit and turn them into an object of jewellery.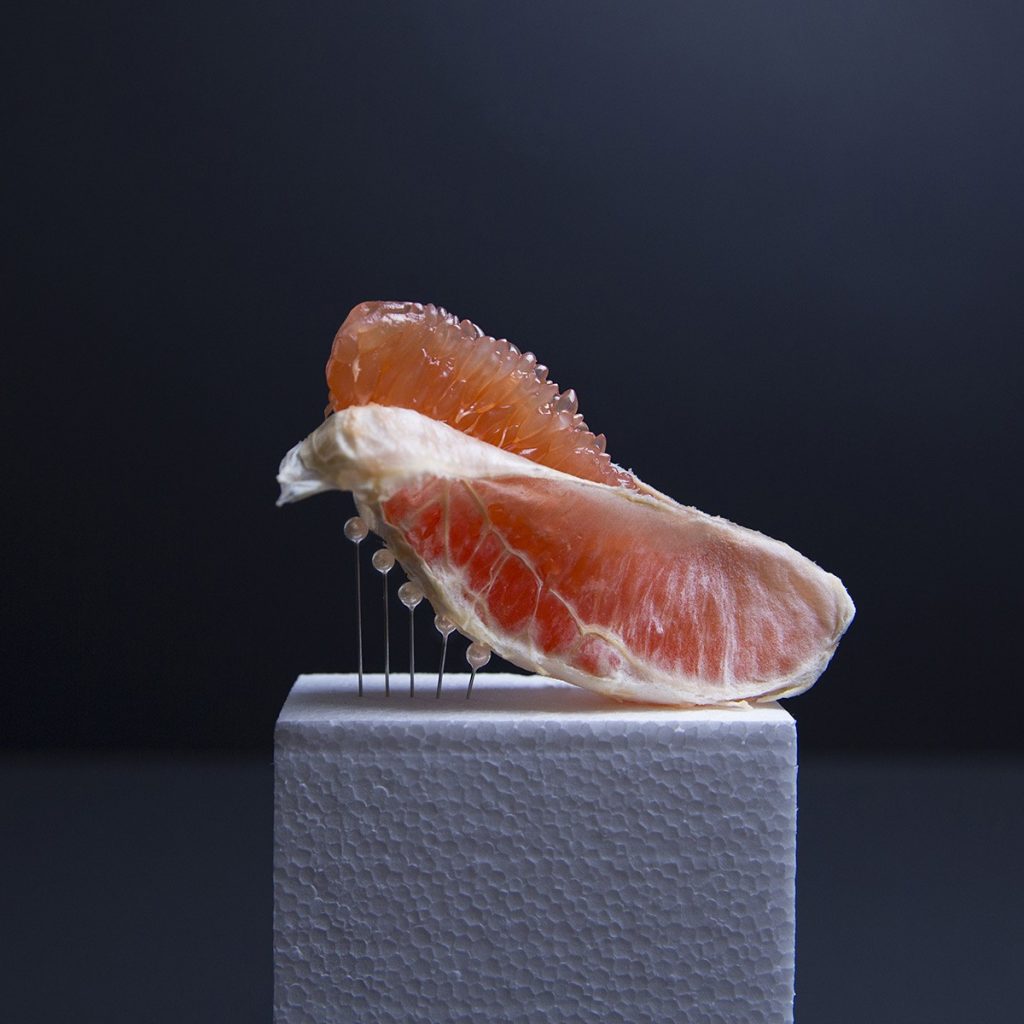 The subjects of her work are a half-peeled grapefruit slice balancing delicately on pins, pearl-studded dragon fruits resembling totems and melons filled with pearl beads that serve as an illustration of abundance, all ordinary fruit shown from a unique and intriguingly sensual perspective. 'I enable the observer to create their own interpretation and their own stream of thoughts,' Straze describes her work and artistic aesthetic.
Buenos Aires, Argentina based artist Luciana Rondolini also turns fruit into object of bling but she changes the perspective. Aiming to explore the theme of inner and outer beauty, for her Tiffany project she encrusts jewels made of plastic on to the skin of rotting fruit. Thus, the strong contrast between the exposed decay and the shiny appearance of the jewels serves as a critique of society.
As the artist herself explains in the statement about the project: "The brilliance of novelty makes us forget the real value of objects, and the fact that they are all perishable and doomed to become obsolete. These fruits, then, work as a Vanitas, reminding us of the deterioration and forgetfulness to which all things are subjected."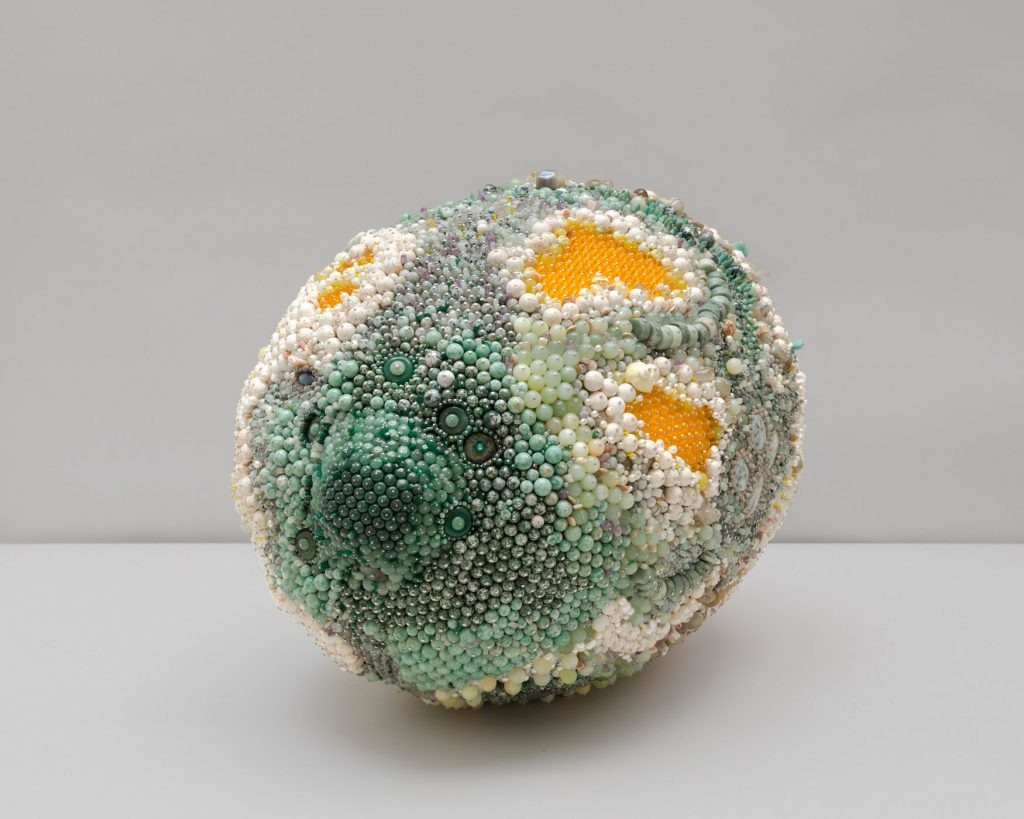 New York based artist Kathleen Ryan also addresses the question of the modern culture of excessive consumption utilizing the image of a rotting fruit and turning it into grotesque artworks. She creates her intricate over-sized sculptures, which include 'rotten' lemons, oranges and peaches, using polystyrene foam bases and countless beads carved from precious and semi-precious stones.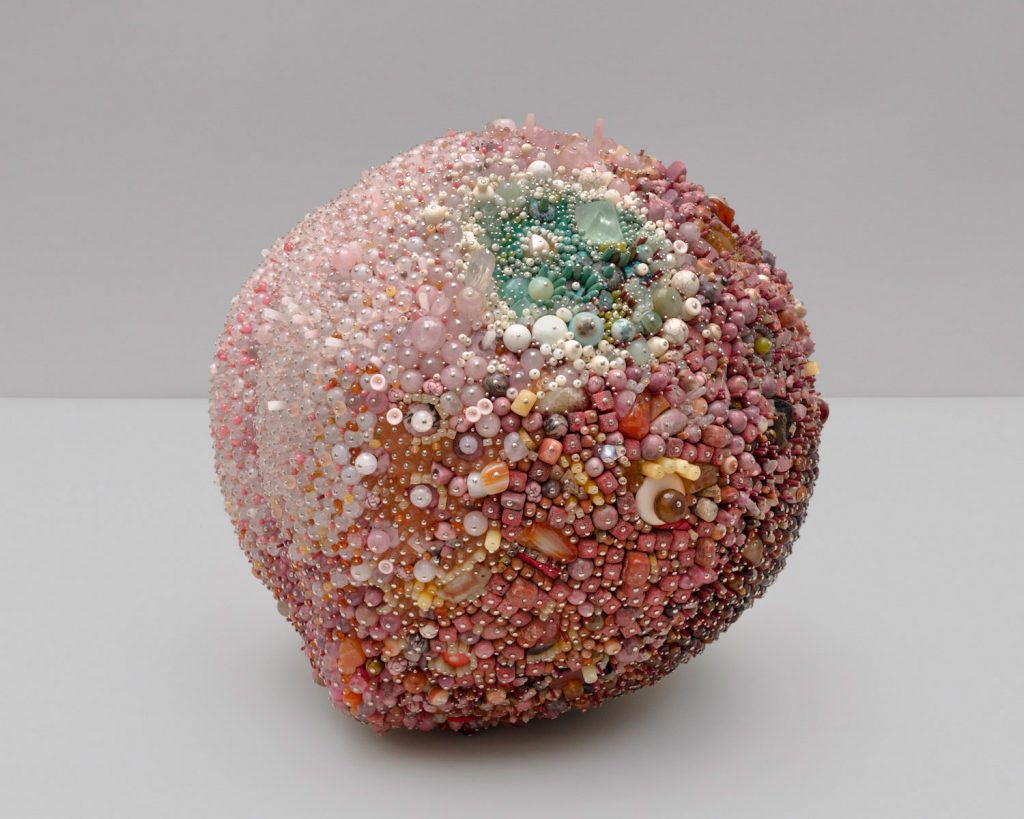 The exquisite hues of the gemstones elegantly convey the decaying flesh of the fruit, creating a contrast with a typical reaction to the exposed decay and mold. Again, the artist intentionally makes the line between the beautiful and the unsightly very thin, to provoke the viewers and remind them about perishability of things.