Every day we use FMCG products packed in disposable plastic that can only be thrown away and after that takes thousands of years to degrade. Concerned with the harmful impact on the environment, designers and engineers are in constant search of sustainable and smart alternatives to plastic.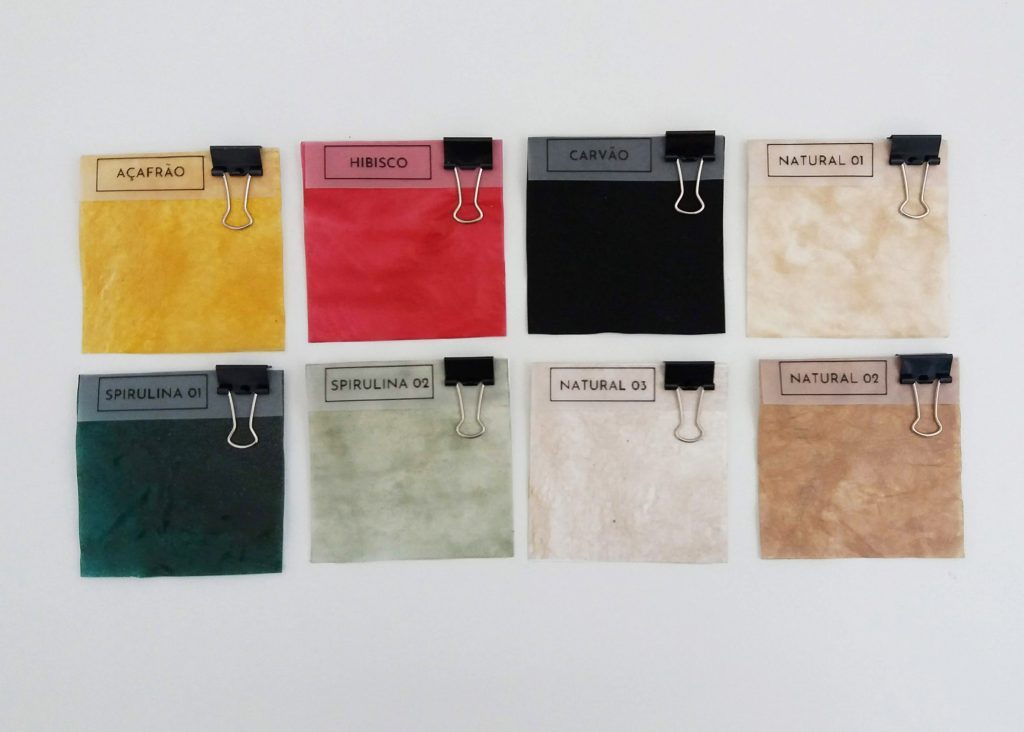 ÉCAL graduate Anna Piasek has dealt with the issue of excessive plastic packaging that always goes with takeaway Asian food. As Japanese cuisine involves several different components – such as sushi, soy sauce, wasabi – each of which needs to be parceled together, but separately, one simple order ends up with 5 different plastic boxes. Piasek's solution suggests uniting all these small boxes into one singular packaging and finding a biodegradable alternative to plastic.
Her One Size template for packaging is made of a molded cellulose material which primarily comprises recycled paper or natural fibers. It can easily be composted causing no harm on the ecosystem, without need to separate food from packaging before throwing it out. Each container is further coated with 100% plant-based layer that keeps the containers waterproof and food-safe.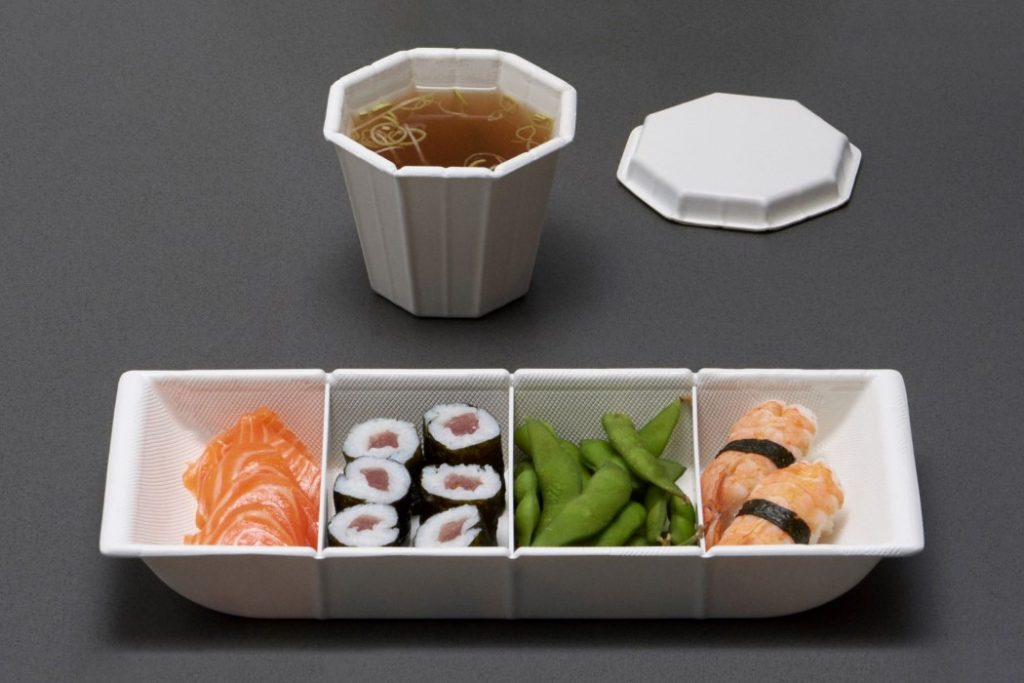 The set features a small rectangular box for a single person, an octagonal family-meal tray, and a cylindrical cup for soups, curries, and gravies. The packaging is styled like Japanese lunch boxes, bento, and can be similarly sub-divided into smaller sections to accommodate multiple, separate dishes within the same larger container. The smaller box for one person can house up to four different dishes, while the larger one has space for eight. The cup for liquid-based components comes with a lid which doubles up as a miniature dish for wasabi or soy-sauce.
Post-graduate student at Central Sant Martins Mi Zhou is also concerned about people throwing away product packaging, no matter how well-designed or what material it is made of.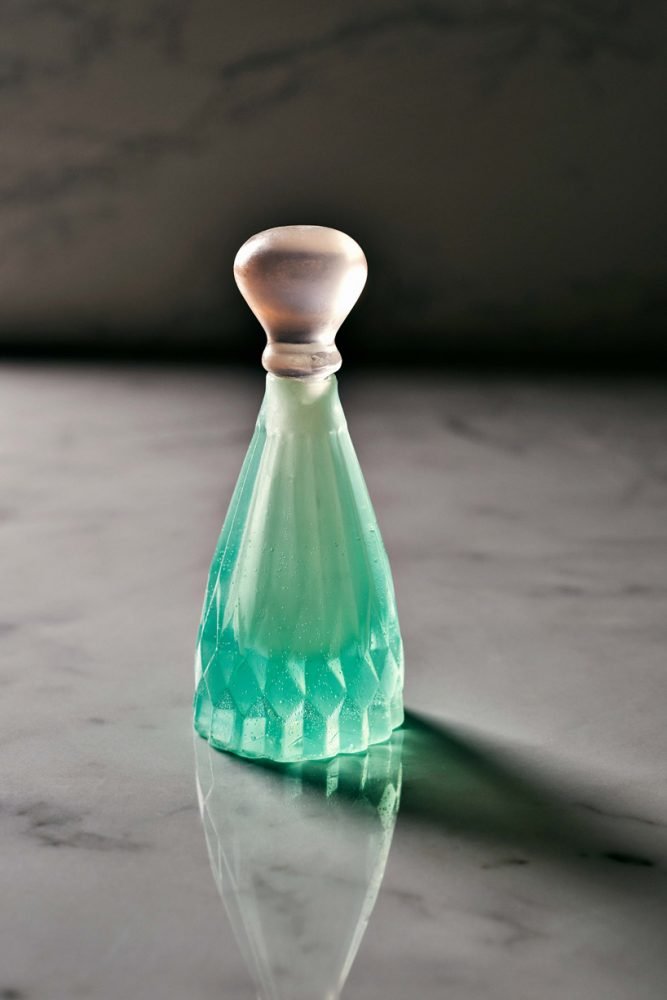 The designer points it out that toiletry products, such as shampoo, are packaged in plastic in order to save costs, and the disposable packaging laso has a very short lifespan, which means it is thrown away and takes thousands of years to degrade.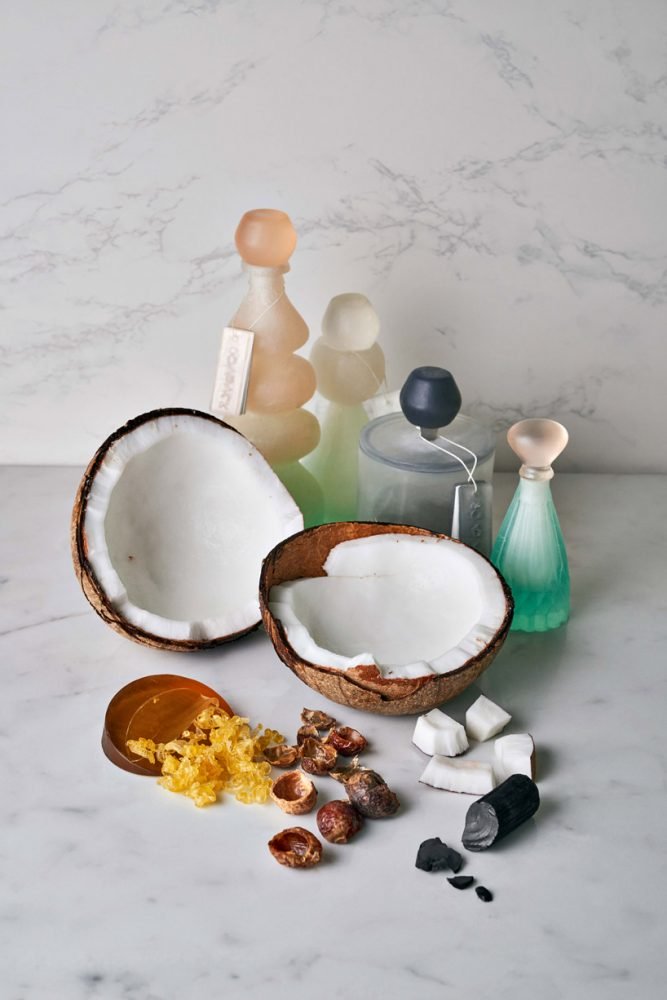 Zhou's solution to reduce the plastic footprint is innovative toiletry packaging made of soap that completely disintegrates when used. With their soft pastel gradients, rounded shapes and a soft opaque look, the bottles resemble antique perfume vessels.
Guatemalan designer Elena Amato proposes to pack self-care products into bacterial cellulose sheets with qualities between paper and plastic. The material is developed from a mixture of water and a bacteria and yeast culture which is left over from local Kombucha producers. Made from renewable resources, the material also grows quickly, as well as being fully compostable and vegan.
The designer colours the bio-plastic sheets with natural ingredients such as spirulina, saffron, charcoal and hibiscus that are added to the mixture during the blending process. No glues or other adhesives are necessary for sealing the package, it can easily be done with water. The resulting eco-friendly packaging is aimed to flow in integrated and regenerative loops.
The design of the packaging is inspired by the natural packaging system found in the structural layers of a fruit which consists of pulp and outer peel. The self-care product, such as face cream, deodorant or facial clay, is contained in a capsule made of solid natural soap before it is wrapped up in three layers of the bacterial cellulose with branded information. When the container is empty, the base and lid can be used as bar soaps.