The subject of office design is inexhaustible, hundreds of projects of convenient and attractive workplaces appearing every day.  We have selected several offices, both private and commercial, that cannot boast impressive floor space but instead offer unique experience of interaction with the environment or of integrating multiple functions to maximize the utilization of space.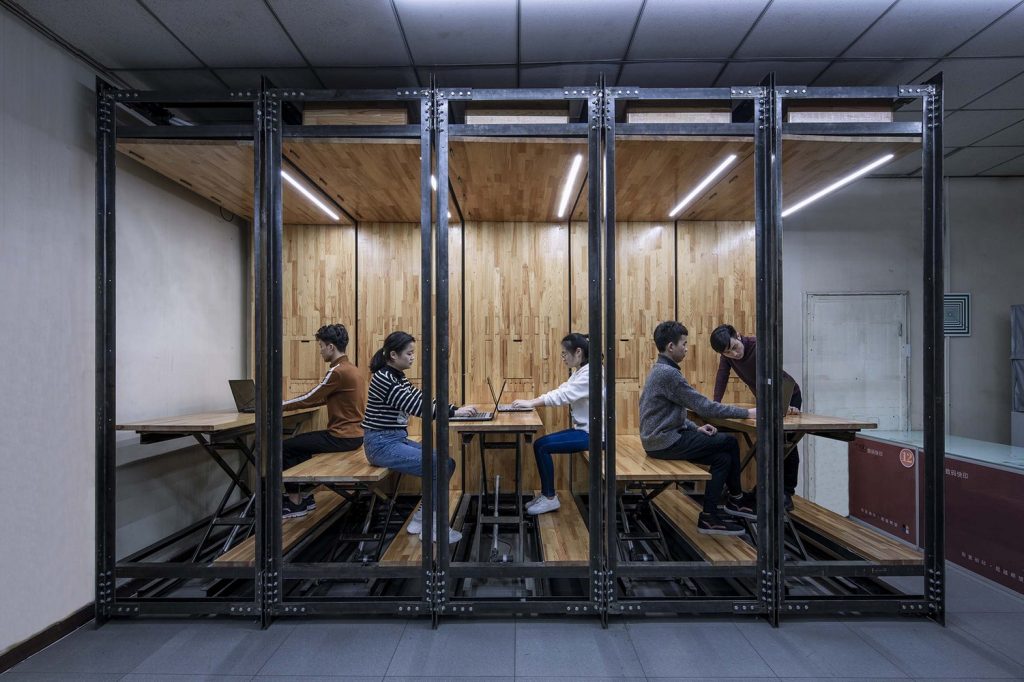 Caja de Tierra (Earthbox) is a small architecture office in Asunción, Paraguay, designed by local studio Equipo de Arquitectura. The building is made with 30cm rammed earth walls that hold the weight of the concrete slab of a roof. The wooden mold used to produce the roof was recycled to produce all the furniture and doors.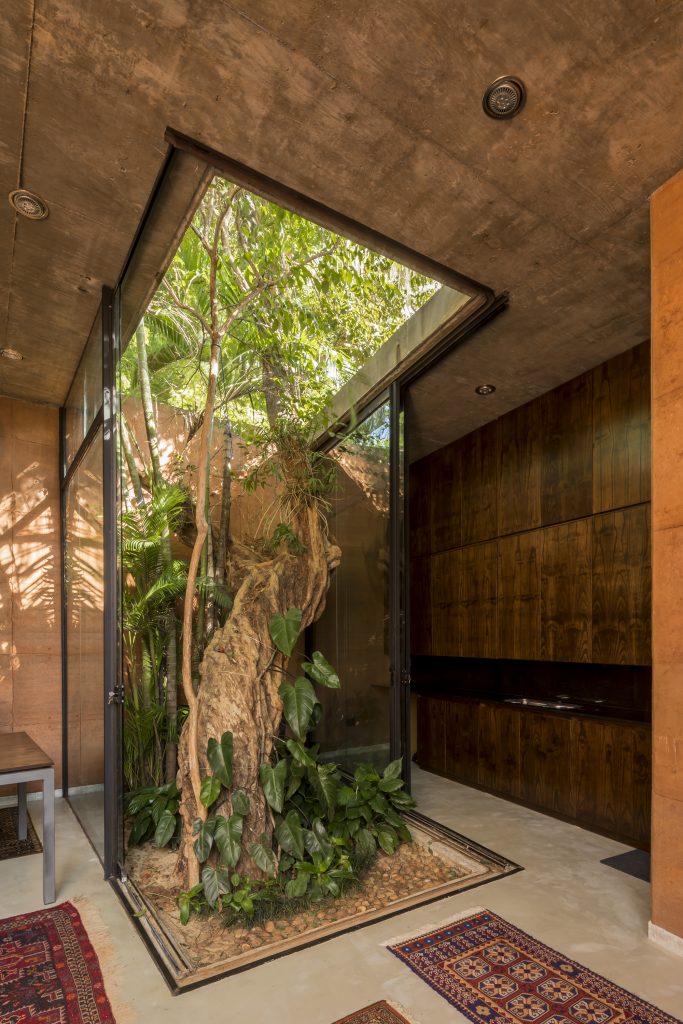 The office is built around two existing trees: a flame tree that stands outside but framed, and a guavirá tree that grows in the middle of the space. It also features a vast opening covered with glass for a closer contact with the surrounding nature.
Chinese LUO studio led by Luo Yujie designed a micro office in Beijing. Though it was commissioned by a service provider engaged in graphics printing industry, intended to separate a small office for a new department in its existing workspace, the chief architect sees the project more as a spatial experiment and exploration focusing on urban problems.
As rent is relatively expensive in Beijing, the office occupies only 9.639sqm, which is less than the area of an ordinary bedroom. However, such a limited area can be an office equipped with 12 work stations (even the smallest one accommodating 2 people sitting for interaction), a meeting room for 18 people, and a small exhibition room.
The material palette mainly consists of wood, metal and glass, which is helpful to prefabrication, installation and moving. The desk and sitting surfaces can be raised up to 1.2m and leveled functioning also as floorings. The stretch-out cabinets in the upper area serve for office supplies storage. All modular units are seamlessly interconnected. Satisfying the demands of working and storage, the office is adaptive to future changes and able to return to the original spatial state.
London-based award winning architectural practice Platform 5 Architects developed Shoffice (shed+office), a sculptural garden pavilion containing a small office alongside garden storage space.  The brief required the team to design this multifunctional structure flowing organically into the garden space.
The Shoffice's shell made of extruded timber bears resemblance to a wood shaving that unfurls to form a small terrace in the lawn. The lightweight structure is formed with two steel ring beams, timber ribs and a stressed plywood skin. Lined in oak internally, it features two rooflights – one above the desk and the other open to the sky outside.