Amazing architecture and construction technology of a building rising high above a city's average skyline are representation of human aspirations to reach impressive heights. Back in the 19th century a building as tall as 10 storeys was defined as a skyscraper, while today steel framed and curtain walled high rise buildings feature at least 40 floors. Offices, residential blocks or retail spaces – skyscrapers continue their advance into modern cities, constantly competing for new heights and designs. Let us have a look at just some of them.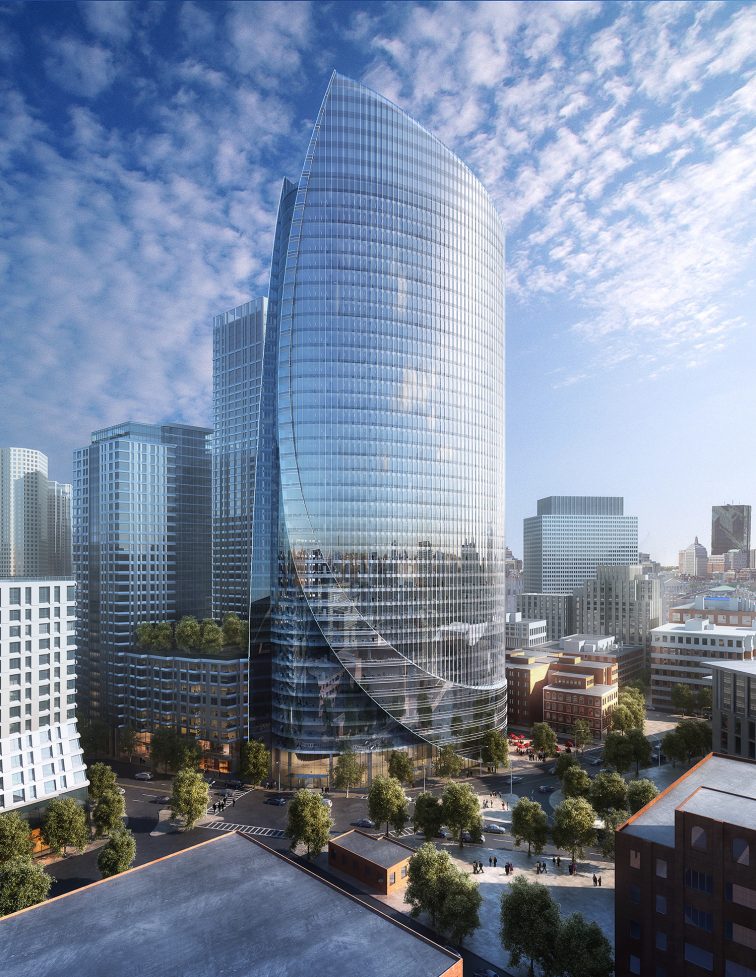 The US based Pelli Clarke Pelli Architects plans to build an office tower with a folded glass facade in Boston. The building, which resembles a "dramatic theatrical curtain" will rise 186m meters above the ground with 94,000 square meters of office space.
The building's irregular construction, curved and gently tapered, differentiates it from the other local skyscrapers. A curtain wall system shows white pillars inside the building. It features a 0.5-hectare outdoor garden at its podium, and its shape allows for smaller individual terraces to be placed on its sweeping form.
Inside, the lobby on the ground-floor will feature floor-to-ceiling glass exteriors walls, wood-slatted ceilings and paneled interiors walls. Moreover, the building will offer 2,787 square meters of fitness space, bike facilities and parking.
Steven Holl Architects (SHA) with their offices in Beijing and New York have designed the headquarters of genome machine intelligence company iCarbonX in Shenzhen. The construction inspired by a study of genes and DNA will consist of two towers: the residential 'Body A', and the "working" unit 'Body B' with offices, labs, and public reception spaces.
The towers will be connected by four green bridges, looking like carbon bonds: they are filled with native topical plants specially selected to create diversity. And the lower bridge will extend down to a large public plaza via a grass-lined podium.
The building's geometry shapes the public space located on the ground-level. It features water gardens and a central recycled-water "Pool of Knowledge". The water in the pool continuously circulates muting the sounds of the busy city thus creating a peaceful and protected space.
Yet another high rise building decorating Shenzhen's skyline has been completed by the Kohn Pedersen Fox Architectural Practice. The 67-store and 400-metre-high supertall skyscraper – the China Resources Tower – is inspired by a spring bamboo shoot and features 56 prefabricated slender outer steel columns that allow the building's office floors to be column-free.
The top and base of the building boast staggering diagonal grid followed by 28 columns that continue to the building's apex and enclose a 68.4-metre-high sky hall, which will be used as an events space. Triangular entrances formed by the columns are located at the tower's base and merge to a singular point at its peak. At night, these faceted, triangular glass panels illuminate a jewel-like brilliance across the business district.