The experimental installation called 'Sun & Sea' presented by Lithuanian artists Rugilė Barzdžiukaitė, Vaiva Grainytė and Lina Lapelytė has won this year's Golden Lion. The artists placed 20 professional singers on an artificially recreated beach.
Sun & Sea (Marina), Lithuanian pavilion, Venice Biennale 2019
The actors play holidaymakers who make themselves comfortable, lazily leaf through a book, or scroll down their social media pages on a beach. The installation reminiscent of an immersive theatre actually allows the spectators to watch over the actors actions' while performing the role of the sun, as the authors explain. But the leisurely and relaxed atmosphere created by the actors has actually got a less pleasant meaning in it. The artists deliver the message of the lack of environmental consciousness towards the planet, as the main characters start singing an opera in which they speak of their problems, the anguish about the natural catastrophes that have bothered them in their routine day. The Lithuanian Pavilion will be on till October 31 from Tuesday to Sunday, and you can take part in the performance after the registration on the event's internet page.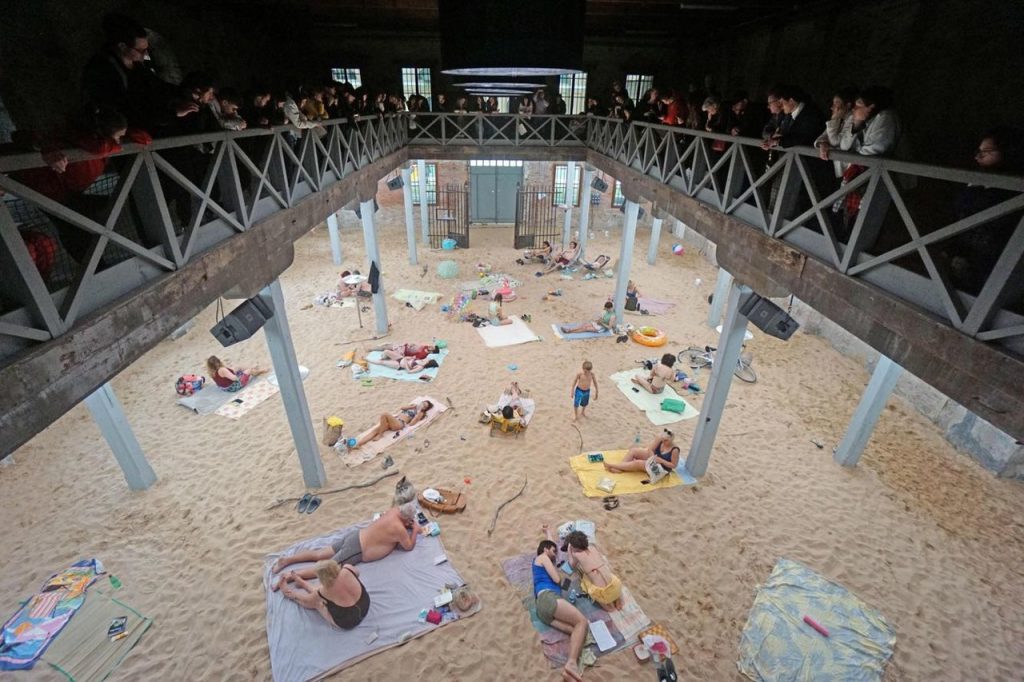 Sun & Sea (Marina), Lithuanian pavilion, Venice Biennale 2019, Photo: Andrea Merola
The judges of the Venice Biennale 2019 haven't left the Belgian Pavilion without attention, with its 'Mondo Cane' ('The Dog's World') project. Jos de Gruyter and Harald Thys offer an unusual and even bizarre perspective on social relations across Europe: 20 automated dolls designed after folkloric stereotypes play different roles and create alternative realities.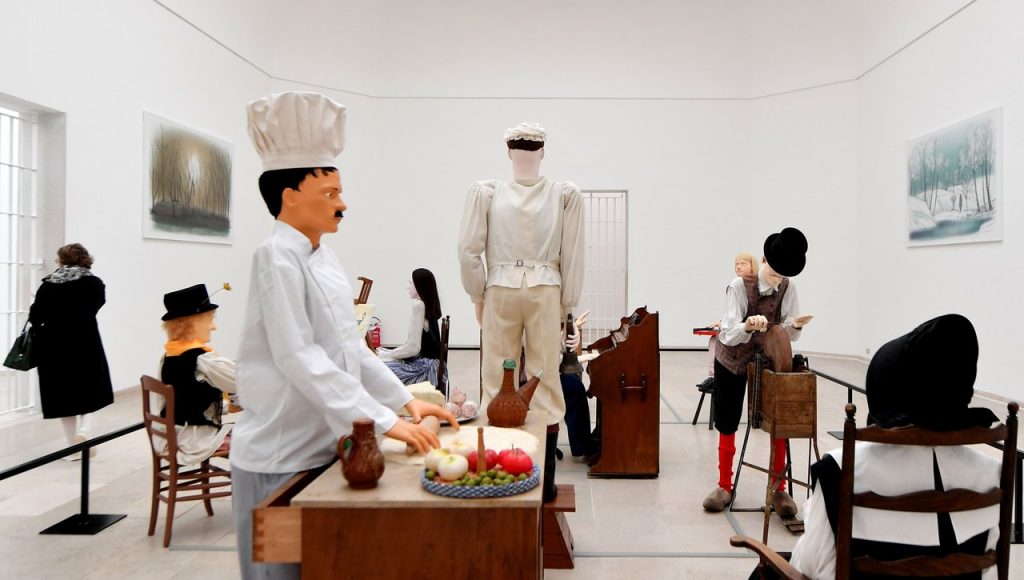 'Mondo Cane', Belgian pavilion, Venice Biennale 2019
The centrepiece of the Belgian Pavilion is occupied by artisans who have no time to spare and work their fingers to the bone, while on the other side, behind steel bars there are psychopaths, poets, louts, zombies and marginalized people dragging on their wretched existence. The crucial meaning of this installation is that these two worlds haven't got a clue of each other's existence, and go on with their lives leaving the whole picture of their existence unnoticed.
Otobong Nkanga, an artist from Nigeria, and her work 'Veins Aligned' received a special mention by the Jury of the Biennale for her "exploration across media into politics of land, body and time". Currently based in Antwerp, the artist reflects on precarious aspects of today's existence; in the context of today, her exposition aims to demonstrate that art can actually be a guide into our "interesting times" echoing the title of this Biennale.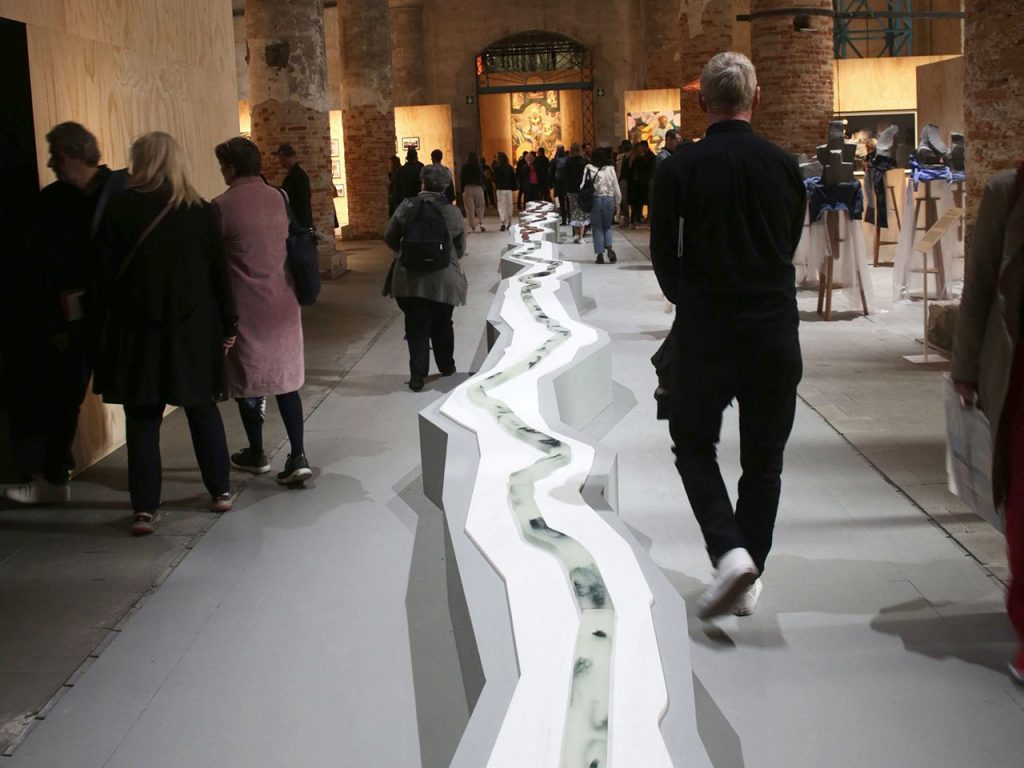 'Veins Aligned' by Otobong Nkanga, Photo: Mirco Toniolo
The 26 meters sculpture lies on the floor; it is composed of strata of glass and marble. Nkanga's material talks for itself, while she meticulously explores the notion of "land" as a geological and discursive formation. She pays attention to the technology of the materials extraction, and how they circulate globally. Such knowledge helps her follow the threads that intertwine diverse materials and cultures.