Take a stroll in any city and too often, what could be a beautiful city-scape is ruined by thoughtless design when it comes to street furniture. Too many ugly signs, barriers, lamp posts, traffic islands, and benches litter streets to create a confusing picture that can mask stunning architecture.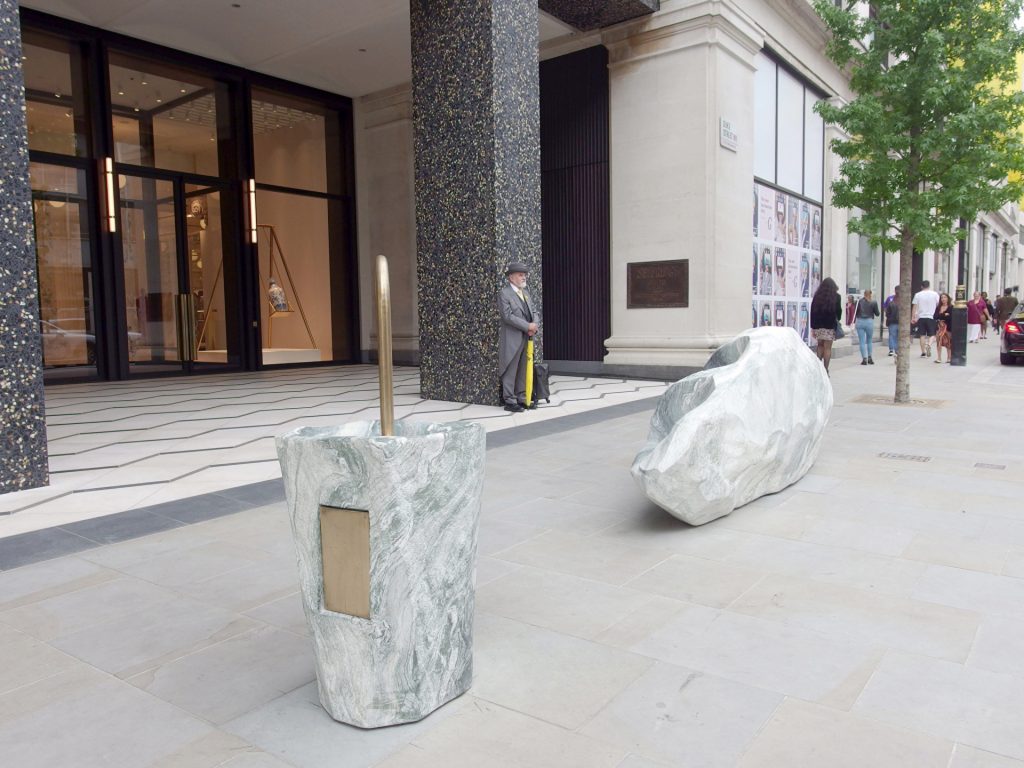 Selfridges Public Realm by Djao Rakitine
Djao-Rakitine is a landscape architecture practice based in London and Paris. It works on high-profile, public and private cultural, commercial and residential projects worldwide. One of its most recent projects was to upgrade the streetscape in front of its neighbour, the iconic Selfridges department store in London's Oxford Street. 
The aim of the project was to improve the overall streetscape experience, including the quality of street lighting, paving, furniture, pedestrian comfort and traffic all of which was designed to create an elegant focal point in front of Selfridges' new entrance.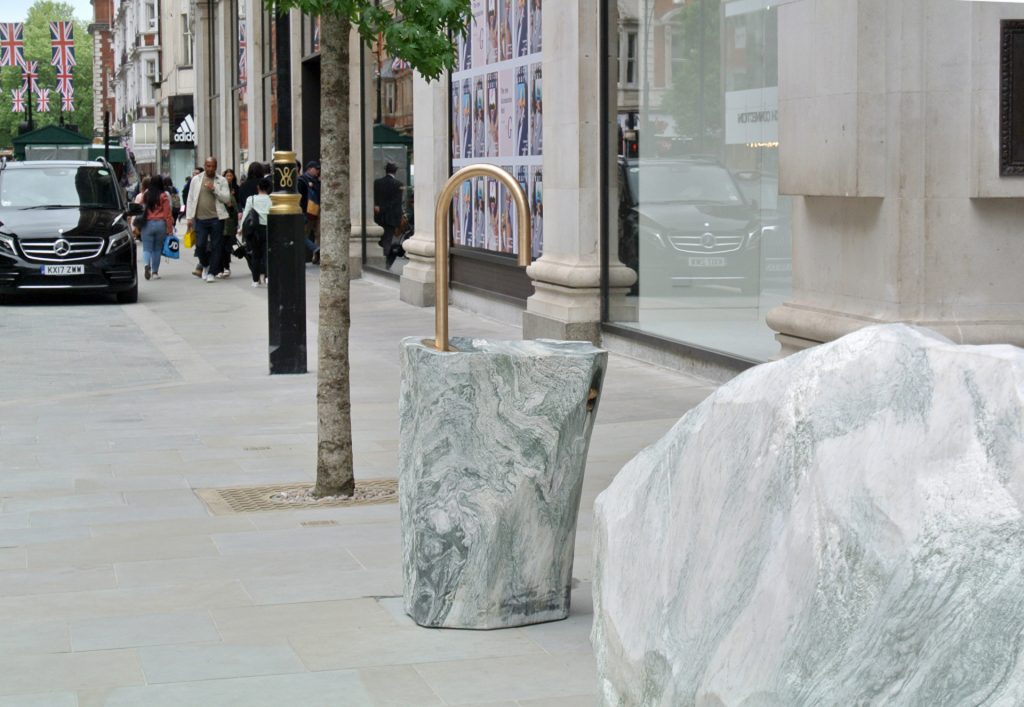 Selfridges Public Realm by Djao Rakitine
At the core of the new design are two sculptural objects – a drinking fountain and bench, placed amongst four new feature trees. Located in front of the new store entrance, these elements are made of Italian marble and designed to provide a place to rest, meet and rehydrate.
In a city where most public drinking fountains have disappeared, the studio wanted to contribute to the reduction of single-use, plastic water bottles by offering visitors, inhabitants and employees an attractive opportunity to refill re-useable bottles.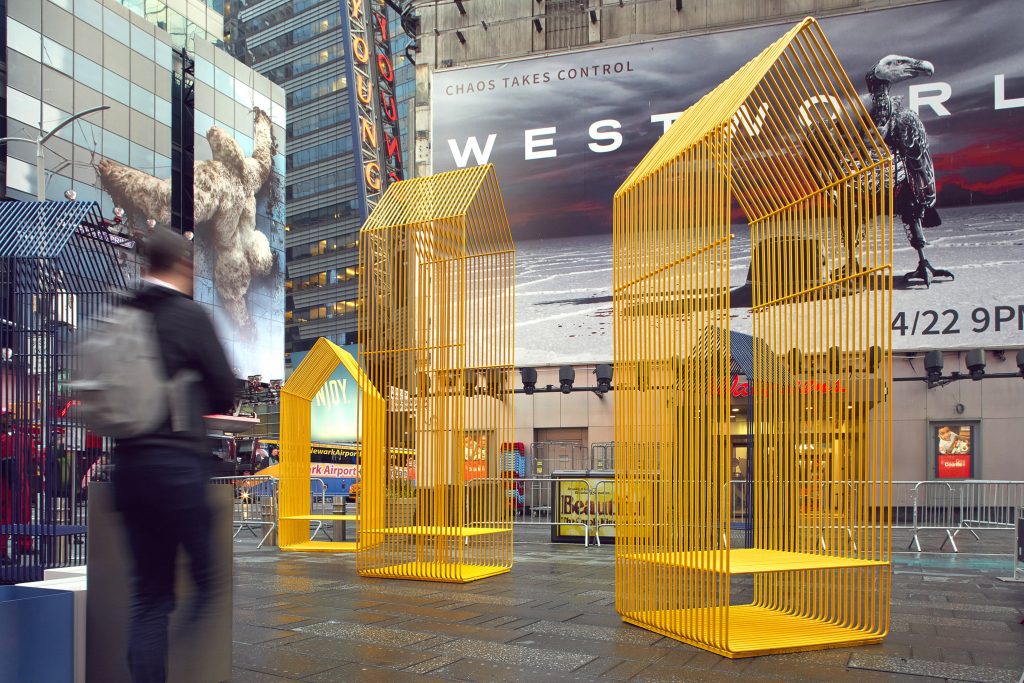 The Village by Joe Doucet and Partners
Joe Doucet and Partners is a multidisciplinary practice which believes that design is "a tool to create opportunities" and a creative vision that can transform an object into an obsession – a product into a paragon and a business into a brand.  The Village installation was Doucet's contribution to a series of sculptures commissioned by the Times Square Alliance entitled Crossroads of the World for its pedestrian area Piazza Broadway.  Doucet created a collection of house-shaped, sculptural furniture influenced by the location in that it is surrounded by some of the tallest buildings most people have ever seen.  He wanted to create an oasis that would be welcoming and with the intention of creating a sense of home to relieve the natural anxiety that can occur when a person is overwhelmed by the scale of their environments.  
He chose to give his sculptures colours associated with the city —taxicabb yellow, the single colour associated with New York, and navy to remind people that Manhattan is in fact an Island.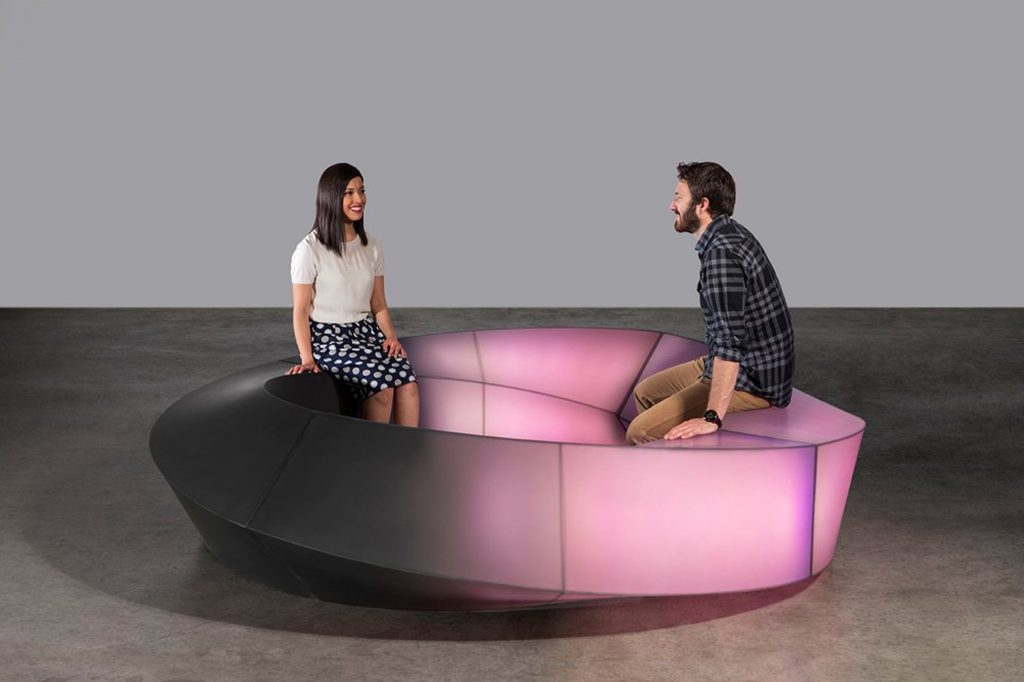 Mobius by Makingworks
Makingworks is a division of studio ai architects dedicated to sculpture, furniture, products and custom builds. As its namesake suggests, during the physical process of making, works of art and design emerge.  Yet the practice's philosophy is that "works" are never complete, never static; they continually change through the way we use and live with them, through the memories and meanings we derive from them. They also simultaneously augment the way we live and think.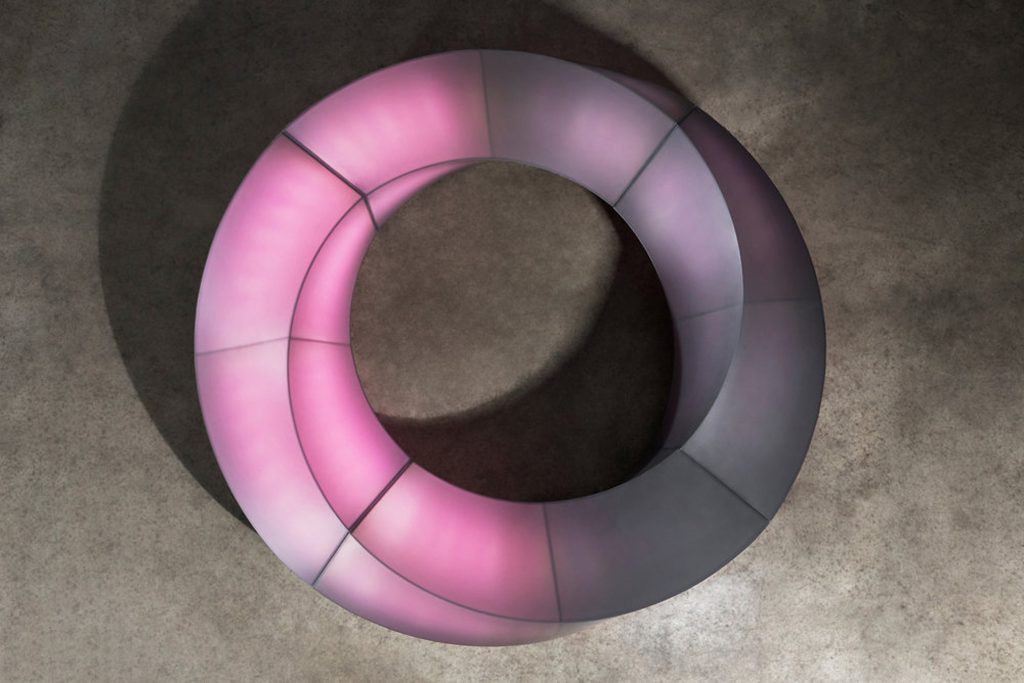 Mobius by Makingworks  
Mobius is an interactive bench that lights up as you touch it. Using vibration sensors, the light intensity and degradation rate is mapped from the raw data of the sensors, creating an amazing and unexpected effect.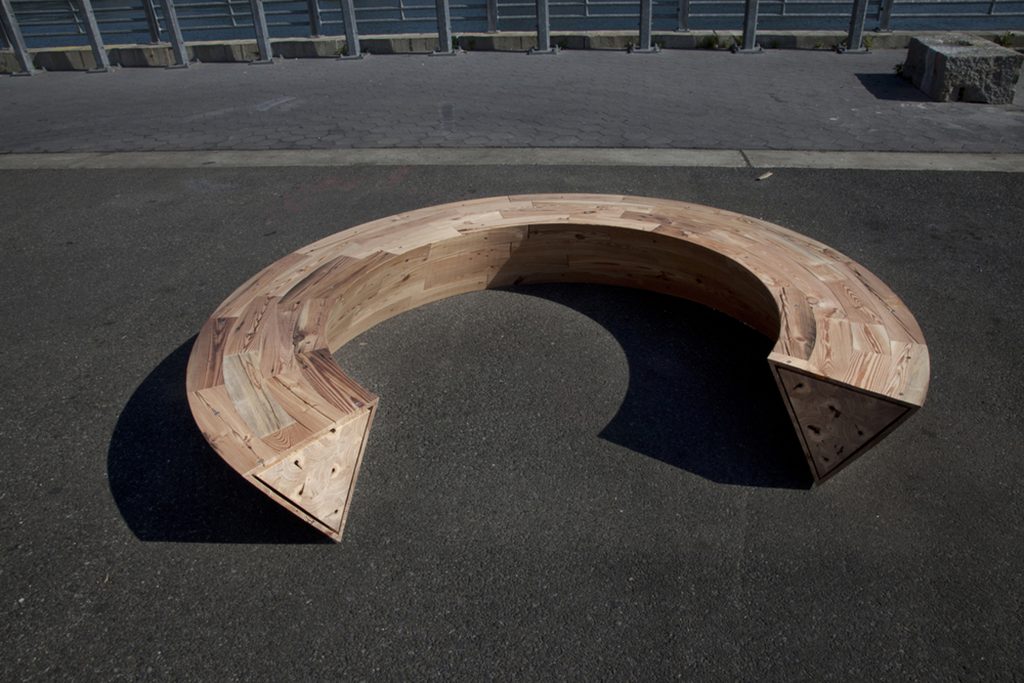 Round & Round by Makingworks
Round & Round made from reclaimed heart pine is a circular communal bench and storage unit that is balanced on one single line. Though appearing to be a solid mass, as one end of the bench is pushed, the opposing side pops open revealing itself to be a continuous hidden drawer.