If you're in London and find yourself taking a leisurely stroll around the iconic architecture of the Gherkin, Walkie Talkie or Cheesegrater, be sure to extend your ramble to take in the eighth incarnation of Sculpture in the City 2018 which will be on display until May 2019.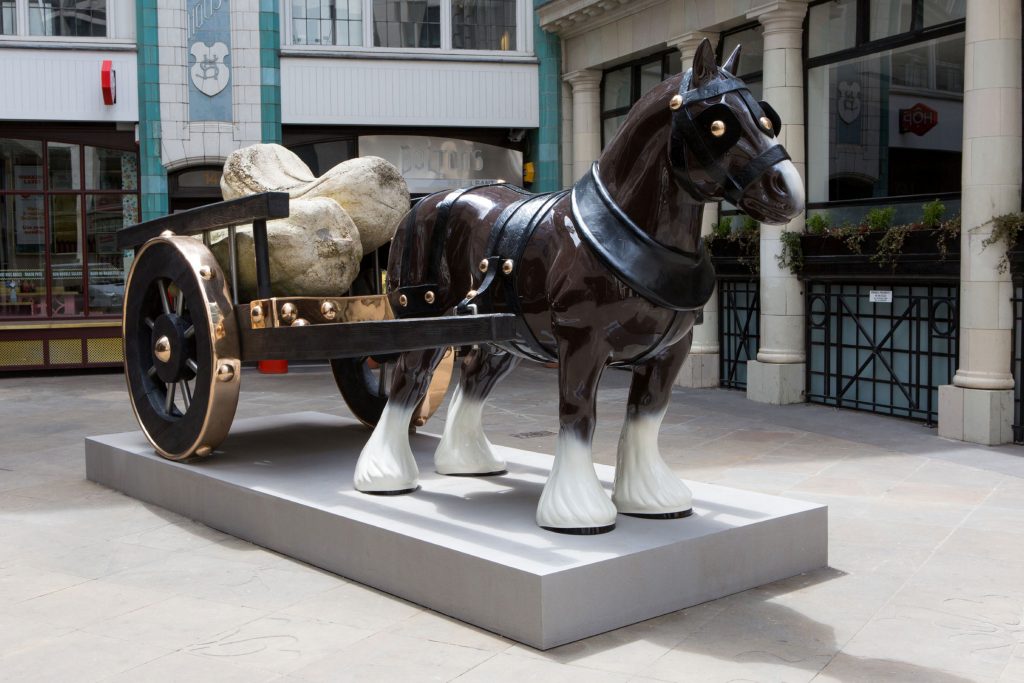 Perceval by Sarah Lucas
This award–winning public sculpture park sitting inside the capital's Square Mile, is currently exhibiting contemporary sculptures by internationally–acclaimed artists such as Sarah Lucas, with her powerful life–size bronze horse and cart entitled Perceval.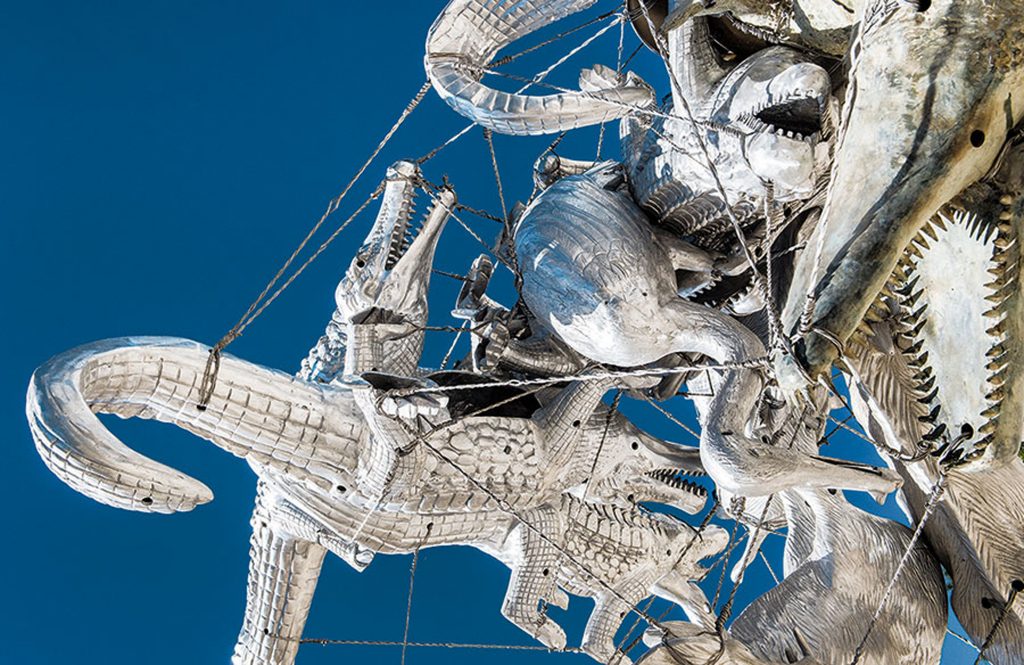 Crocodylius Philodendrus. Photo: Brian Guido
Nancy Rubins has transformed industrial, manufactured objects with her terrifying sculpture Crocodylius Philodendrus, cast from a mixture of metals and hovering from tensile cables.
A World Wide Web of Somewheres. Photo: Smartify
Supported by the City of London Corporation's Women: Work & Power campaign, nine of the pieces are the work of female artists to mark the centenary of female suffrage. Three new commissions include Amanda Lwin's installation A World Wide Web of Somewheres in Leadenhall Market, which is a hanging sculpture inspired by Polynesian fishing nets. It charts a subterranean map of London's hidden infrastructure.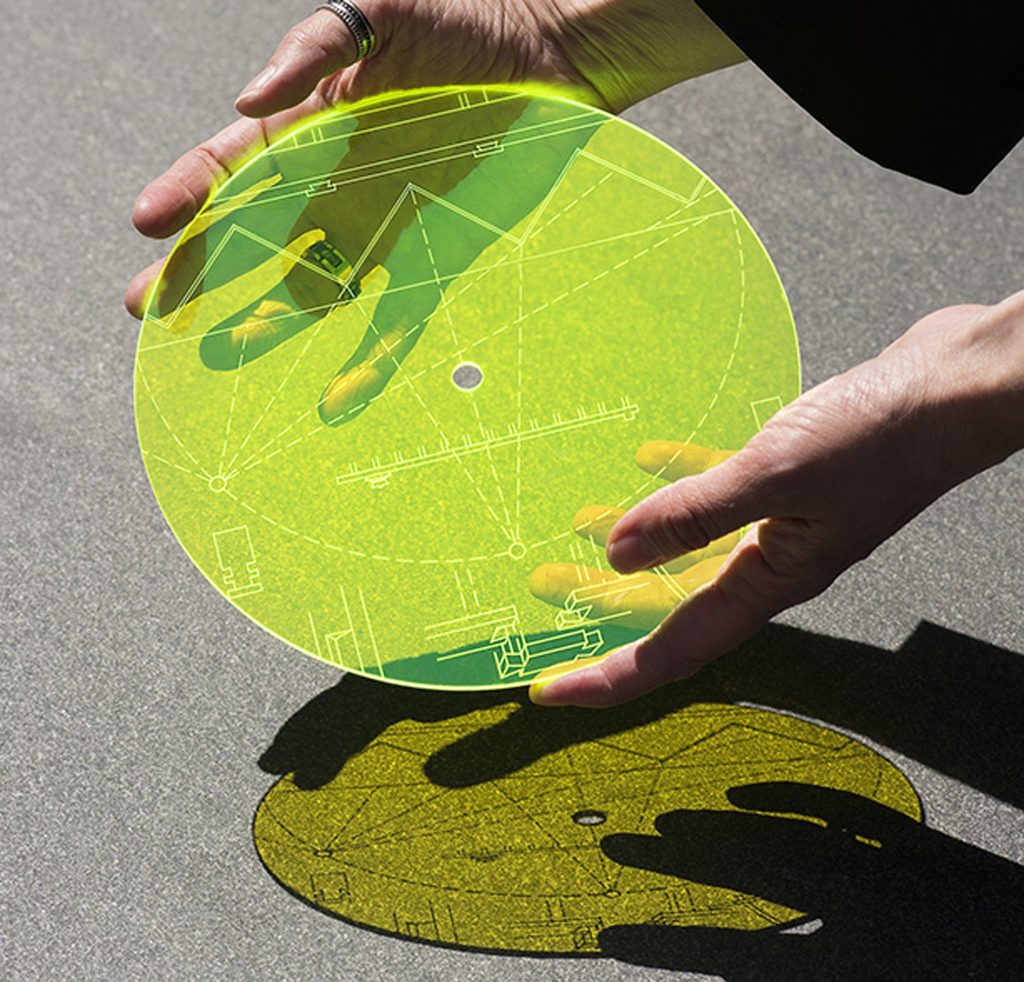 Plexiglas etchings. Photo: Thierry Bal
In St Helen's Square, Opening the Air is a field of fluorescent Plexiglas etchings by Jyll Bradley who exploits light and industrial fabrication to create minimalist installations to express a personal engagement with identity and place.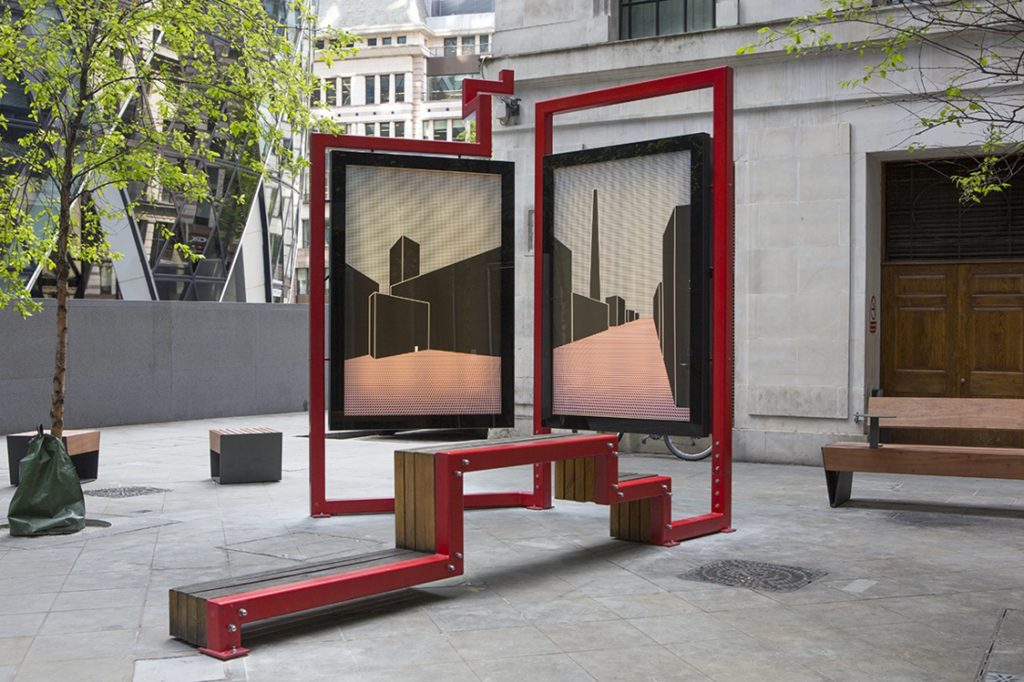 The Adventurer in Bury Court. Photo: Nick Turpin
Dutch artist and inventor Gabriel Lester has installed his sculpture The Adventurer in Bury Court, incorporating seating structures with digitally revolving billboards which display drawings of urban landscapes, a meandering journey through a maze-like environment.
Find more about the project here.