An urge to escape a chaotic city with its tiresome working days does not necessarily mean that you have to opt for a quiet and dull country house. There are plenty of other options to spend your weekends out of the city, and some of them stand out not only from their natural landscapes but from the architectural one as well.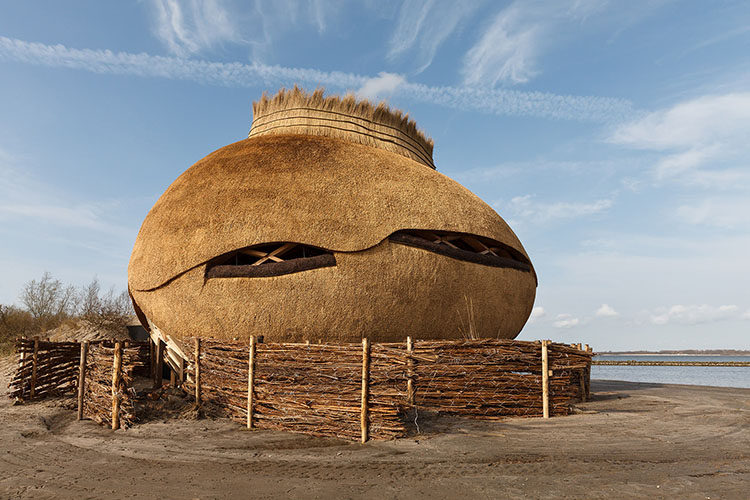 TIJ bird observatory by RAU
RAU architecture studio has created a fully removable bird observatory as part of the Dream Fund Project. This egg-shaped construction named TIJ both complements its surrounding environment and cannot be left unnoticed. Despite its simplistic look, it has actually got everything necessary for terns and waders habitat comfortability. This observatory perfectly combines two of its main functions: to provide birds with a natural area full of nesting holes, and to provide people with tiny secret paths and an accessible place to view diverse bird species existing in the wild of Scheelhoek's Dutch region.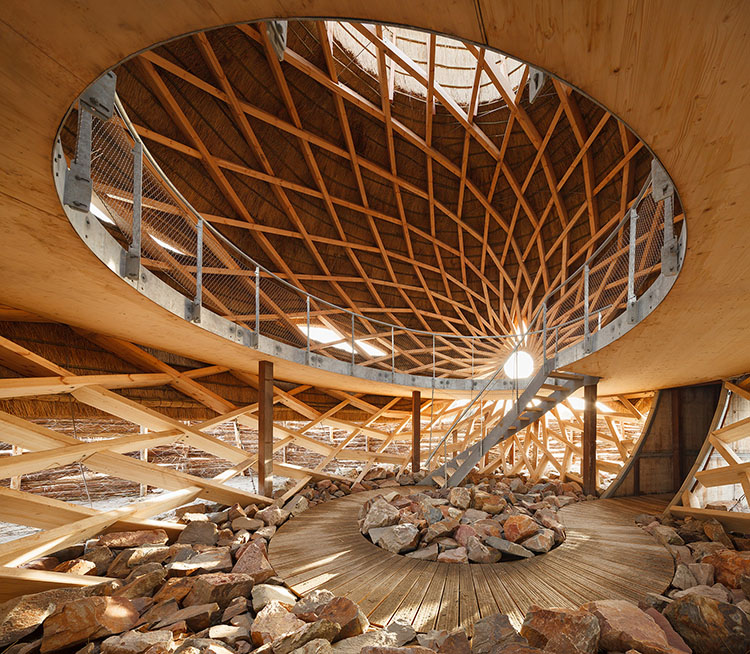 TIJ bird observatory by RAU
This modern and yet nature-binding tree house designed by Modus Studio nests in the forest and attracts both children and adults. The architects aimed to bring children back into the woods by demonstrating the richness and attractiveness of verdant natural landscapes, so they turned this tree house into an adventurous site that will appear as both playful and educational area for any visitor.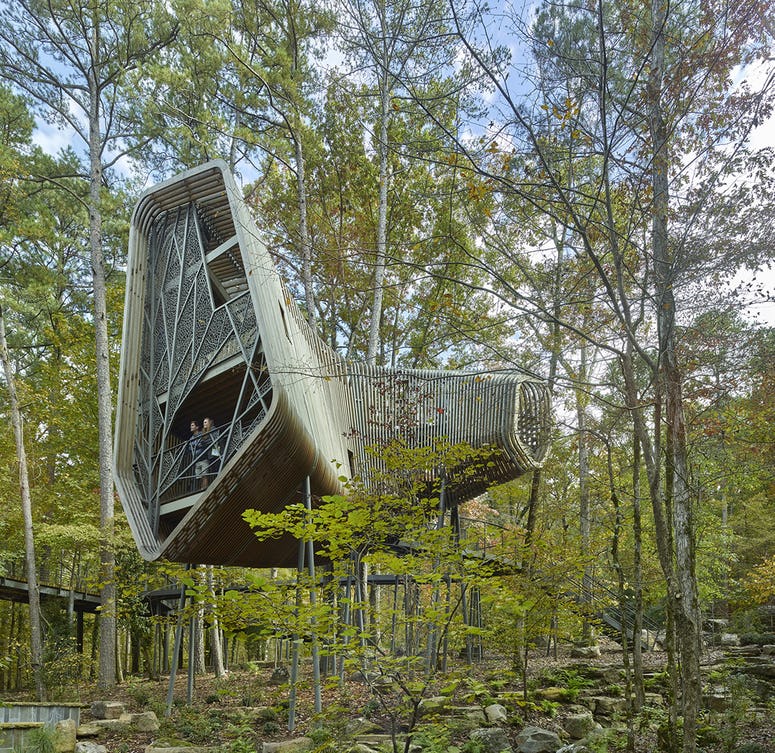 The Tree House by Modus Studio