Striving to be as environmentally-friendly as possible is something that has turned into an unprecedented trend with many designers and artists exhibiting their exclusive products to the world of today. We believe that such trends should be supported, and would like you to see a few works that might inspire you to create your own, from whatever you have at hand.
Fibre market by Christien Meindertsma Photo: Design Museum / Luke Hayes
Christien Meindertsma is a Dutch artist with a passion for constant discovery in the world of materials and products surrounding us. Her meticulous work sometimes shapes into commercial products, while her other thorough investigations reveal underexplored resources and themes of local production. Meindertsma's Fibre market is focused on discovering the capabilities of the Fibre Sort machine that scans and sorts clothing based upon its material contents thus turning a once complicated and time-wasting process into an efficient and practical one. In the framework of her investigation, 1000 woollen sweaters were taken to be sorted out and while checking the labels on the clothing, the artist frequently came across some inaccuracies in the material data. Ultimately, scanned and sorted sweaters were torn to shreds to turn into fibre that would become the material for new products.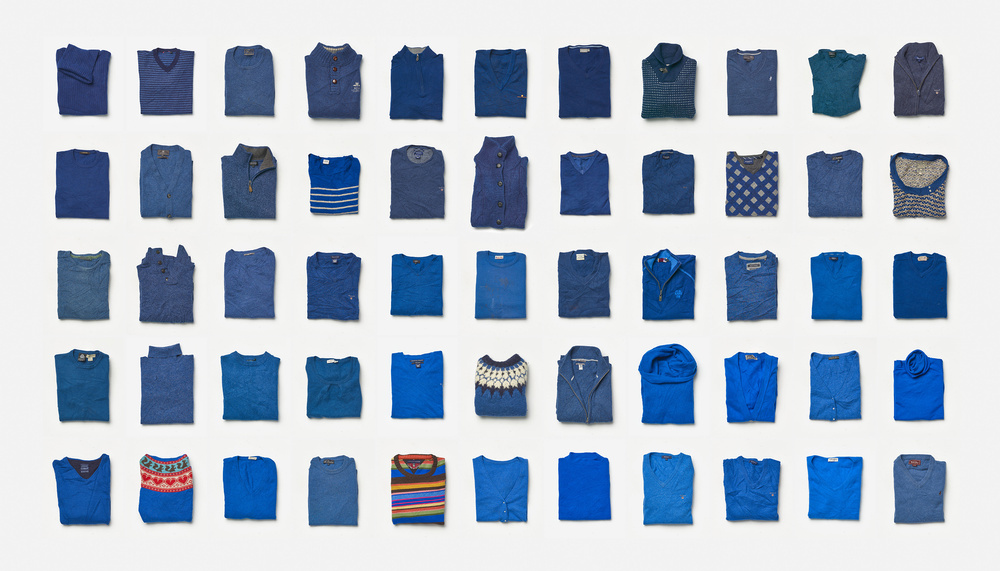 Fibre market by Christien Meindertsma
Christien Meindertsma's experiments with discarded woven flax textile and dry-needle felted flax have led to the creation of a Flax Chair. A soft pile of fabrics is heat-pressed, with the flax and PLA melting into the shape of a rigid chair. The artist aimed to produce an inexpensive and environmentally friendly piece of furniture that will also be biodegradable.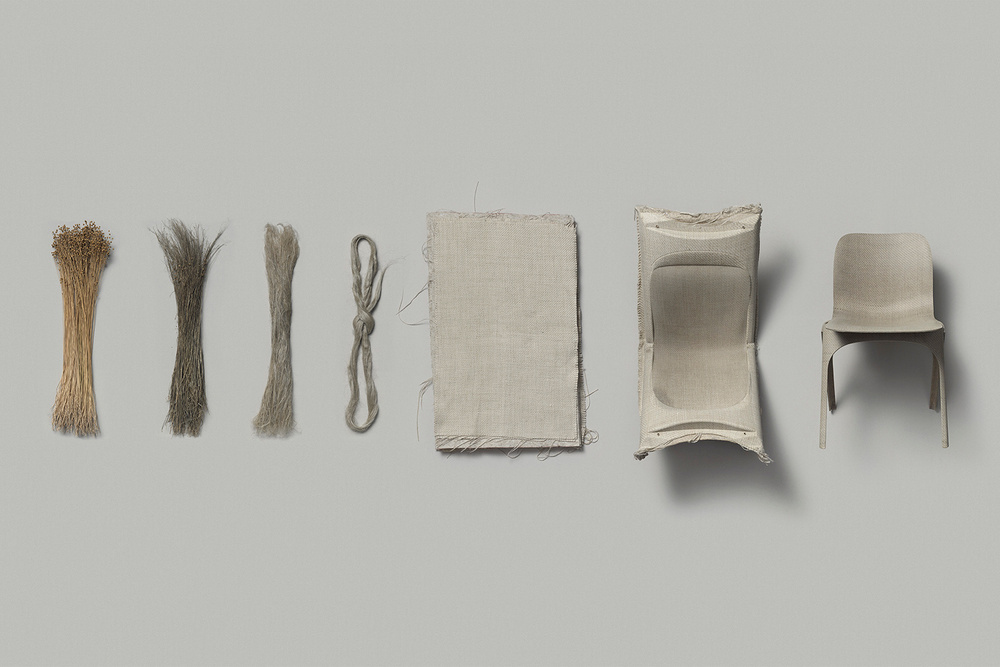 Flax chair by Christien Meindertsma
Catalan-born artist Andreu Carulla dedicates his time and channels his inspiration for creating wondrous objects with sustainability goals. His project RR201 (Roca Recicla) has shown technical feasibility of reducing waste via recycling polystyrene.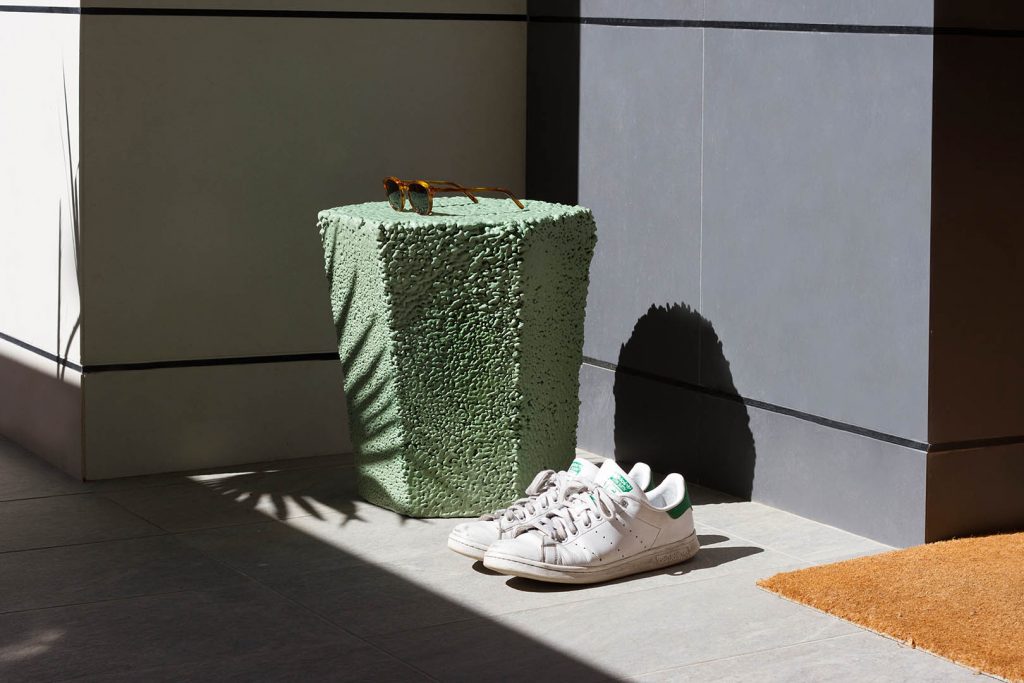 RR201 by Andreu Carulla
The restaurant which commissioned Carulla's work could not but marvel at the furniture which the designer came to produce. He shredded raw material and then compacted in down into a box in a special mould.  These polystyrene boxes weigh less than 2 kilograms each, yet are highly durable and comfy being upholstered with eco-friendly coating.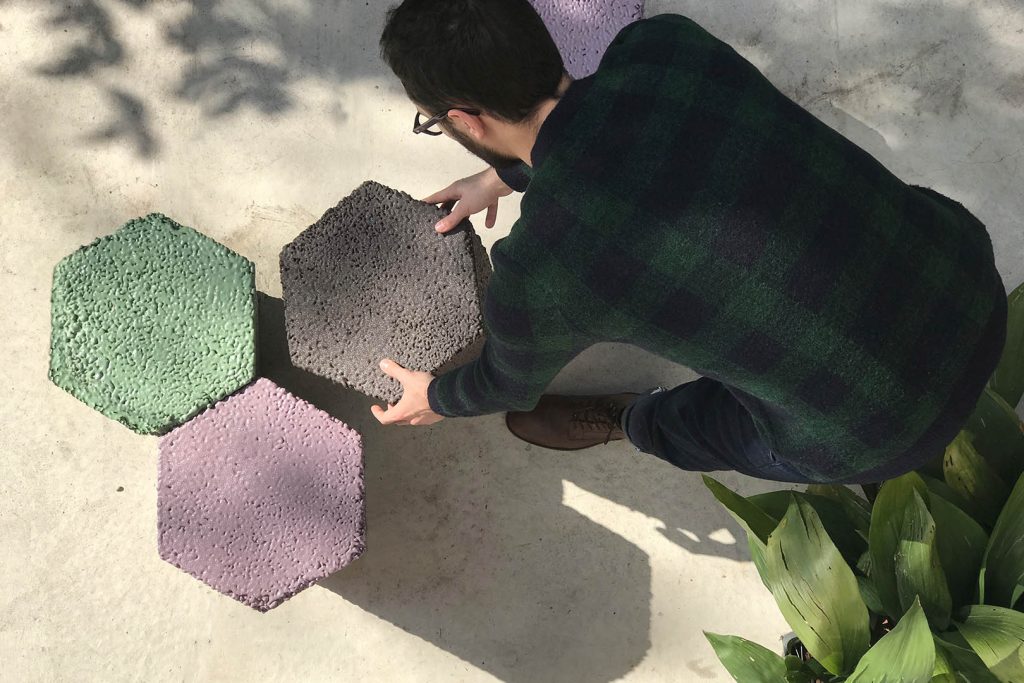 RR201 by Andreu Carulla
Carulla's approach to making useful and lightweight objects, so ingenious at the first glance yet extremely industrious, produces no-nonsense furniture pieces that serve as a unique adornment to any environment.