Fire safety is an essential aspect of any home and you will hardly imagine a residence or workplace without a fire extinguisher. Yet very few of us are ready for fires and taught to use a fire extinguisher. By prioritizing ease of use, accessibility, and aesthetics, contemporary product designers transform the traditional fire extinguisher into an easy-to-use device and an indispensable element of modern living spaces.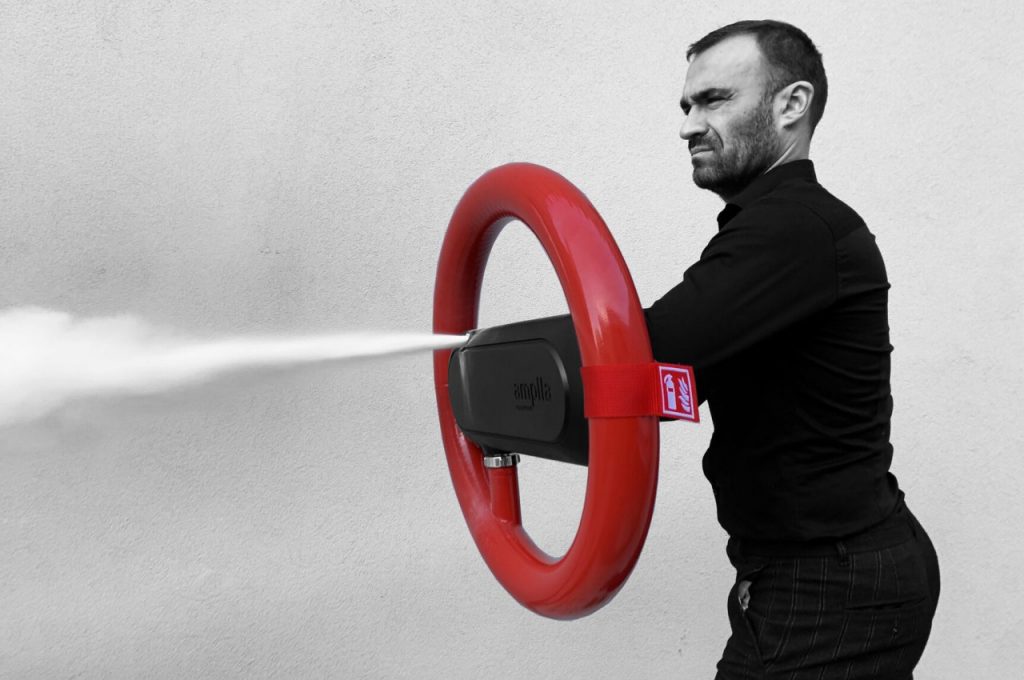 Aiming to make fire safety more accessible in the urban settlements of India, local product designer Sailee Adhao has developed the Senik fire extinguisher, which combines the concepts of water mist fire suppression with rapidly decomposing gas generating systems.
To make the instructions clear for untrained or uneducated users, the designer has simplified them to a single effective and simple action, easy to take in a situation of panic and emergency. All the user has to do to unmount the product is to hit it with force to trigger a brightly colored yellow button. When unmounted, the device takes an angled form, which helps direct water to a source of fire, thus reducing mental load of how to use it.
The body of the prototype was made out of polystyrene, while the nozzle was 3D printed and the yellow trigger was fabricated with wood and metal. The chemicals that were identified after academic research were prepared and tried for their properties. The final mock-up was tested by target users on small, controlled fires and proved to be efficient and simple-to-use.
The finalized product has the mechanism fitted within a hard ABS plastic body and can be easily wall-mounted at strategic locations.
Another Indian designer Inika Jhamvar also addresses concerns among users regarding the difficulty of effectively directing the extinguishing agent and aims to enhance the overall user experience. Her Agni Fire Extinguisher seamlessly integrates safety with aesthetics and introduces several innovative features to enhance usability.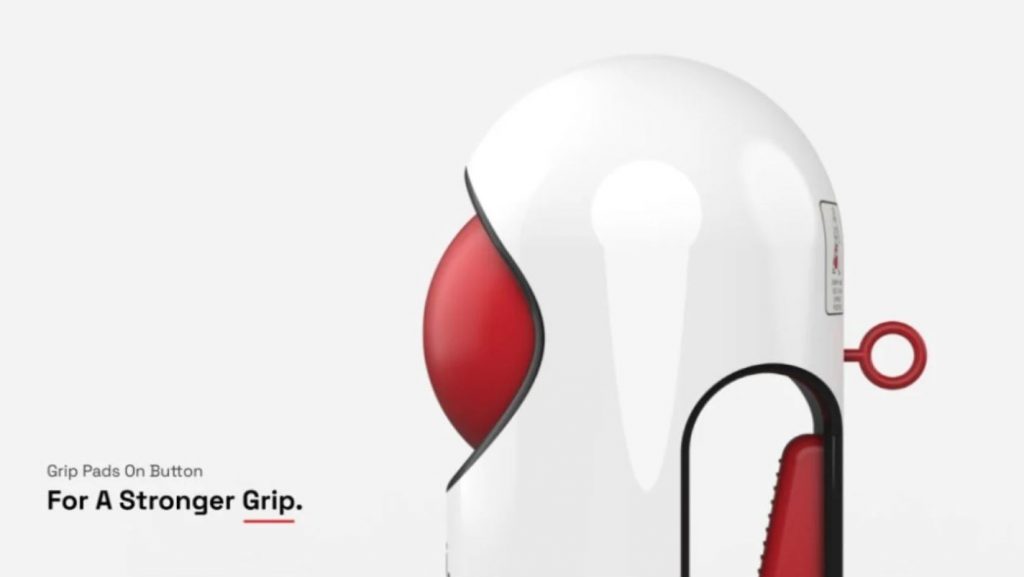 Long tube nozzles were eliminated to guarantee greater control and precision while directing the extinguisher, while ergonomic handle minimizes discomfort and wrist strain during use to ensure that users can confidently grip and control the product, even in high-stress situations.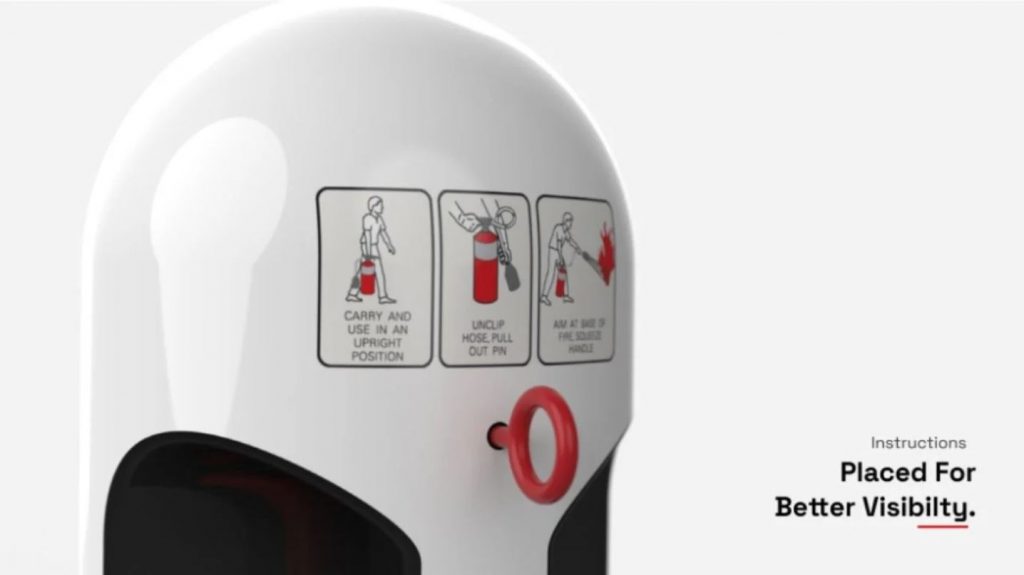 Jhamvar also incorporated a smoke detector into the design. Connected to a speaker, it alerts the user to the presence of heavy smoke, thus warning of potential fire hazard, as well as helps locate the extinguisher, enabling a swift reaction.
On top of that, the inclusion of a dedicated wall-mounted stand provides a designated and easily accessible space for the extinguisher, eliminating the need for storage that compromises accessibility. Moreover, providing detailed dimensions through Computer-Aided Design (CAD) would aid architects in smoothly incorporating the extinguisher into building plans.
Designed by Czech architect and fire survivor Přemysl Kokeš, the Hussechuck and Shield fire extinguishers completely redefine conventional fire extinguishers. The user is supposed to slip their left arm into the strap and use a trigger to release the fire retardant from the front opening hole. This solution enables the user to operate it with a single arm, using the other arm to hold something else.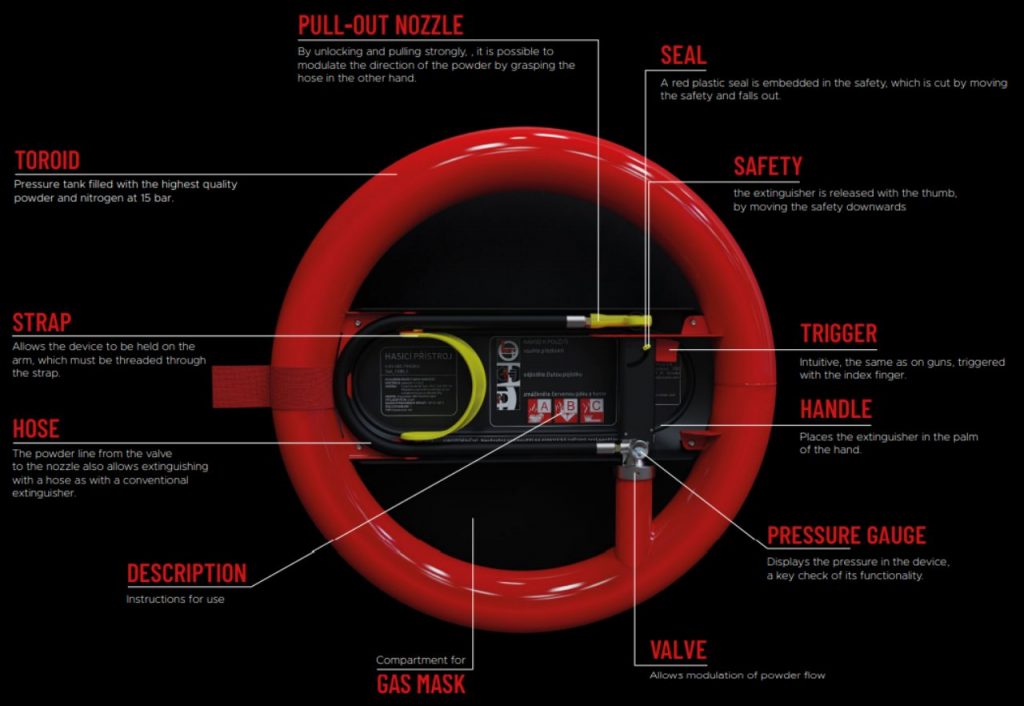 For those who need to use the device like a traditional extinguisher, it comes with a short hose.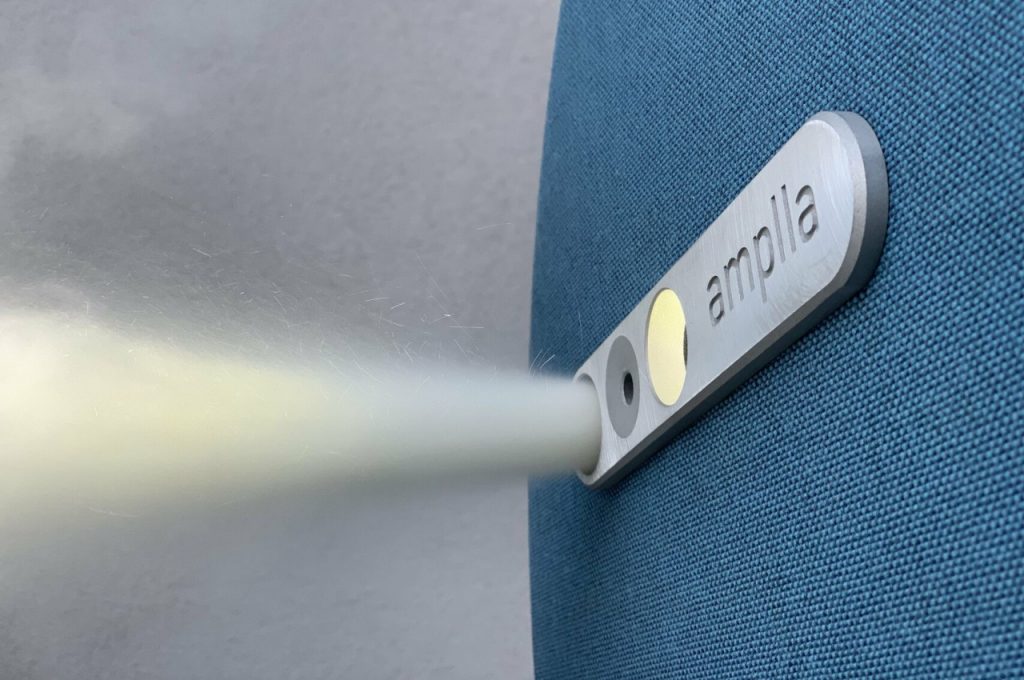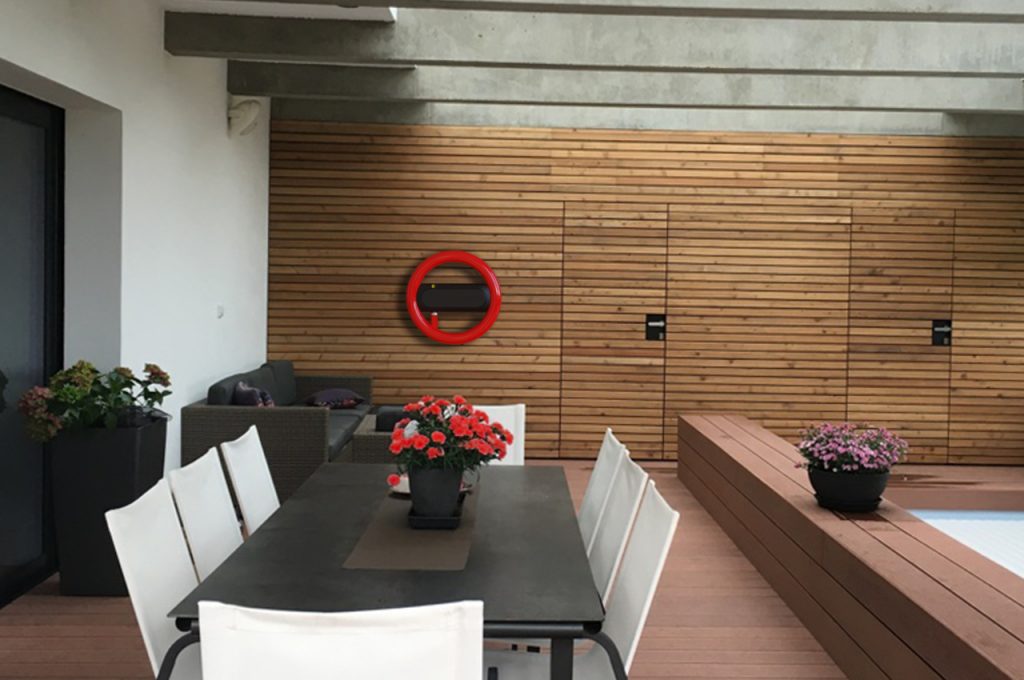 While Hussechuck is a rather basic design reminiscent of a steering wheel, the Shield and Shield Plus offer a variety of stylish covers, including some with a self-extinguishing textile surface, that turn them into decorative pieces for the interior. Visually appealing, they can be placed where everyone can see them, so they are easy to find in case of fire.