Retaining a healthy lifestyle can de challenging for people who are always on the go. But what if one could bring their gym equipment literally anywhere? Compact and lightweight, these fitness machines can be used at home, in the office, or in a hotel room.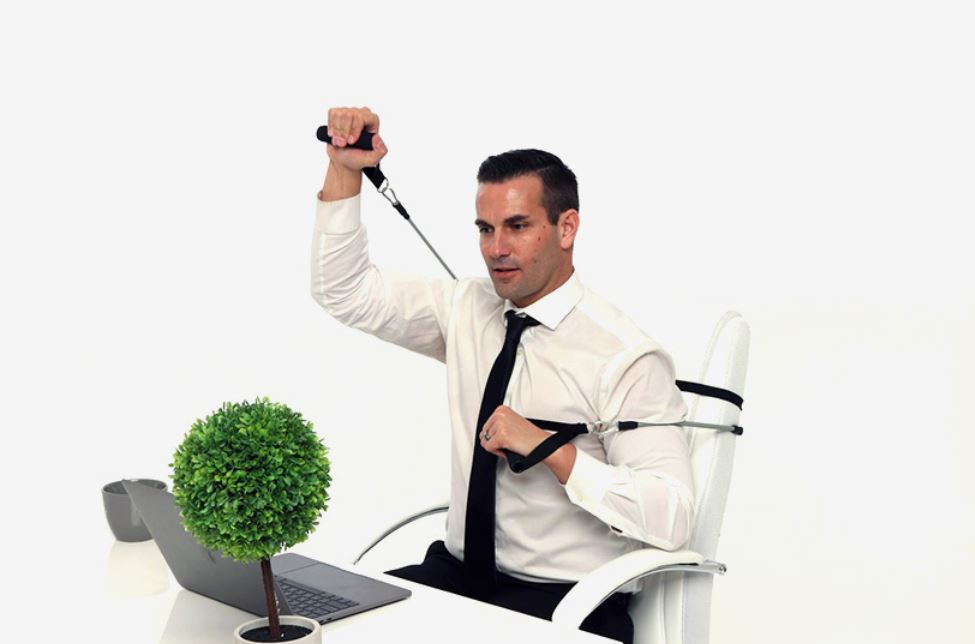 Dan Castle has collaborated with Leadoff Studio to develop Castlesflexx, a portable amulti-purpose stretching and strength tool to help a wide range of users – from professional athletes to elderly patients with chronic pain – improve both their flexibility, core strength, and mobility.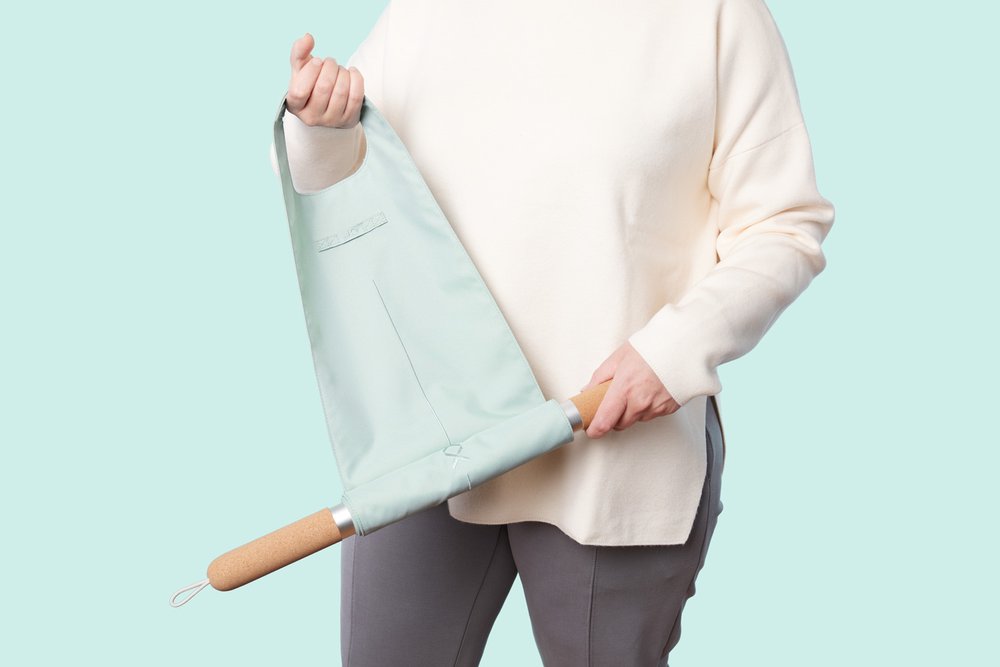 The lightweight product is crafted from sustainable materials. The ergonomic bar made from recyclable aluminum features handles of sustainably harvested natural cork on both ends. Connected to the bars is a piece of non-stretch RPET fabric made from 100% recycled plastic bottles.
The fabric can be expanded into a kind of a hammock, on which users can position their heels while either lying on their back or sitting on a chair to stretch the soft tissues of their toes, foot, calf, and hamstring. This helps fascial and nerve tissue release, in turn, improving issues related to lower back pain, herniated discs, and plantar fasciitis. A mid-bar cut-out allows the user to add a 2-pound magnetic weight whenever needed for increased resistance.
Robotics company Unitree has applied latest innovations and research into a new kind of travel-friendly exercise machine that can replace almost all gym equipment in training 90% of muscle groups anywhere you go.
Named Pump and described by the team as a Motor-Powered All-in-One Smart Pocket Gym, the compact fitness machine has the company's unique motor system at its heart. This allows the user to adjust its resistance up to 20kg, unlike typical elastic resistance bands that often offer too much resistance or no resistance at all.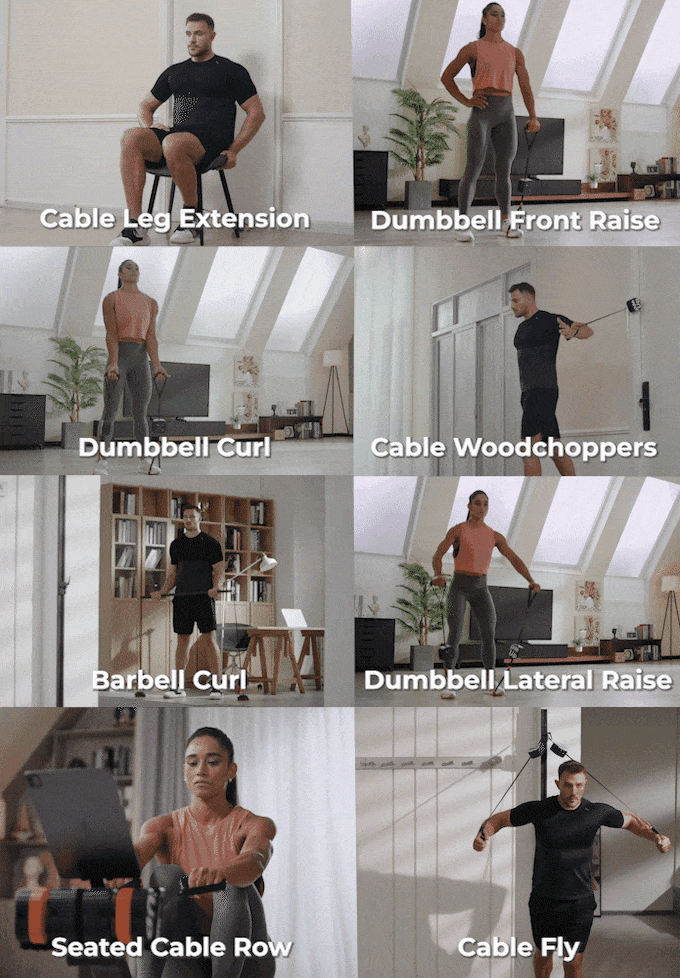 On a full charge, the Pump can last 1,000 reps, after which the machine can be recharged using a USB-C power bank. The energy generated during the workout is then converted into electricity, so the Pump can be used as a makeshift power bank itself to charge a smart phone or other devices.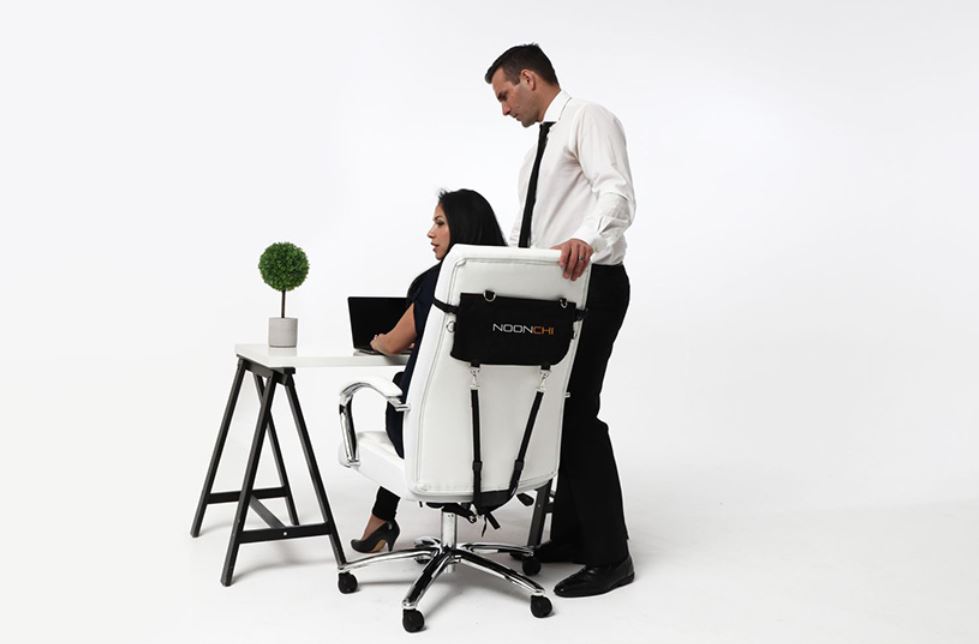 Product designer Andy Lujan has developed a portable workout system that can be attached to literally any existing  chair, be it an office chair, kitchen chair or a kid's room chair. Titled Noonchi, the patent-pending device is comprised of two sets of resistance bands that can be clipped onto a chair to provide a complete workout system for every body part and clipped off when not in use.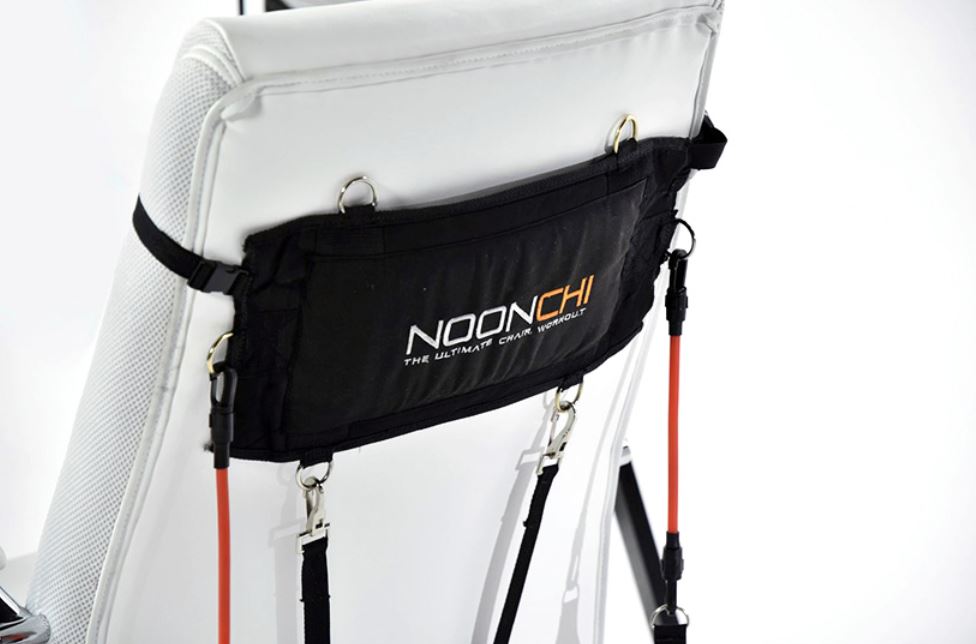 The base is height adjustable to serve different upper body muscle groups. Besides, when placed under the user's feet it can be used for leg exercises right at the desk.