The debate around artificial intelligence art went viral once again when a man won first place at an art competition in the digital category with a work he made using text-to-image AI generator Midjourney. This prompted us to explore how modern architects harness the potential of artificial intelligence tools to extend their practice beyond the physical dimensions of architecture and visualize spaces of the future.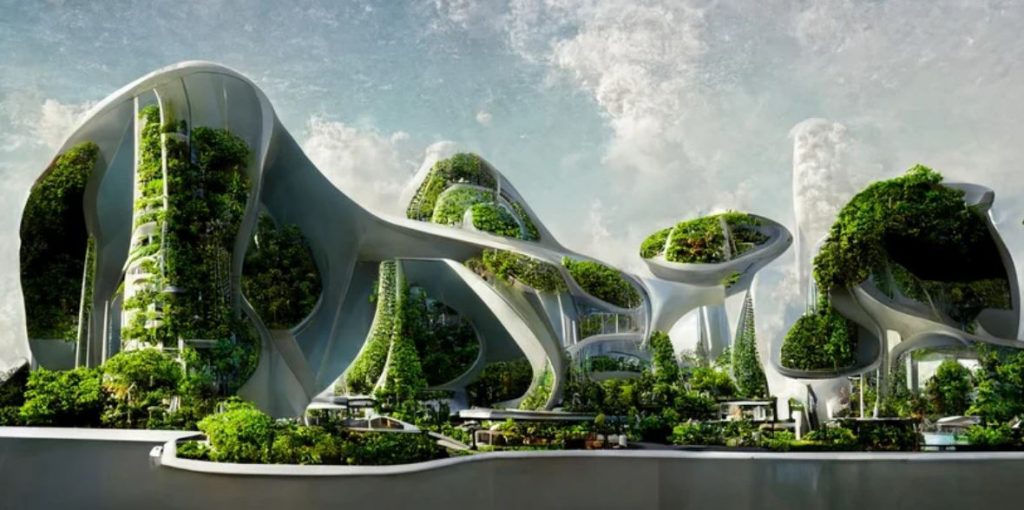 Iranian architect Mohamad Rasoul Moosapour has used the AI generator Midjourney to imagine an alternative future in which buildings are shaped by a deep biological understanding of the world.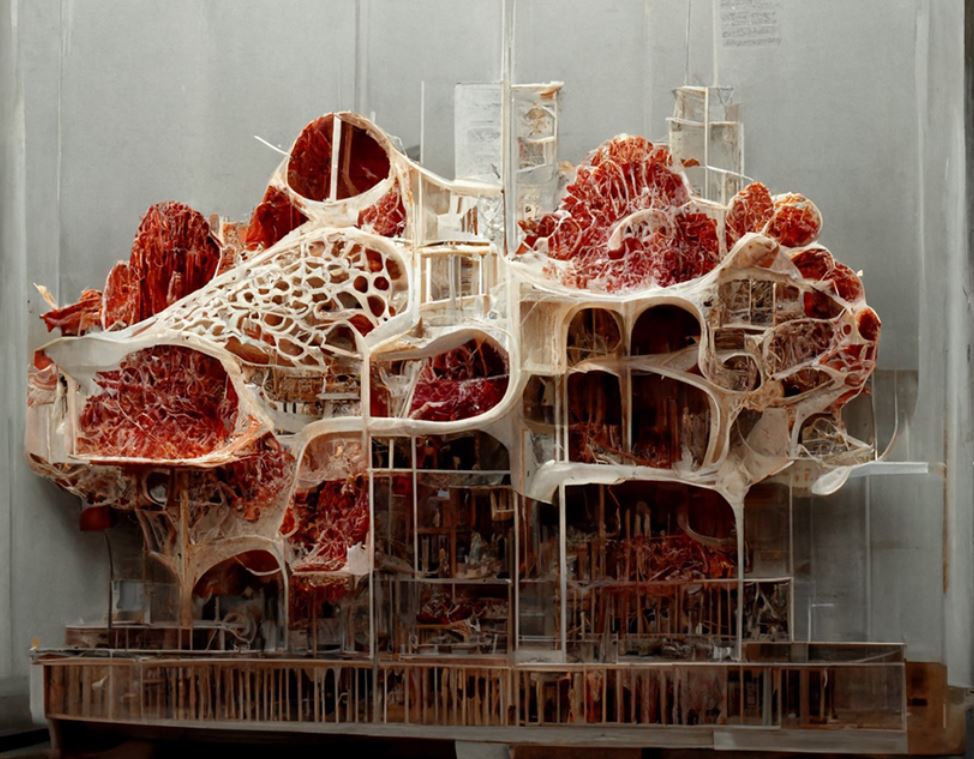 This utopian world is populated by Archi-creatures, 'semi-alive' architectural entirely embodied by the living organisms they housed within.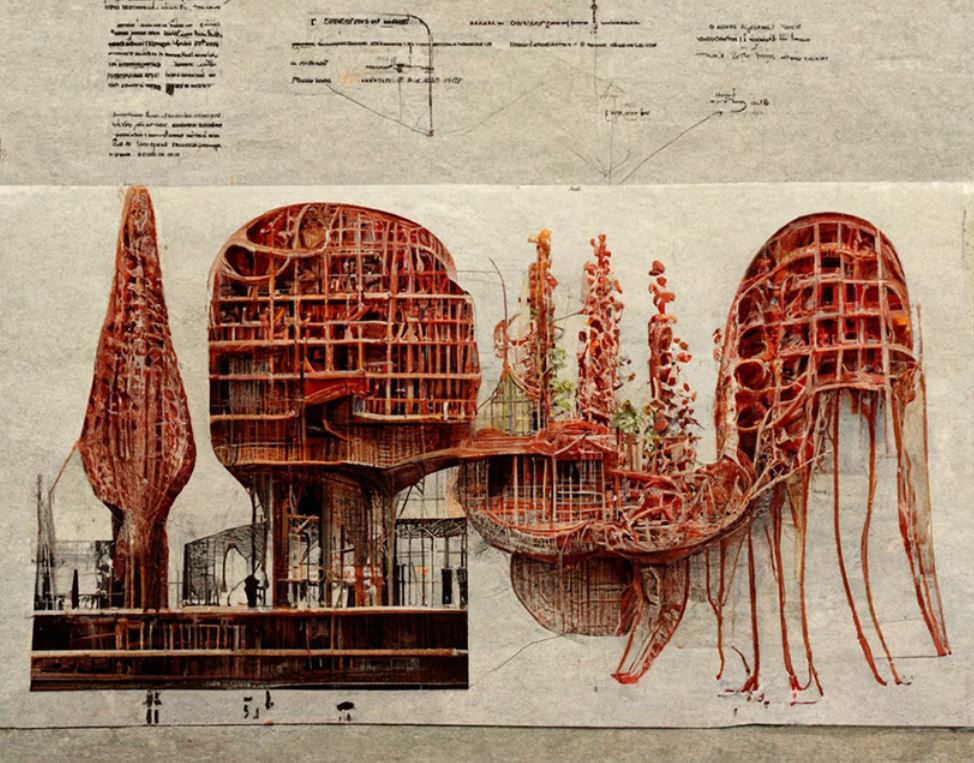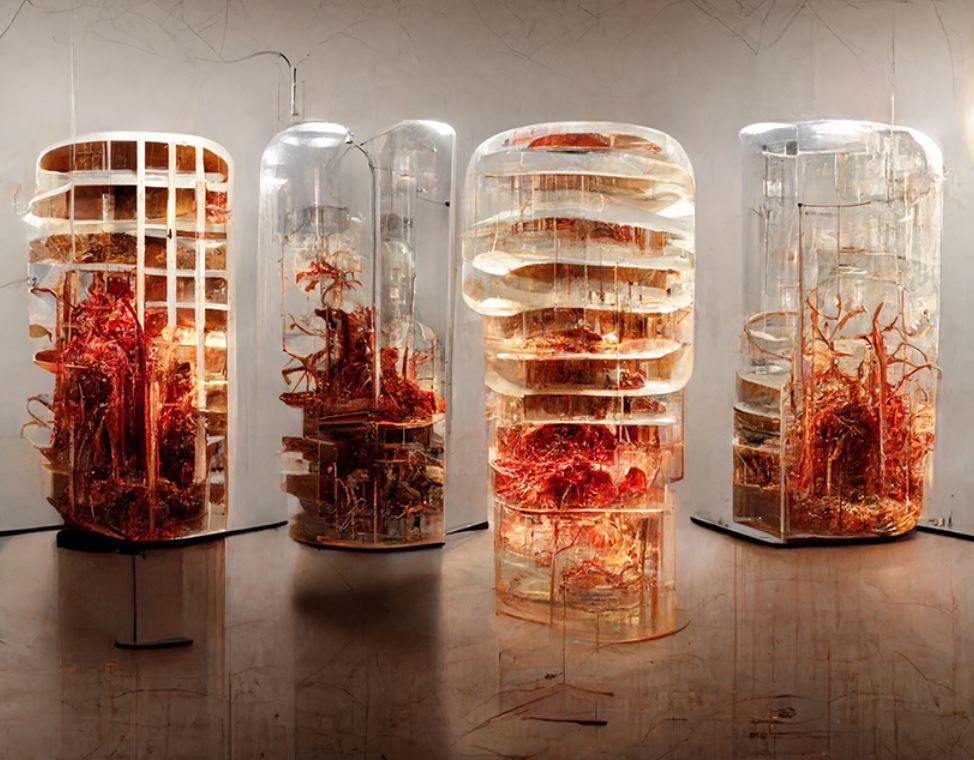 The Archi-creatures project shows how meanings and concepts of architecture can be reimagined through new collaborations, processes and tools. The series includes AI generated images of photos, drawings and models of buildings and infrastructure, that demonstrate how biological prospective transforms static, silent architecture, as we know it, into breathing creatures that co-exist with human beings.
With his new AI-generated art series Post Pharaonic Architecture, Egyptian multidisciplinary designer Hassan Ragab reimagines monumental stone-carved forms of ancient Pharaonic architecture and reconstructs it into abstract expressionist compositions.
Using Midjourney tool, the designer envisions how ancient Egyptian architecture from the past would look through the abstracted expressionism perspective of the 20th-century. The images depict imposing, isolated structures carved intricately of stone, uniting the characteristic monumental scale shared by both abstract expressionism and Pharaonic architecture.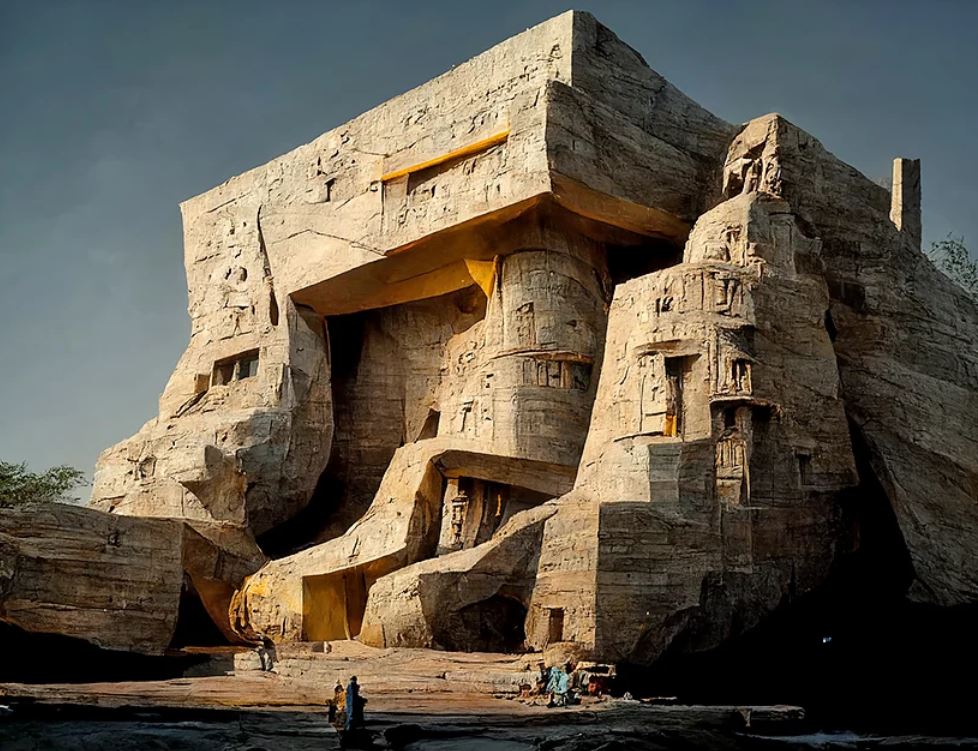 The resulting images show imposing volumes characterized by stacked, overlapping tiers, sweeping horizontal curves intersecting imposing columns, and intimate recesses and niches. Meanwhile, the unadorned textured facades of ancient pyramids are here embellished with gestural strokes of giant, fading hieroglyphs.
Concerned by the rapid global increase in urbanization, Indian computational designer and architect Manas Bhatia has utilized Midjourney to imagine how sustainable architecture in the utopian future may look like. His AI x Future Cities series envisions a sustainable utopian city with tall skyscrapers clad in algae that double as vertical gardens and biophilic air purification towers, reducing carbon emissions and minimizing the use of artificial cooling.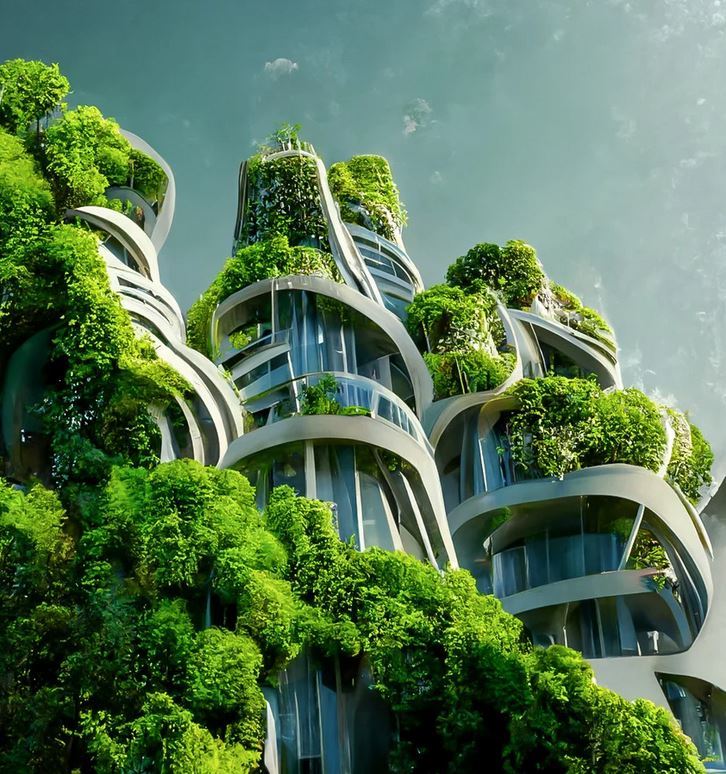 To achieve the striking visuals, Bhatia inputs a combination of descriptive key words and phrases, including: symbiotic, biomimetic, fluidic apartments made of algae and bioluminescent material that act as air purification towers in a futuristic city, HD, HQ, hyperreal, and photoreal.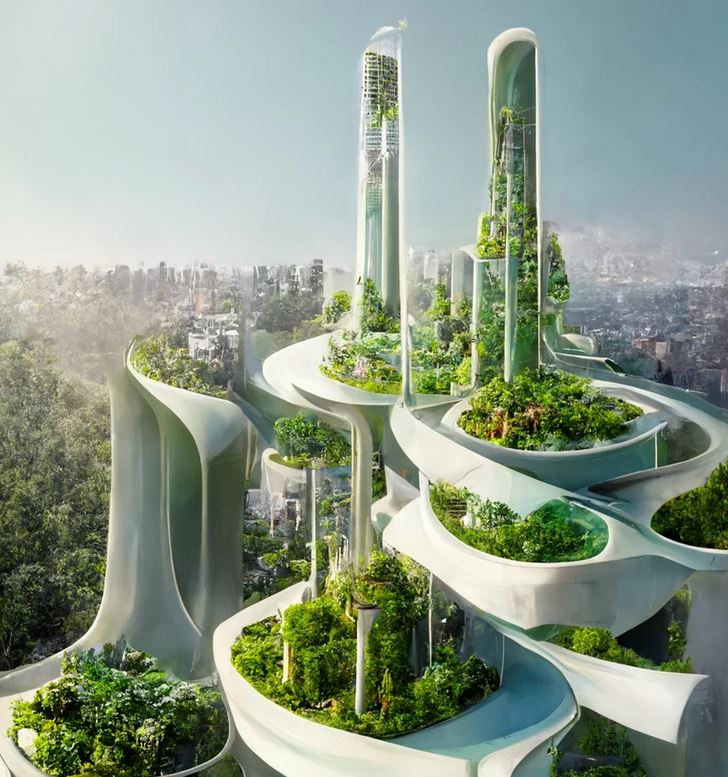 'It is evident that AI will improve and produce detailed architectural drawings as it develops. This would significantly increase the effectiveness of the architectural design process and allow architects to explore novel design ideas without taking too much time to develop their vision', comments Bhatia.