Disposable razors are made of plastic and contribute heavily to the most critical environmental issues – plastic pollution. According to report Award Catalogue 2020 of BEYOND PLASTIC, about 5,000 billion single-use razors are used per year globally. Product designers are constantly looking for brand new versions of these everyday objects that can help reduce the burden on the environment and stand up to the main principles of good design – comfort, sustainability, beauty and value.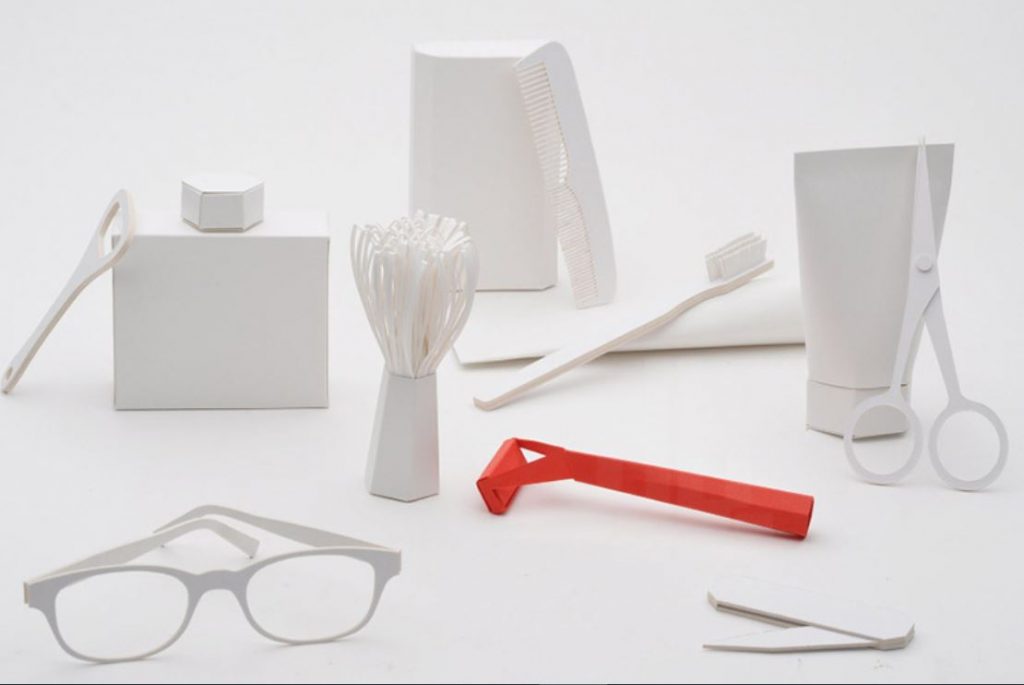 For his conceptual Silk Razor, China-based Guoyin Li has drawn inspiration from the graceful flow of silk. The design comprises a free-flowing asymmetrical form featuring a razor that is completely integrated. This makes it stand out among traditional razor designs that generally consist of numerous parts and are complicated.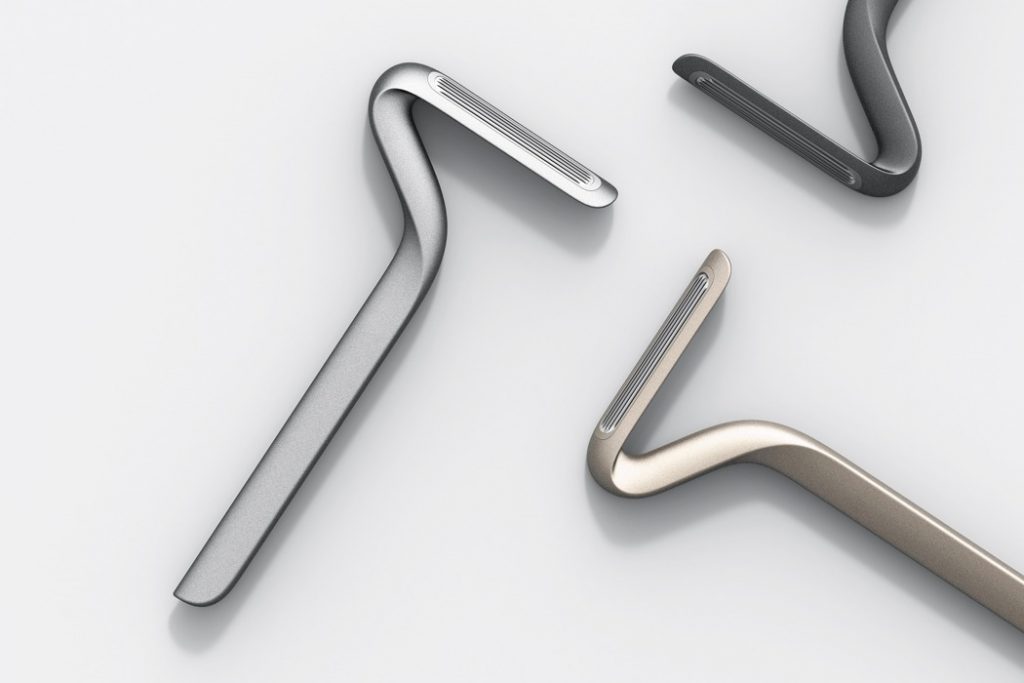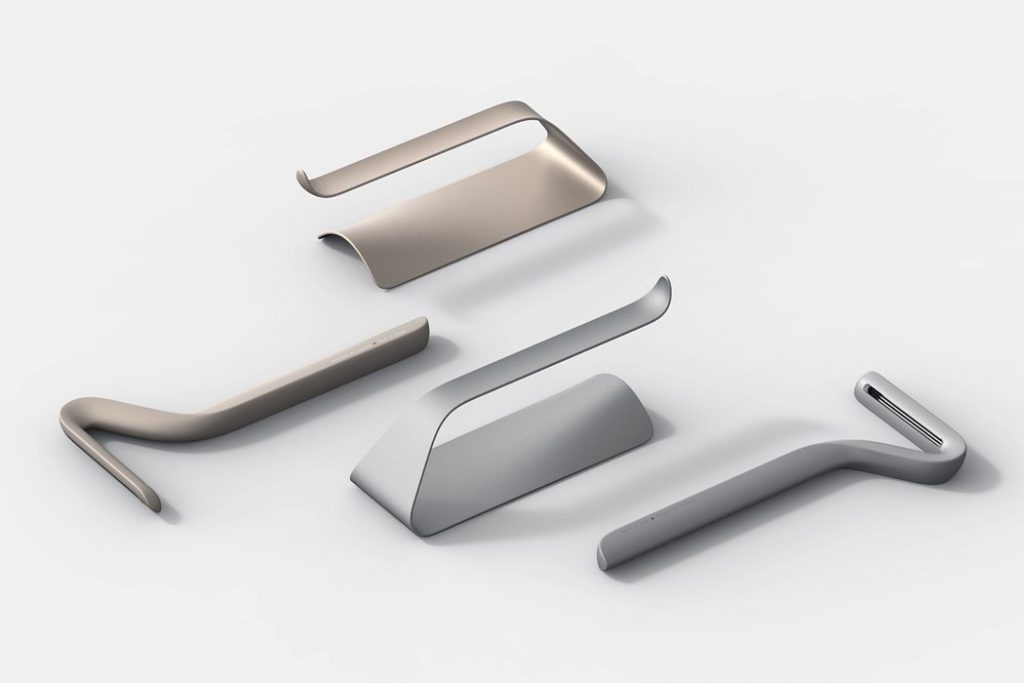 The object is finished off with a sculptural base developed to gracefully hold it above the surface for drying between uses, which ensures a hygienic experience every time it is used.
RZR founders Marco Vermeer and Remco Smit approached Dutch industrial designer Patrick Schuur of Form Design Lab with a task to design an innovative wet shaving system that would be as comfortable and safe as modern razors but have the style and substance of an old-fashioned razor, helping today;s men return to the traditional male shaving ritual.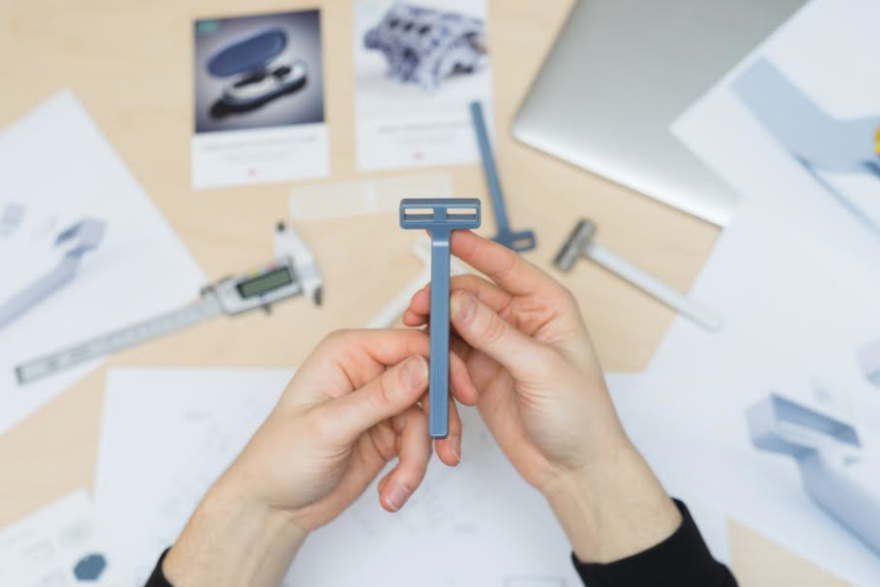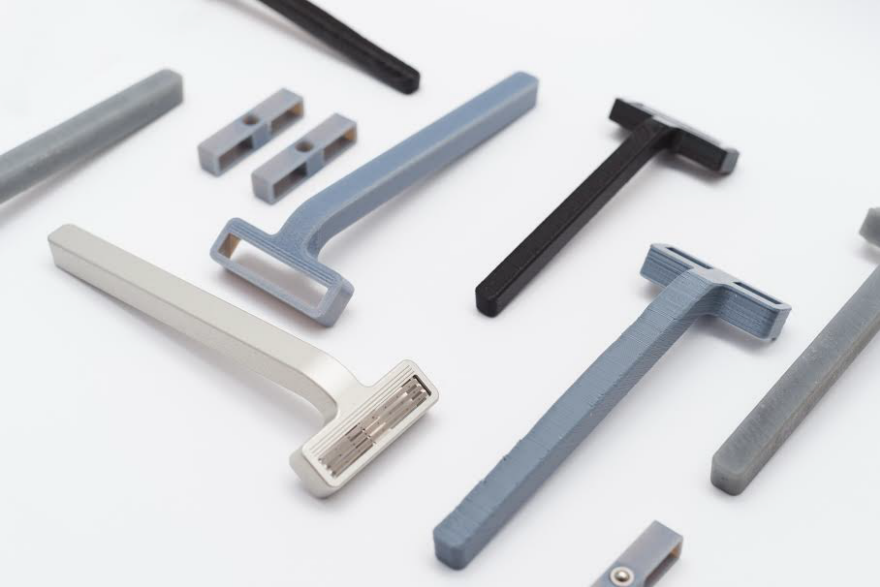 The eventual design is in fact an original safety razor design in a modern package.After three years of prototyping, user testing and design tweaks, a sturdy and minimal titanium razor system has been developed. The design is free of moving parts that are commonly found in today's disposable razors and is ready to go in production.
Oquari is a biodegradable razor that comes with interchangeable heads and resembles the classic disposable razor in many ways. However, instead of plastic, the team behind the product – Mexican designers Karla Valencia, Guillermo Miranda, and Erik Rodríguez – has opted for PBS Bionelle, a biodegradable polymer that decomposes into water and carbon dioxide in aquatic environments.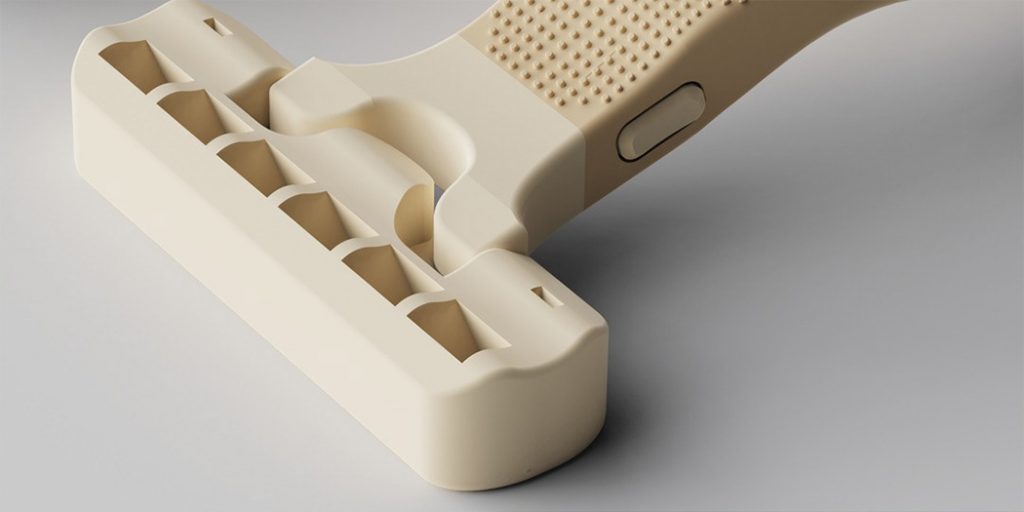 While traditional razors feature both plastic and stainless steel elements that cannot be easily separated and thereby are impossible to be recycled, the Oquari design enables the separation of metal and PBS elements, which makes it simultaneously a sustainable and affordable product.

The reusable handle spreads awareness about the plastic waste problem, but it also helps reduce material production and manufacturing costs. Likewise, waste decreases and benefits other industries by recycling discarded blades. In addition, the constant consumption of blades ensures fixed income to the production company – just like with the conventional razor.
Going even further, KAI Group, a Japanese knife manufacturer, has recently announced the launch of the world's first paper razor. The new Kami-kamisori razor uses paper throughout the body and metal for the blade, reducing the use of plastic by 98% compared to conventional razors.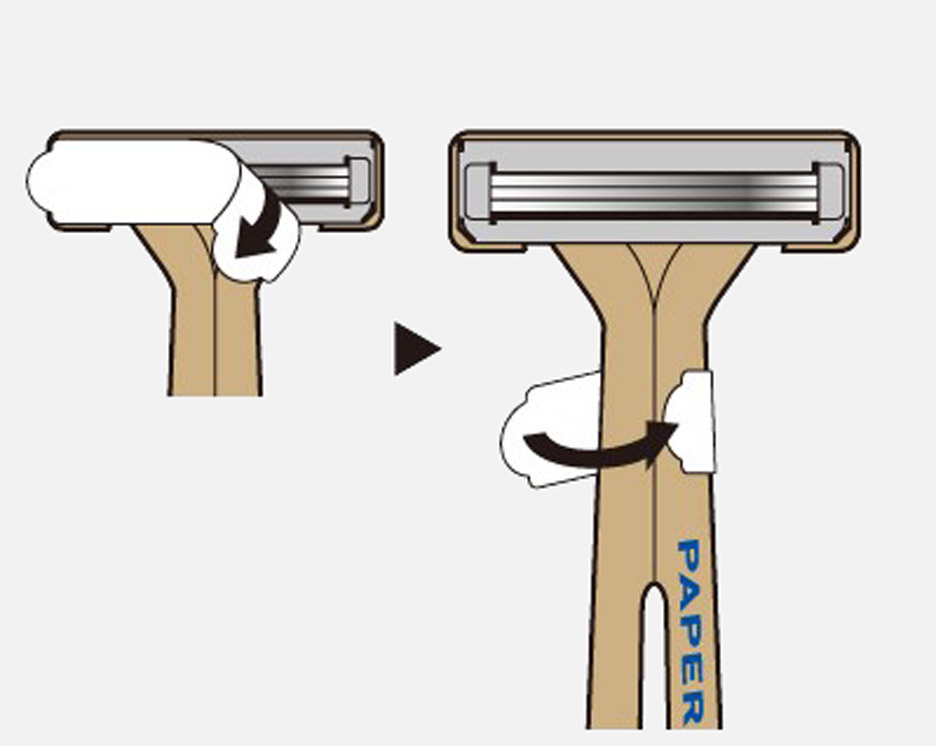 The company has chosen the way already used by the manufacturers of single use cutlery. The team suggested that since water resistant characteristics allows paper to be used for durable spoons, it will make it possible to utilize razors made of paper even if wet or under hot water.
According to the manufacturer, the new design is just as sharp and convenient to use as the conventional plastic razor. The product comes flat-packed and weighs a total of 4 grams, making it ideal for traveling and easy to use. It folds like origami to take the shape of a razor. The blade comes with a protective sticker, which you remove and wrap around the handle to secure it before use.
Header image: Paper Cut Razor by Nadeem Haidary Crafts