Bottle opener is probably not the kind of a thing you would think needs redesigning. However, product designers find ingenuous ways to modernize the traditional design, improve its aesthetics, and increase functionality and user experience. We have collected a few modern takes on an old design devised to make opening your favorite beverage as fun and convenient as possible.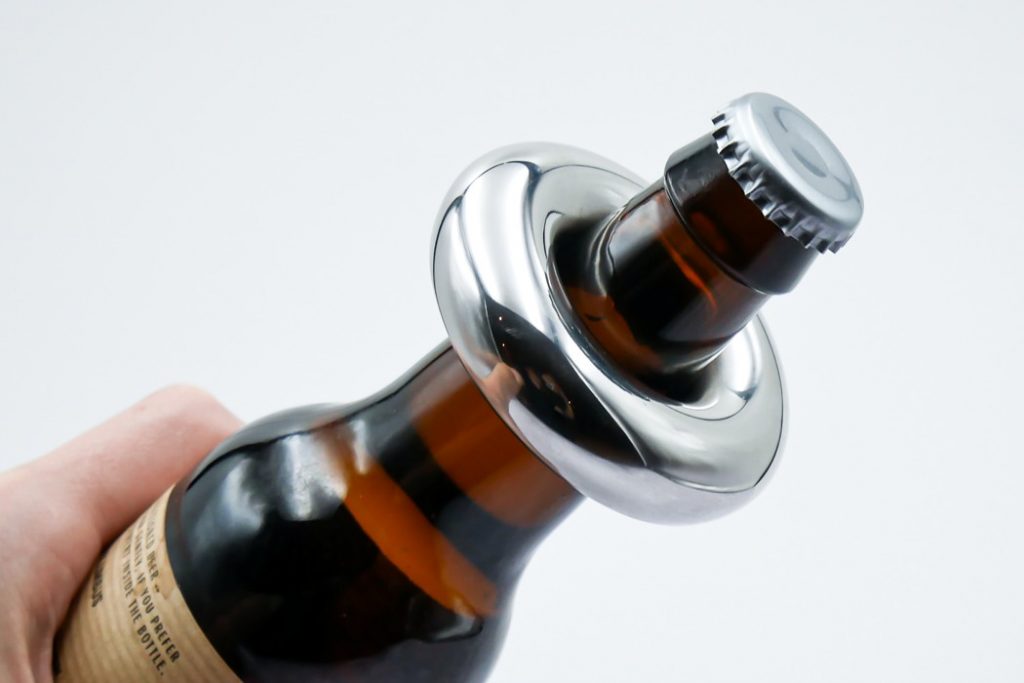 The GrOpener is a beer bottle and can pull-tab opener, developed by US-based designer Mark Manger specifically for single-handed use.
The tool makes it incredibly easy for both abled as well as disabled people to open a beverage with just a single hand, without bending the cap, or have it flying off in a random direction once it pops open. The GrOpener (fusion of the two words "grab" and "opener") is designed to sit comfortably on a bottle top and pop it open with an unbelievably easy trigger action.
The design makes sure the cap is not bent or warped in the opening process, while a magnetic piece strategically placed parallel to the opener's hook centers the hook automatically and catches the cap as soon as it dislodges from the bottle neck.
The tool is made from anodized aluminum and is available in four versions, including a scratch-resistant and a limited edition keychain version that comes without a magnet to it, to protect magnetic strips on credit cards and transit cards.
The BarWise Cap Collecting Bottle Opener by Joseph Joseph, a brand of design-minded kitchen and bathroom products founded by brother Antony and Richard Joseph, is also devised not to let the metal cap fly off once the bottle is opened.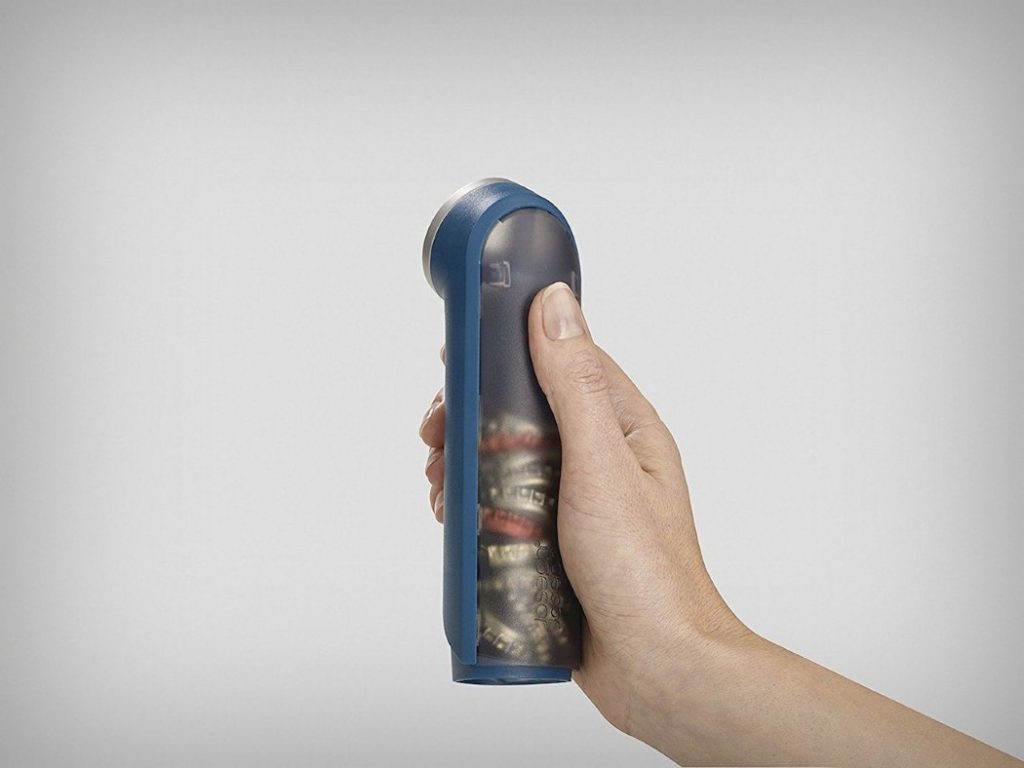 Instead, it slides conveniently into the hollow handle of the BarWise, making the whole process look more classy than the conventional fumbling with an opener. The handle can hold up to 15 caps, and comes with a translucent window that will tell you when you need to dispose of them. To do that, the user should just open the reverse end of the opener and conveniently empty the caps into a waste bin.
Designed as an art object instead of a utilitarian tool, Halo bottle opener by London-based studio Typica boasts a slick torus-shaped design that can be carefully balanced around a bottle's neck when not in use, to create an intriguing and playful sculptural display. It can create a nice gesture when offering a beverage to a friend or can be beautifully displayed on a craft beer collection at a home bar.
The piece's circular shape allows it to be used in any direction. Thanks to its perfect toroid structure, it can be held at any orientation and open a bottle cap in a swift upwards or downwards motion. The design features two strong continuous lips, formed from stainless steel during the forging process. Its hollow base is perfectly calibrated to slip into the gap between the bottle-cap and the rim, to pop the bottle open.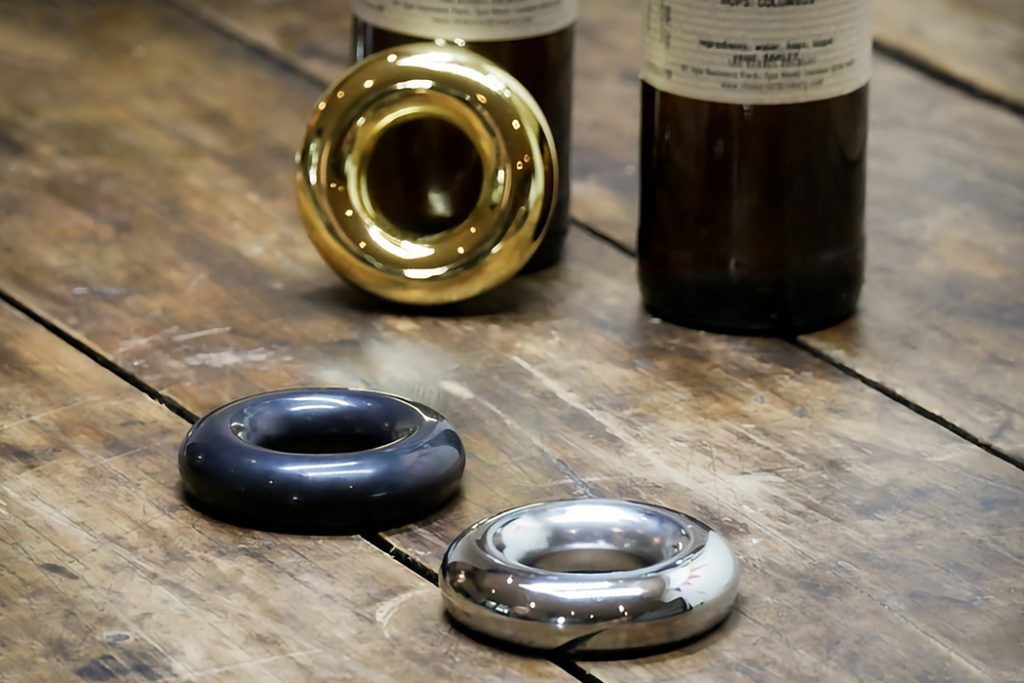 The Halo is available in three mirror-like finishes, including PVD Gold, Black Oxide, and Polished Steel. Each piece undergoes nine different manufacturing stages including hand polishing.
Unlike the smart openers mentioned above, Loop by London-based designer Oscar Diaz is a pared down design simplified to the essential. Manufactured in cast stainless steel, Loop is made to last a long time and wear nicely. The use of a single rhomboid section define the object and reduce the visibility of the mould line necessary for the casting process.