What comes to your mind when you think of camping? Sleeping under a blanket of stars and waking up to breathe in nothing but the freshest air. But to enjoy your outing to the full, you have to face the challenging task of pitching a tent. Luckily, camping has evolved over the years to reflect the demands of modern campers and incorporate the latest technologies. We have selected a number of up-to-day tents that would serve as a versatile shelter whenever you wish to wander through a labyrinth of wildlife.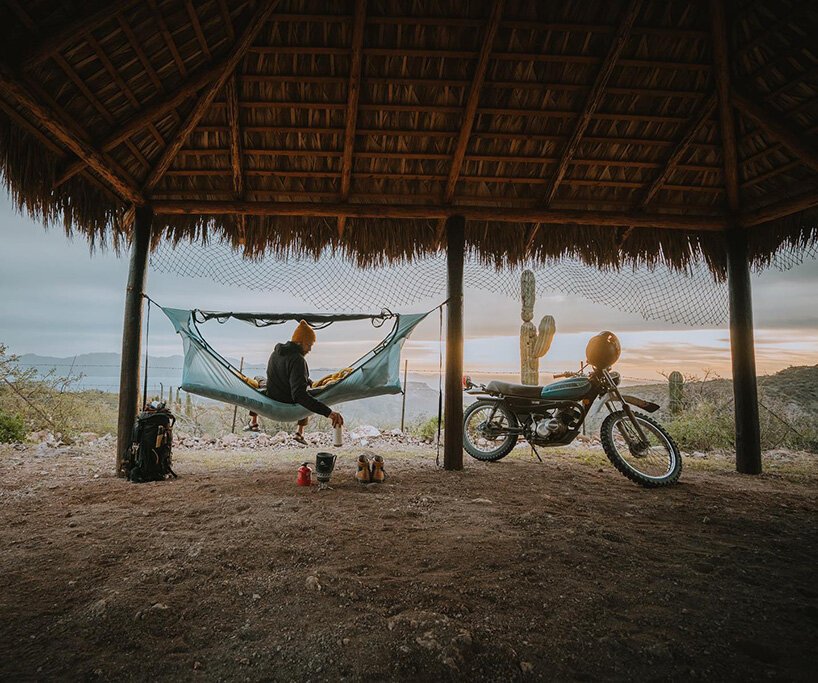 Developed by the Biarritz-based startup EXOD, the inflatable eco tent named ARK comes together through inflation, tension and compression. It can be assembled on the ground like a conventional tent or raised above the ground, like a hammock.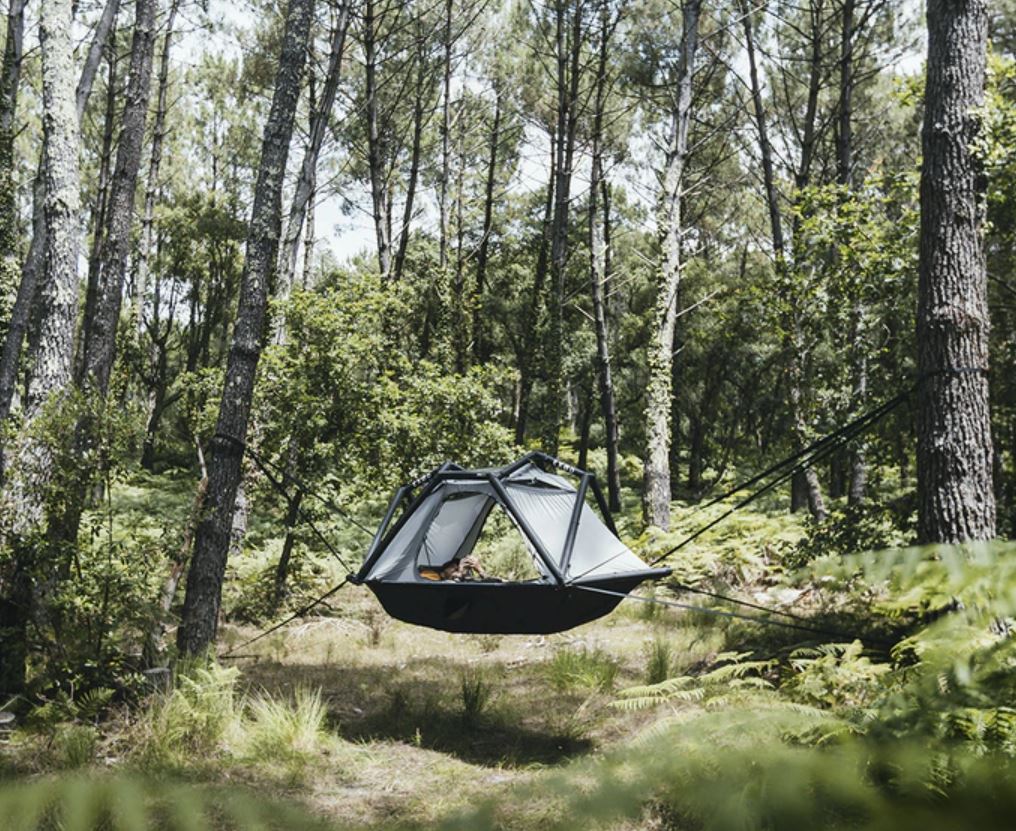 The tent features an inflatable exoskeleton, which takes 30 seconds to 3 minutes to be inflated using a standard air pump, and a single wall made of waterproof-breathable custom fabric, inspired by kite surfing technologies. The choice of materials makes ARK the perfect choice for any type of extreme weather and terrain condition; it also boasts stability and versatility.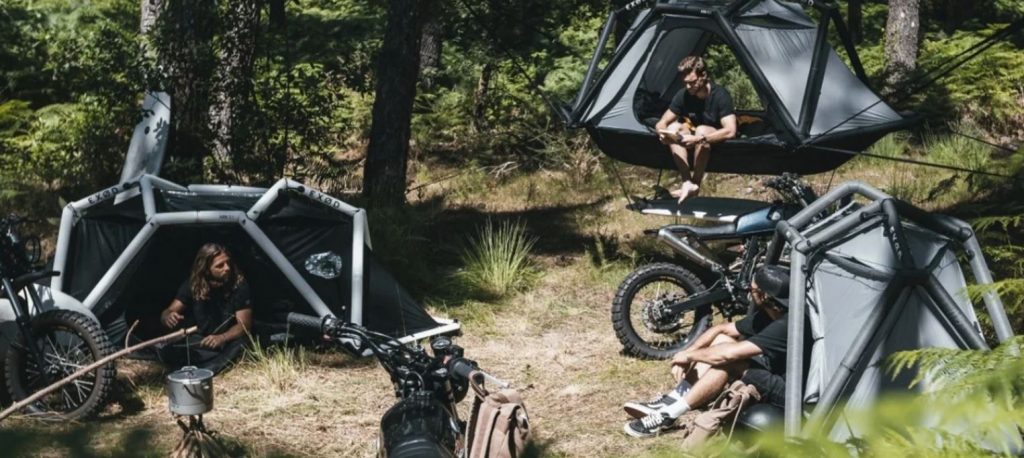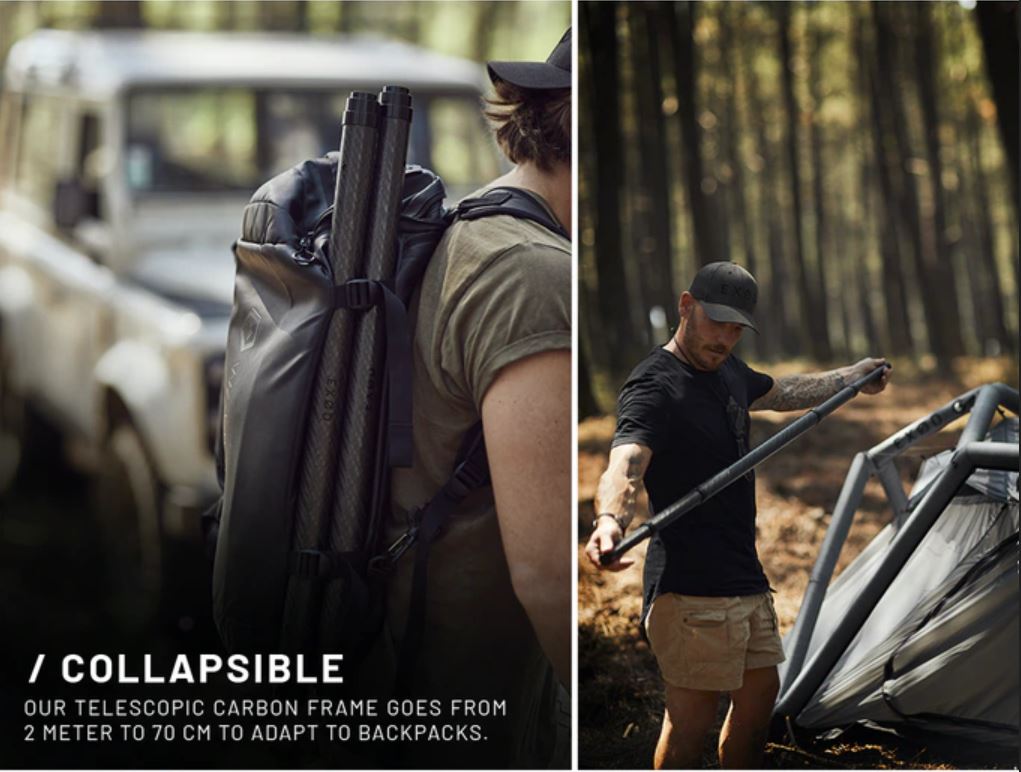 The tent comes with a carbon frame system that was originally designed for military emergency stretchers It fits easily into the tent hem. An innovative multi-anchor points solution that allows to hang the structure as a hammock, but without the curve. It can be suspended between two stable elements (e.g. two trees or rocks), or from a single point (e.g. a brand or under a bridge).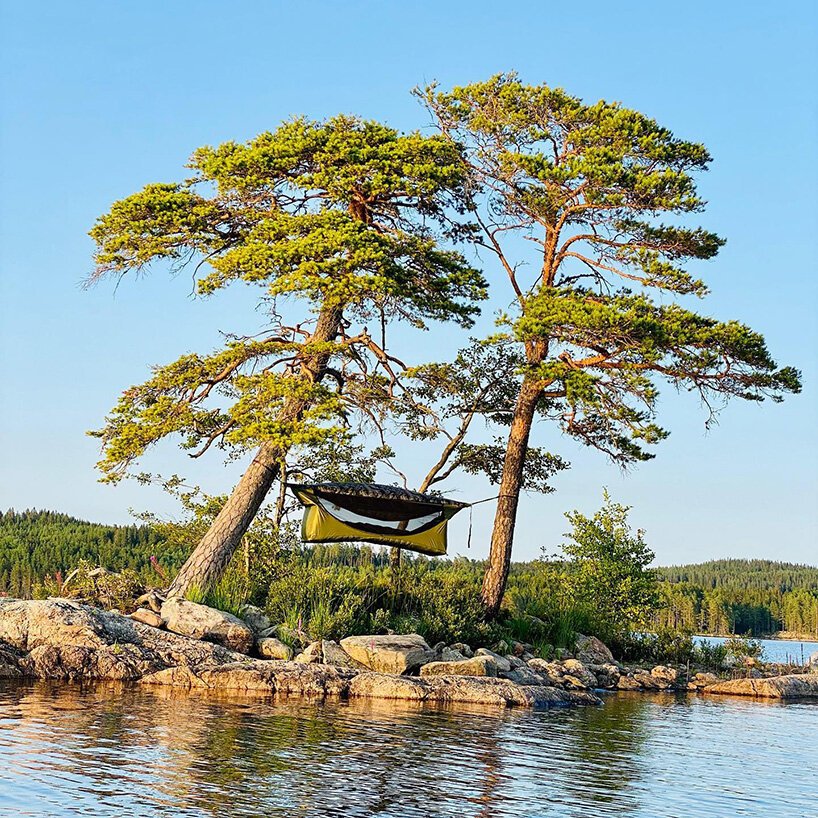 Utah-based Haven Tents also offers an ergonomic hanging solution that combines a hammock and a tent. The tent features the shell with the detachable rainfly and mosquito netting, two lightweight poles, straps, guy lines, and a meticulously designed insulated air mattress.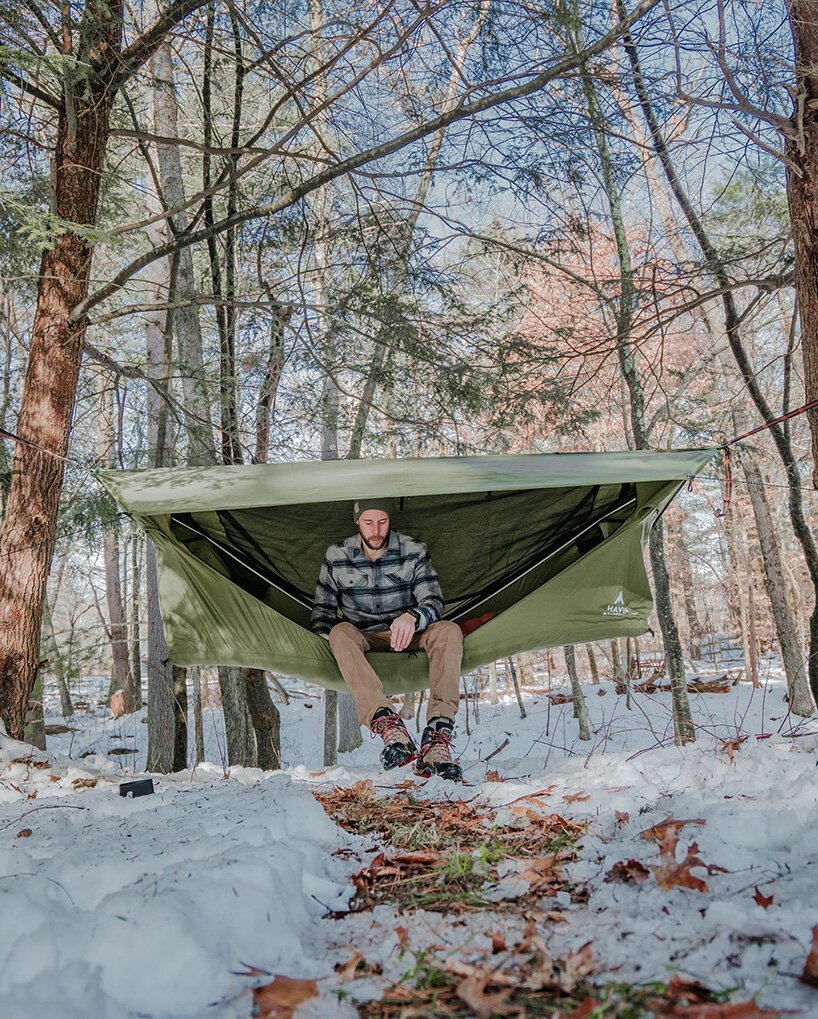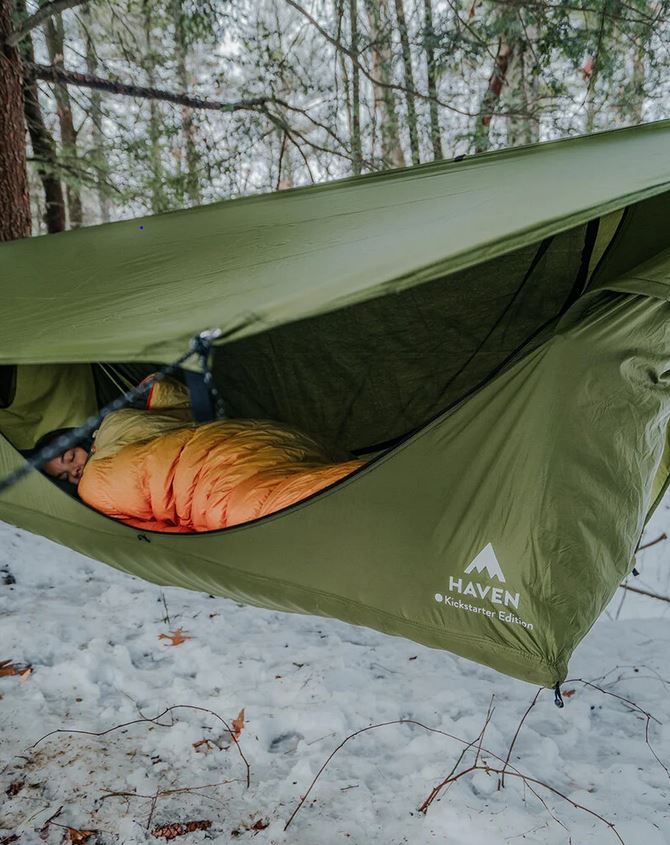 The suspension arcs keep the sidewalls low while supporting the flat sleeping platform, just like a suspension bridge. The internal spreader bars keep the interior space open, while the structural ridgeline means that users can lay flat regarding of tree spacing. In case there are no trees around, the tent can be hung using a pair of trekking poles.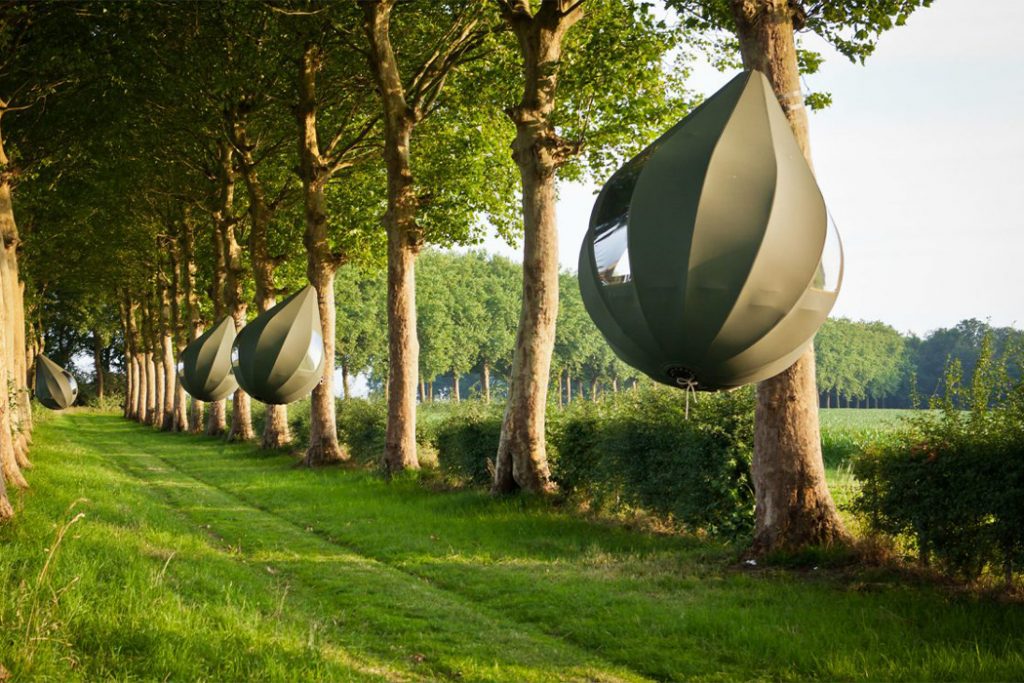 Do not feel like pitching a tent? Consider 'Tranendreef' tree tents installed in the Borgloon forest in Belgium by the Dutch artist Dre Wapenaar as part of a public art project called Pit. These avocado-shaped structures are suspended above the ground in the landscape, next to the lane heading to the castle of Hex, and basically hang on the trees like fruit.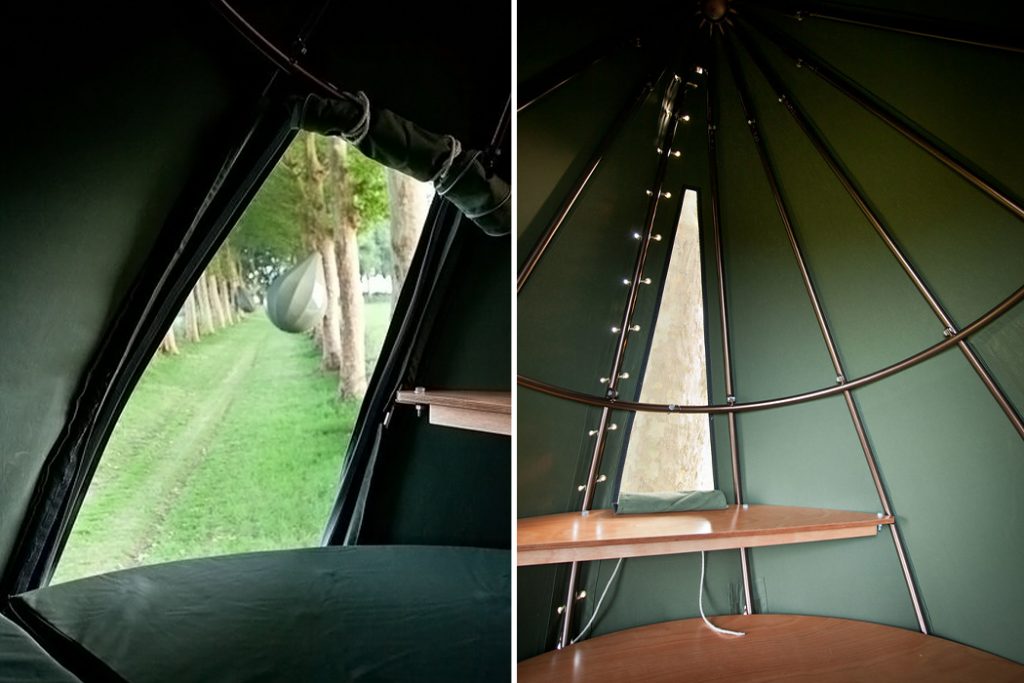 These low-impact and sustainable tents are accessible by a ladder and can accommodate two adults and two small children. The designer has also created 'field furniture' – seating, washing, toilet, and BBQ units to complete the camping site with the tents.