In our car-dominated society, bicycles is an eco-friendly alternative to fossil fuel consuming and air pollution causing means of transportation. Worldwide, bicycles outnumber automobiles almost two to one, and the amount of cycling enthusiasts continues to grow. For those in love with this sustainable transport, we have prepared a selection of various wall-mounted bike racks – from minimal to whimsical – that will not only help store an 'iron horse' in a compact inner-city apartment but truly showcase it as a piece of art.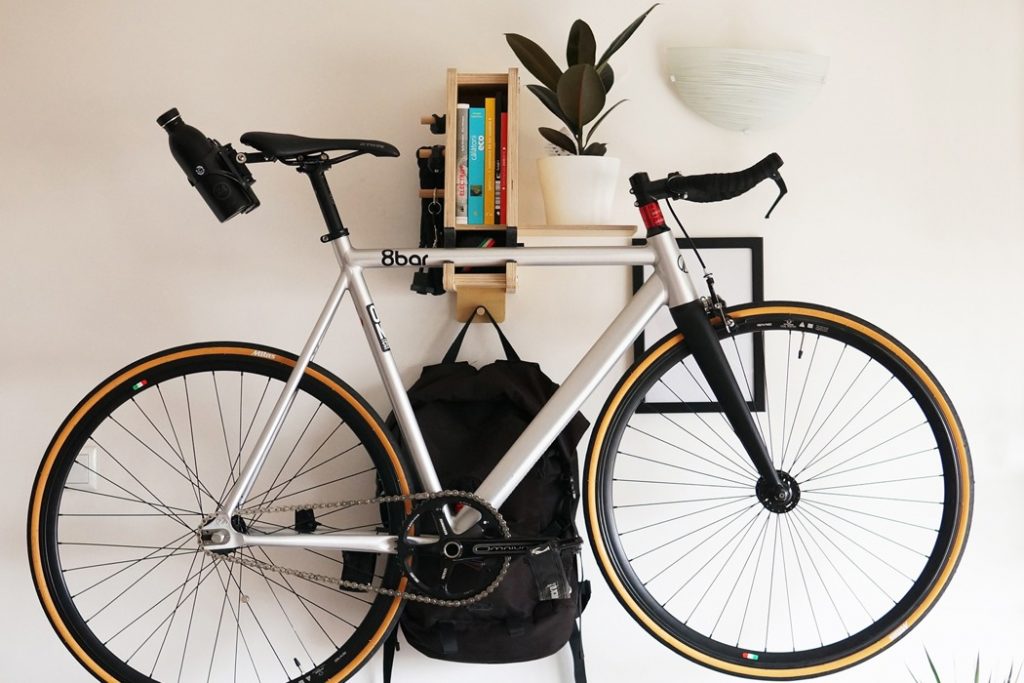 As its name suggest, the ingenuous Bicycle Taxidermy bicycle wall rack by Iron Roots Designs is designed to look like an abstraction of a wall-mounted animal trophy. Hand-crafted using Evergreen wood, a leather bicycle seat, and bullhorn style road handlebars, the wall mount resembles the head of the long-haired Scottish Highland cattle.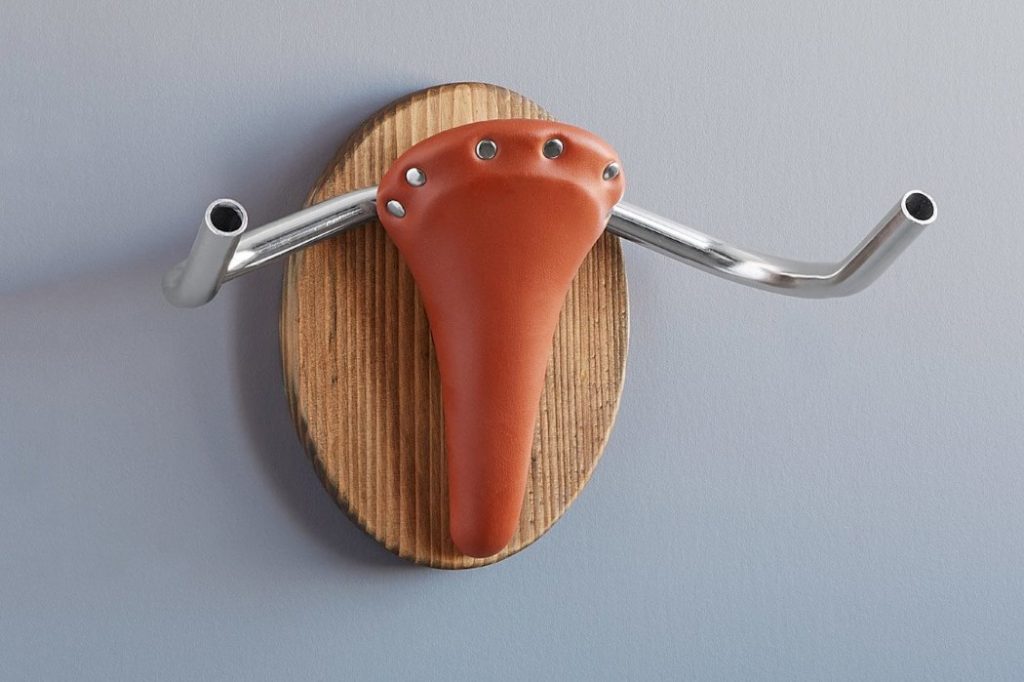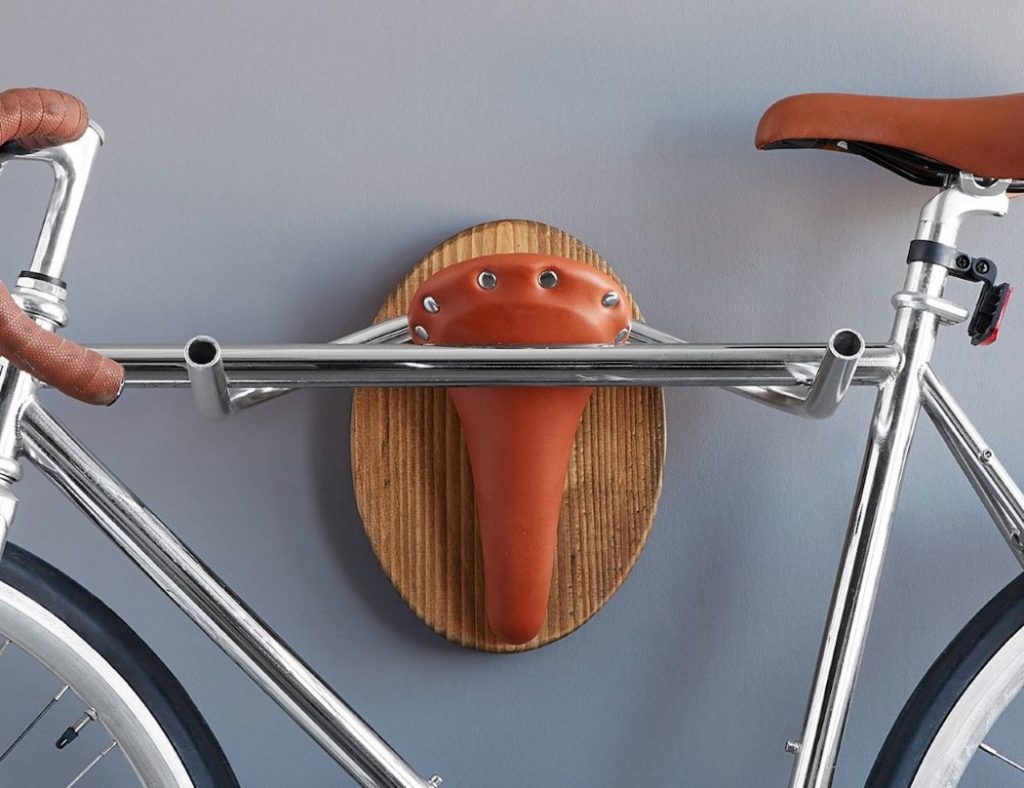 This piece of wall art is not only aesthetically pleasing but also serves as a functional bike rack. Equipped to hold any standard-sized bicycle (weighing up to 65lbs), it suspends itself using 3.5″ screws to bring unquestionable stability no matter what wall material you hang it on.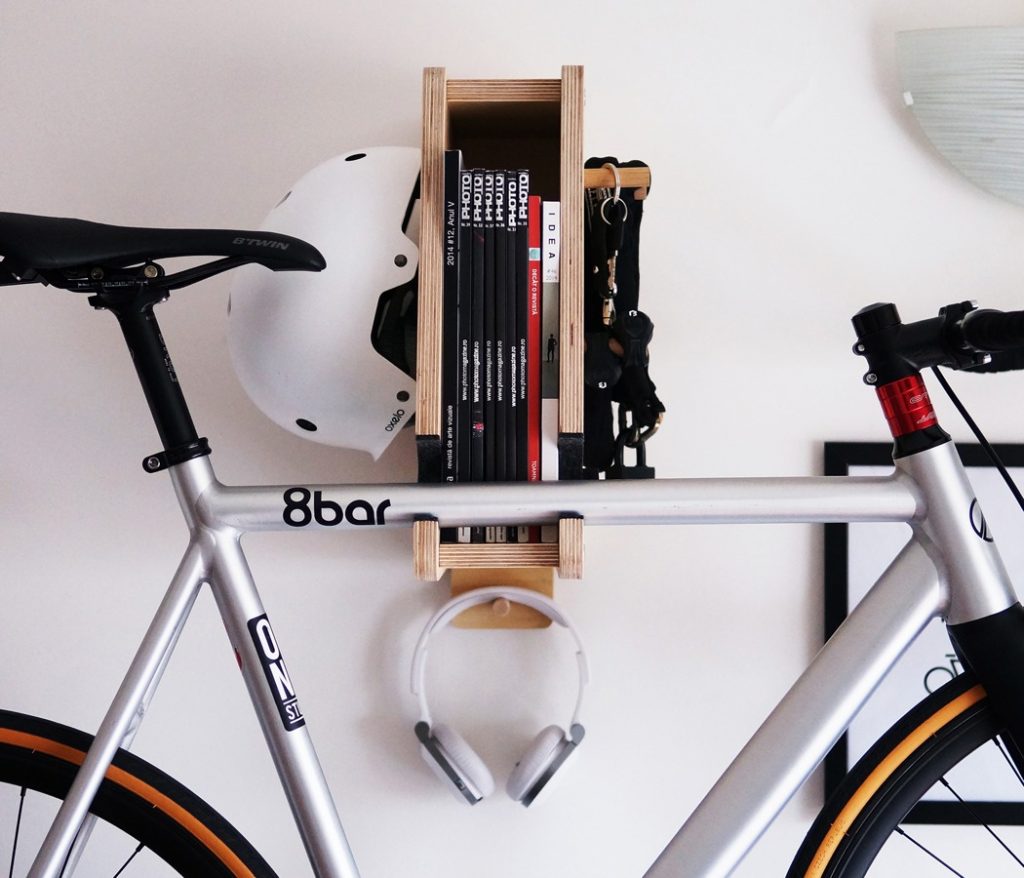 Self-taught designer and founder of OONA Studio Adrian Bogdan has devised a more practical way of integrating a bulky and awkwardly shaped bicycle in the interior. His Nordic inspired Berlin Bicycle rack features a storage system for various household possessions, like books and magazines, bicycle accessories and other paraphernalia.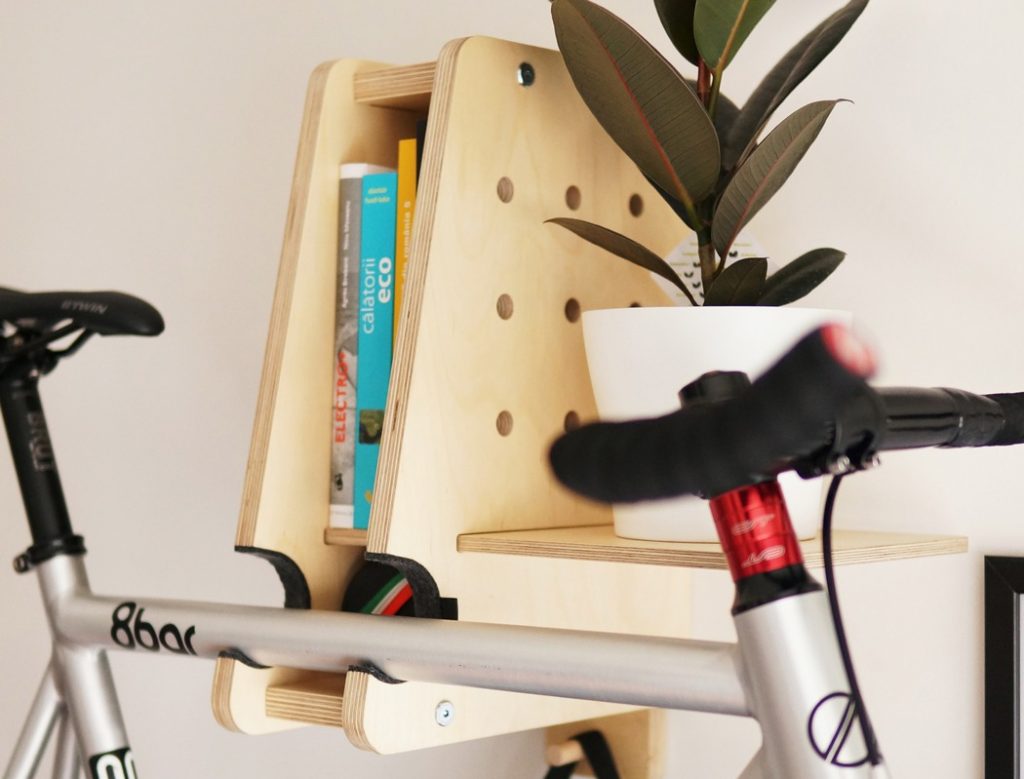 The piece is crafted from Birch wood and hand-finished, its minimal and contemporary aesthetics making it a welcome addition to a wide variety of interior décors. The Berlin Bicycle Rack is a winner of the A' Design Award for the year 2018.
Another aesthetically pleasing bicycle display is a minimal wall mount by Alexander Yoo. The design consists of organically shaped bent wood brackets and a metal base, its sleek appearance seamlessly working with any interior set up.
Keeping your bicycle visually clean, the rack looks more like a trophy stand rather than utilitarian hardware.
Commissioned to renovate a Barcelona apartment for a cycling and sports enthusiast, local studio Colombo and Serboli Architecture (CaSA) has made a wall-mounted bike rack a centerpiece of the large partition-free living space.
Position by the entrance to the apartment, the rack is composed of three vertical black metal poles, forming a bespoke system for the owner to showcase his bicycles on. Behind the poles, large grey wall tiles protect the area from scuff marks and dirt from the bikes. These tiles continue into other areas of the house, extending the same masculine yet sophisticated aesthetics throughout the home.