As diverse as they are beautiful, leaves from all species of trees have long inspired creative minds. Creating this intricate leaf art by applying ages-old handcraft techniques to this organic canvas, artists seek to encourage the viewer to take a closer look into leaves and not just pass them by.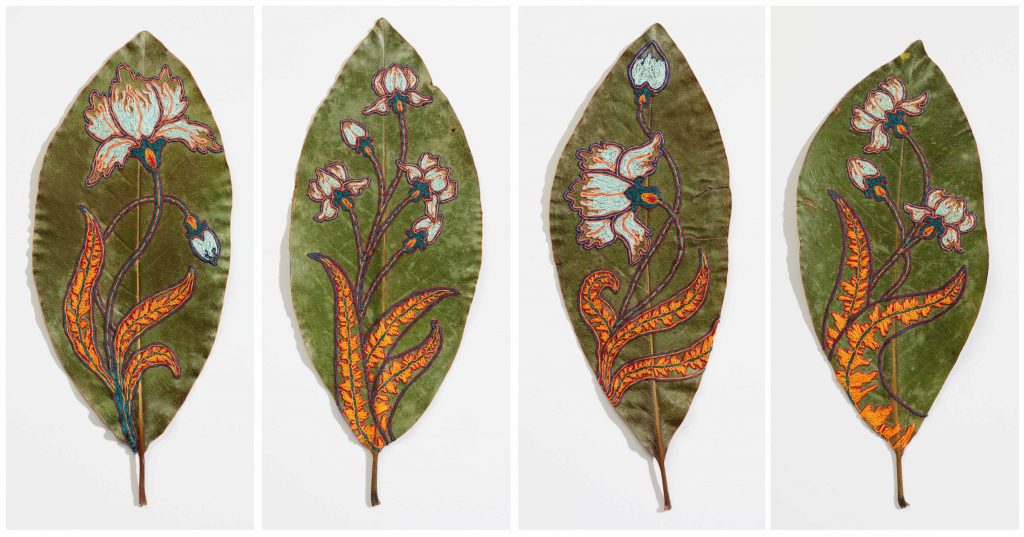 London-based artist, Almudena Romero uses leaves of plants from former British colonies as a canvas to host images that reflect on the links between plant trade, colonialism and migration, and the legacy of these in modern-day Britain.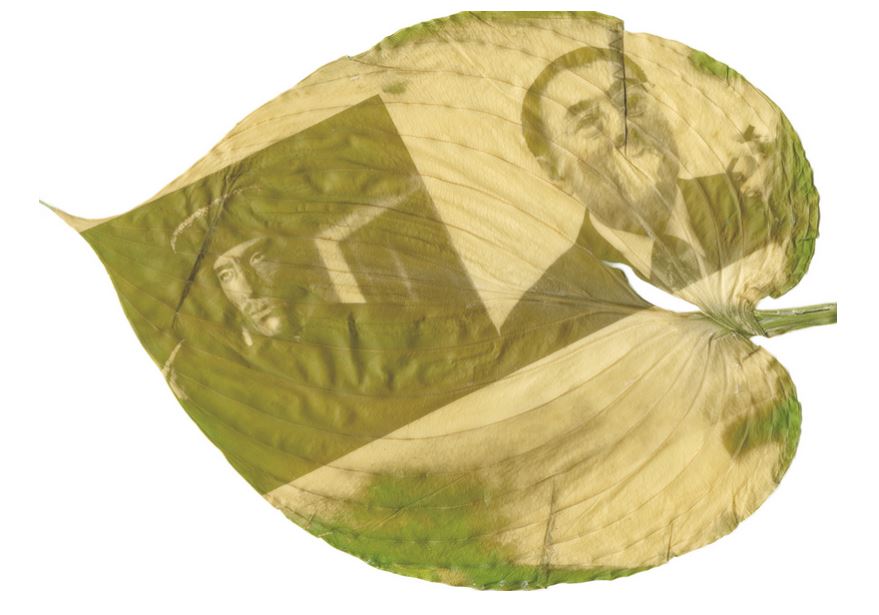 The project is titled Growing Concerns, which references to 21st-century challenges, such as the creation of new barriers (the Trump wall, Calais wall, Brexit, etc.) as well as the growing inequality, anger and support for extreme political parties.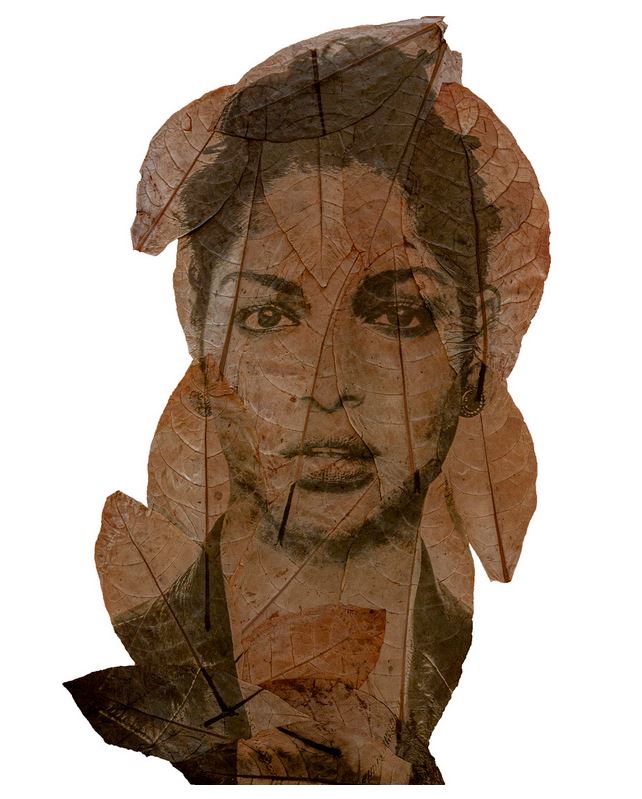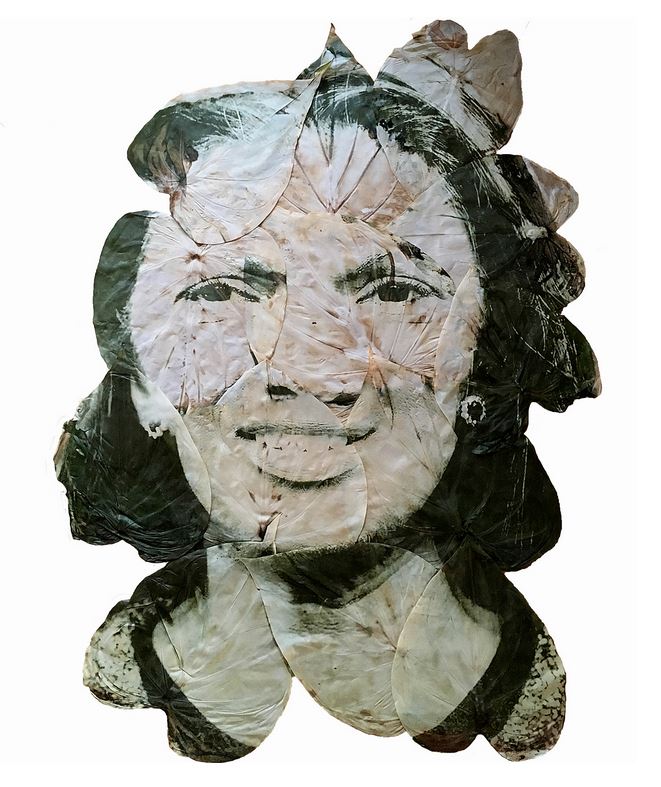 Looking back at the times when the trade of coffee, tea, poppy, sugar, cotton, and other plants generated migratory fluxes, it draws a parallel between the historic interest in facilitating the movement of goods and capitals and the increasing interest in restricting the movement of people.
Romero makes the photographic prints by the bleaching action of sunlight on the chlorophyll pigments of a plant leaf, without any chemistry or inks required. The prints on actual plants reference questions of nativity, trade and exchange. To weave together a multifaceted, wide-ranging exploration of global migration and colonialism, Romero uses historical imagery of all kinds such as press and cinema images, fashion shots, portraits of abolitionists.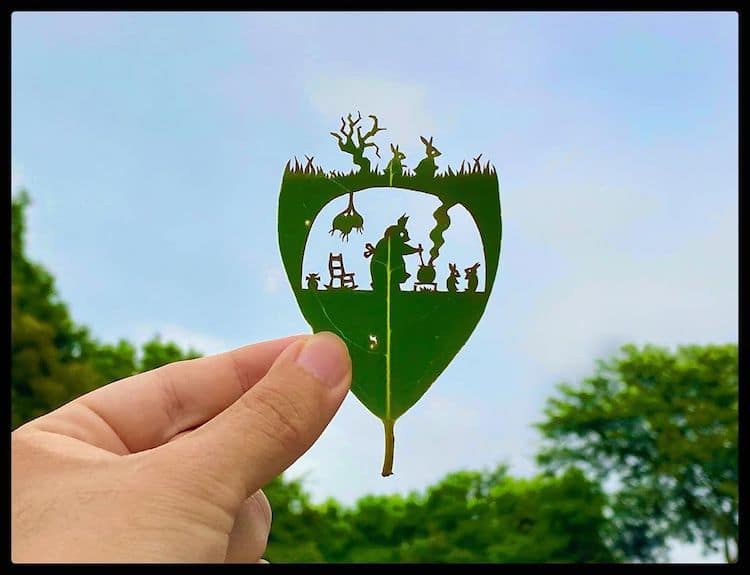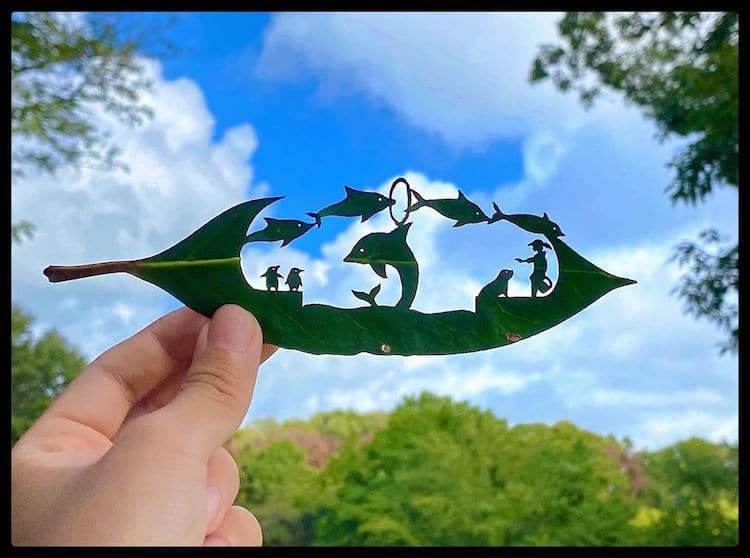 Japanese artist, known under a brush name Lito, utilizes a very precise cut-out technique to to carve amusing and intricately detailed scenes on tree leaves. The artist confesses that it's a great way for him to deal with his ADHD and its biased concentration and commitment.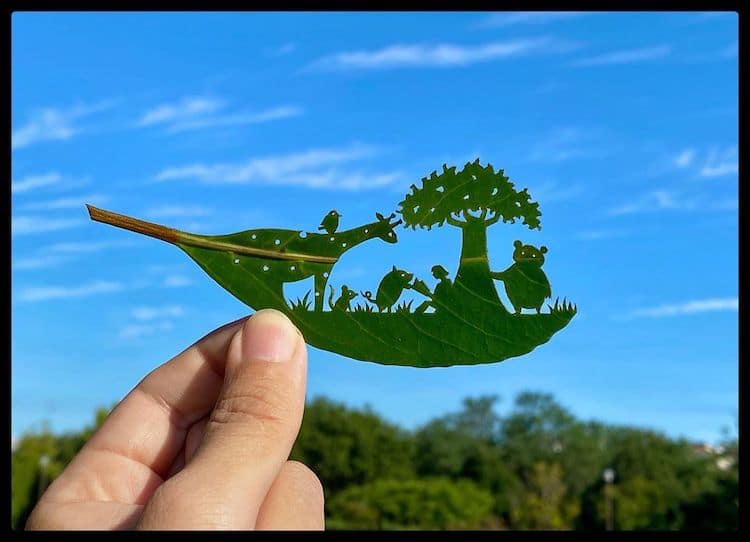 Although each leaf will eventually wilt away, Lito continues to enlarge the series. The artist carves a miniature vignette per day, before taking a picture of these creations against the background of the sky and sharing them on social media.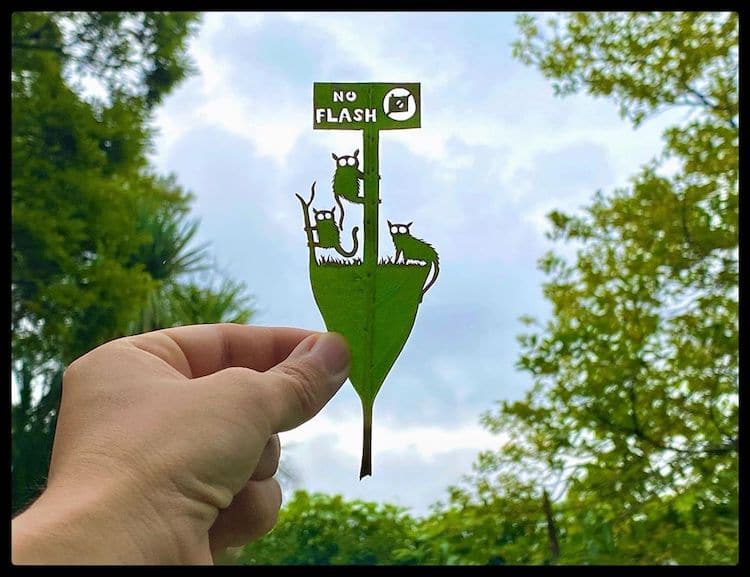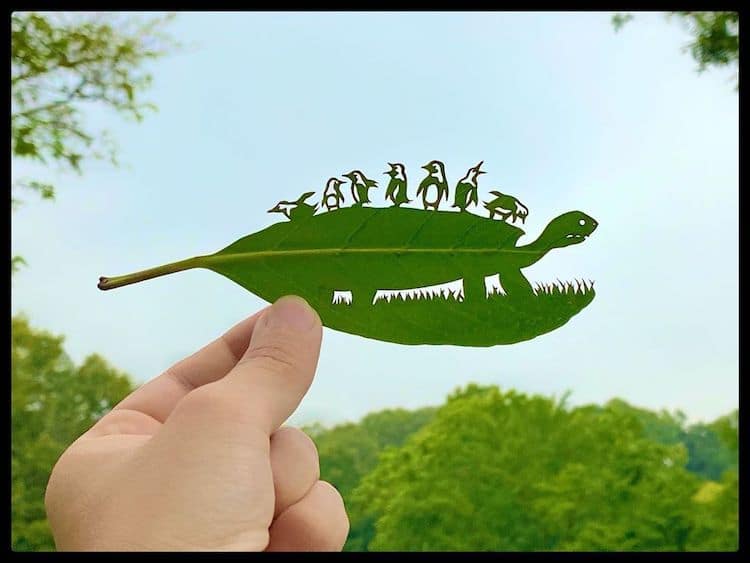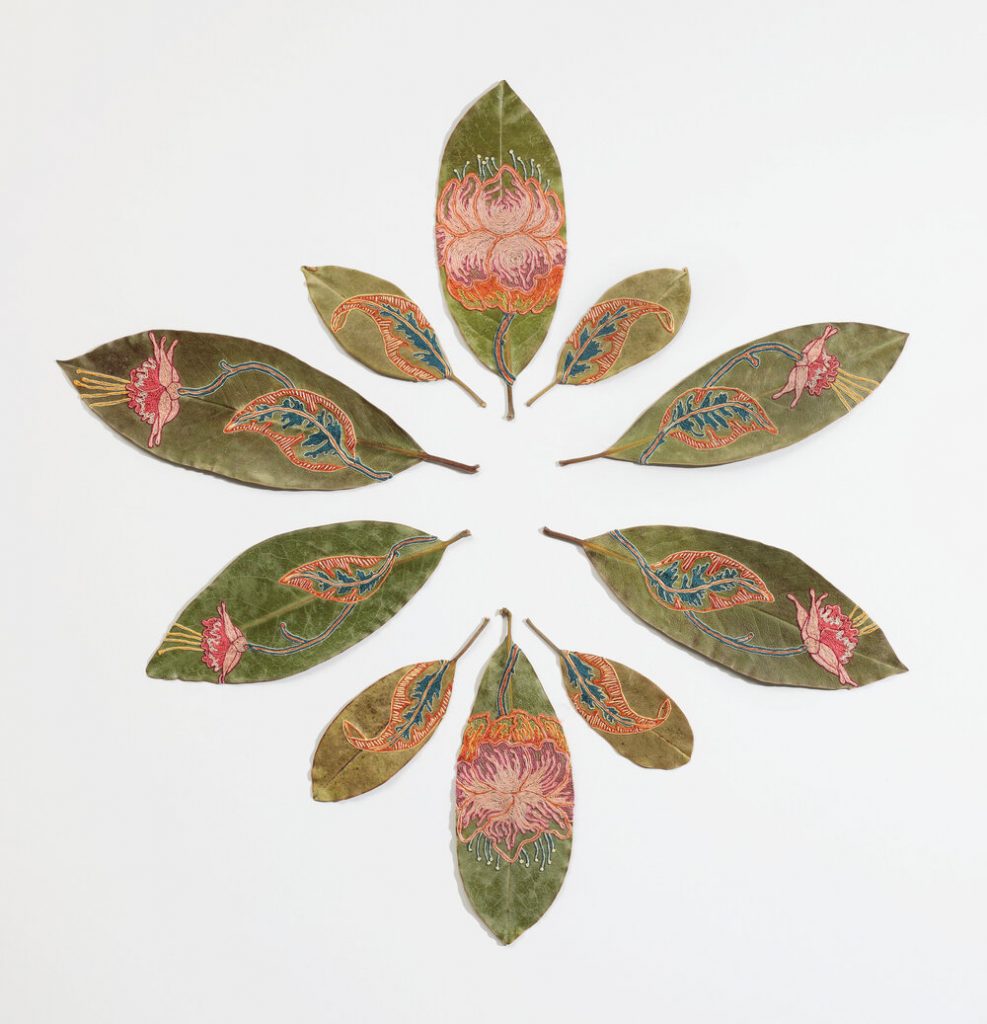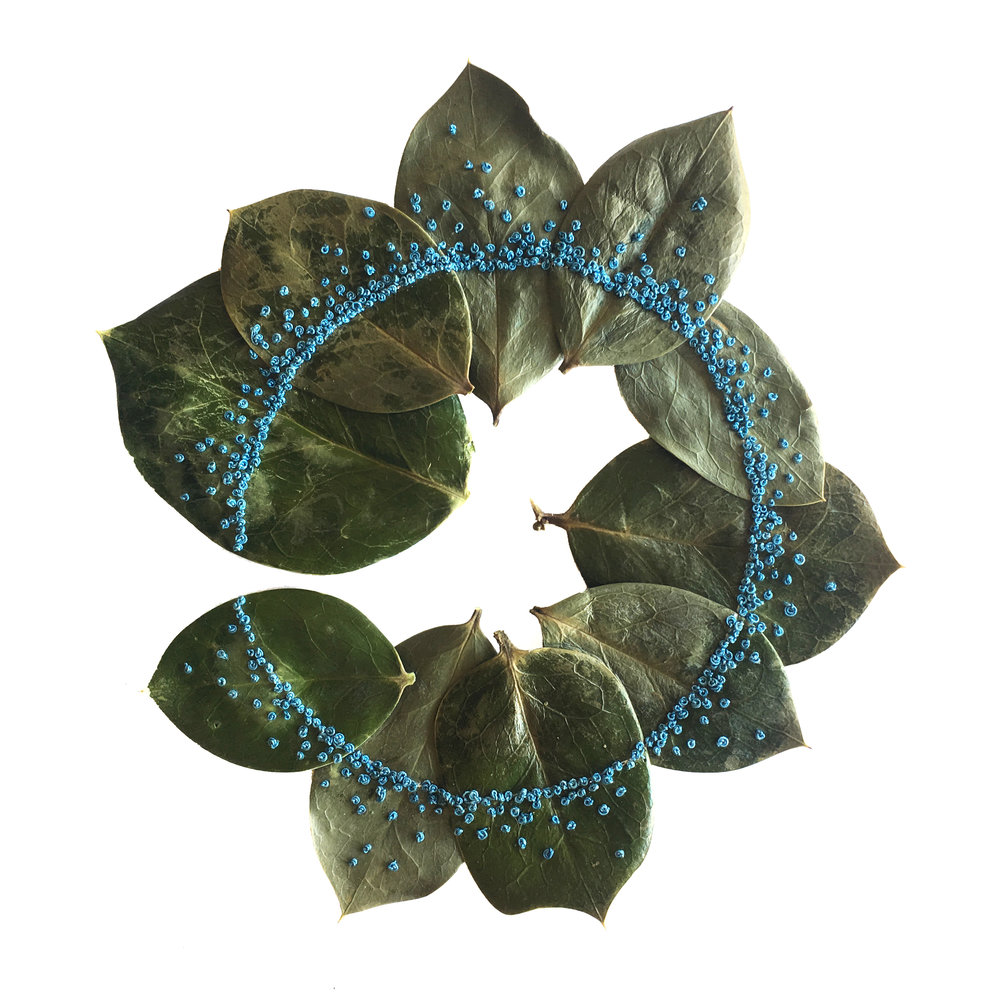 US artist Hillary Waters Fayle says she uses leaves because they leave no footprint. She gathers leaves and plant materials for her artworks around the city. The artist uses traditional craft techniques, such as embroidery and printmaking, to immortalize and embellish these already precious natural objects.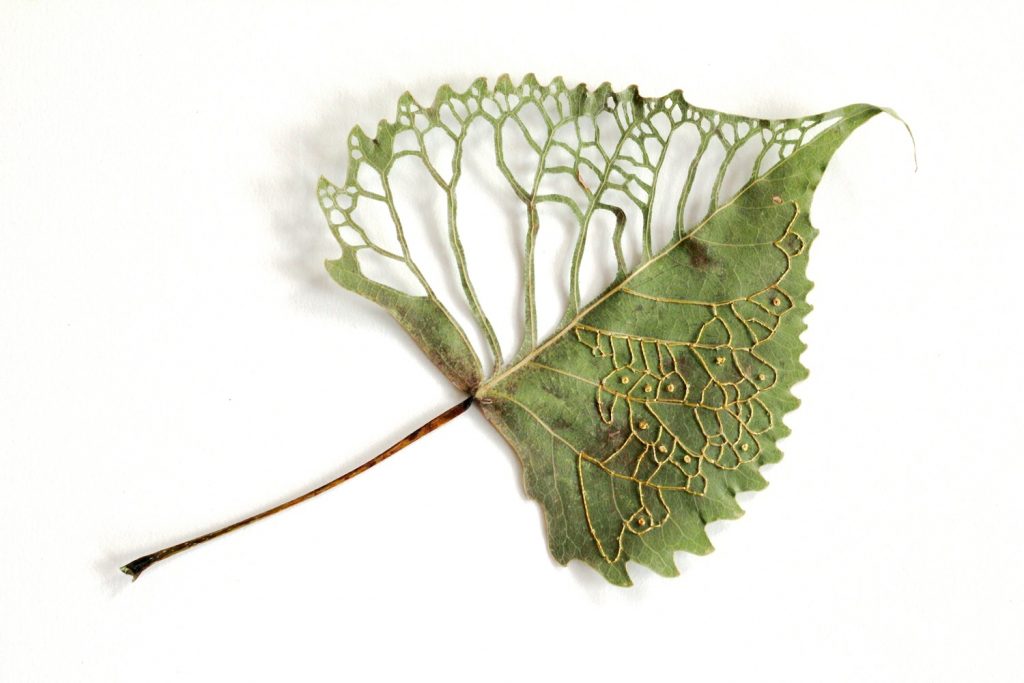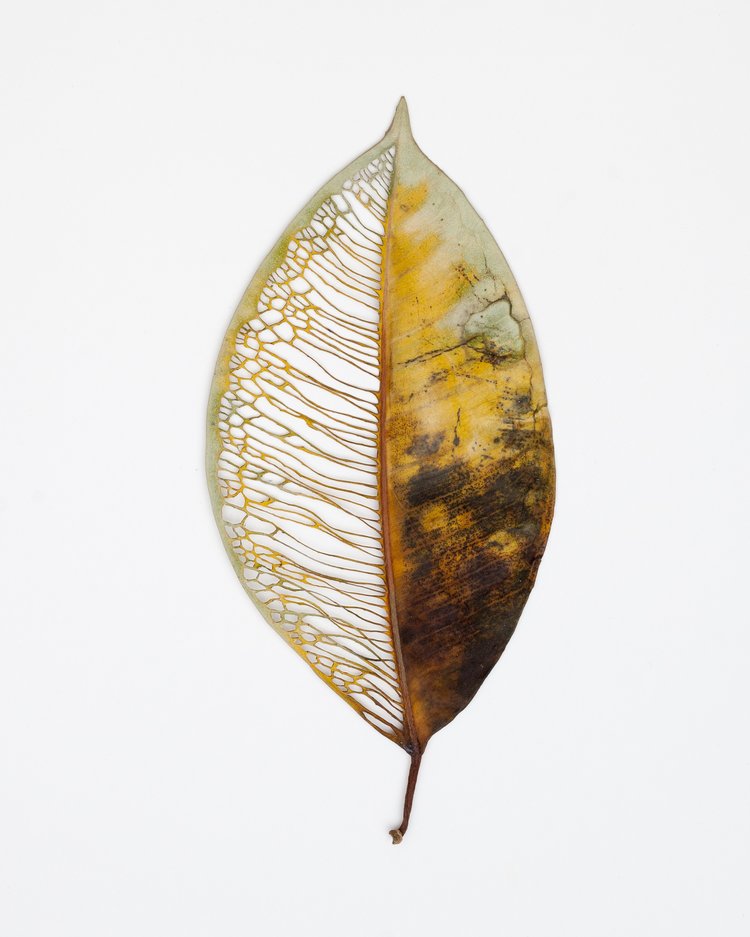 Stitching and embroidering the organic materials with thread and needle or creating delicate cuts and punctures, the artist is trying to salvage and revive our connection to the natural world and symbolically bind nature and the human touch. To enhance sustainability of her work, the thread she uses is not bought but otherwise found or gifted, including some by her grandmother.