Is that possible to marry natural and manmade materials? Or make non-recyclable plastics as valuable and appreciated as traditional organic materials, like marble or precious wood? Product designers featured in this post say an emphatic  "yes" to both questions as they pair resin with most exquisite natural materials.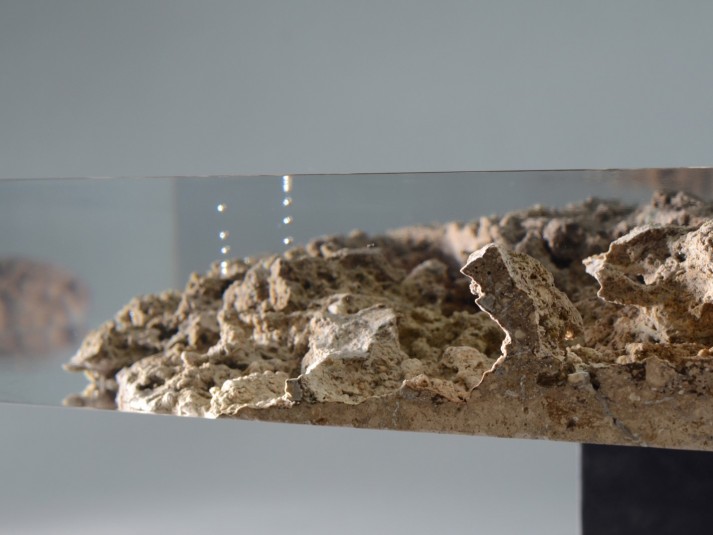 Italian design studio Alcarol has used resin to strengthen and preserve eroded Rapolano Travertine – a type of centuries-old sedimentary rock quarried near Siena, in Tuscany. For their Bedrock collection that includes a series of tables and stools, the designers encased the eroded stone in transparent resin and polished it to create perfectly angled blocks and slabs.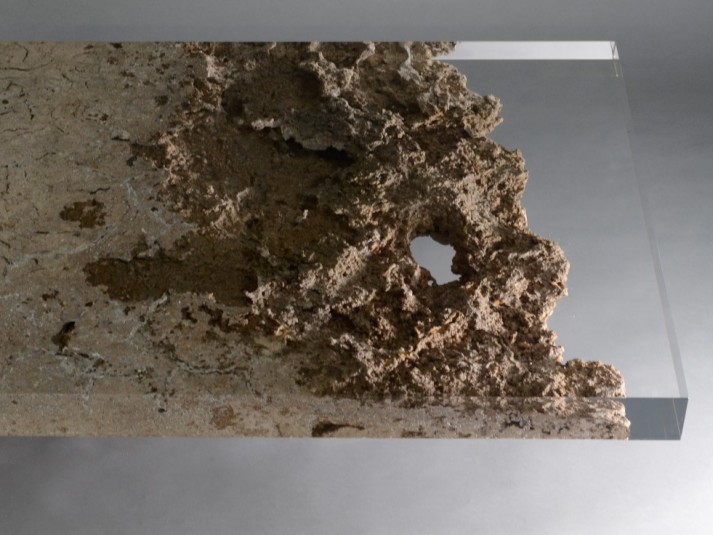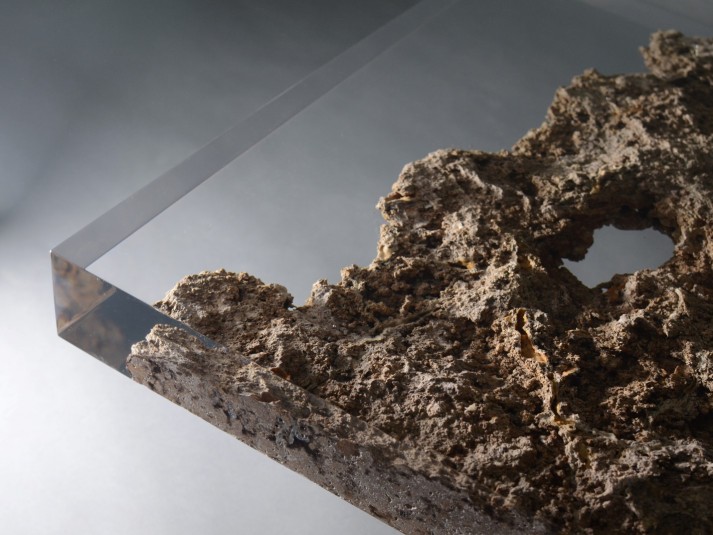 The studio has chosen the clear resin as it resembles the water in which travertine rocks lay submerged through various eras. For centuries, this terrestrial rock with a crystalline-texture has been quarried in the Italian town of Rapolano, which is known for its hot springs in which the Romans used to take thermal baths. It is formed by the precipitation of carbonate minerals, often at the mouth of a hot spring or in a limestone cave, and is characterized by numerous cavities and porous structure formed through years due to the presence of organisms such as macrophytes, bryophytes and algae.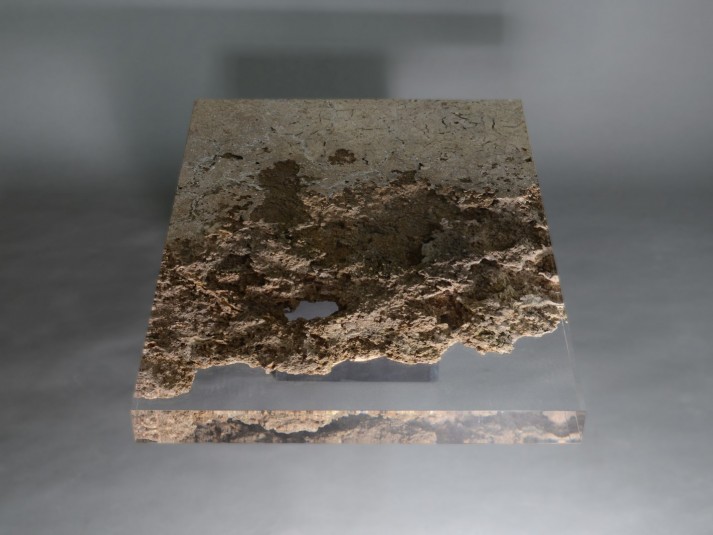 Rapolano tables feature slabs of travertine fixed on a burnished steel base, while the stools encompass blocks of stone and resin cut into perfect cubes.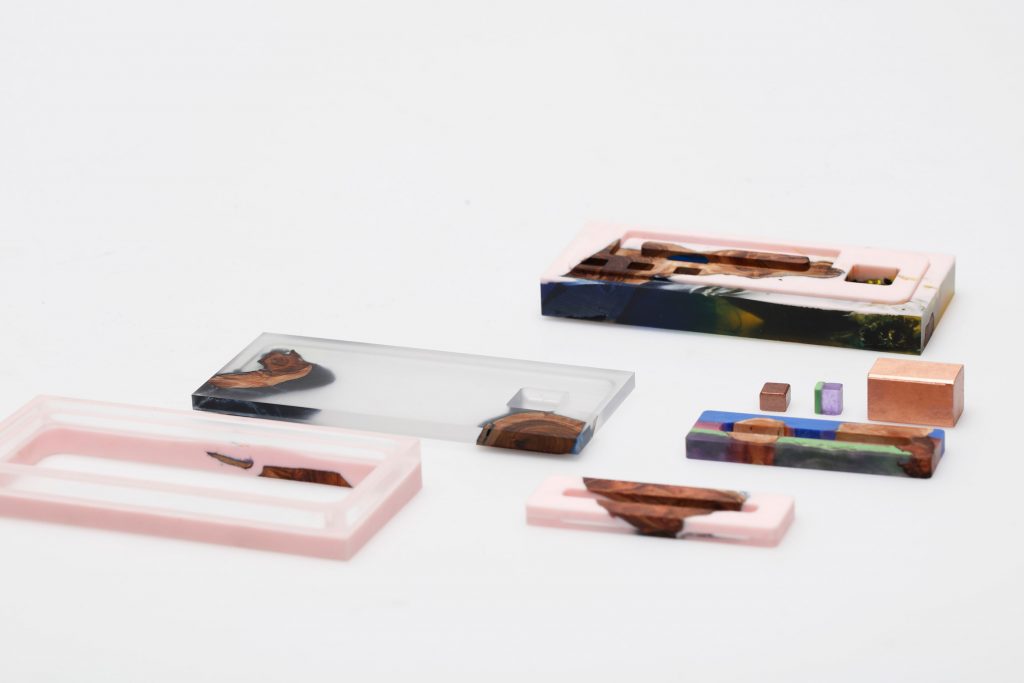 As part of the RCA's Living in the Anthropocene project intended to explore the perceived values of natural and manmade materials in the anthropocene era, the Royal College of Art graduate Jie Wu has created a series of 17 miniature storage boxes by casting very special and rare antique rosewood in resin made up of different colours.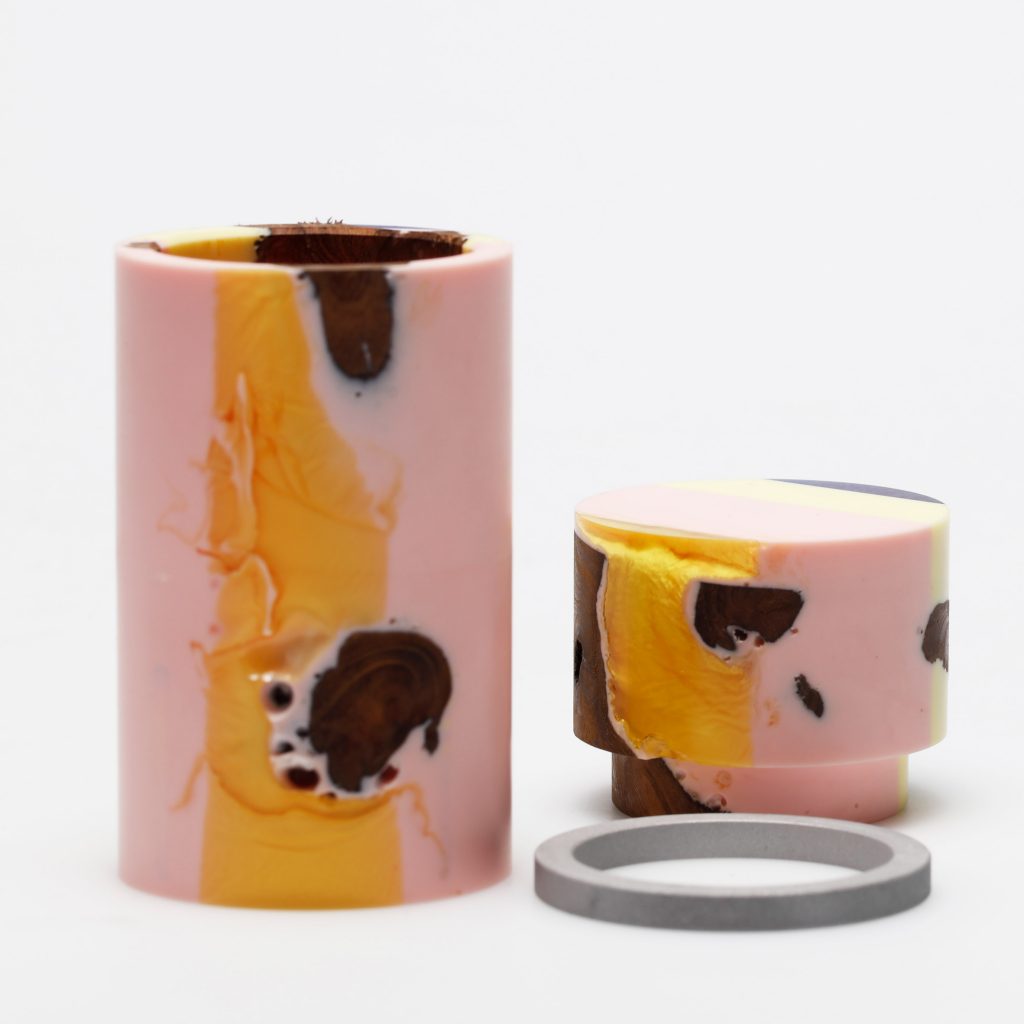 The designer used a precious type of rosewood with a prolonged growth cycle sourced from a remote village in China and combined this valuable organic material with plastic. The blocks of wood cast in resin are cut using a CNC machine, which takes over 20 hours. After this, the containers are polished to create a high-gloss finish.
Aiming to reconfigure so that it can be thought of as a timeless treasure, Wu creates colorful marble-like patterns that can be appreciated as art pieces. In this way, this non-recyclable material can be useful for decades to come and therefore be considered sustainable.
Wu plans to continue developing the collection, adding larger pieces, such as furniture and ornaments.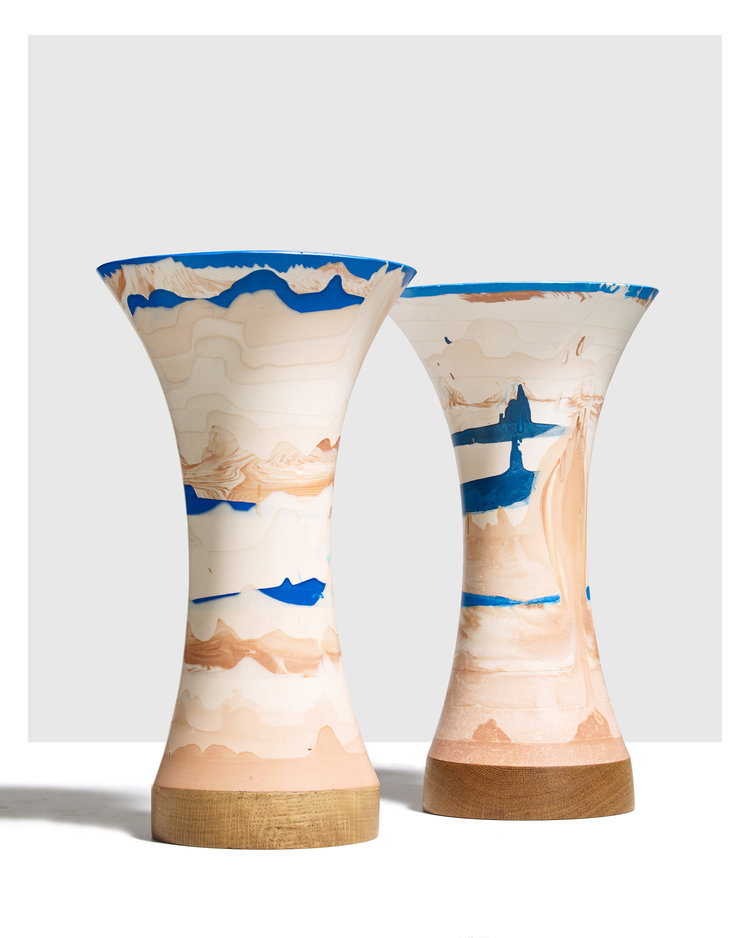 Icelandic designer Ragna Ragnarsdottir has developed an innovative process, which involves using uses synthetic materials such as acrylic resin, silicone and latex to create a range of design ceramic-like objects that sit between home accessories and sculptures.
The material, which is often mistaken for ceramics, is in fact a two-factor acrylic-based resin that dries with air. The drying process only takes 15 minutes and does not require kiln or other machinery.  The designers pours the resin in silicon or latex moulds and after it sets in, sands and carves the resulting pieces.
The milky white shade of the material makes a great base for colouring. Ragnarsdottir colours and layers it in specific ways to make a graphical design, featuring playful, imaginative forms evoking Icelandic sagas and to the unique landscapes of the country. The finished vases also bear traces of Chinese aesthetics. Each piece is unique and handcrafted by the designer.