Marble is a material that is normally associated with something extremely hard, rigid and solid. Definitely not the best medium for delicate and lightweight objects. However, designers featured in our post attempted to highlight the natural material's characteristics, while showcasing the possibilities of working with the stone on different scales.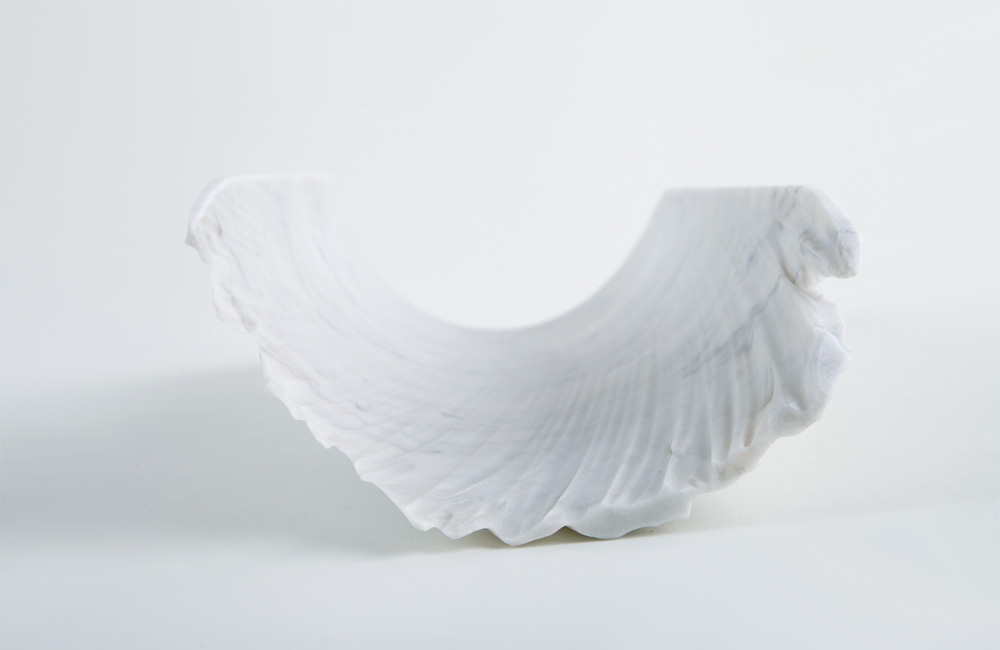 Israeli designer Shira Keret has created her Monolith collection of serving plates and vessels made of Carrara marble using a high-pressure water jet cutting machine. Aiming to mimic the natural water erosion, Keret has sped up the process, which normally takes thousands of years, to just a few seconds.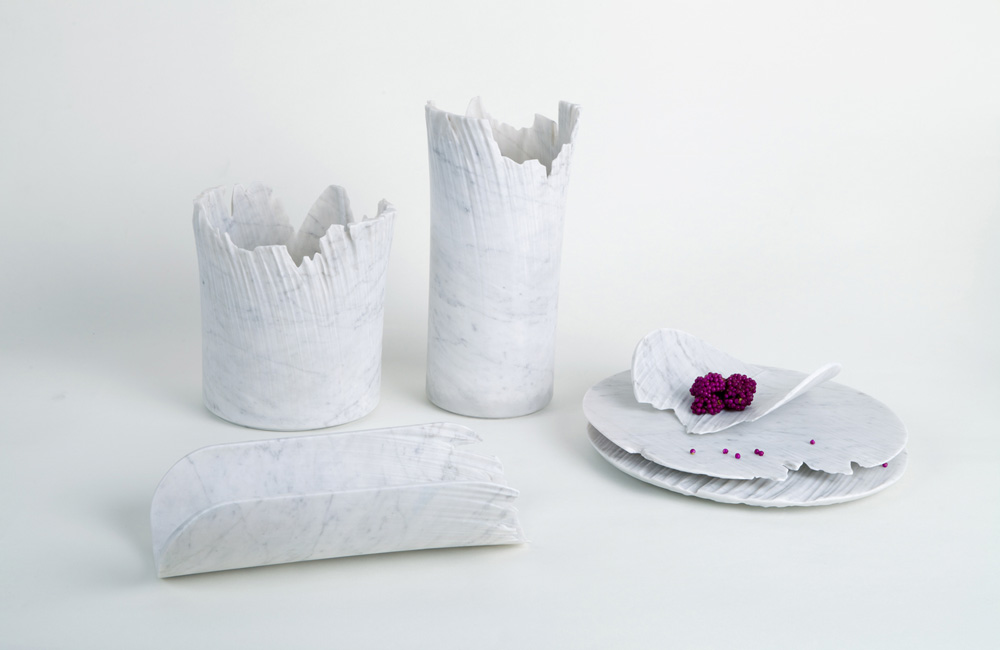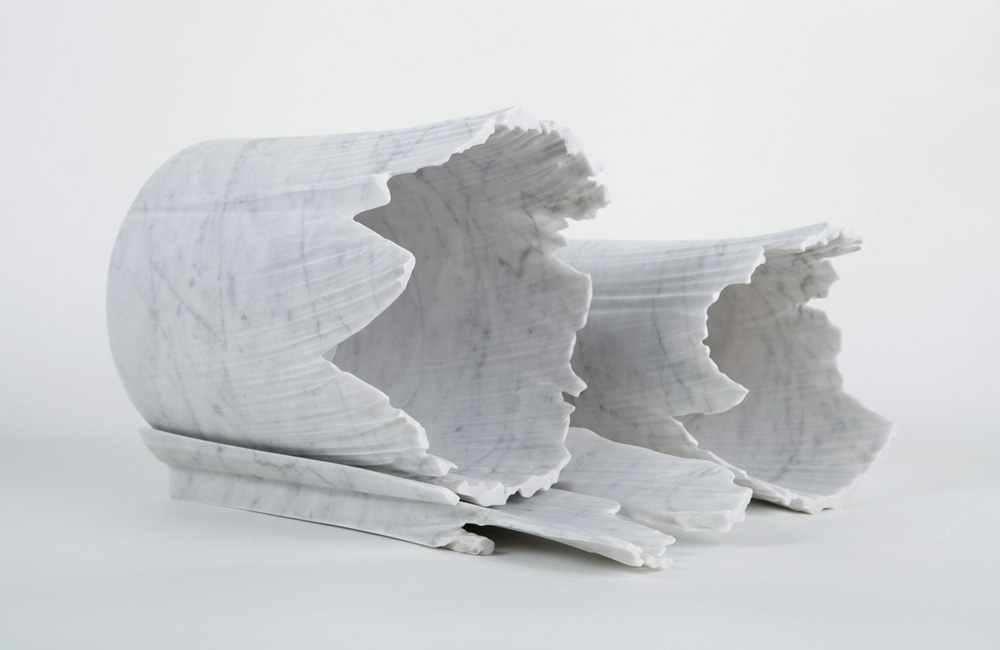 At first, Keret machine-cut rectangles and cylinders using basic 2D technical drawings. Varying the cutting speed and the water jet stream intensity on the machine, she created jagged edges and erosion effect patterns across the stone, which made the final shapes unpredictable, organic and one of a kind. The final step involved taking the pieces to a stone carver to be finessed and shaped into useable tableware.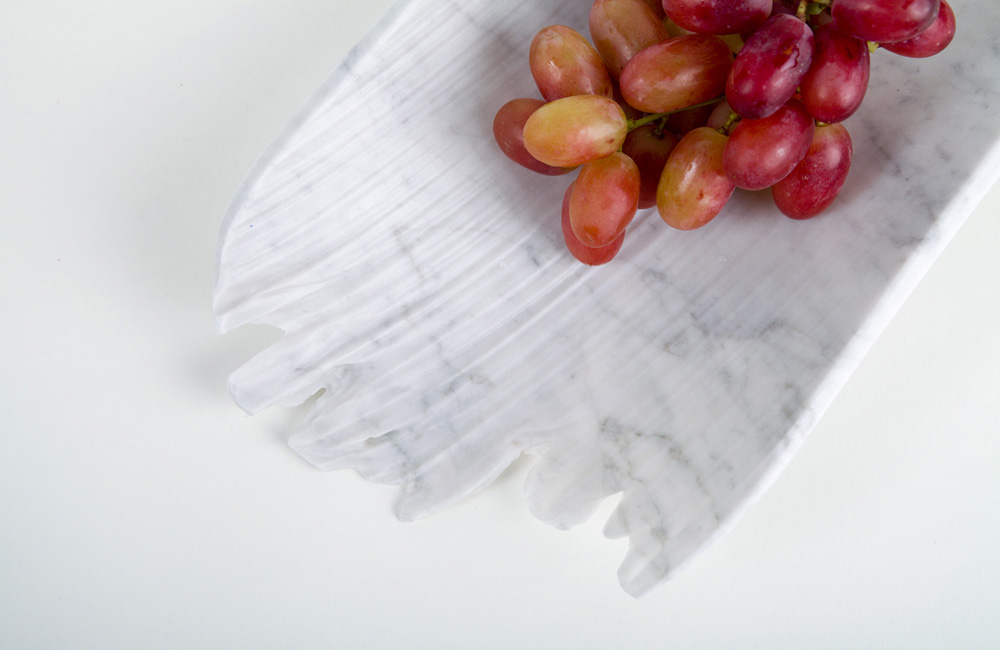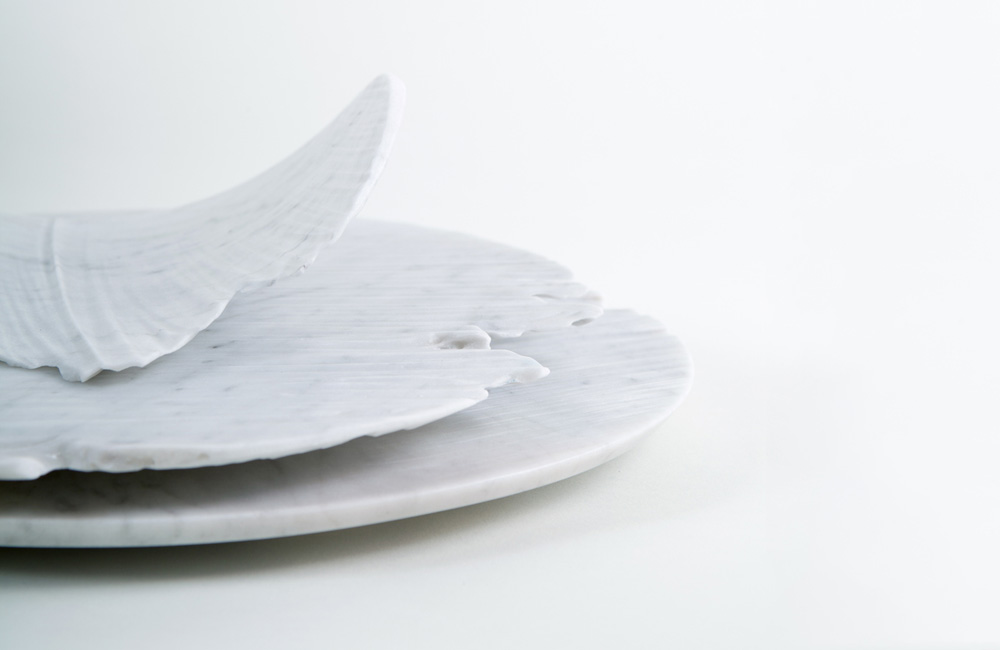 The resulting pieces are loyal to the drawings at one end and randomly carved at the other. Some are streaked with small ridges, while others have large chunks missing where the cutter has completely worn the stone away.
Iraqi-born UAE-based designer Layth Mahdi creates marble products that are designed by a combination of humans and algorithms, and fabricated by robots. The first collection by the eponymous design brand is titled Ripple and comprises seven vases and one coffee table milled by 7-Axis robots from Vermont and Georgia marbles sourced from the USA.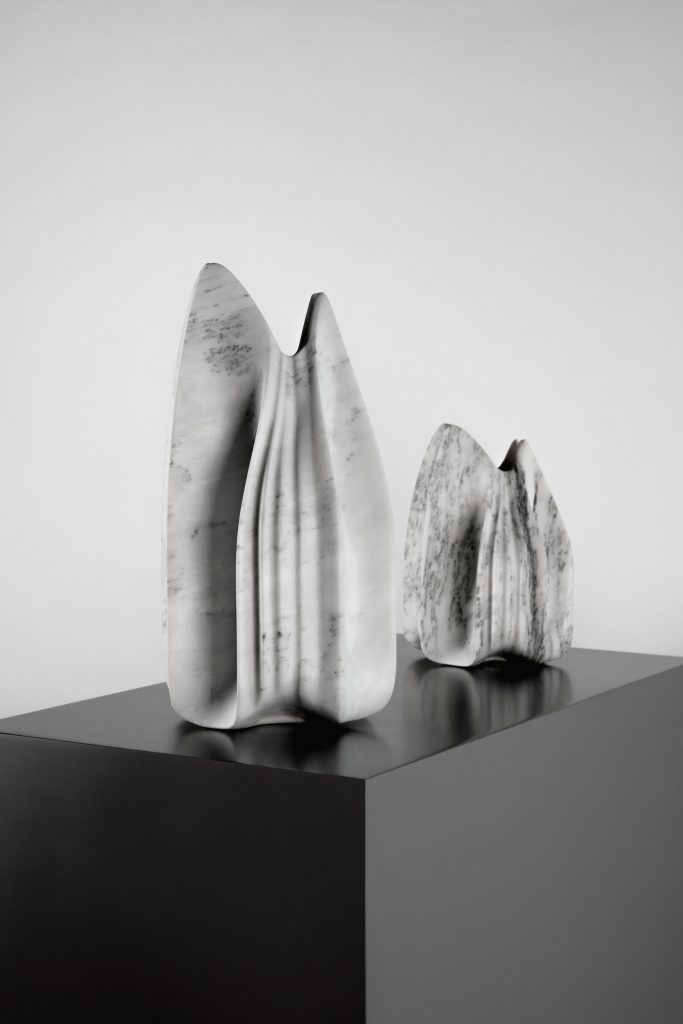 Using advanced parametric modelling and scripting softwares during the design stage, Mahdi transforms marble, the material people perceive as solid and rigid, into fluid, organic and light shapes. Each vase takes around seven to eight hours to cut.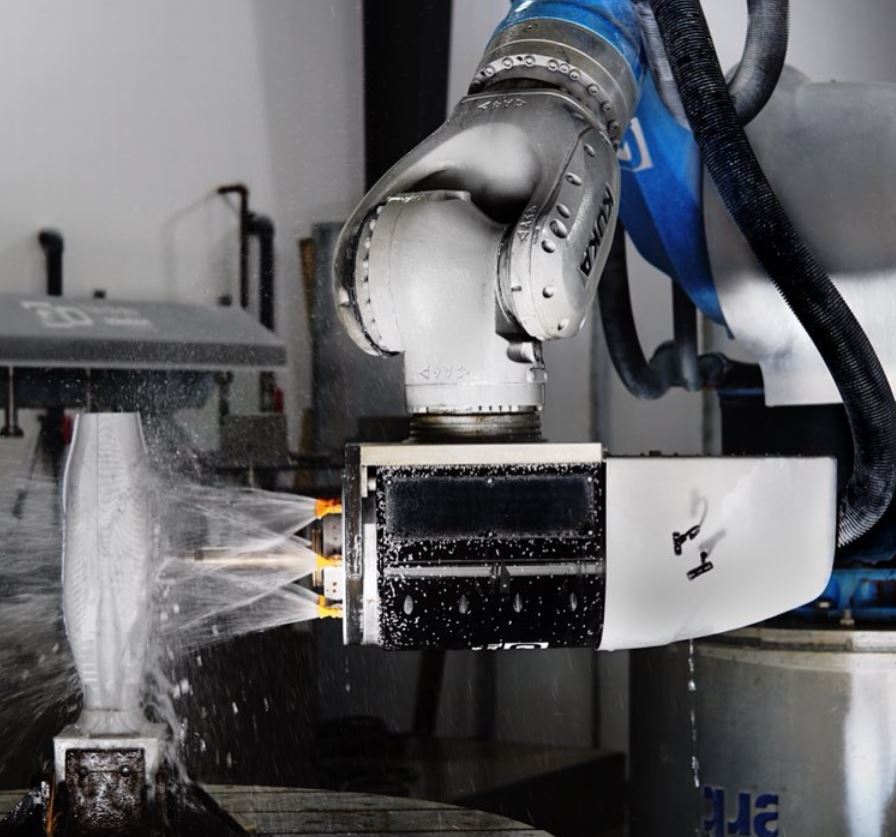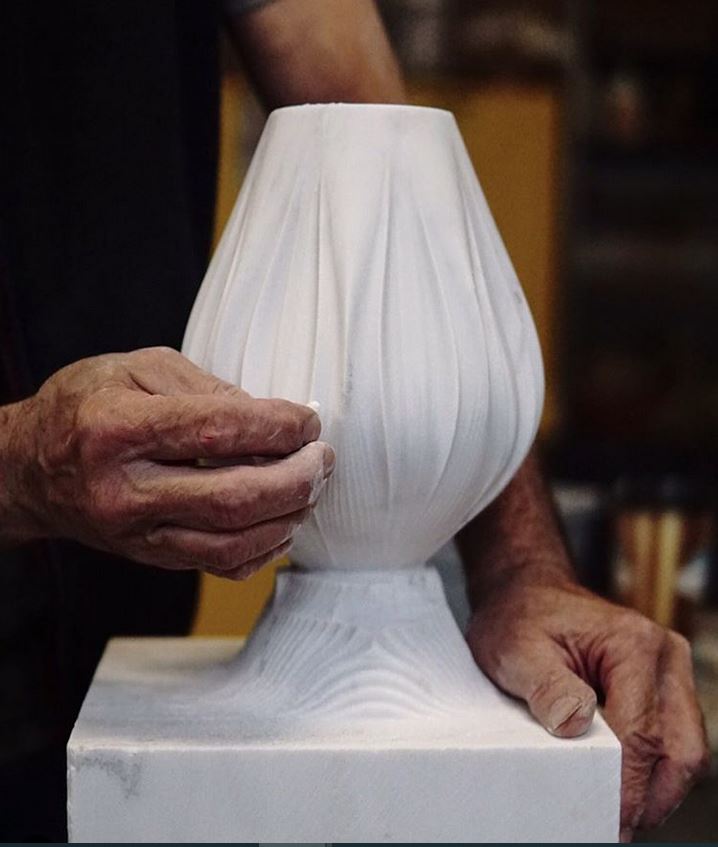 According to the designer, both humans and robots have their own skills and limitations, but a collaboration between the two opens up many creative opportunities to create something outstanding and different.
French design firm Normal Studio has also attempted to rethink and challenge the forms and attributes traditionally associated with marble in order to create the lightest objects out of this heavy material.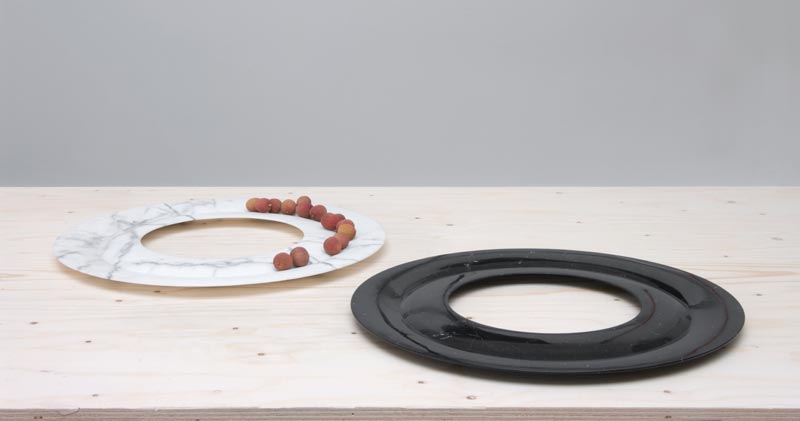 Their Anneaux bowls are composed of a flat V-shaped profile that is formed into the ring. The level of lightness achieved via diminishing the thickness of the marble thickness diminishing to only a few millimeters on the edge makes it seem like skin, while its veins and softness make it into a sensual object.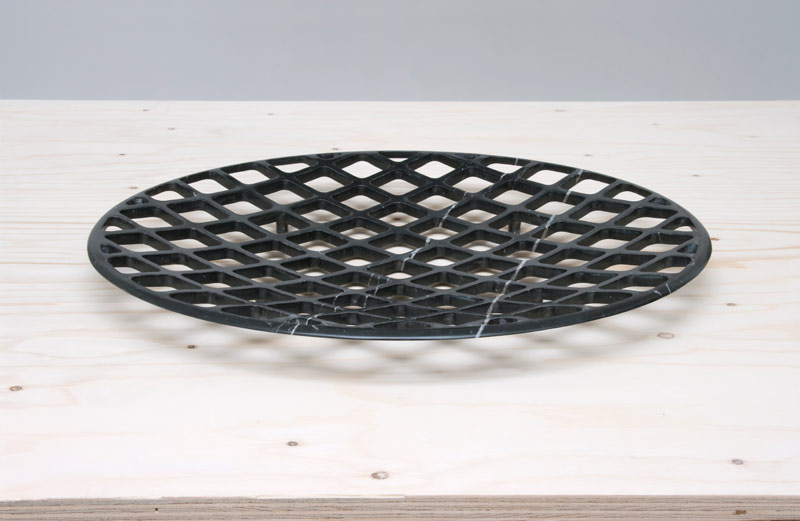 The Vacuum serving plates appear to be equally thin and lightweight. The object appears as if it is floating off of the table with a lightness not common in traditional solid marble pieces.