As the coronavirus pandemic struck, it brought radical changes to the way we work. Despite the fact that the lockdown has ended, a great number of people are still working from home, often without a clear date in mind about when their lives will be returning to normality. Addressing these people, designers come up with new work-from-home solutions that can help to organize a proper workplace right in your backyard.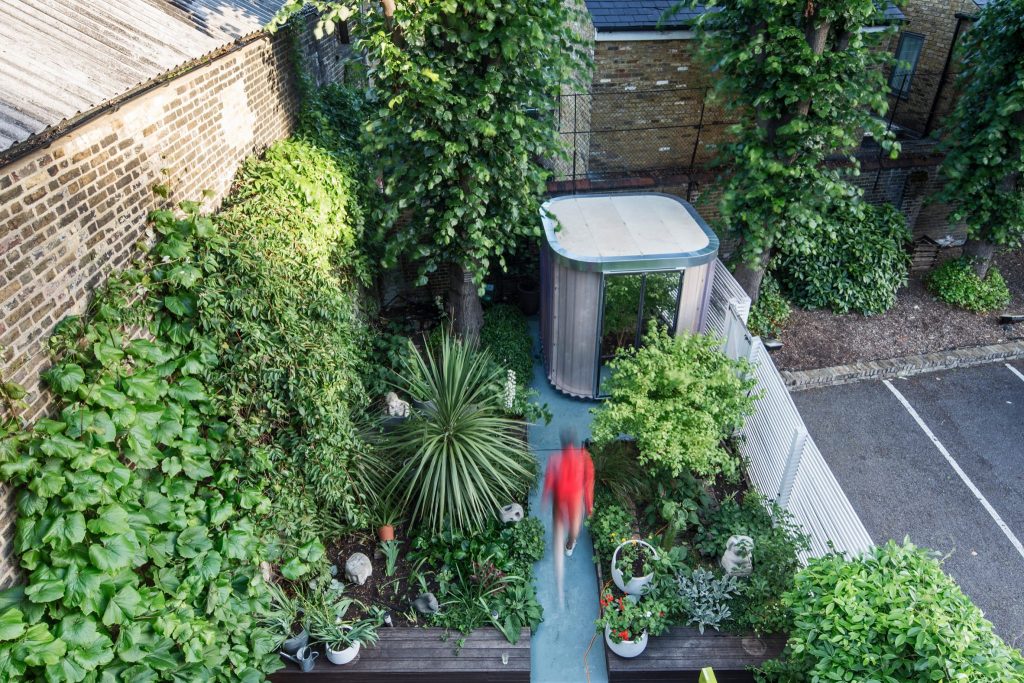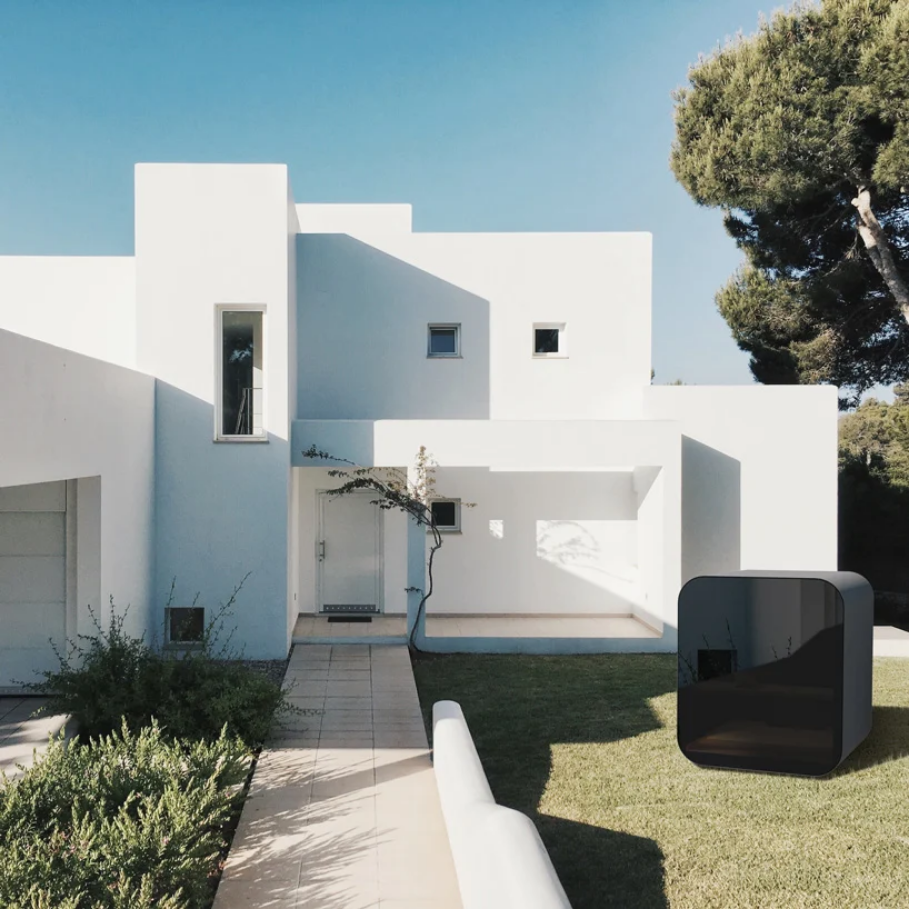 Norwegian design studio Livit created a detached, one-room unit that can be used as an office, allowing users to isolate and work avoiding distractions. Named Studypod, the cabin comes with a zen, minimalist form and a large black tint glass at the front. The glazed wall allows the user to feel like working outside while being sheltered, giving them enough breathing space.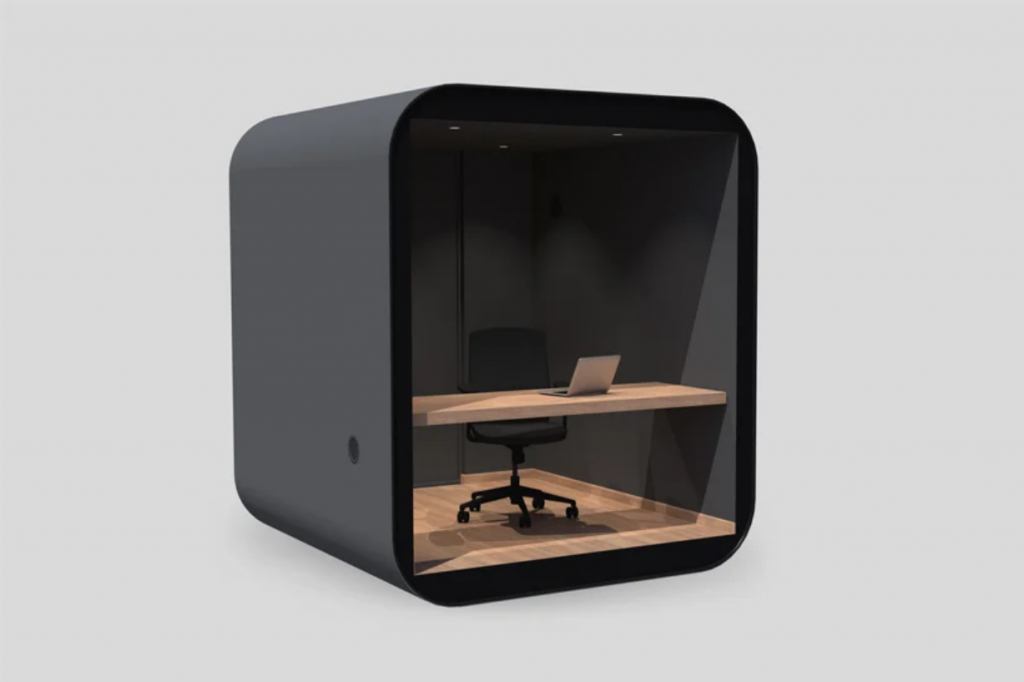 The unit is delivered key-ready and features a detachable desk, so when the desk is off, the pocket space can be tailored to the user's needs and comforts being used as a place to focus in their their hobbies or exercise, a kids hangout or even a guest room. With its internal dimensions of a little over 2×1.8m, the cabin can accommodate a king size bed.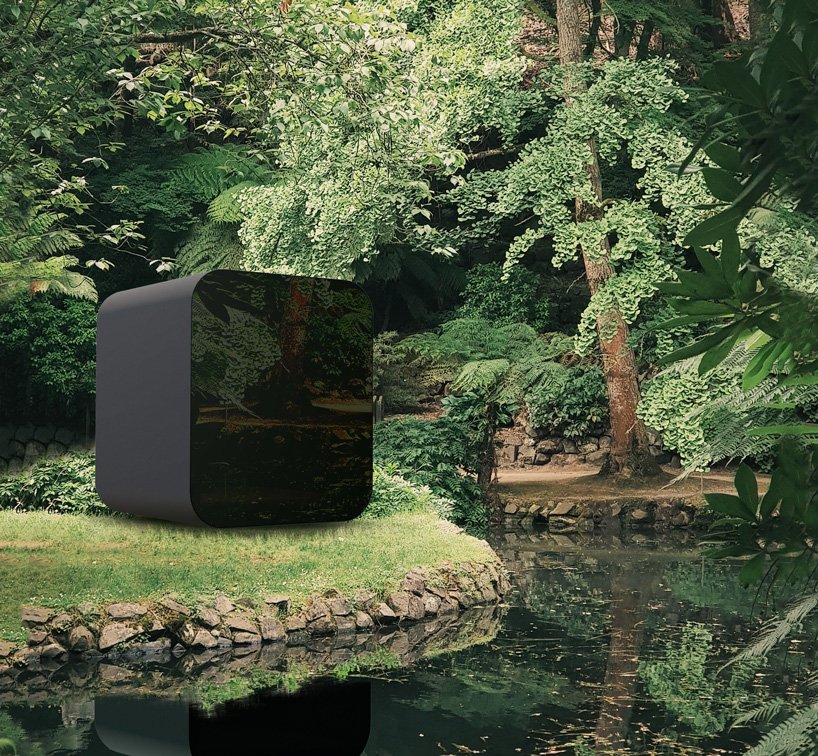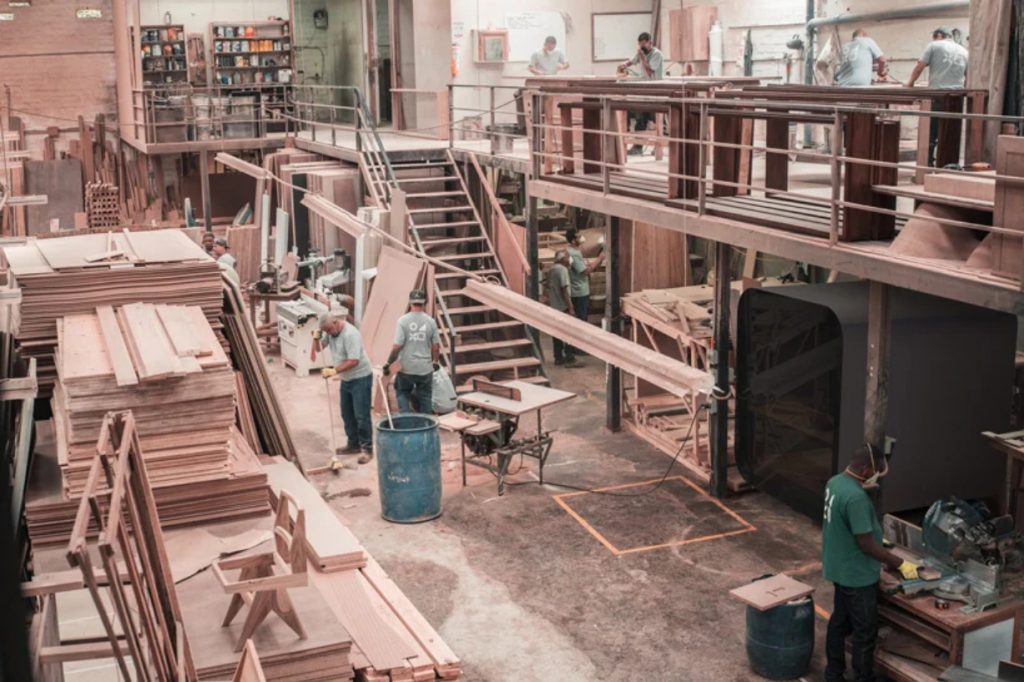 Alternatively, the Studypod can be installed in larger spaces, be it a factory or a warehouse, to organize a detached office solution for those who need to have an isolated working space without distractions but still within comfortable proximity.
The retail price starts at €11,900 (excl. VAT).
If you are looking for a more affordable option, consider My Room in The Garden, a prefabricated home office pod by London-based architectural & creative firm Boano Prišmontas, founded by Tomaso Boano and Jonas Prišmontas. The low-cost solution that comes as a set prefabricated elements is as easy to assemble as IKEA furniture, and the designers claim it can be built in one day and only requires an Allen key.
The structure is made of digitally fabricated birch plywood modules, that can be customized according to each space and the user's need.  The modular design enables the home office pods to grow infinitely, by just adding more modules. All units come at a fixed height of 2.5m which is the max height that doesn't require planning permission in London.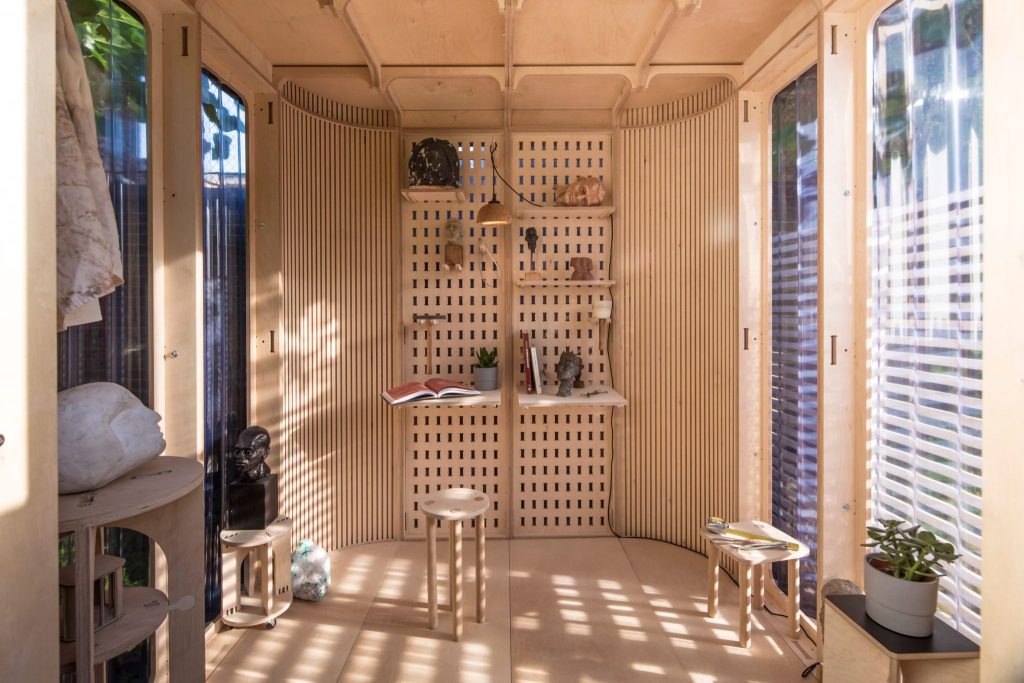 The standard finish includes corrugated clear polycarbonate cladding that protects the interior space from the elements and allows natural light to flood the internal space. The wall modules can host different finishes such as peg wall, mirror, plain or decorated wood, etc., while the higher-spec version includes insulated panels and glass door and windows. ​Each component of My Room in the Garden is geometrically efficient and minimizes any material waste. The price starts at £5,000 (about €5,500).
The home-office pod is designed to be placed in backyard gardens, courtyards, gated communities, rooftops, shared amenity spaces, and pocket parks of any size, no matter how tight and hard-to-access. With this in mind, the modular parts are small enough to carry through a home to the back garden. ​The solution targets both private home-owners and companies that could reduce their rent cost for big offices by purchasing instead home office pods to their employees.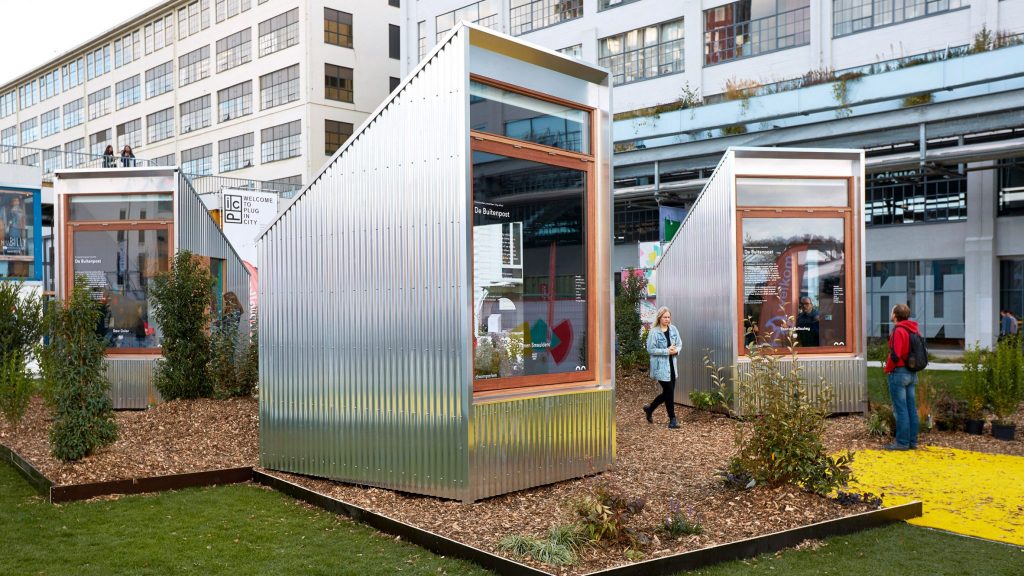 Back in 2018, Dutch holiday park operator Droomparken, commissioned Eindhoven-based design studio Dutch Invertuals to create a space that would be better to work in than a traditional office. Named Tiny Offices, the project got more attention in 2020, as the coronavirus struck and home office seems to be a safer place to work from than the traditional office.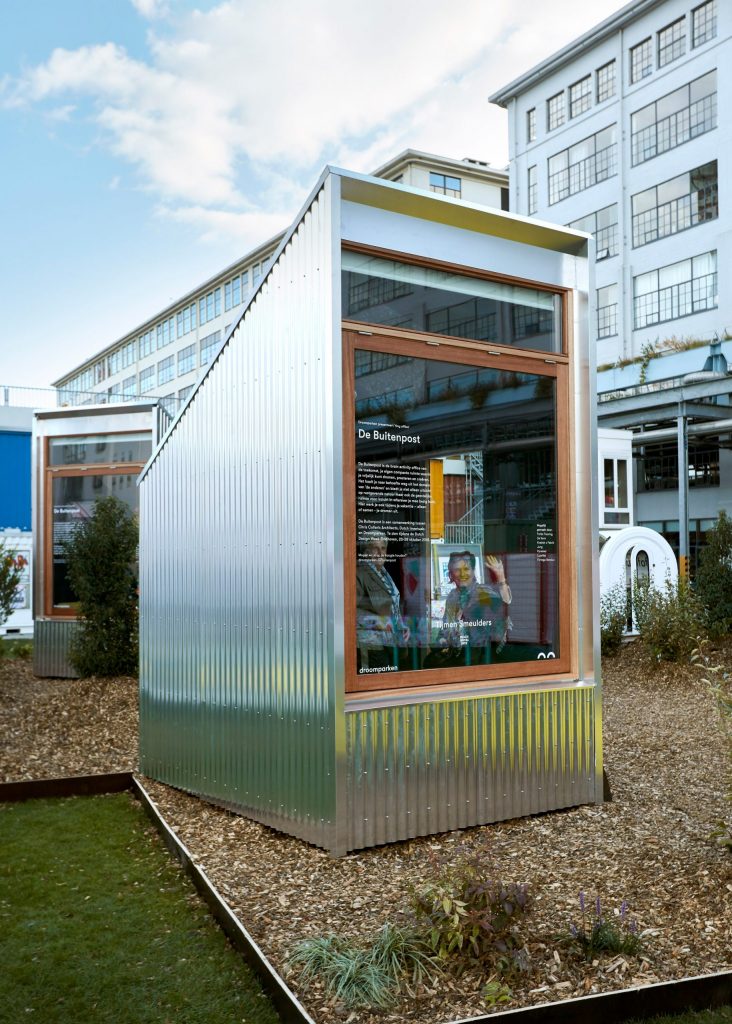 The project comprises a collection of compact 6 sqm offices made from corrugated aluminium plates with wooden doors and a large window frame on the front facade. According to the designers, the big window creates an almost 'end of the world-place' feeling, while the actual space itself doesn't need to be very big.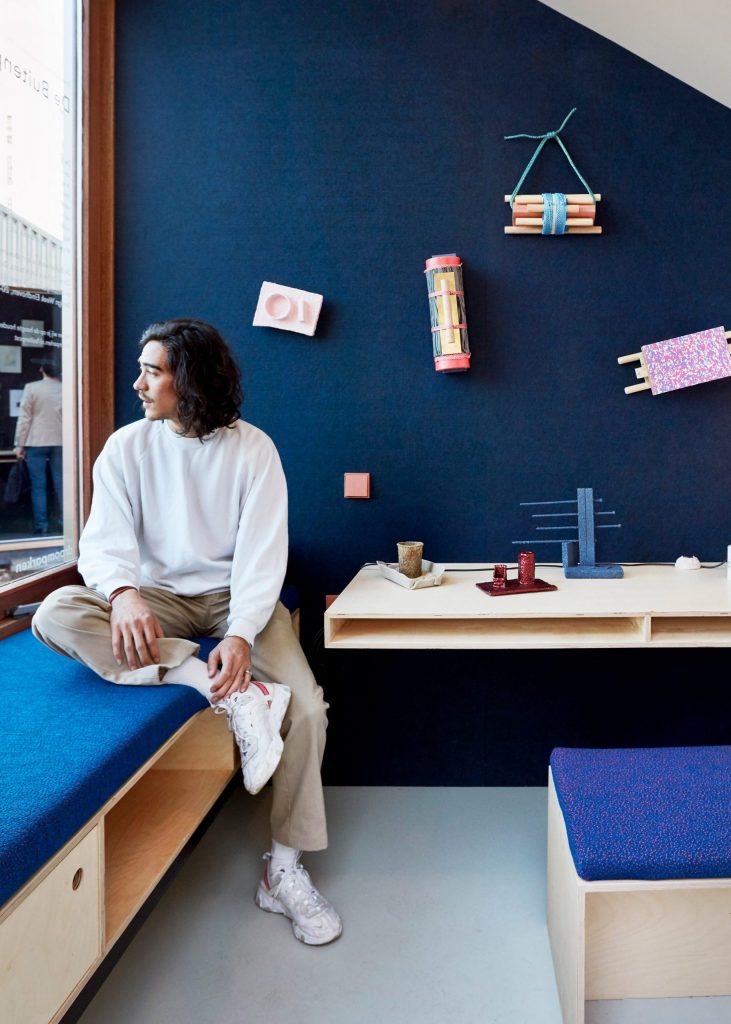 The interiors were designed by three designers Raw Color, Thomas Ballouhey and Tijmen Smeulders aiming to create the most optimal work environment, where you can concentrate and work but also lay down on a beautifully designed daybed to think and look outside. Each designer created their own colour scheme, with some choosing a colourful identity and some going for darker, more sophisticated hues. The material palette includes felt and acrylic that were chosen for their functionality. The acrylic wall makes the space look bigger, while enabling the user to write on it.
Read more about small offices that maximize the utilization of space  here.