They say water is a natural remedy. According to physicians, it boosts skin health and beauty, delivers oxygen throughout the body and makes all the cells and organs of the body function properly. Product designers are ready to support the healthy habit of drinking enough water and develop appealing carafes to keep you hydrated during the day.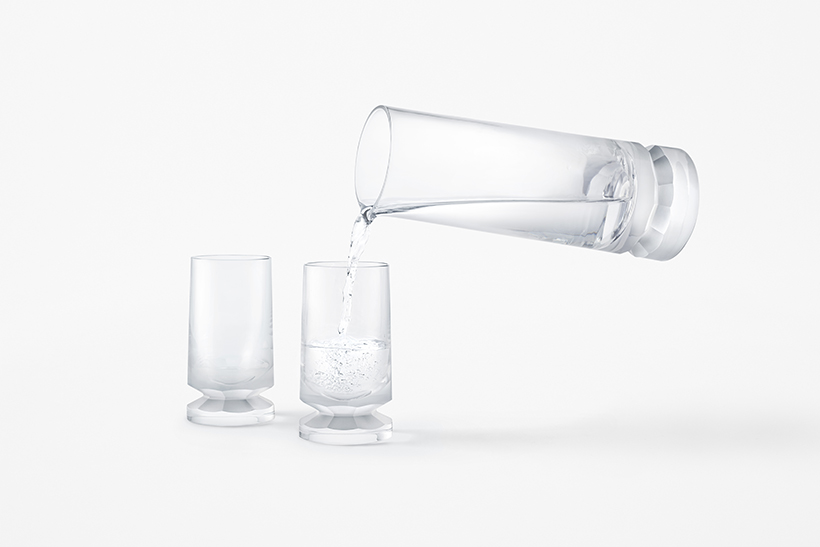 The Hiiro jug by the Japanese designer Shizuka Tatsuno is inspired by Bizen ware, a type of Japanese pottery characterized by unglazed and natural aesthetic and unexpected changes in color and surface effects over time.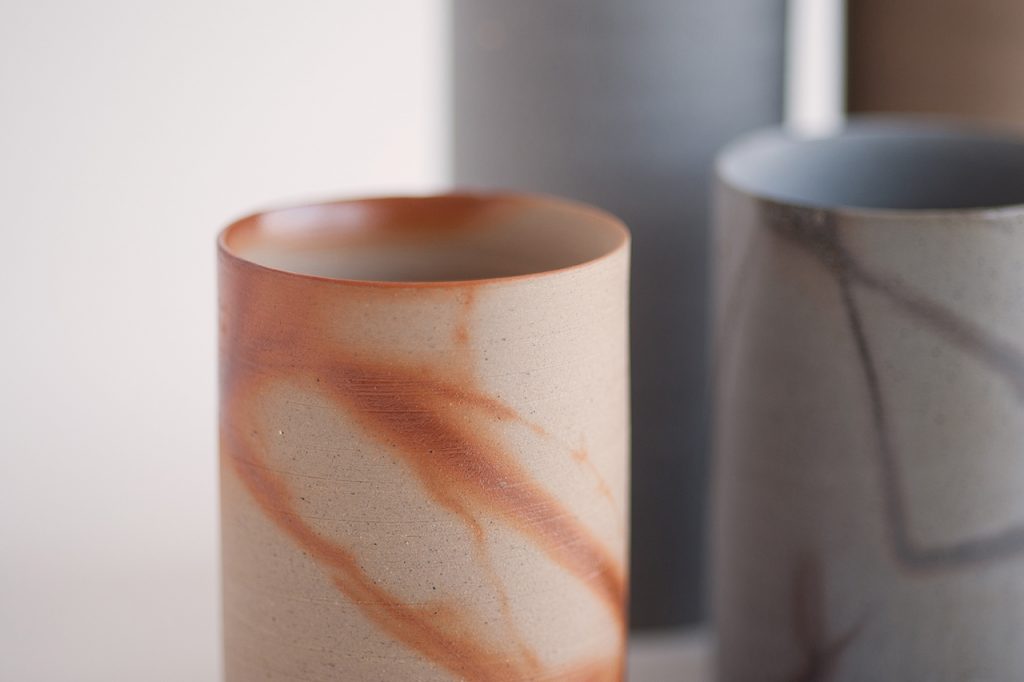 According to the old Japanese saying, water does not spoil in Bizen ware water jugs. Tatsuno blends tradition with contemporary touches, elevating an ordinary vessel into an understated work of art. The Hiiro comes in a modern two-colour design with a trimmed shape rarely seen in Bizen ware.
Beaver carafe is a part of a six-piece glassware collection designed by Japanese studio Nendo for Lasvit, a crystal glass manufacturer in the Czech Republic. The collection is a playful interpretation of traditional Czech crystal which is decorated by making various cuts into the surface, these cuts resembling the teeth marks left on tree trunks as beavers build their lodge.
The silhouette of the pieces was created by randomly slicing off pieces from the thick base, the randomly cut glass causing complicated light reflections and glimmer.
London-based designer Sebastian Bergne has designed a carafe which resembles an oversized droplet of water. Aptly named the Drop, it encompasses a bulbous flat-bottomed base and a tapered neck. The practical piece is handmade from heat-resistant borosilicate glass, so it can be used for bothhot and cold beverages.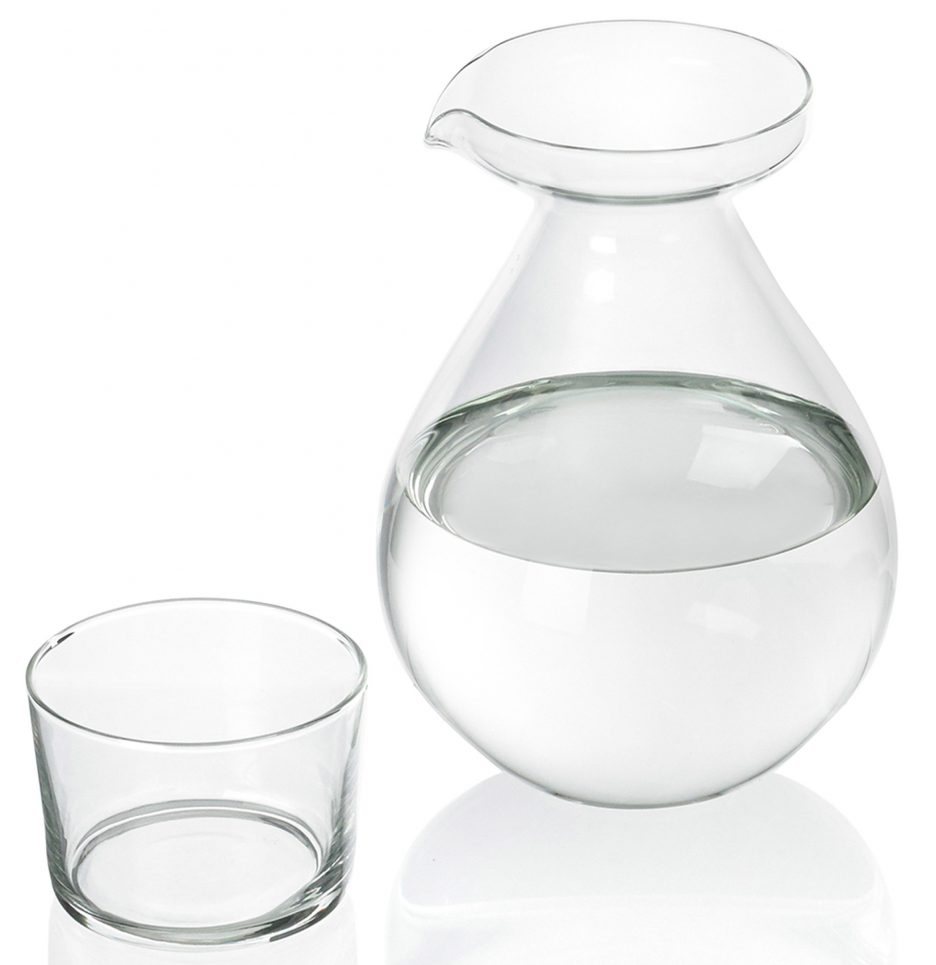 The jug has a wide opening which makes it easy to fill, with a featured lid preventing spillage and doubling as a coaster. For those who want to use the Drop as a personal carafe, a generic Bodega glass is available to fit neatly into the top.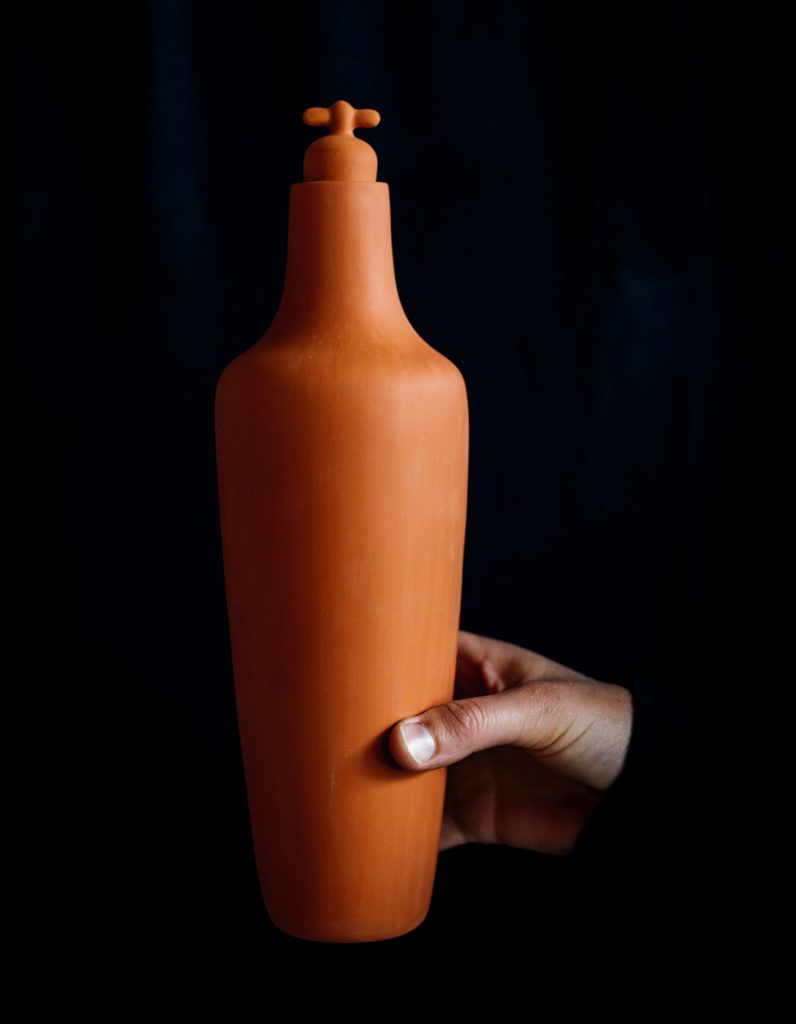 Dutch designer Lotte de Raadt has launched carafes with stoppers shaped like traditional taps handles that clearly display the place where the contents were drawn. The Tap Water project is aimed to encourage people to consume more local tap water which is 2000 times cheaper than bottled water and does not require any polluting plastic bottles or transport.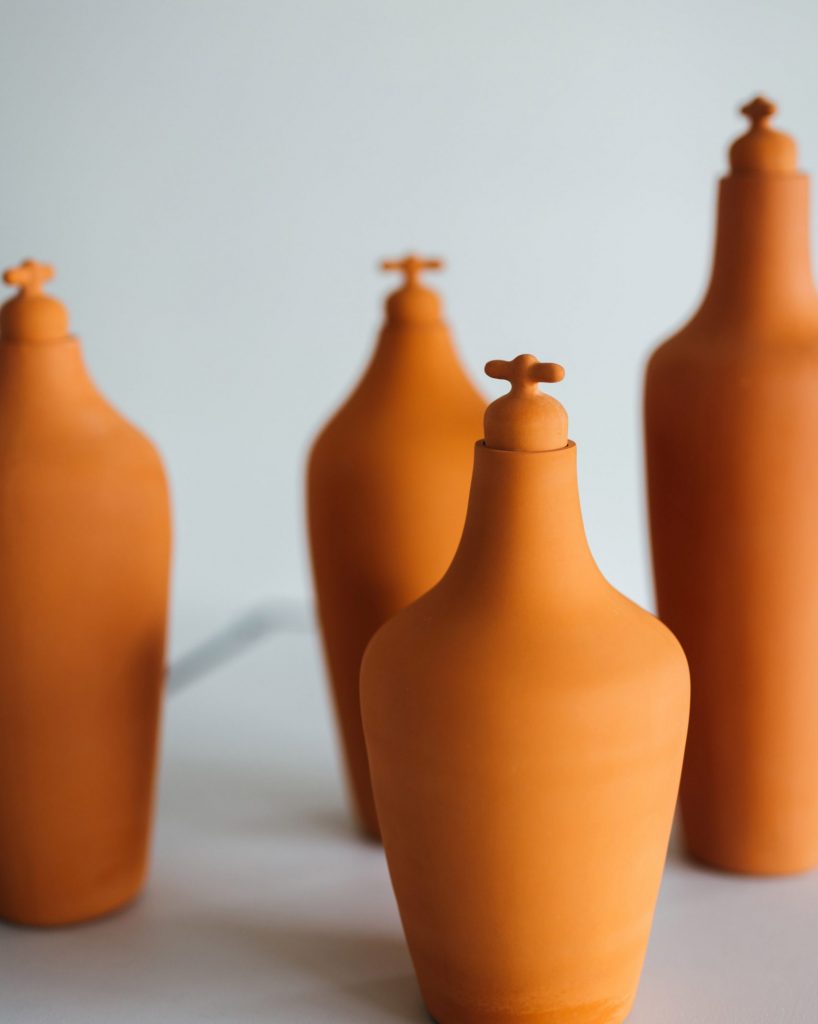 Available in two variations – unglazed terracotta which naturally cools water stored inside or transparent glass – the vessels come in different shapes, to reflect different sources of Dutch water. The tall bottle with the long neck refers to water from deep underground; the low, stout bottle is the ideal shape for collecting surface water; the third can be filled with dune water.