Aluminum is one of the most abundant materials in the world, and it's also recyclable. We see it in a number industrial applications every day – as a part of a window frame, louver, pipe or ladder. What if look at this industrial medium with a different prospective, focusing on its raw aesthetics and refining its roughness? Product designers reimagine architectural and industrial aluminum and integrate it in bold and appealing furniture designs.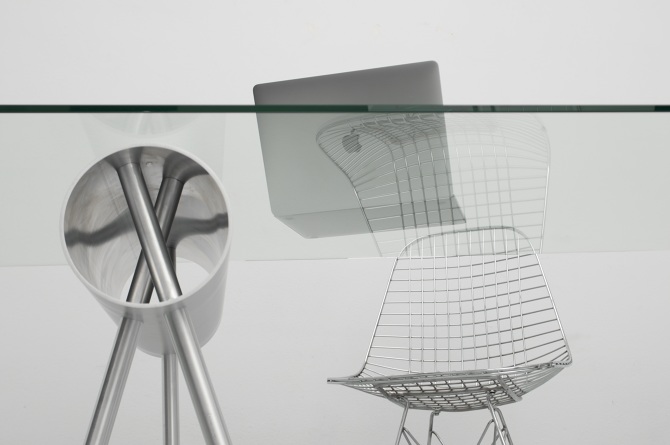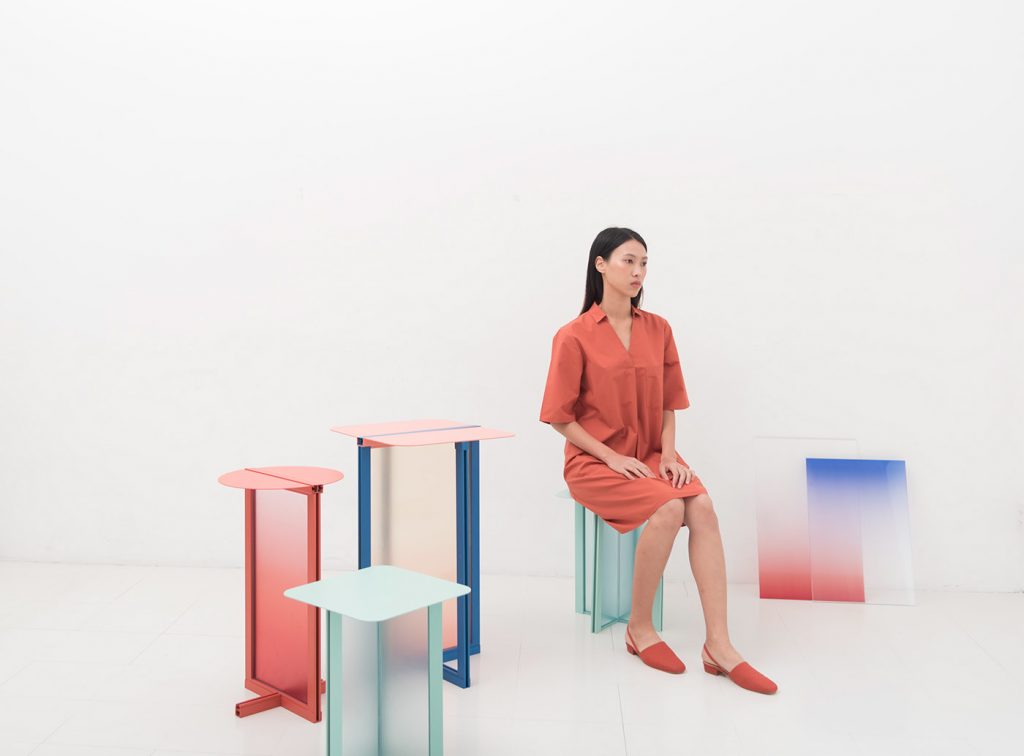 Bangkok-based multidisciplinary studio Femme Atelier headed by Mew Kamonwan and Lalita Kitchachanchaikul has developed Framemust collection of two tables and two chairs manufactured from extruded aluminum profiles which is usually utilized to produce doors and window frames.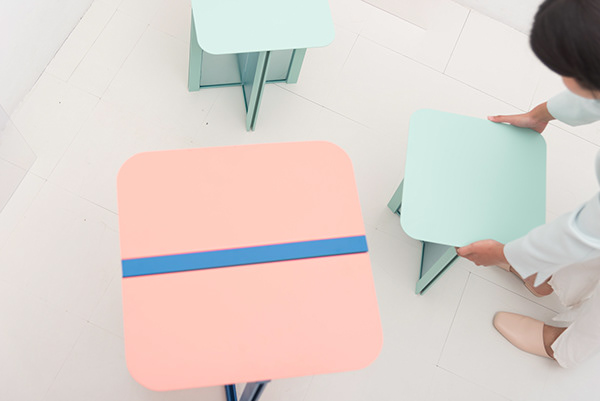 The frames used as bases for the furniture pieces retain their original function. Glass panel which traditionally rests in the frame is replaced by acrylic finished off with gradient colours through UV printing. The featured aluminum components received powdered coated finishes to complete the colorful collection.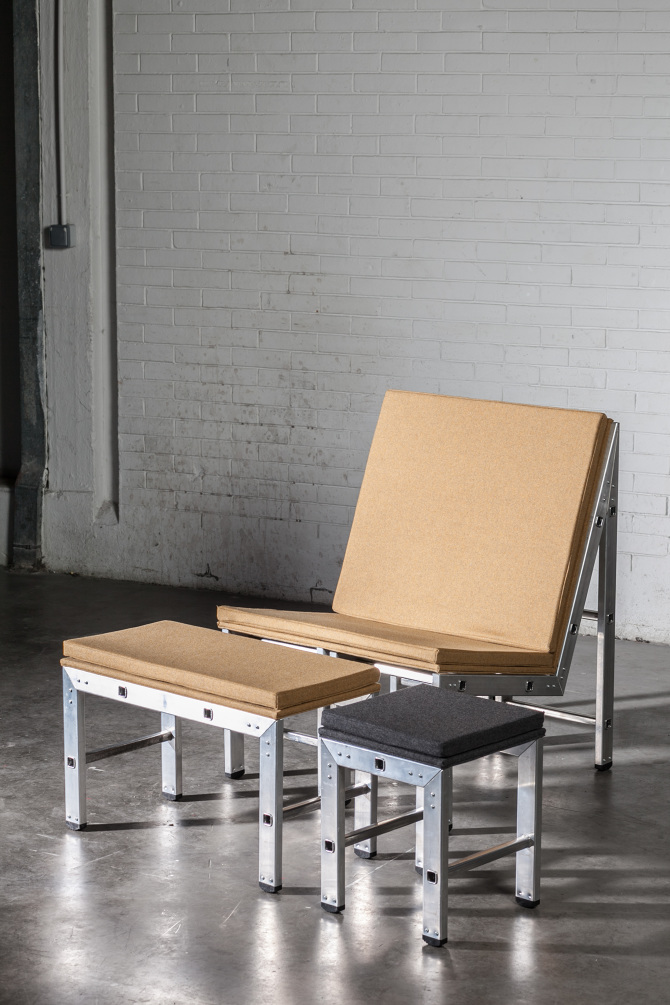 The Great Escape collection by the French collective PZZL is a collection of three pieces – a lounge chair, an ottoman and a stool – made of aluminum ladders. Conceived as something in between rest and movement, this series maintains an ambiguity of real use and potential use.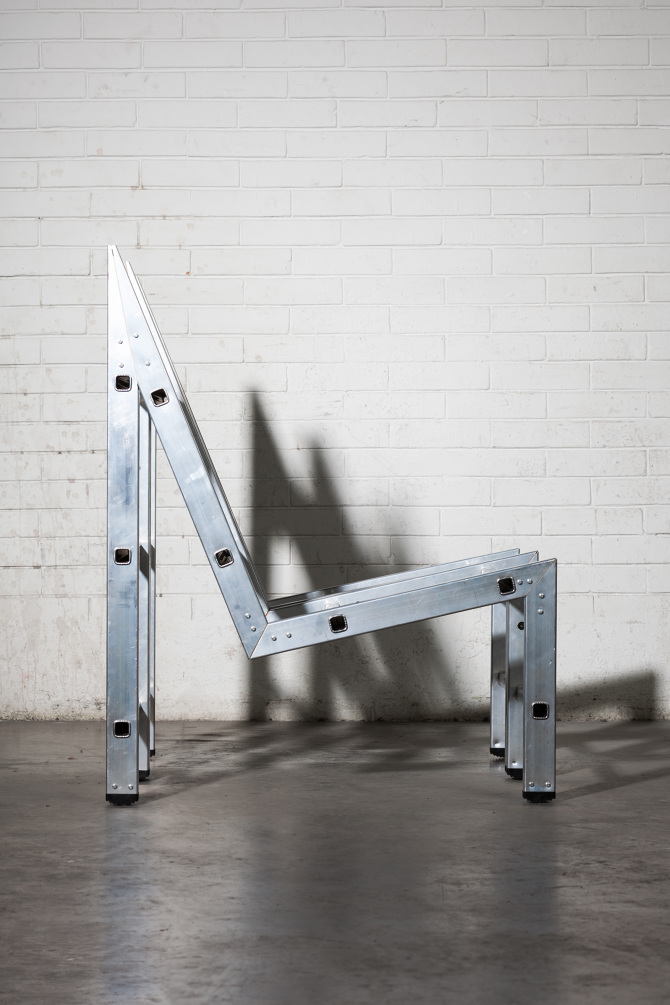 Fabricated from aluminum ladders hijacked and used as raw construction material, the pieces are potential accessories of an imminent escape. The seats are made of plywood, foam and wool felt to provide the comfortable 'rest' part.
Seoul-based 1/Plinth studio has designed Louver Series, a furniture collection that is manufactured utilizing aluminum louver and extrusion frames. The series is inspired by an aluminum louver, an architectural element which is usually found on buildings and engineering equipment – it comprises a set of angled slats or flat strips fixed or hung at regular intervals to allow air or light to pass through.
The aluminum louver was selected the main theme for the project because it is manufactured in various sizes and shapes through existing molds and can be easily modified. Aluminum extrusion frames are chosen for the basic structure of the furniture because they too can be manufactured through various molds and trimmed to the desired length, at the same time being strong enough to support industrial equipment, to say nothing of furniture. As a result, repeated horizontal pattern of the louver as well as clean straight lines of the frames appear to be the signature design elements of the reduced design of the series.
For the surfaces on top of the furniture pieces three materials with contrastive aesthetics are used. According to the team, louver visually blocks the plane as it connects the space, while tempered glass visually connects the space as it blocks the plane, and translucent acrylic has characteristics between the two.
At the moment, the Louver Series consists of eight pieces: cabinet, shelf, desk, table, low table, chair, stool, and bench, but the same logic can be applied to numerous types of products. Each piece's size and structure can be transformed to meet the user's demands because of the flexibility of the utilized industrial materials.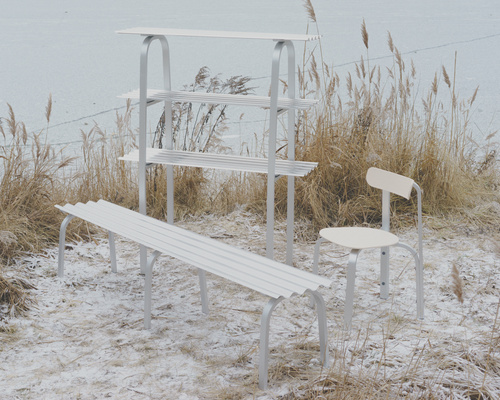 Tao&Jin, a multidisciplinary studio based in Berlin and Shanghai, have chosen corrugated aluminum sheets and flat aluminum tubes as basic materials for the No.7 Project, which includes a chair and a shelf. The structure of bent aluminum tubes demonstrates an appealing combination of simple materials and organic fluid forms.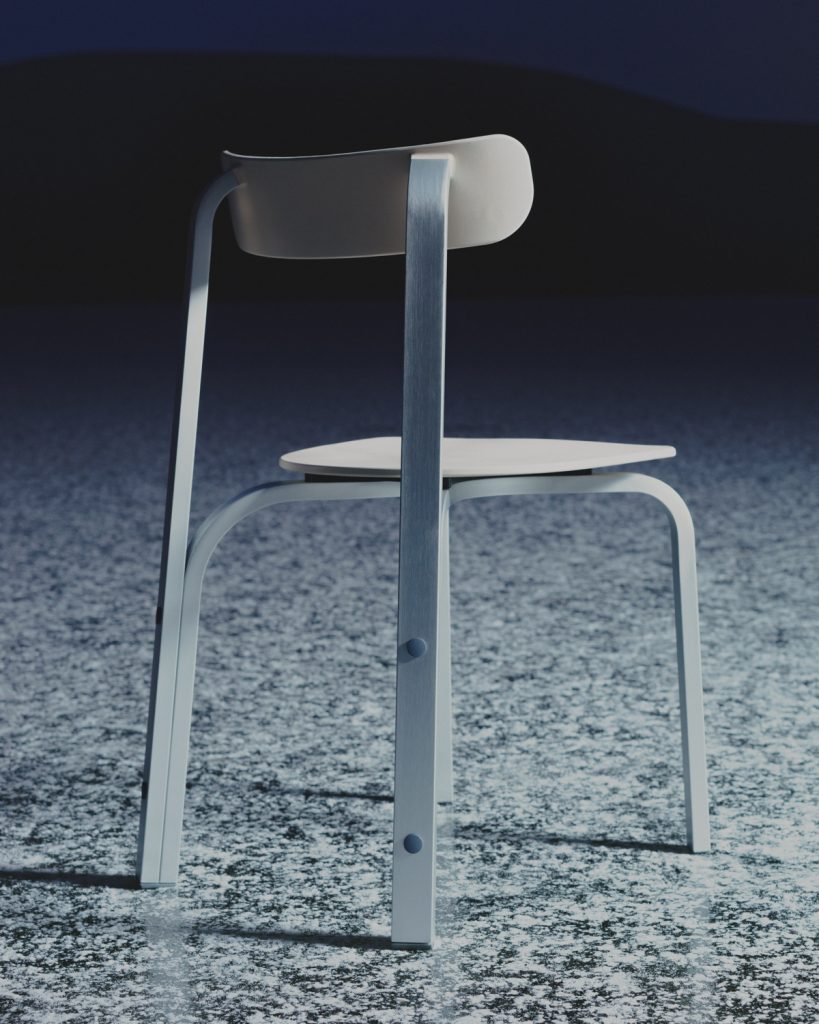 The wave structure of aluminum sheets provides strong support, being at the same time extremely lightweight. Elegant curves are complemented in the series by surprisingly simple production, assembly and packing process. The team describes the pieces as 'ceremonial, logical and comfortable'.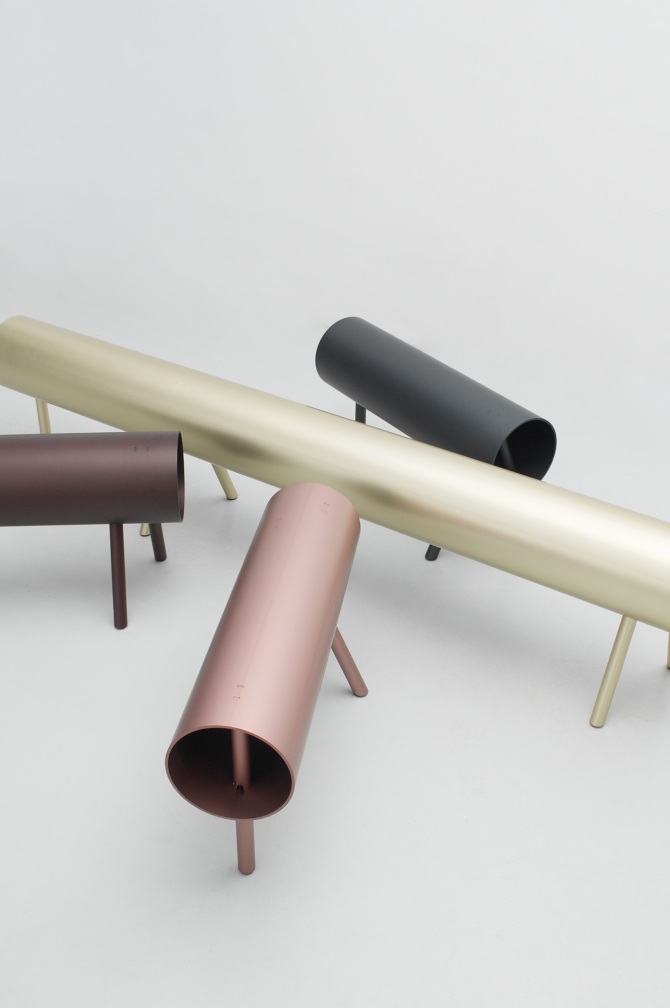 As its name suggests, the Tunnel collection by Dutch studio OS&OOS is made from aluminum pipes as main material. The structure of the Tunnel items is based on that of a sawhorse, a four-legged rack used to support wood for sawing, which is described by the team as having 'strong, sturdy and beautifully simple design'. The pieces of the range which includes cabinets, clothing racks, benches, stools, and tables are constructed without any physical fasteners, such as screws, glue or welding, with each component becoming a direct supporting element.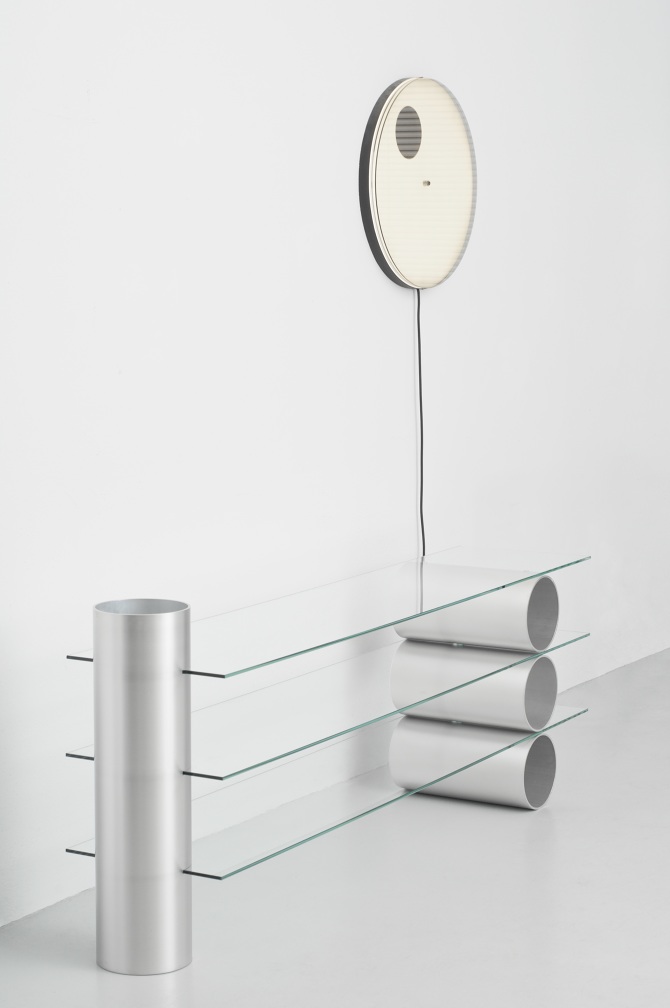 High-tech laser precision-cutting technology used for cutting round extruded aluminum pipes allows for traditional construction to be applied to new materials to gain more advantages, such as light weight and ease of construction.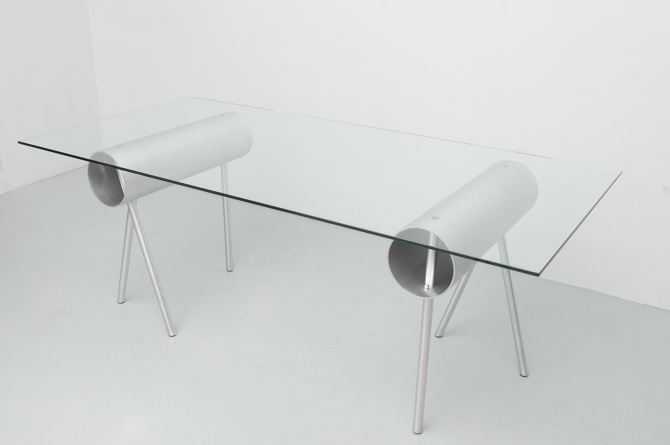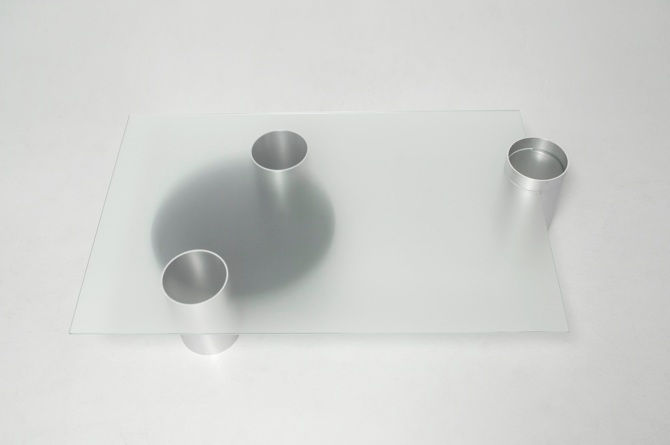 Each piece of pipe furniture comes in a choice of five colours, including champagne, deep red, rose, or anthracite black. All of them are the result of anodization – a technique that creates a hard oxidation layer on the aluminium, that can also be coloured like a dye.