Wooden sculptures have a long history, going back to prehistoric times. Being always available and easy to carve, wood attracted the interest of artists many centuries back. Nowadays, relying on wood as a primary medium for expression, sculptors depart from the traditional wood carving techniques and conventional subjects in order to find new ways to express the ever surprising potential of this material.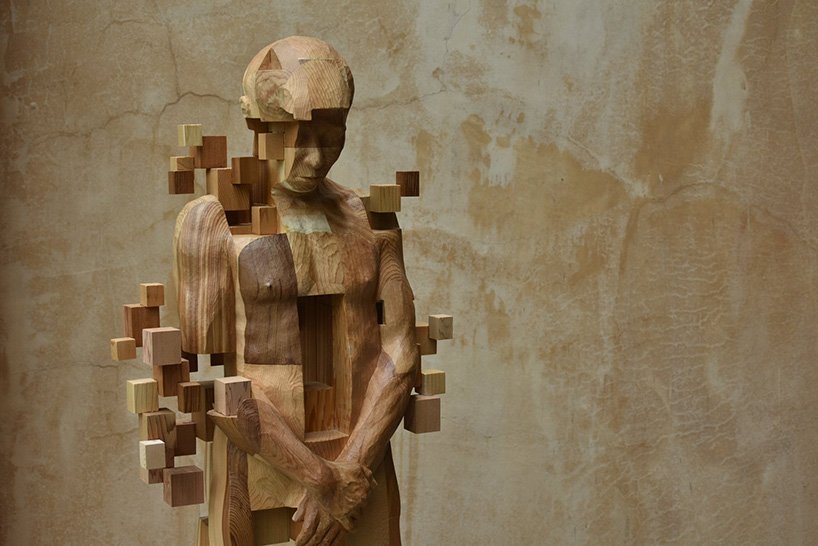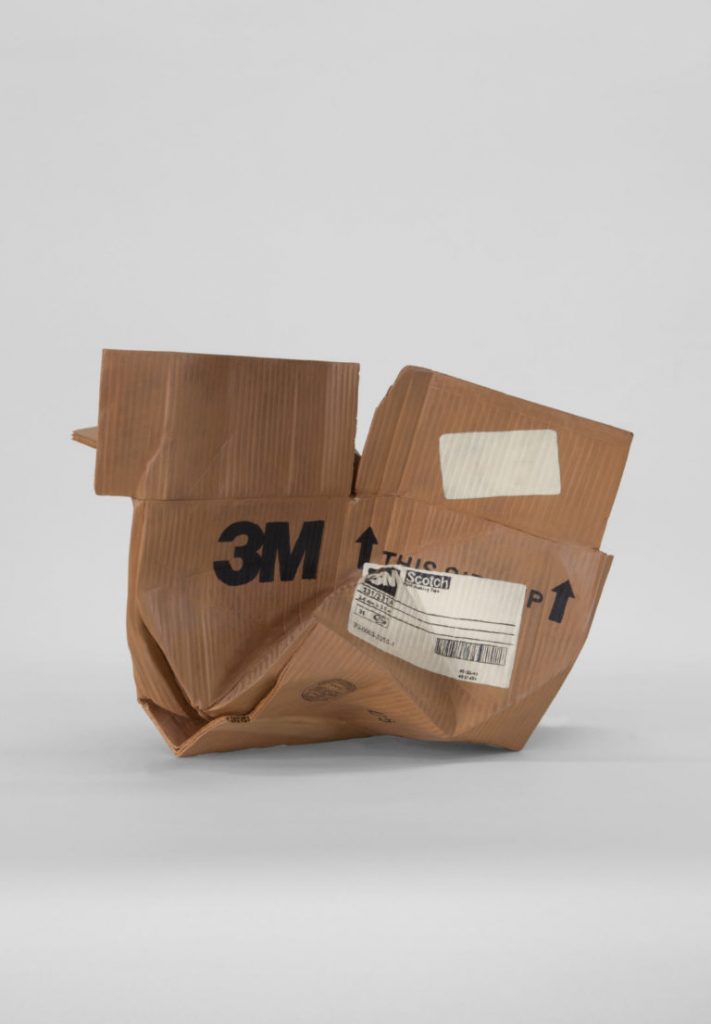 Los Angeles based artist Matt Johnson makes hyper realistic sculptures of various mundane objects including cardboard boxes, rolls of painters tape, broken styrofoam chunks, disposable cups, and cans that are made of carved and painted wood. Johnson's attention to detail is incredible: every curve of corrugated cardboard and every Styrofoam pellet is carved with great accuracy.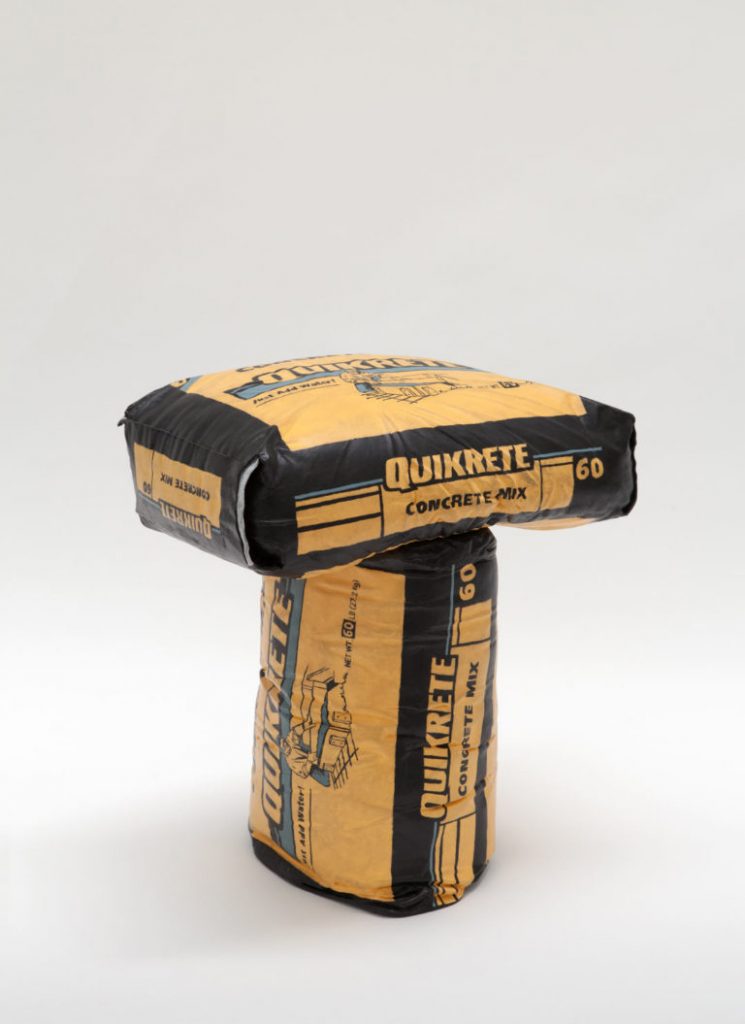 Johnson's works are perfection in replication. Foam and cardboard objects appear weightless, while concrete bags look as heavy as their originals, making you forget they are all made of wood.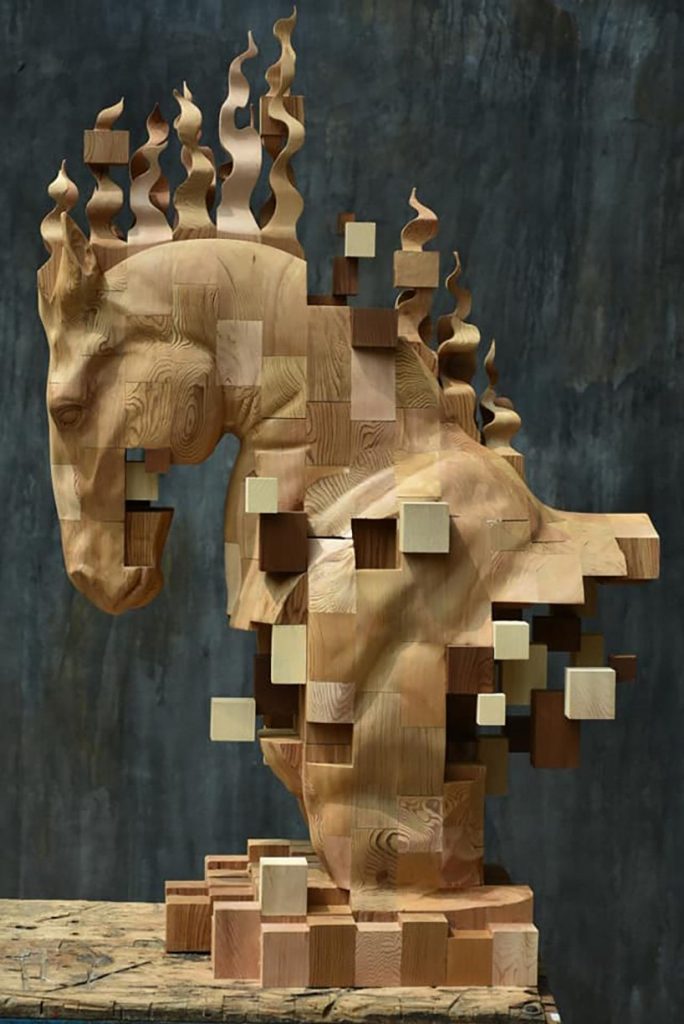 Wooden sculptures by Taiwanese artist Han Hsu-Tung mimic not real life objects but computer glitch. His carved works visually dissolve into pixels of walnut, teak, or African wax wood. Looking like an encounter between the digital and analogue worlds, the pixelated sculptures seem to be defying gravity, creating a feeling of movement and displacement.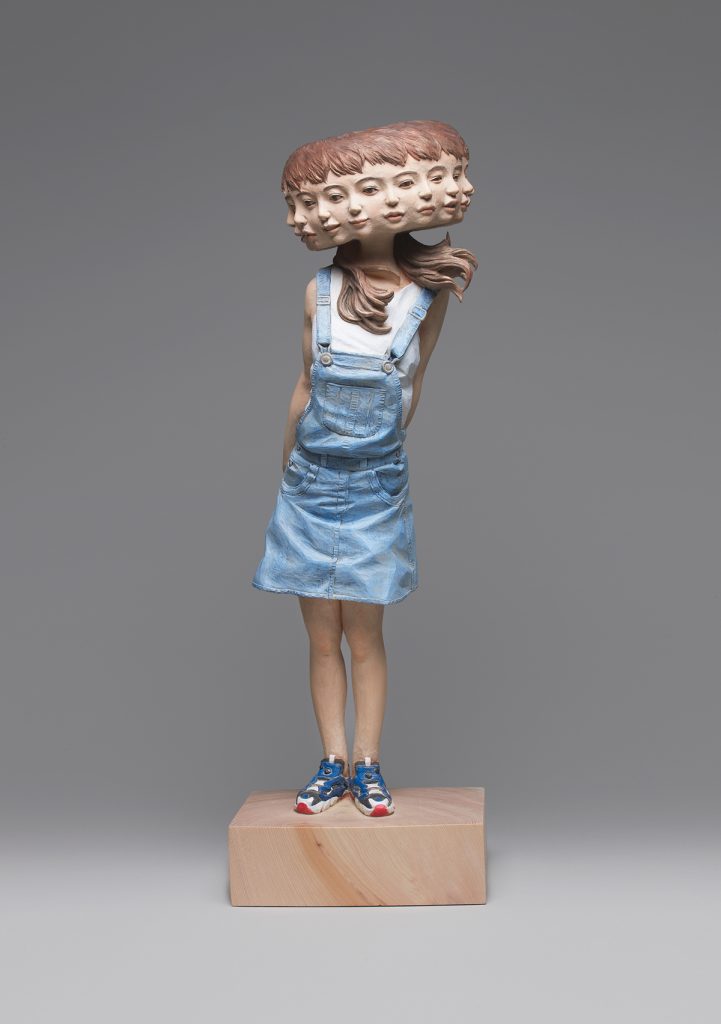 Sculptural work by Japanese artist Yoshitoshi Kanemaki portrays a different kind of glitch. His surreal larger-than-life sized figures of young girls are chiseled from tree trunks. Defying ordinary physical proportion, Kanemaki manipulates facial features beyond normal boundaries, their heads multiplied in expressions that range from distressed to joyful in a single sculpture.
Kanemaki thinks that his sculpture series are the projection of his own emotions, as every person holds hesitations or inconsistencies and therefore experiences ambivalent feelings.
The story wouldn't be complete without Tony Cragg, the outstanding British sculptor currently based in Wuppertal, Germany. Being one of the world's most distinguished contemporary sculptors, Cragg uses natural wood to create new forms of sculptural language. His artworks are a visually compelling balance between manmade and natural shapes.
Thanks to his versatile techniques, the surface of his artworks is extended and contorted developing new lines and contours, positive and negatively curving surfaces and volumes, protrusions and deep recessing folds.