Architect Margot Krasojević has designed a medical cannabis farm for both rural and urban agricultural programs.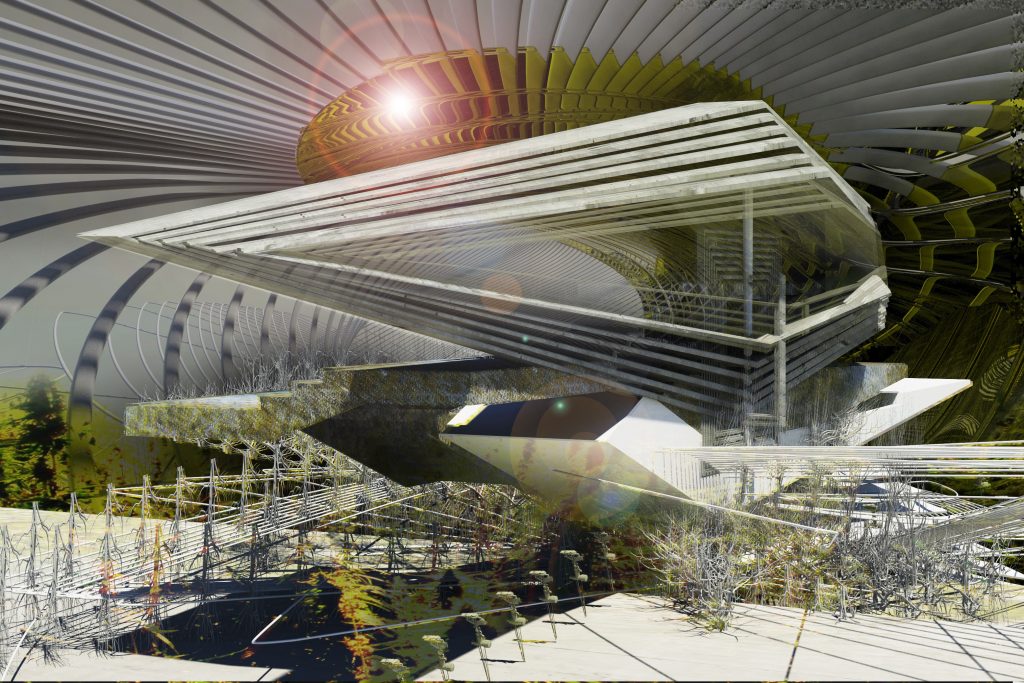 As Spain recently became an advocate for the use and distribution of medical marijuana, she says this project is "part of the initiative to use architecture as a tool for this legal transition, as well as addressing necessarily relevant growth conditions".  
As with all her work, this project embraces sustainability as part of the environmental growth considerations, using carbon negative materials, native of the hemp plants surrounding the building. 
Hemp plastic and hempcrete are part of Krasojevic's recent material study whose properties are applied structurally to this project, whilst the hemp-based 3d printed LED collection is recyclable as well as biodegradable.   
The outdoor medical marijuana farm is located near Barcelona: Catalonia only recently, legally-approved medical marijuana growth, recognising it as the next frontier of agricultural growth. 
The main cantilevered structure is built using hempcrete and it is surrounded by fields of hemp, a plant which grows quickly and has been used for thousands of years as part of building material infrastructure. Hemp is a sustainable material which regulates temperature and humidity, yet when mixed with a lime-based binder it becomes stronger than concrete, making this building material breathable, capable of absorbing carbon from the atmosphere, locking it in, the process of organic hemp to building material petrifies cellulose to strengthen it creating a type of stone stronger than concrete, sparing/saving the need for mixing toxic concrete on site, hemp offers a lightweight yet carbon neutral (negative if insulated correctly) material which is invaluable for a safe sustainable building. 
Margot Krasojević Architecture is now designing a sustainable farm for Britain as it is the largest exporter of medical marijuana. The environment will dictate the terms of the design criteria.