Designers have long expressed their creativity by using innovative textiles and motifs and these three examples are no exception.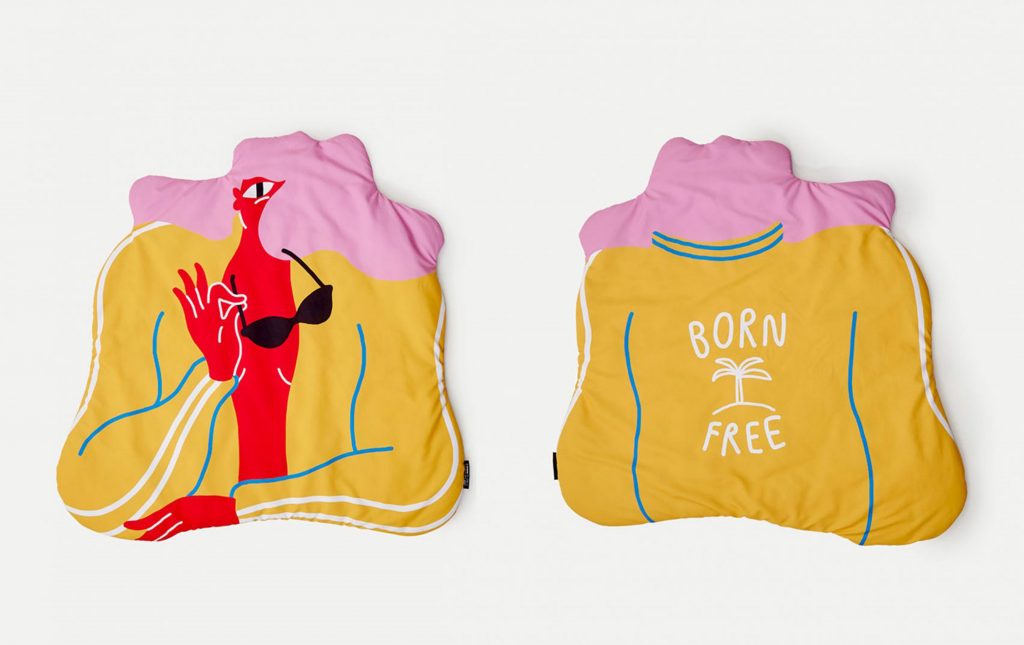 Egle Zvirblyte blankets, Sancal
Artist Egle Zvirblyte has created Cosas — a collaboration collection of home and lifestyle accessories with Spanish furniture company Sancal, as a part its new Jungla home range. Zvirblyte's collaboration features five blanket designs decorated with polka-dots, bananas and a tiger wearing sunglasses.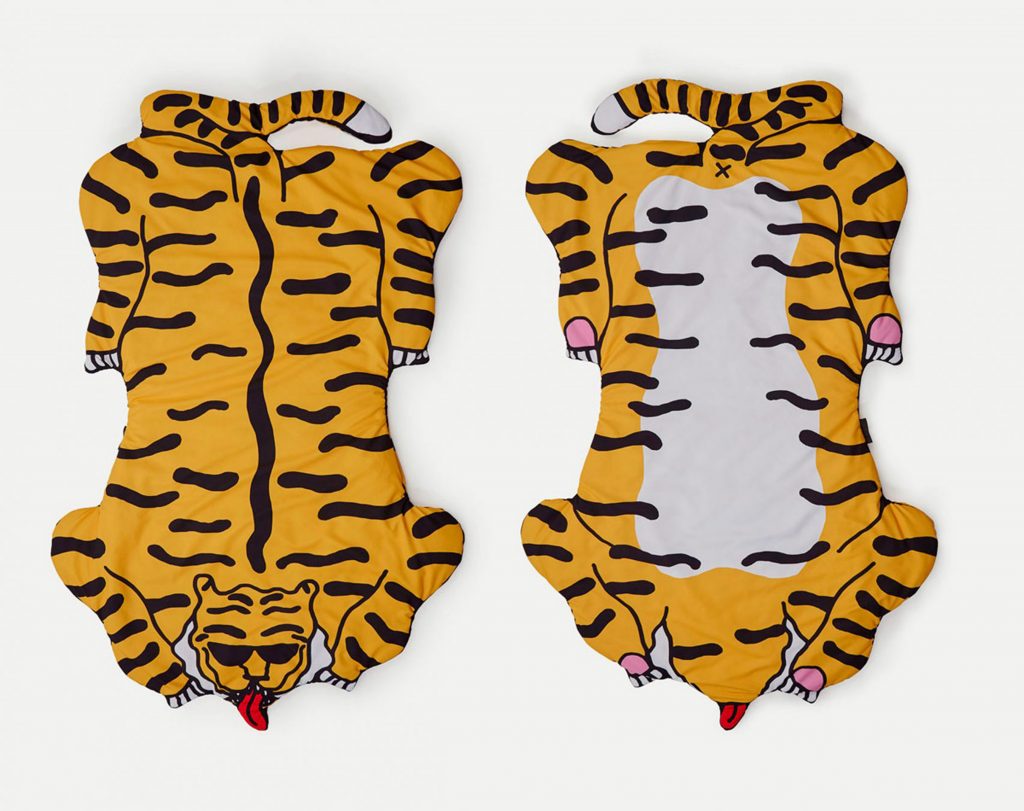 Egle Zvirblyte blankets, Sancal
The entire Jungla collection was presented in Milano Salone del Mobile design exhibition in April this year and is now sold worldwide. The idea behind the collection is 'letting your house to be invaded by the jungle' to blur the limits between the real and surreal, orderly and chaotic, natural and man-made. "The goal was to make wild, tongue-in-cheek items to disrupt the ordinary." Designs include blankets, pillows, cushions, vases, wall stickers and temporary tattoos.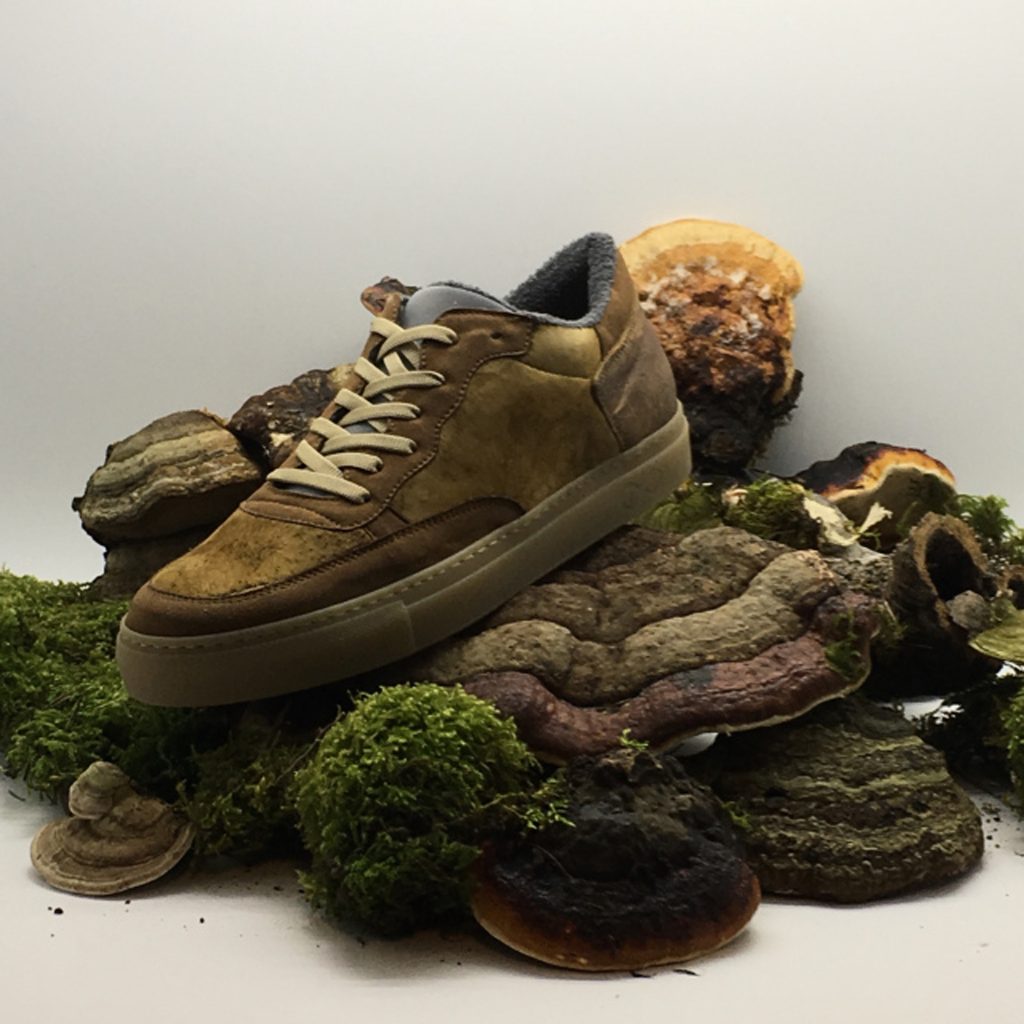 Vegan Sneakers, Nat-2
It's no secret that the vegan food movement is growing around the world as consumers increasingly shun meat and animal by-products in the name of animal welfare and sustainability. So, it should come as no surprise that vegan clothes are also growing in popularity. And companies like nat-2™ , the Munich-based sustainable brand is continuing to raise its profile with shoppers. One of its recent launches is the nat-2™ x Zvnder vegan sneaker line made from real fungus. 
This collaboration between nat-2™ and Berlin-based designer Nina Fabert of Zvnder saw a range of sneakers made from fungus 'leather' made from tree fungus – Tinder Sponge, which is a parasite growing on dead or weak Birch and Beech trees. It is used in combination with high quality, innovative materials such as eco-cotton frottee, microfibre suede from recycled PET bottles, real cork insoles and real rubber outsoles. All the products are handmade in a small factory in Italy, but the production process is a long one. The fungus is not always easy to find, and then is harvested and worked by hand. Once processed, the material is not only vegan but also gluten and chemical-free with antiseptic and anti-bacterial properties.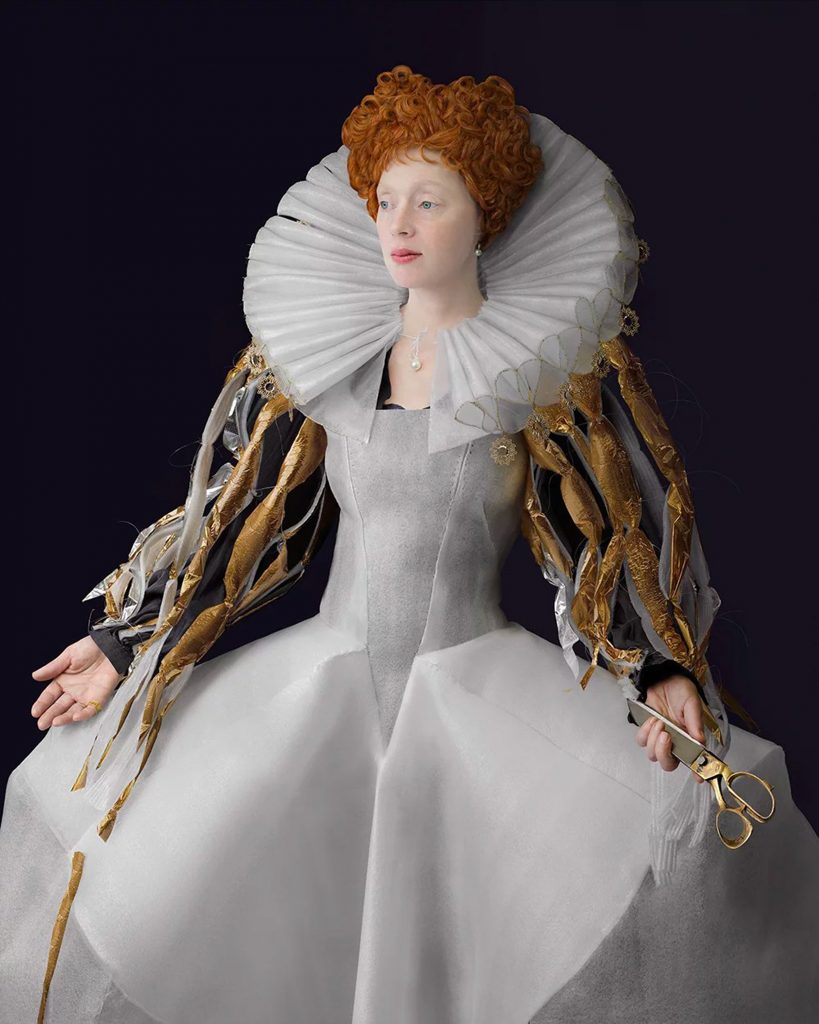 Continuing the theme of sustainability is costume designer, sculptor and photographer
Suzanne Jongmans. One of her current projects sees her using packaging materials, such as foam and foam rubber to make clothes. The foam is so refined that it looks like silk and once sculpted into clothes. Jongmans then creates 'Old Master' style photographs of models wearing the pieces.