The Felleshus of the Nordic Embassies in Berlin is playing host to Architecture and Landscape in Norway, an exhibition running until January 17, 2019, showing a selection of photographs depicting the intersection of contemporary architecture and landscape along Norway's most scenic roads.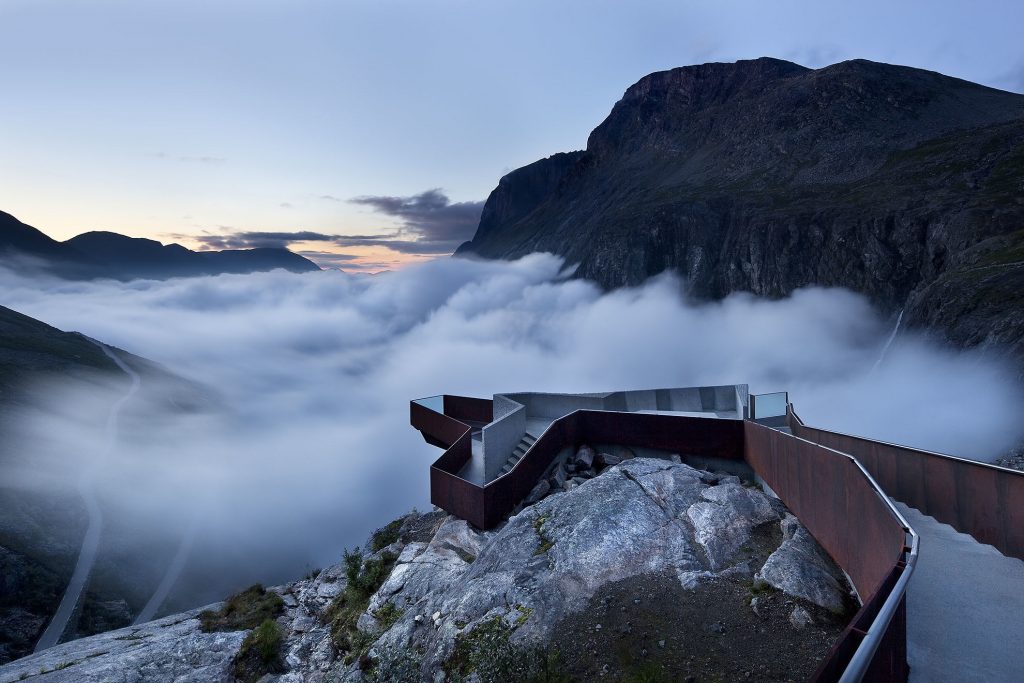 The official National Scenic Routes are 18 specially selected roads that run along the coasts and fjords, and over the mountains and plains, which by 2024 will have almost 250 rest areas and viewpoints created by some 60 architectural firms, landscape specialists, designers, and artists.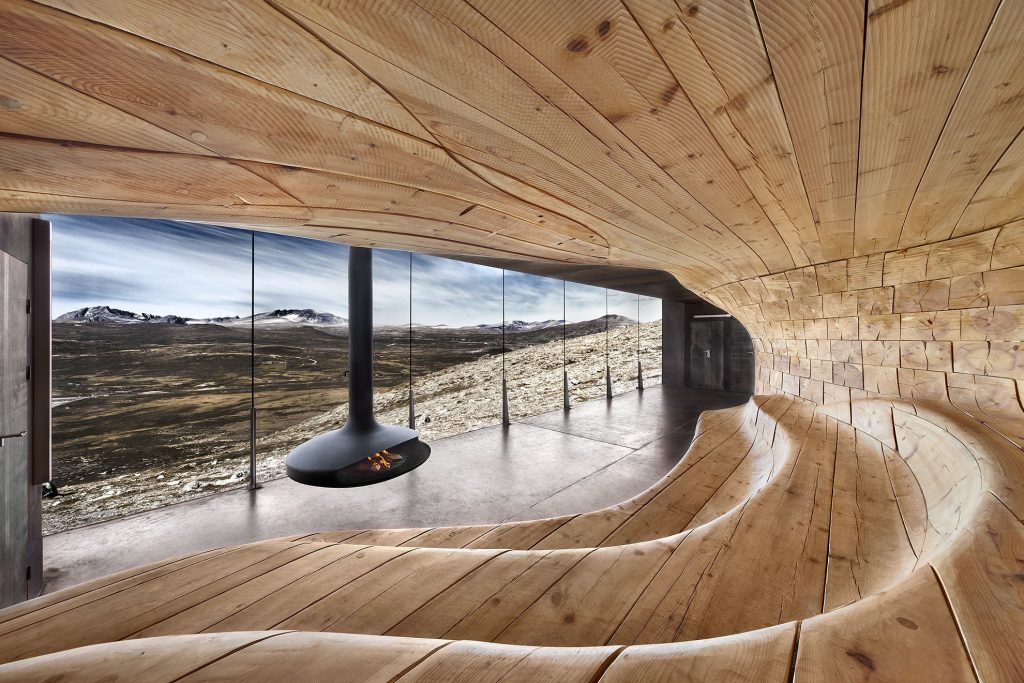 The photographs are the work of award-winning photographer Ken Schluchtmann, who has traveled more than 25,000km over the past eight years, living in his VW-Bus for weeks to produce more than 10,000 photos. Schluchtmann, working with Berlin creative agency Bluescope, have created an experience that allowed visitors to immerse themselves in Norway's impassable and impressive landscape. They've also used the architecture of the building to be effect – incorporating its various levels and materials, such as exposed concrete, glass, wood and metal, all reminiscent of the architecture depicted in the photographs.