The coronavirus outbreak has forced people around the globe to wear personal protective equipment (PPE) on a daily basis. Prioritizing safety, we forget about the environment. The result is the frightening statistics showing that 129 billion face masks have been discarded every month since the start of the pandemic. Estimates suggest that around 75 per cent of these will end up in landfill or ocean, where over the course of around 450 years they will break down into microplastics. To address this issue, designers offer ingenuous ways of recycling used PPE into something meaningful.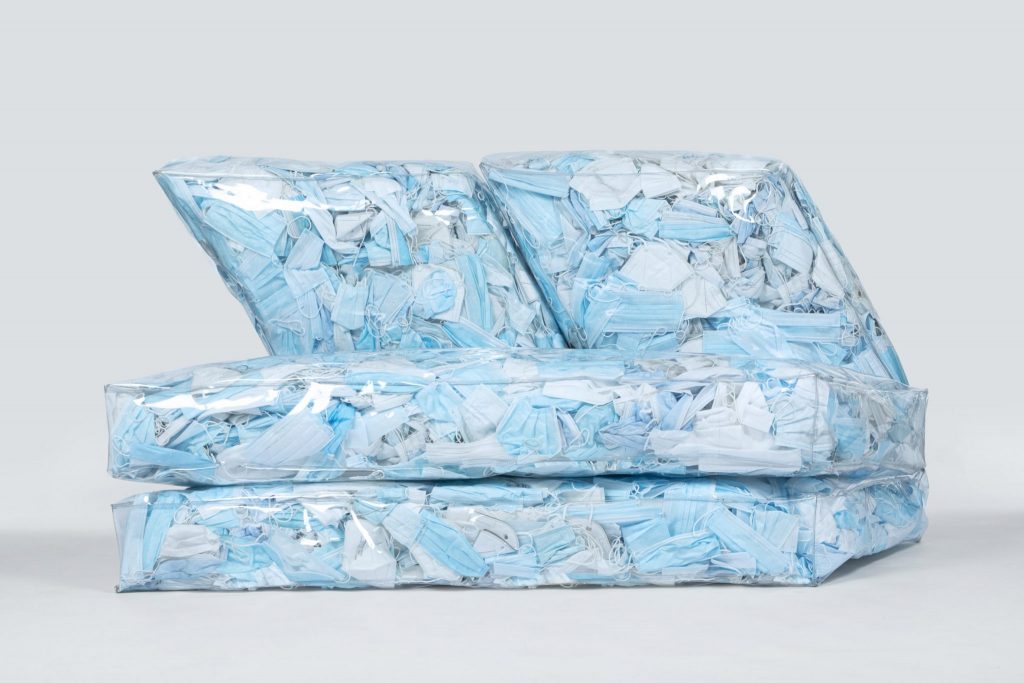 To raise awareness of the amount of plastic waste being generated as a result of the coronavirus pandemic, Italy-born and Reykjavik-based designer Tobia Zambotti has used discarded disposable masks as the stuffing for a sofa.
Aptly named Couch-19, the piece comprises an iceberg-shaped modular pouf filled with personal protective equipment (PPE) that was collected by volunteers in the streets of Zambotti's hometown in the north of Italy. To inactivate coronavirus particles that could be left on the used face masks, the designer stored the collected PPE in sealed plastic bags for a month before disinfecting them with ozone spray.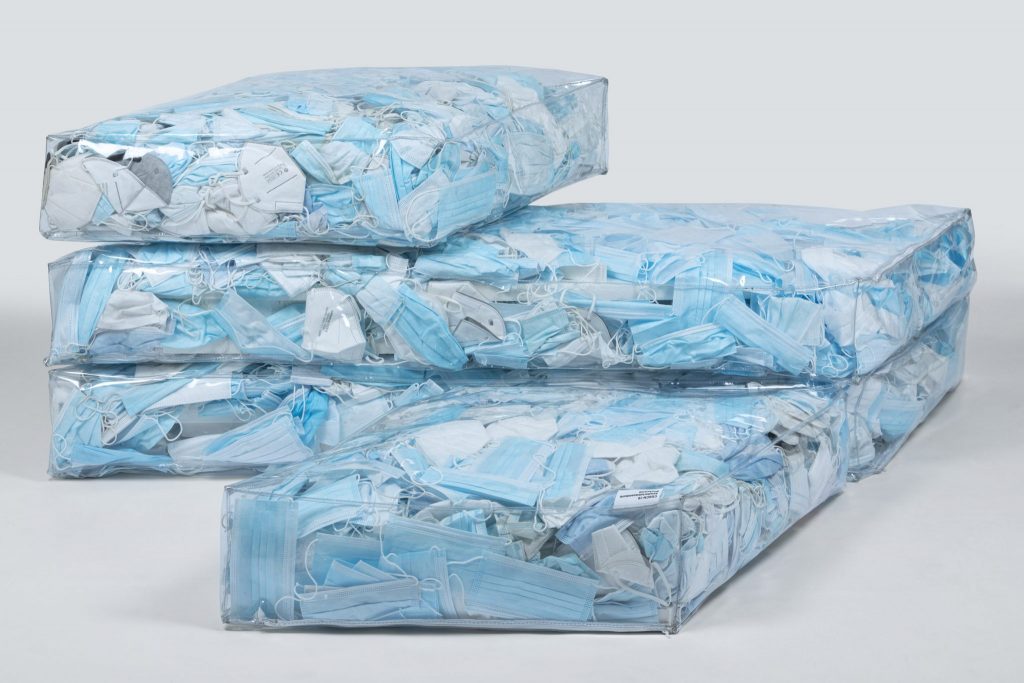 10,000 light blue masks are stuffed into four units covered in clear PVC to resemble the tip of an iceberg as a reference to the fact that this is only a small fraction of the frightening amount of face coverings discarded globally every day. The components can be combined into a number of seating configurations from a regular sofa to a chaise lounge.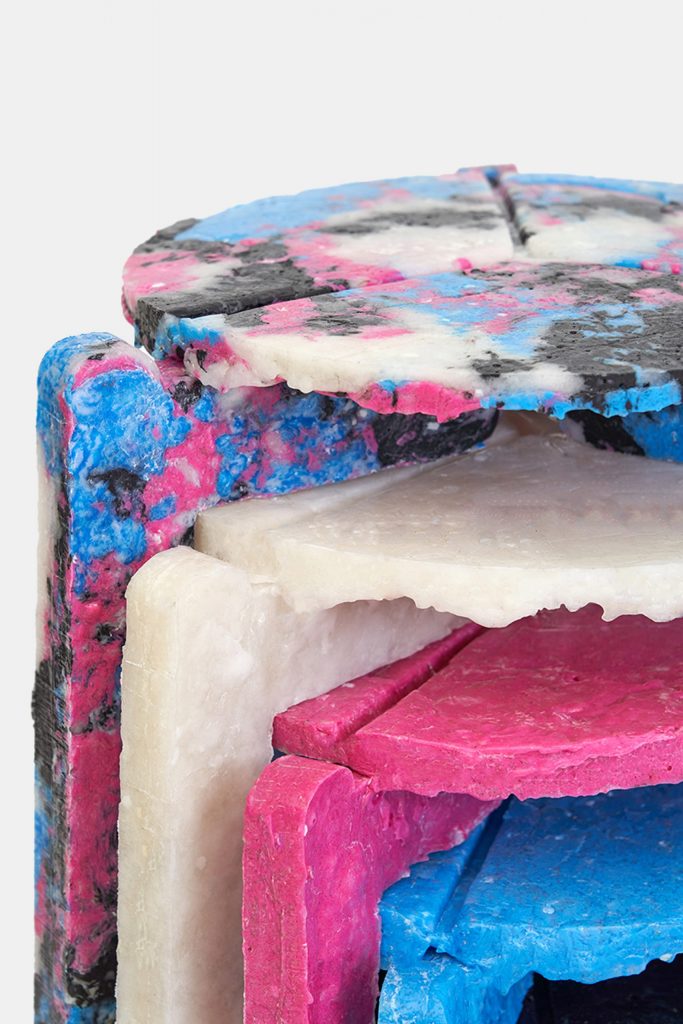 South Korean designer Haneul Kim has come up with a method of recycling discarded single-use face masks into a stackable stool. His Stack and Stack stools are completely made from the repurposedPPE, with no added substances or materials.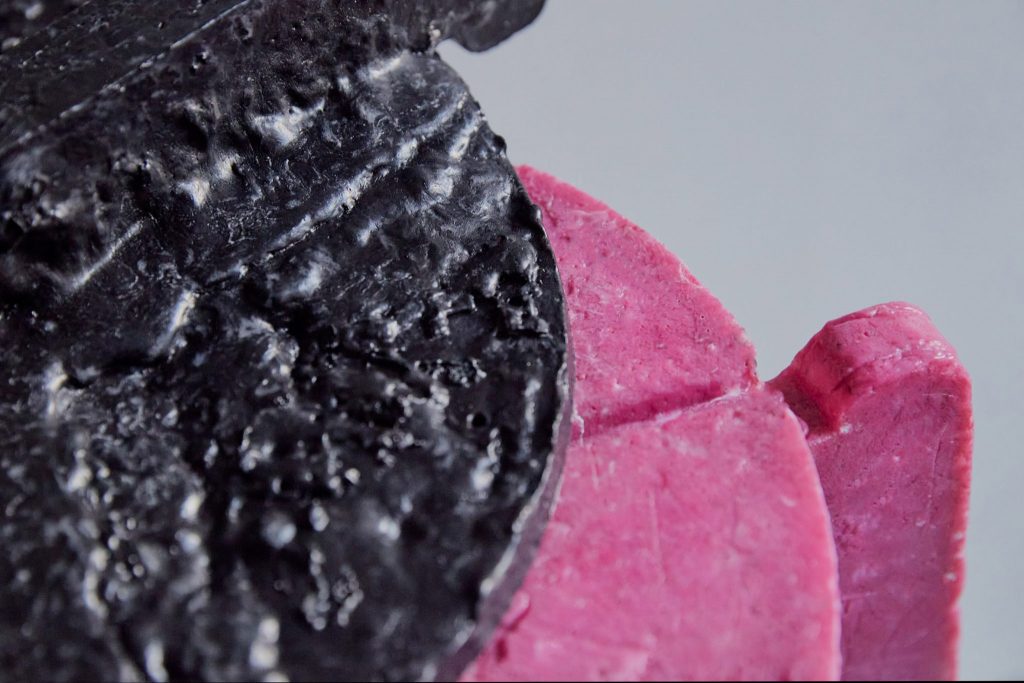 For his project, Kim installed mask collection boxes on his university campus and emptied them periodically. After quarantining the collected masks over the recommended period of days, the designer removed the metal wire that tightens the nose and the cotton ear loops. Then he stacked what was left from the mask – the polypropylene filters surrounded in a non-woven plastic fabric – inside of a mould and melted them one by one using hot air of more than 300 degrees Celsius. Gradually, the material built up to create a tough, durable plastic strong enough to be used for a seating design. It took Kim about 250 masks to form each leg and another 750 for the seat.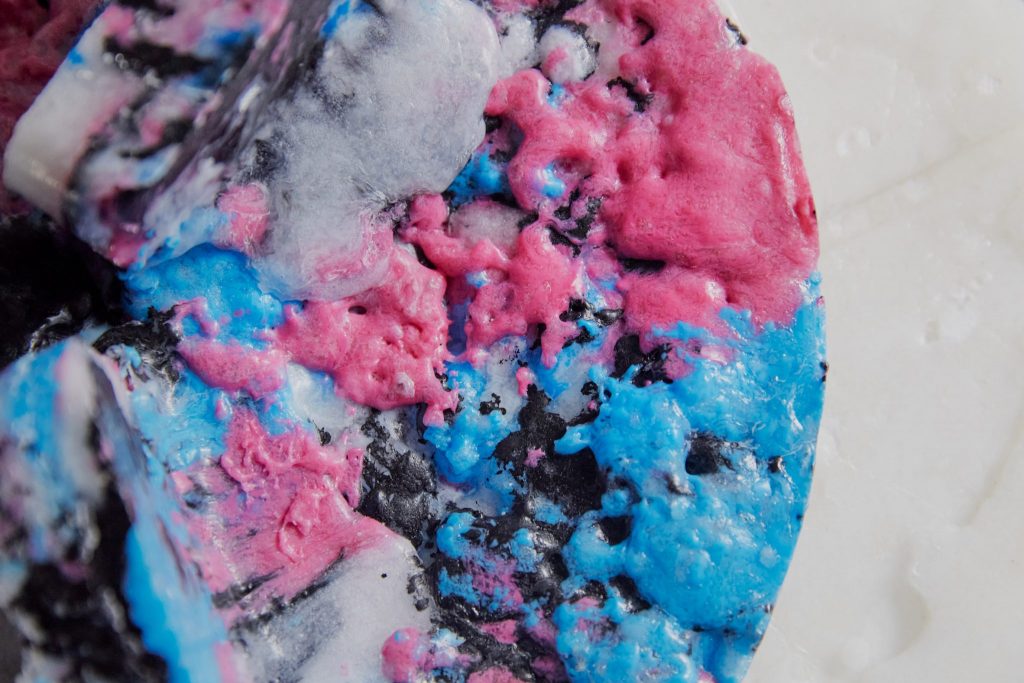 The production method enabled the designer to forego glue or resin. No added dyes or paints were used to achieve the stools' marbled patterns: the speckled blue, pink, white and black surface of the final pieces is simply derived from the colour of the original masks.