Food is an important part of our life, regardless of culture. From childhood, many of us associate food with warm feelings and good memories. Inspired by a special and personal value food may hold, artists use their talent and creativity to recreate delicacies and groceries in the most unexpected materials, from felt to stone. These fantastic renditions are so amazingly lifelike it is hard to believe they cannot be eaten.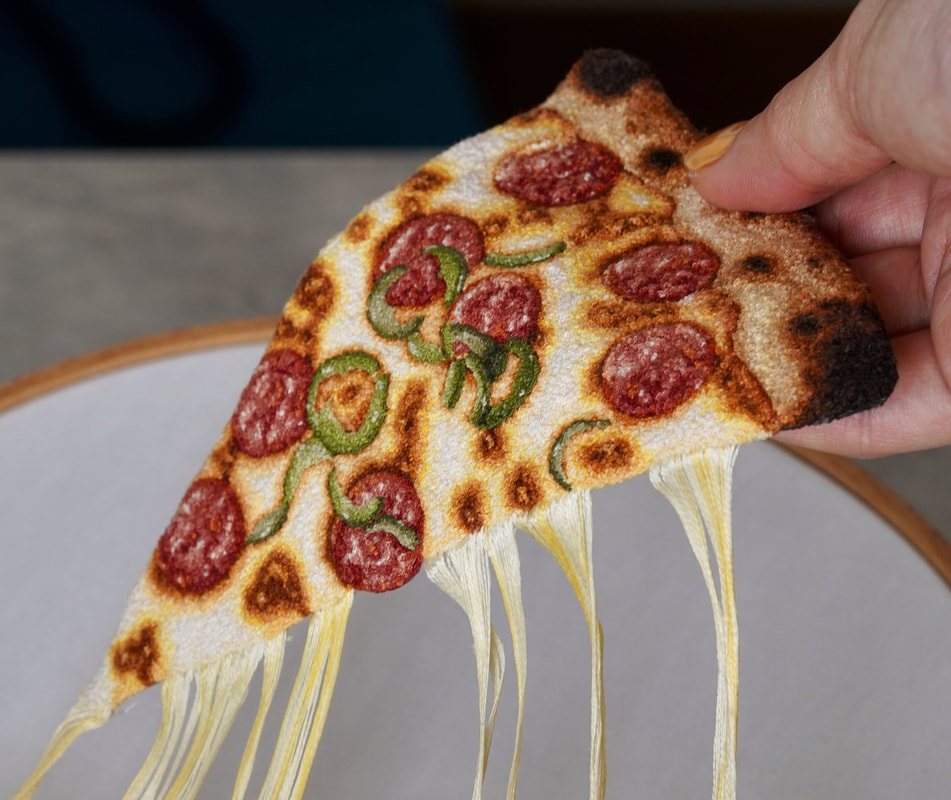 Japanese art student Hama has created an expansive platter of strikingly accurate sushi made entirely of natural stone. Through painstaking shaping, engraving and polishing, the artist captures the look of Japan's national delicacy. All pieces boast their natural color, meaning that no paints of artificial coloring was used.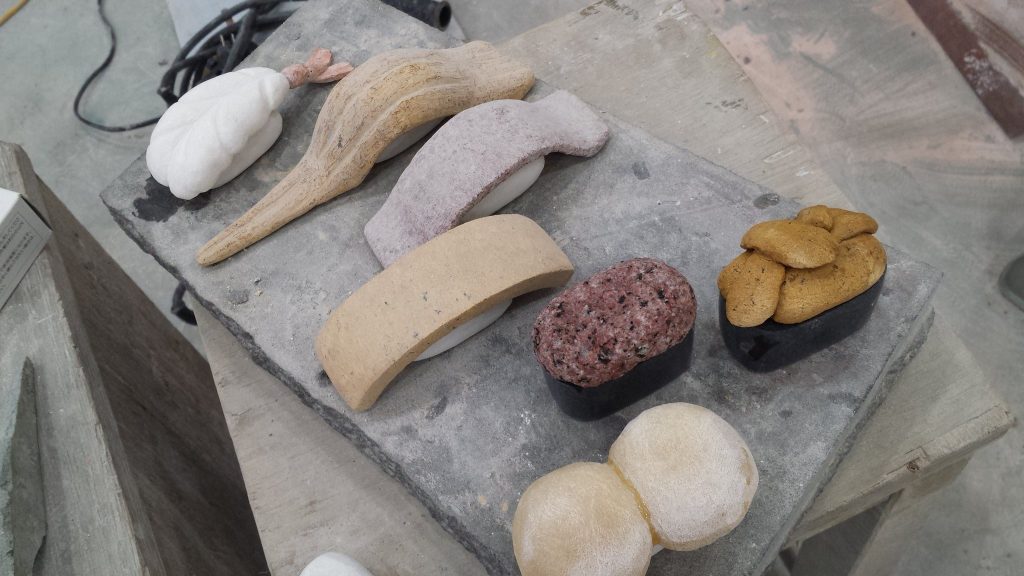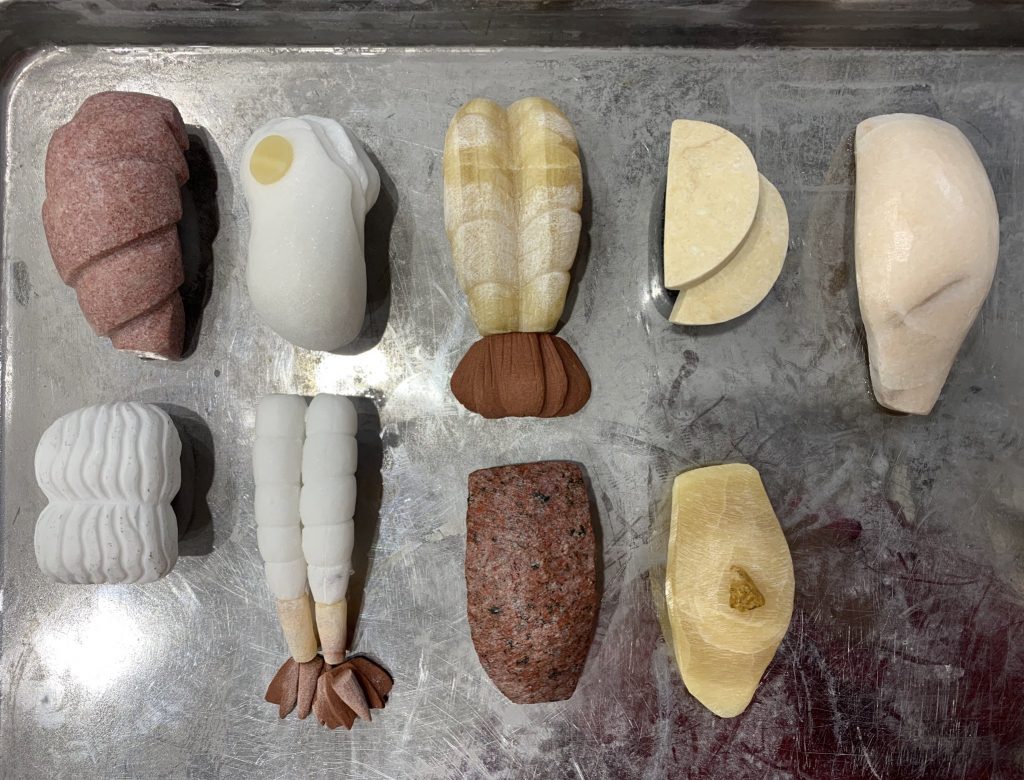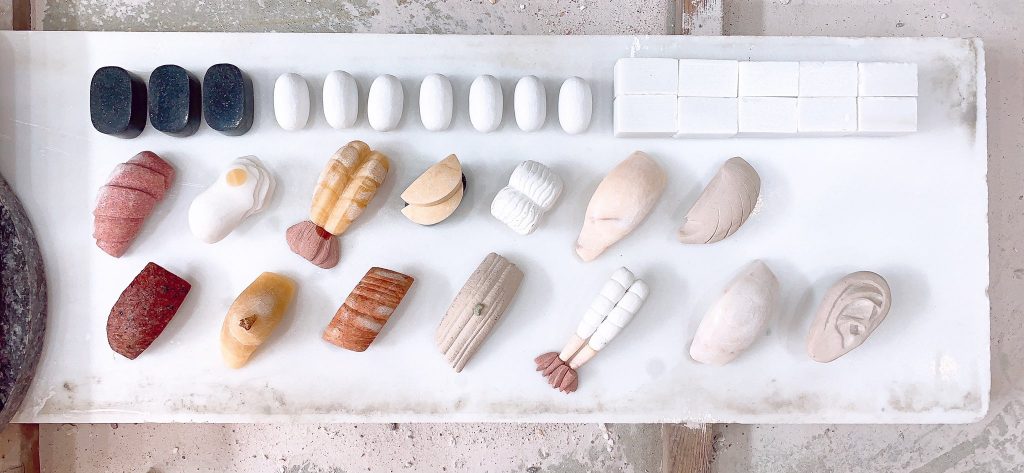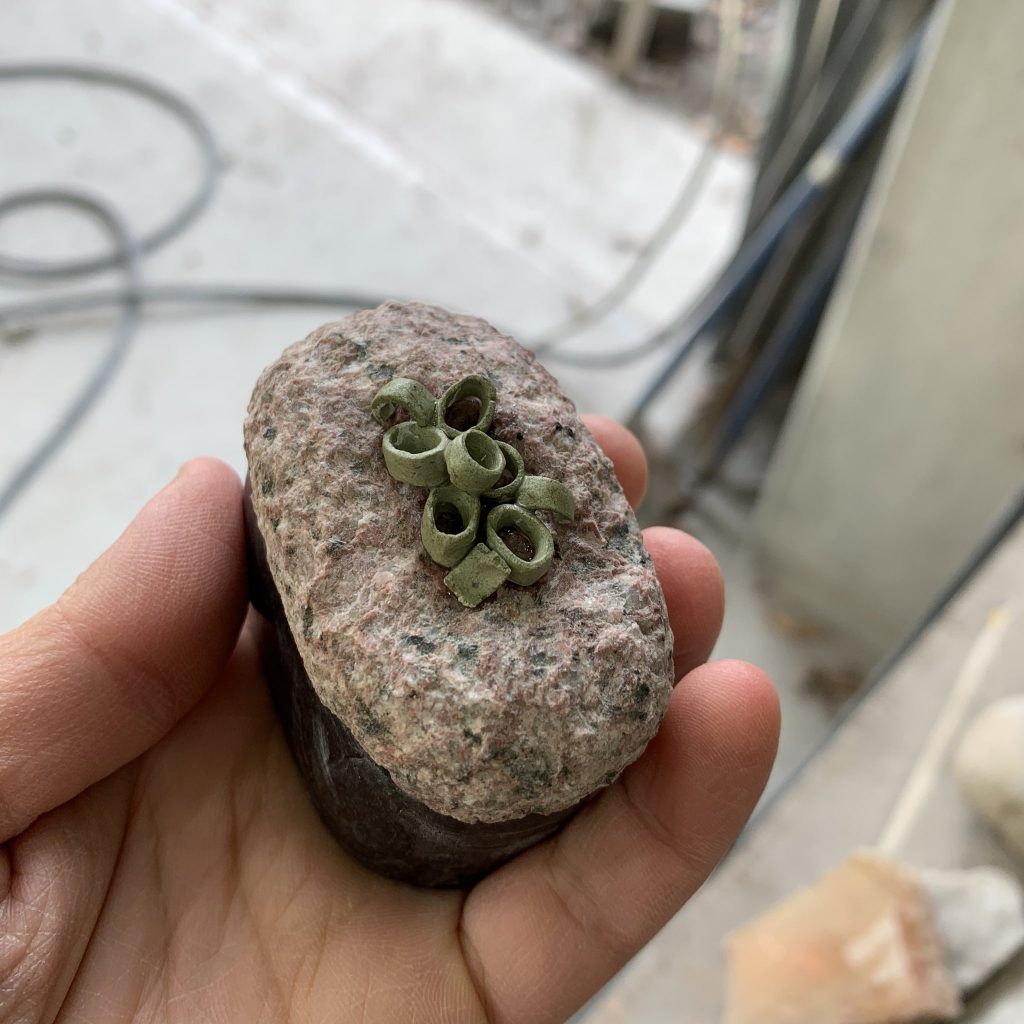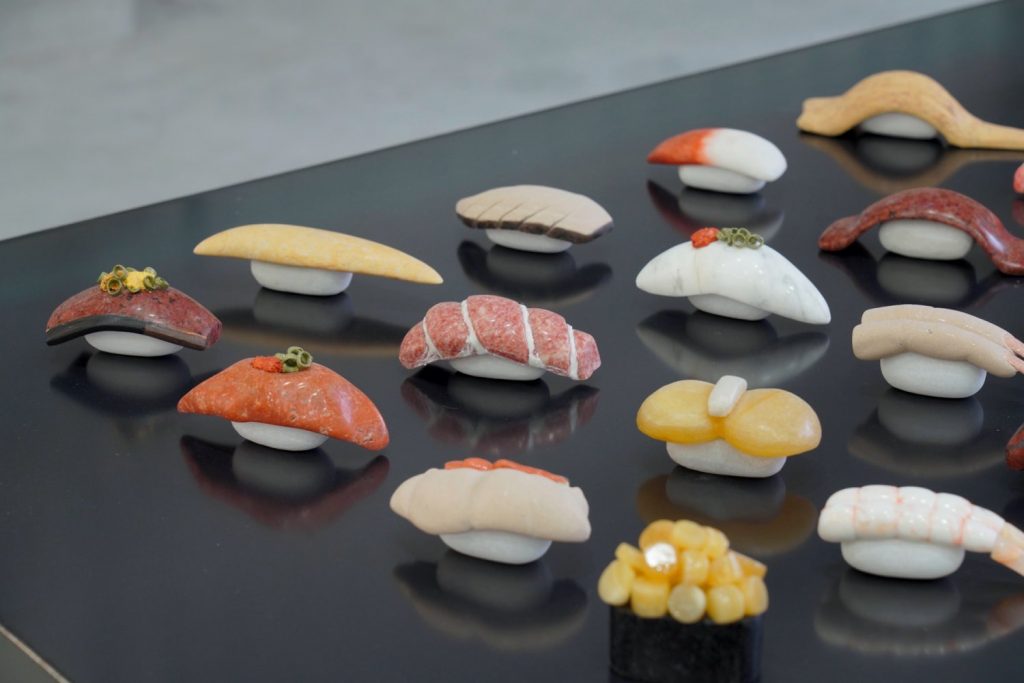 Referencing his part-time work at a restaurant, the artist hoped to highlight the life cycle through the process of waste. At a closer inspection, the viewer can find parts of the human body, such as lips, ears and fingertips, riddled throughout the mix of stone nigari pieces. By putting them on the rice, the artist wanted to spark a conversation about waste and existence through food.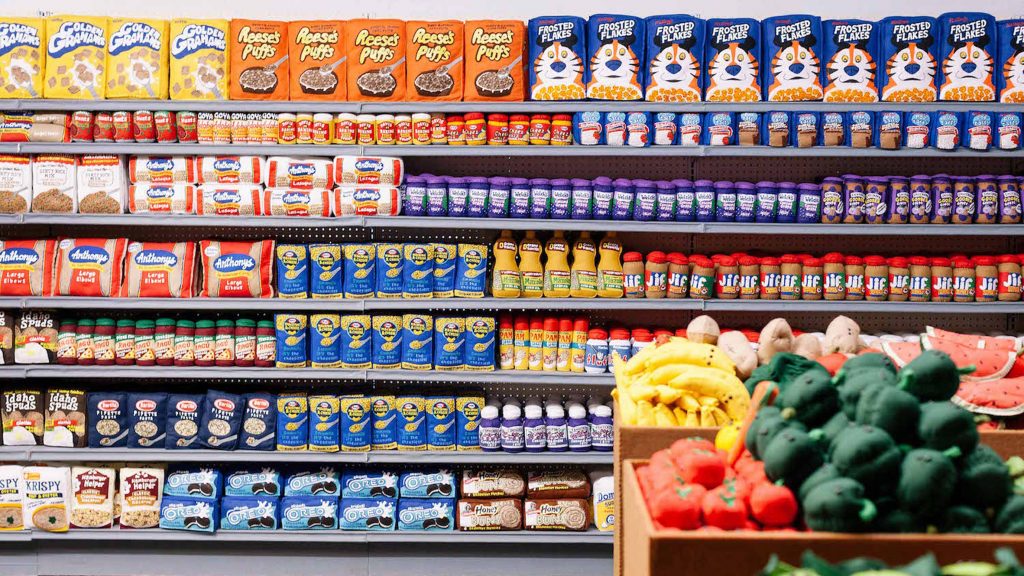 For her latest installation Sparrow Mart supermarket, British felt artist Lucy Sparrow filled a 260 sqm space 31,000 plush renditions of supermarket items, including fruits and vegetables, sushi rolls and groceries. All pieces, including a felt ATM machine, are available for purchase.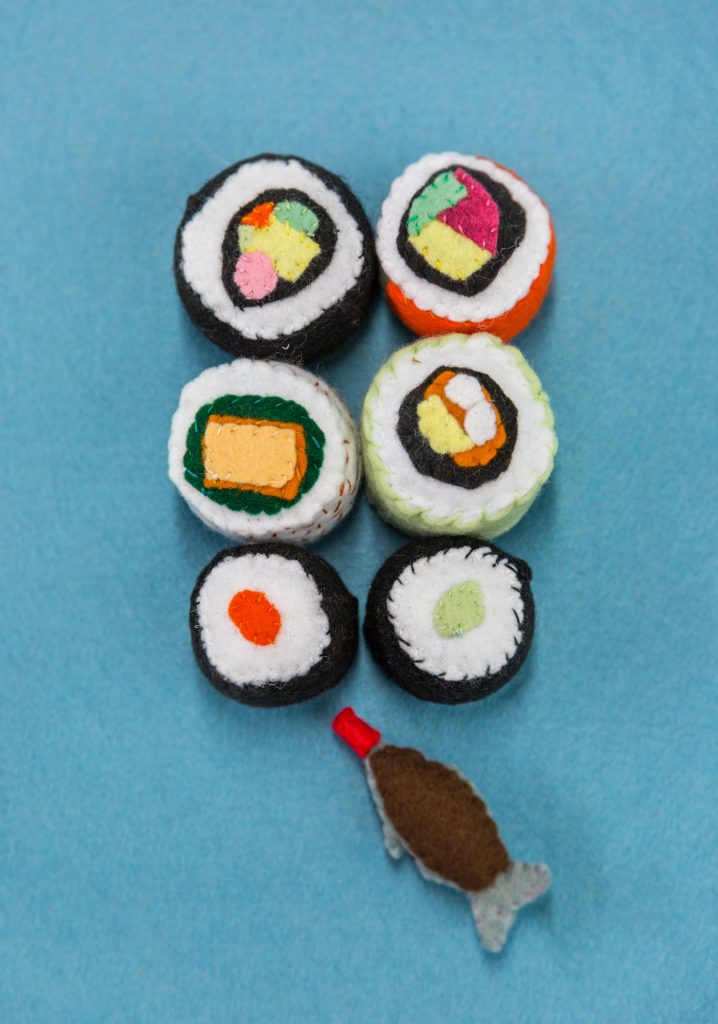 Sparrow worked with five assistants over a period of a year to make all the items in the shop, which she sewed together using felt and stuffing. Some of the products, such as pork chops, were filled with beans to better represent the weight of the actual food items.
Fruits, vegetables, seafood and deli meats have cute smiling faces, while packaged items feature quite accurate labels handpainted by Sparrow herself.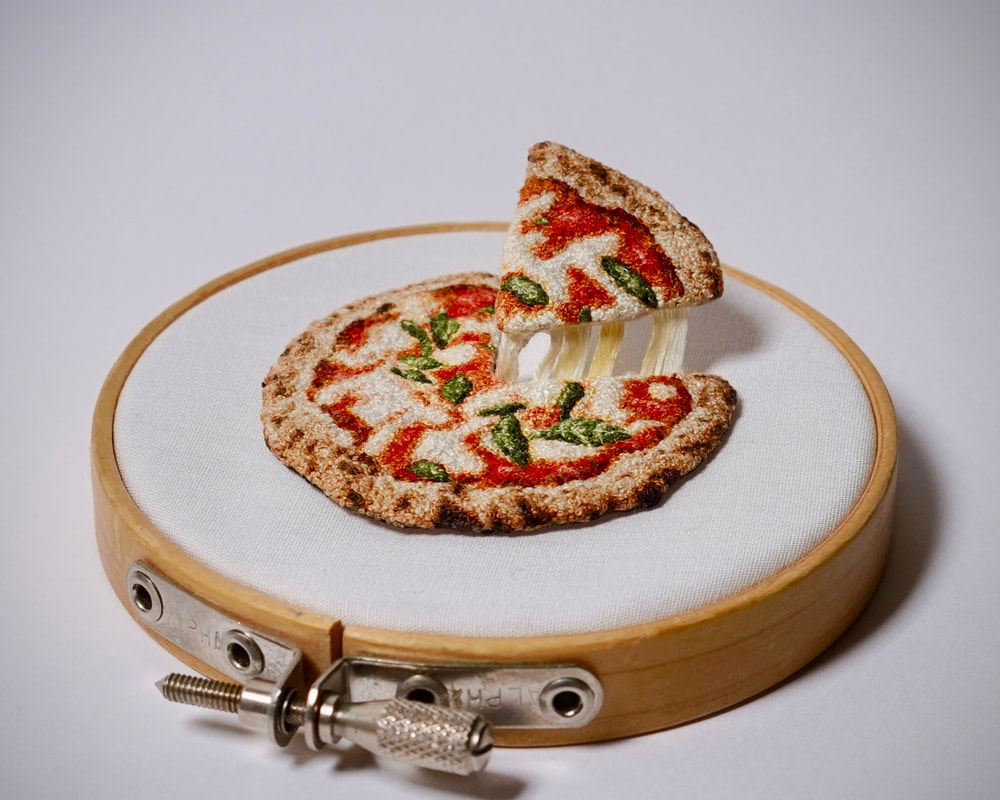 Japanese embroidery artist Ipnot uses the technique of French knot stitching to create tiny and incredibly detailed renditions of food, undistinguishable from real products. The range includes bowls of ramen, sushi rolls, pizzas in boxes, or even cherry tomatoes. The works often incorporate props, such as ketchup bottles or chopsticks, to add an interactive layer to the pieces.