You seldom think of a metro station as a place of comfort or inspiration. However, excellent examples of the beautiful architecture can be found even underground. Keeping track of the structural integrity of the walls, air circulation, excessive moisture, and a million other concerns, architects manage to create transient spaces enhanced through art, lighting, and unique design.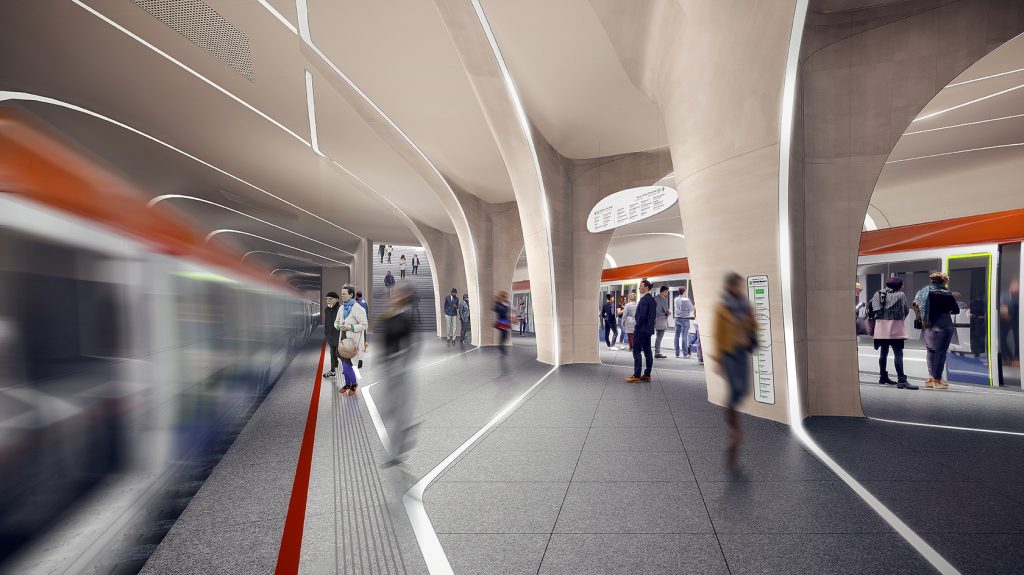 Back in 2017, the Toronto-York Spadina Subway Extension Project (TYSSE), an initiative aiming to create more public transit options in the wider metropolitan area, extended Toronto's subway system through to York. The project included two stations – Finch West and Pioneer Village stations – designed by the late British architect Will Alsop described as "one of architecture's biggest characters and talents", and his architecture firm All Design in collaboration with local architect Richard Stevens. Both stations are distinguished by their cantilevered roofs and entrances designed as a pair of sculptural structures, their enhanced height aiming to increase their visibility.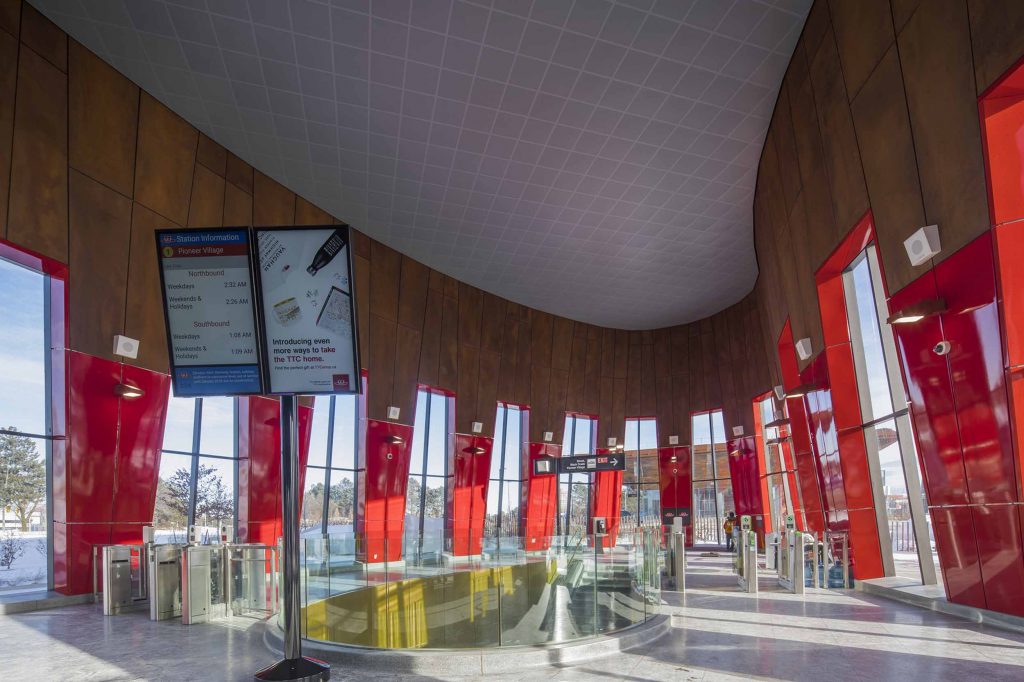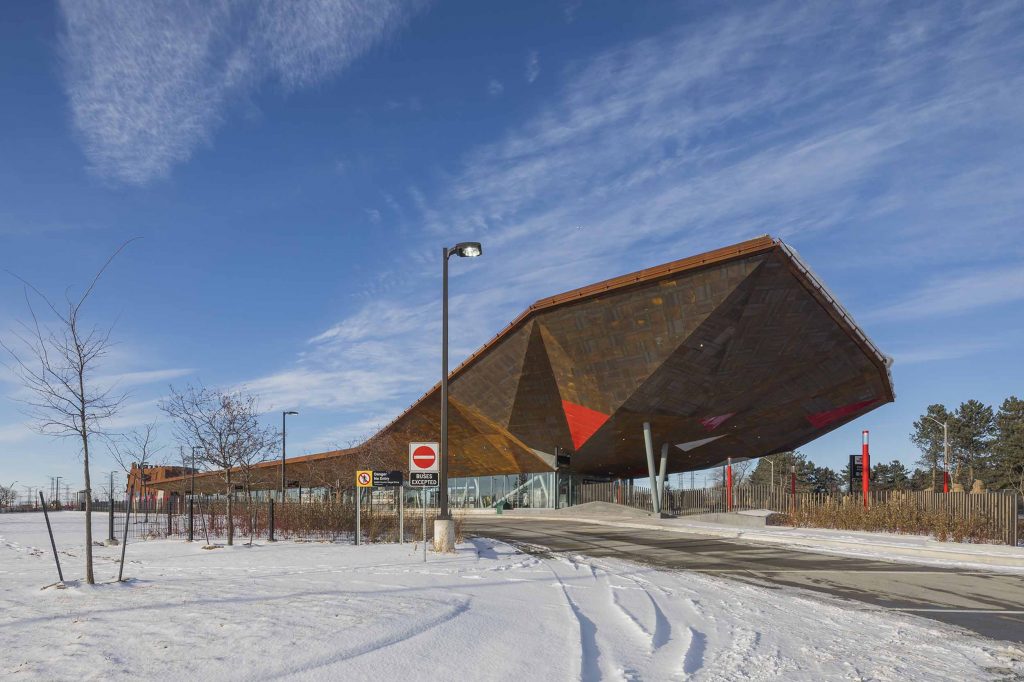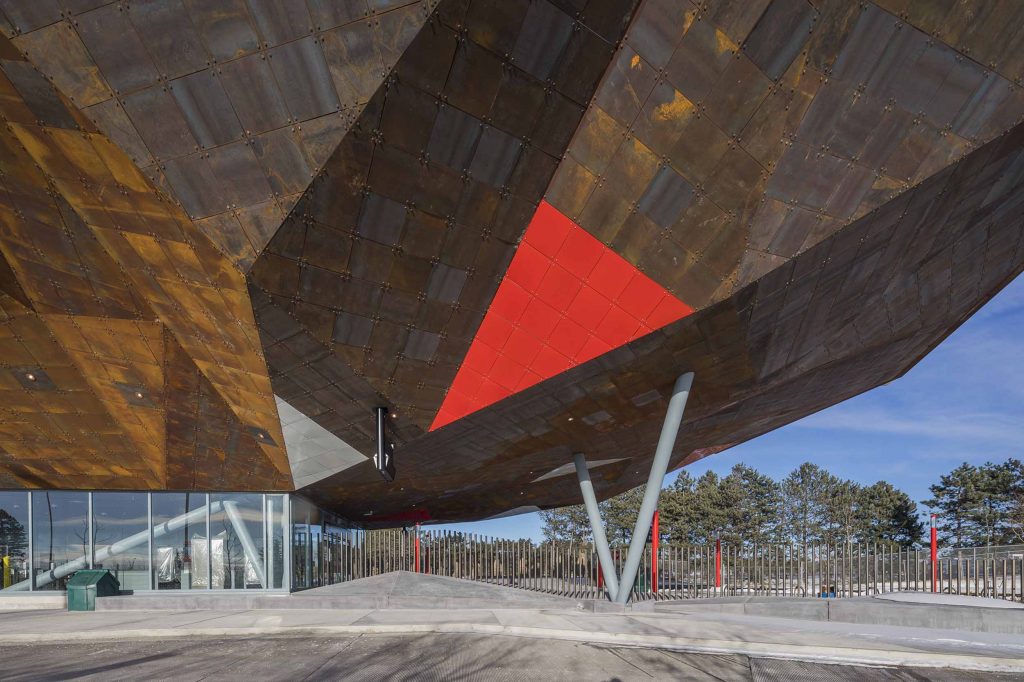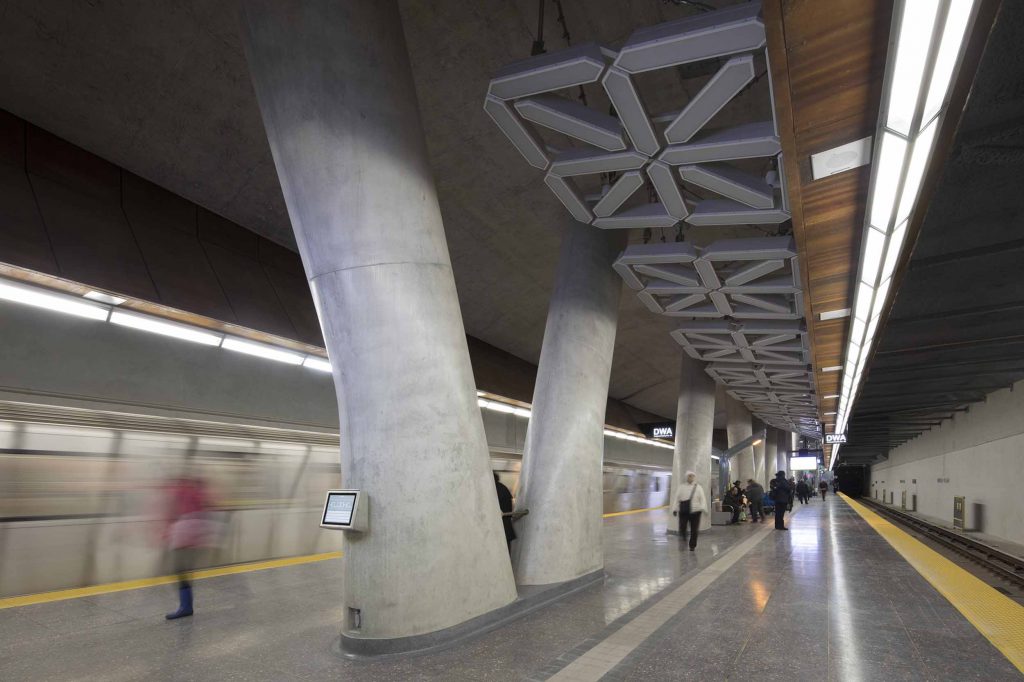 Pioneer Village, located on the border of York, is clad in weathered steel and is characterized with a huge geometric canopy roof that creates a covered space for two regional bus terminals. Inside are polished concrete walls with angled supporting columns down in the platforms. A suspended array of 40 light designs by Berlin studio Realities:united run along the ceiling, and display text-based messages sent from passengers.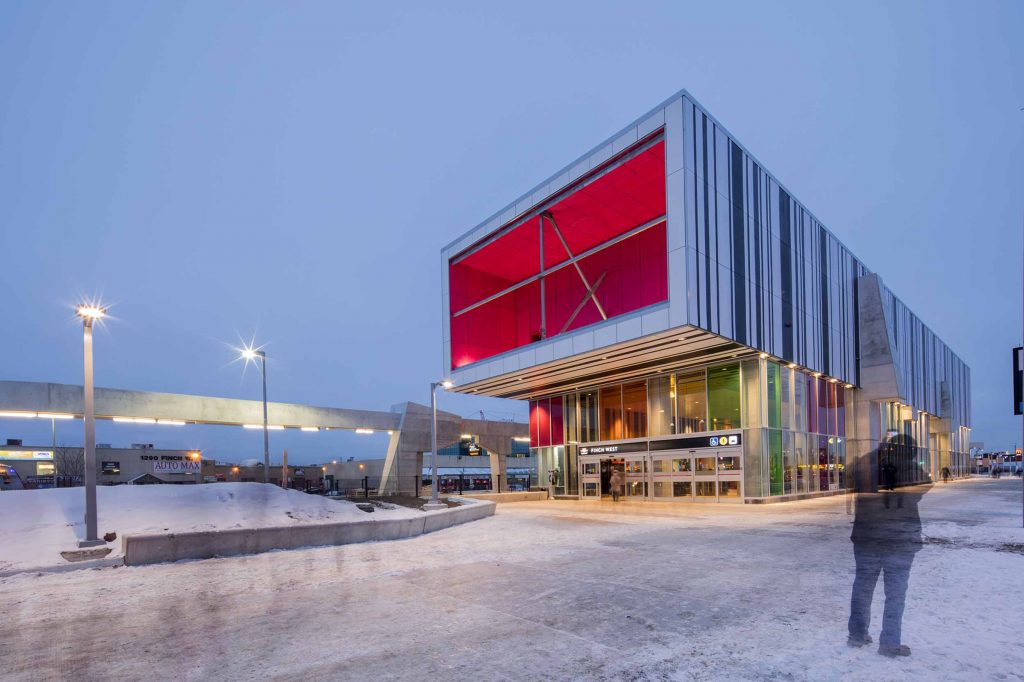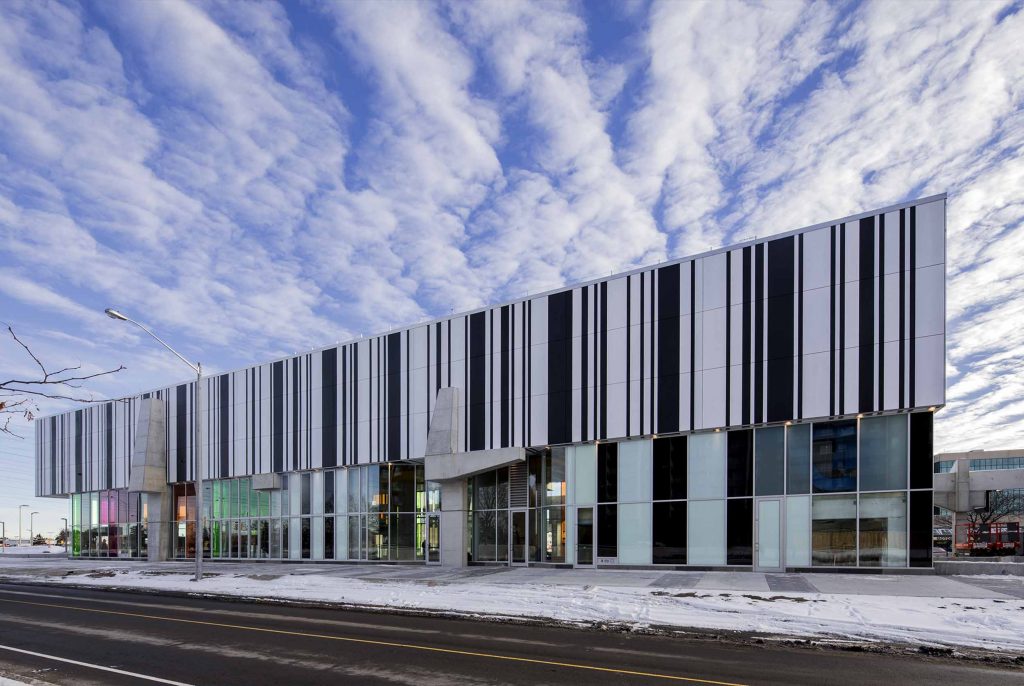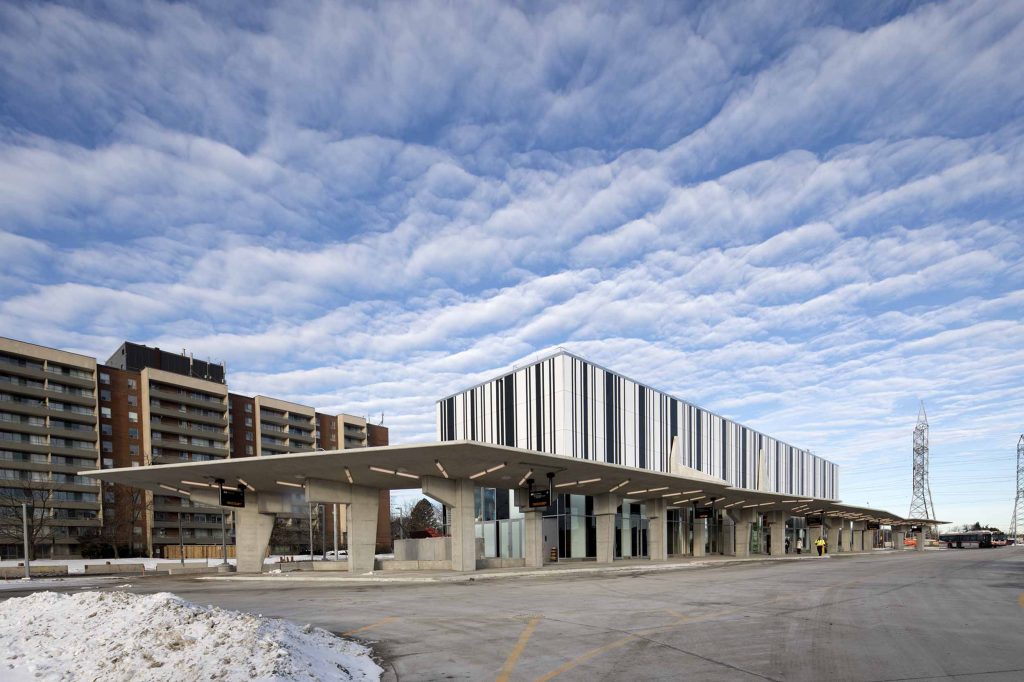 Finch West station has been conceived as a 'station of light' intended to fill the interior direct and indirect daylight and sunlight, which will not only reduce energy consumption, but also provide a positive psychological effect on all passengers. Orange, fuchsia and lime-green windows define the ground-floor entrance. Pops of blue, green and red feature alongside the polished concrete metro platforms.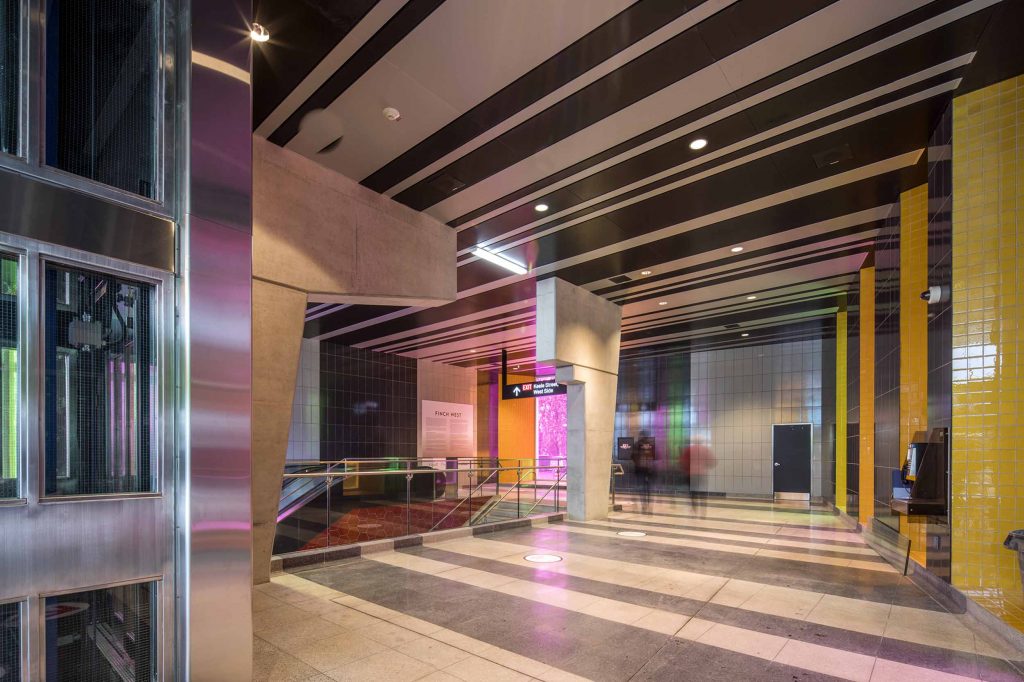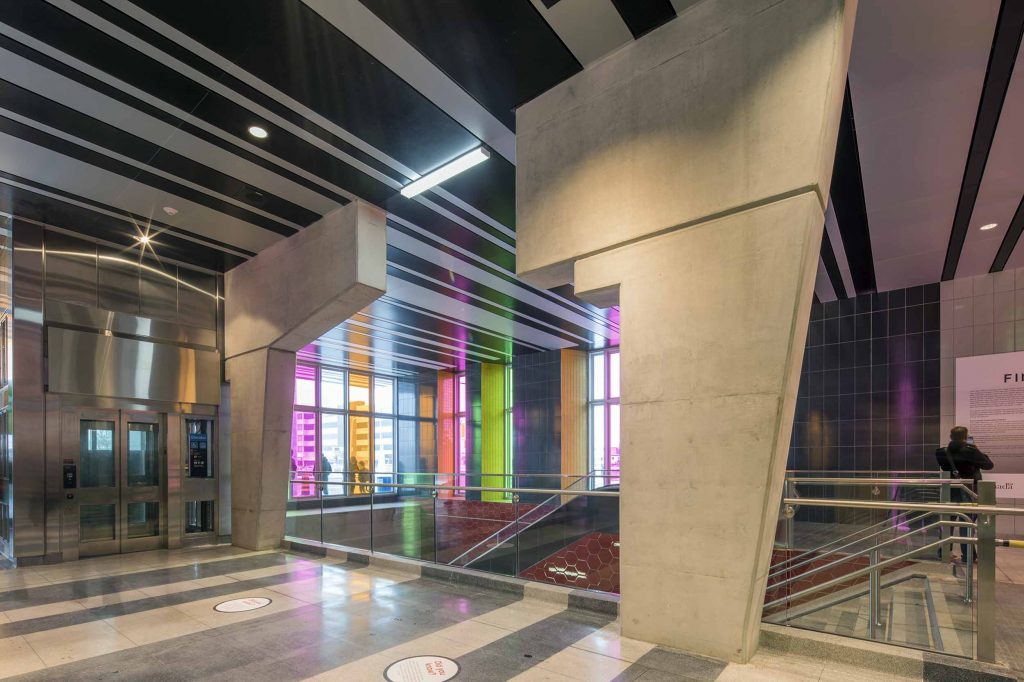 Exterior black-and-white stripes are replicated inside on the ceiling and along floors down inside the metro platform. The two-storey building is supported geometric concrete columns inspired by 6,000 year-old Minorca-style pillars, while the structures supporting the power substation reference Greek caryatids.
Set for completion in 2025, the Melbourne Metro project is intended to transform the way people move around the city, by taking three of the busiest train lines through a new tunnel under the city, and improving access to key destinations and landmarks. The biggest ever public transport infrastructure project, it involves building twin nine-kilometre tunnels and five new underground stations.
The five stations have been designed by the collaboration between London-based firms Rogers Stirk Harbour + Partners and Weston Williamson, and Australian practice Hassell. Each station draws on the character of its location, featuring materials such as brick, glass, wood and bluestone, and will become new destinations in themselves with shopping, cafes, restaurants and art installations. Inside, the stations make the most of space and natural light, to ensure passengers can move through the stations and transfer between rail lines easily and intuitively.
North Melbourne Station in bold red brick reflects the area's industrial heritage. Parkville Station will feature a glass roof designed to let plenty of natural light into the station concourse and frame the tree-lined view of the street outside.
Town Hall Station will be supported by tree-like concrete columns and reflect its historic neighbours – St Paul's Cathedral, Melbourne Town Hall and the Manchester Unity building – with a nod to more contemporary city buildings.
State Library Station finished with criss-cross wooden beams will be remarkable for its wide aisles and sweeping arches, while Anzac Station will be sheltered by a huge timber-framed roof.
UK studio Zaha Hadid Architects now headed by Patrik Schumacher has unveiled its design for the Klenoviy Boulevard Station 2, which is being built in the south of Moscow as part of the expansion of the city's metro system. The station is also set to provide access to the riverside Kolomenskoye park, which contains several palaces and a UNESCO World Heritage-listed church.
The visuals show two above-ground pavilions with roofs that rise up from the stairs to cover the buildings. Glass walls will enclose the metro station entrances. Providing intuitive navigation throughout, the design incorporates some interesting solutions in lighting and passenger information systems to define the next generation of stations on Moscow's renowned metro system.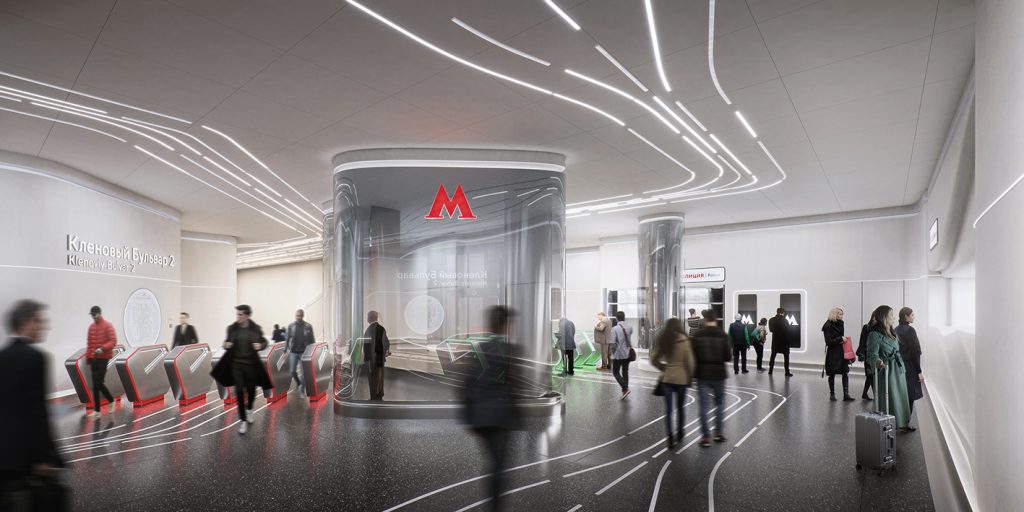 Thus, columns along the platform edge will be shaped to express instances of the same form being marginally distorted as it moves through space. Each will be a slight variation in the form signify its distance from the centre of the platform. The columns will also integrate lines of light on the ceiling and the floors to provide way-finding, functional lighting and signify platform edges.