Many of the projects we write about on our blog often seem other-worldly, but the amazing concepts below really are just that. Read on to find out how artists, designers and architects are looking beyond the boundaries of the earth for their inspiration and planning on taking their creativity into space.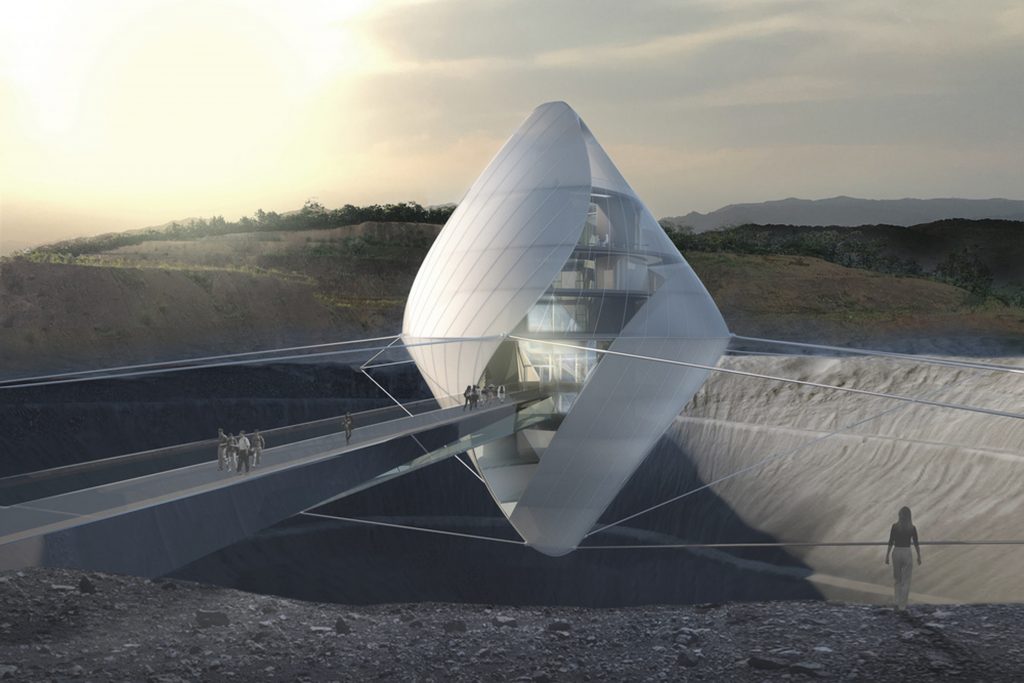 Avatar X Lab by Clouds Architecture Office
Japan Aerospace Exploration Agency JAXA is dedicating a new research centre – the Avatar X Lab,  to advance space exploration and Clouds Architecture Office has created concept designs to demonstrate how cutting-edge, otherworldly architecture could reflect the dynamic research happening inside the Avatar X Lab. Avatar X Lab will provide a campus for tech companies to develop avatar technology. Its location was specifically chosen for its resemblance to a lunar surface and the architects have used this stimulus to create an inspired design. The eighteen-storey main lab, accessed via a suspension bridge, floats above a moon-like crater, anchored by steel cables. It is clad in transparent and translucent panels wrapped around a steel frame, which will allow light to filter through space. 
The research campus, which is located in Oita prefecture, Kyushu, Japan, will include several other buildings as well as a lunar terrain simulation area to allow researchers to test robotic avatars.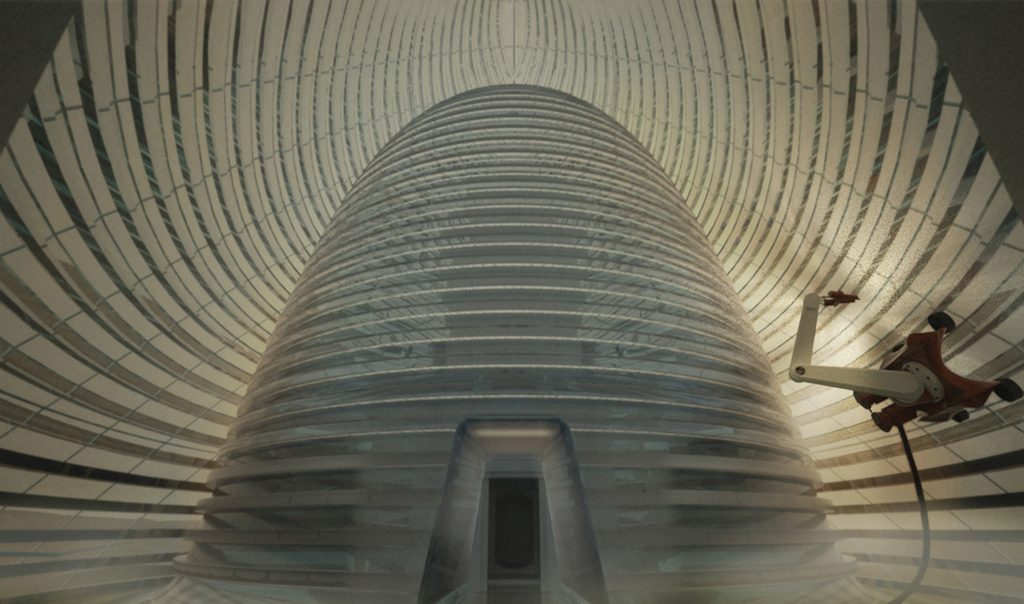 Mars Ice House by Clouds Architecture Office
Clouds AO is also the practice behind the Mars Ice House. This is a project designed to tap into the vast supply of water on Mars – there's more than five million cubic kilometres of ice — enough to cover the planet to a depth of 35m. The Mars Ice House project proposes a 3d printed habitat for four explorers. It has been awarded first place in NASA's Centennial Challenge Mars Habitat Competition, and is slated for a full-scale prototype in the next phase. 
Mars City Design was born of the vision of Vera Mulyani, who always dreamt of becoming an architect of Mars. Founded in Silicon Beach in Los Angeles, California, Mars City Design has become the action step to realizing not just the exploration of Mars but making it the second home for humans. Mulyani explains: "It is not enough to just travel to Mars and survive, now we must develop a way in which we can sustainably live and love on Mars. It is essential that we call on a new generation of thinkers and innovators to make this a reality." 
The Mars City Design's mission is to create a blueprint for sustainable cities on Mars, bridging the gap between leading STEM experts, scientists and engineers, with influencers from the vast landscape of artistic vocations within entertainment, media and beyond.  
Mars City Design Challenges 2019 invites participants to design all relevant ideas, projects or business opportunities, this time focusing on concepts for new Martian sports and games. It asks entries to question the next level of human physical wellness, extra-ability and performance by inviting design concepts for, amongst other things the architectural design of a Mars Olympics stadium, robotics and exoskeleton design.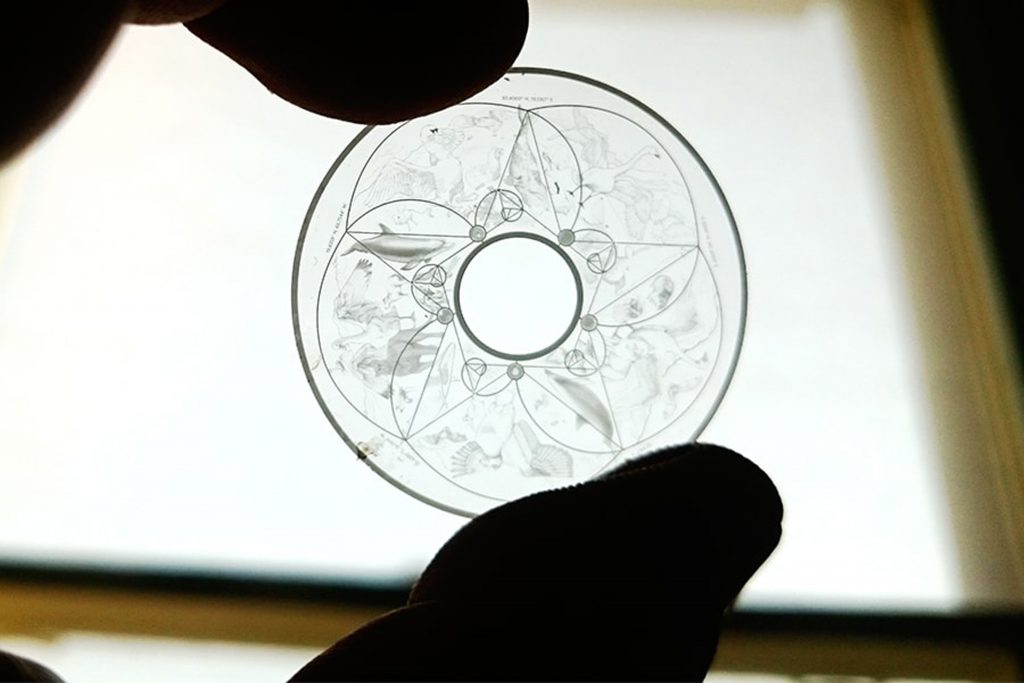 Finally, the MoonArk (above) is a collaborative and integrated project headed to the Moon intended to spark wonderment for future humans through poetically entangled visual narratives of the arts, humanities, sciences, and technologies. 
In 2020, Carnegie Mellon University will send the first museum to the Moon aboard an Astrobotic lander. The MoonArk project is intended as a gift of life and hope to future humans embodies all the arts. It will also ponder how the Moon stirs the tides, the growth patterns of life, the rhythms of society, and how the Moon always continues to pull us further into the heavens.