What do such materials as resin, paper and concrete have in common? All of them are utilized to create dazzling and intricate jewelry that can speak more about the wearer than the conventional pieces made of precious metals and stones. The innovative designers and jewelry brands invite us into a brand new world where the very notion of preciousness is reinvented.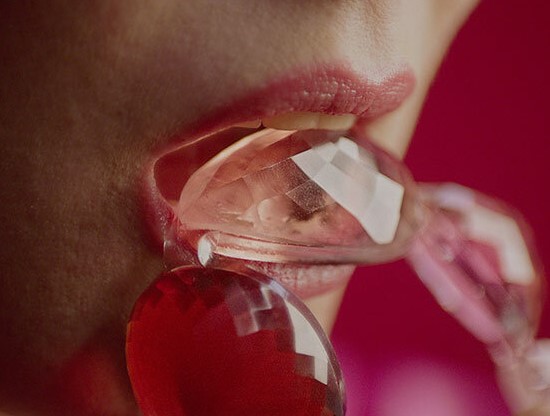 "Nothing is as it seems," is the motto of Italian jewelry brand Corsari Jewels launched in 2020. The brand takes inspiration from the classic designs and reimagines them in resin as a way to celebrate a new idea of preciousness.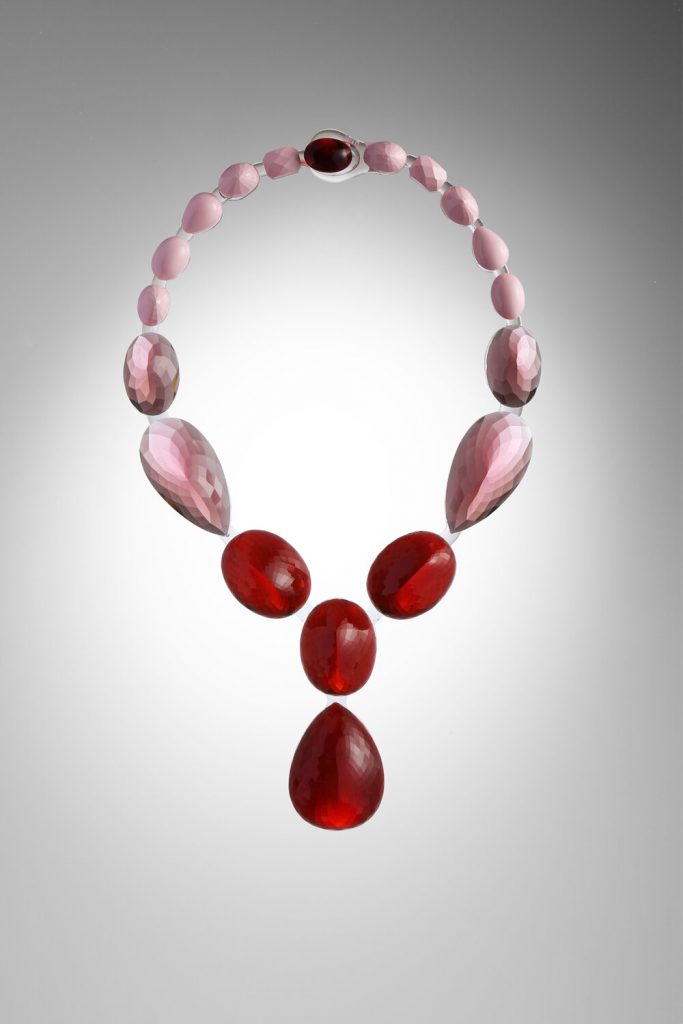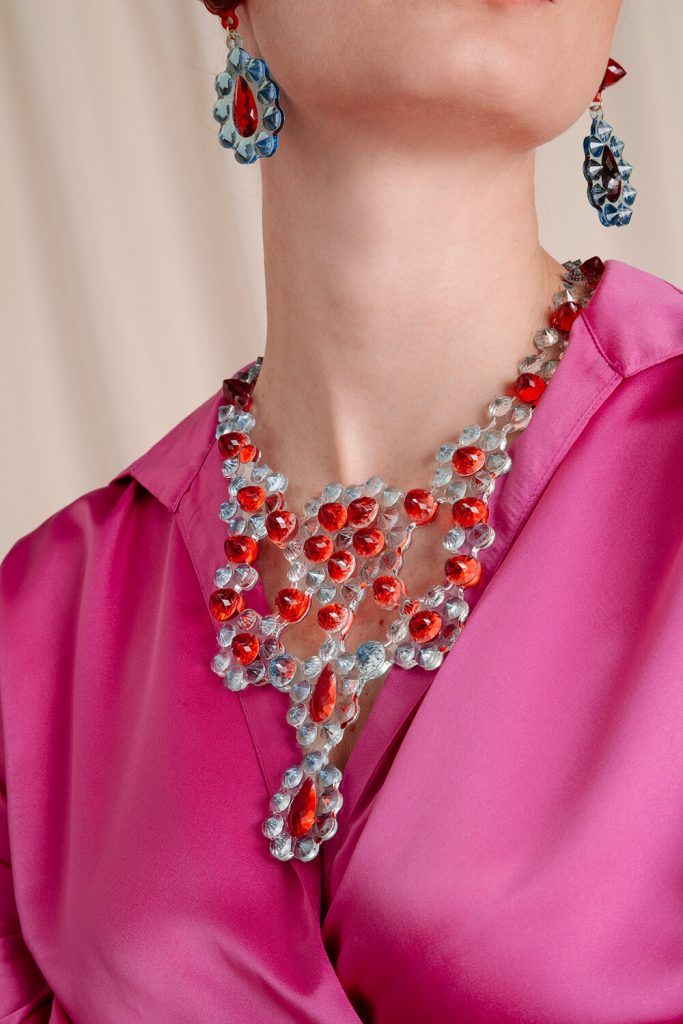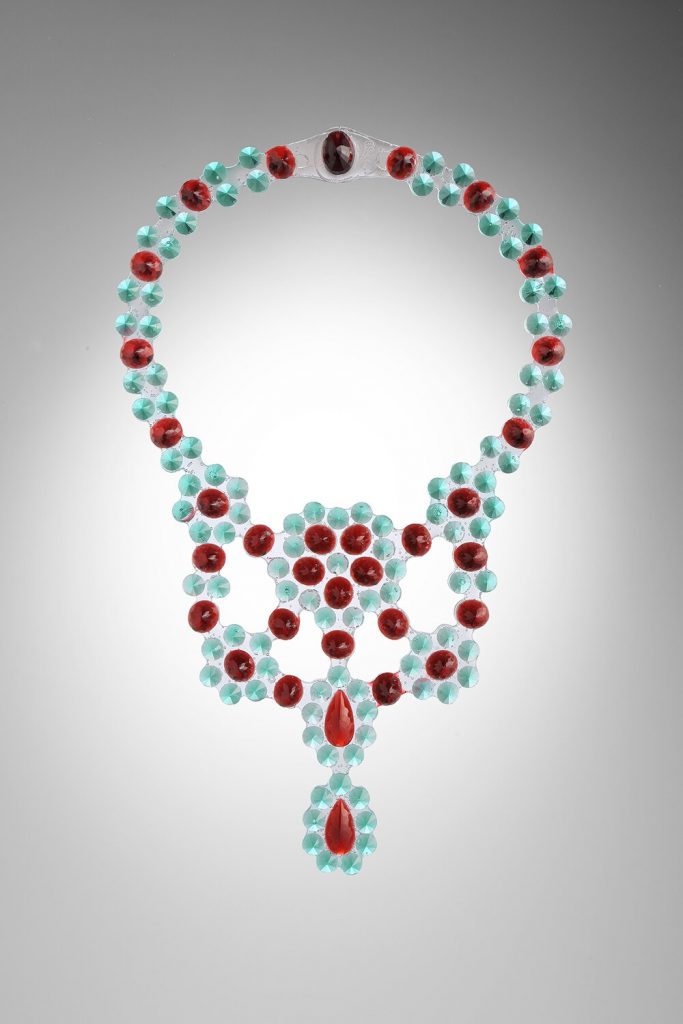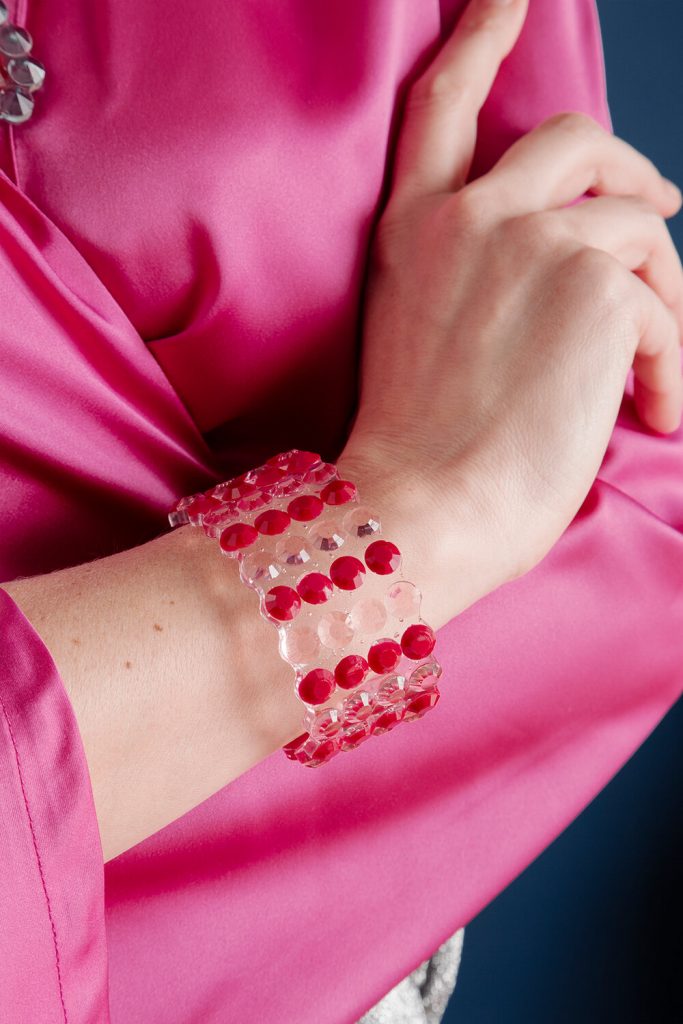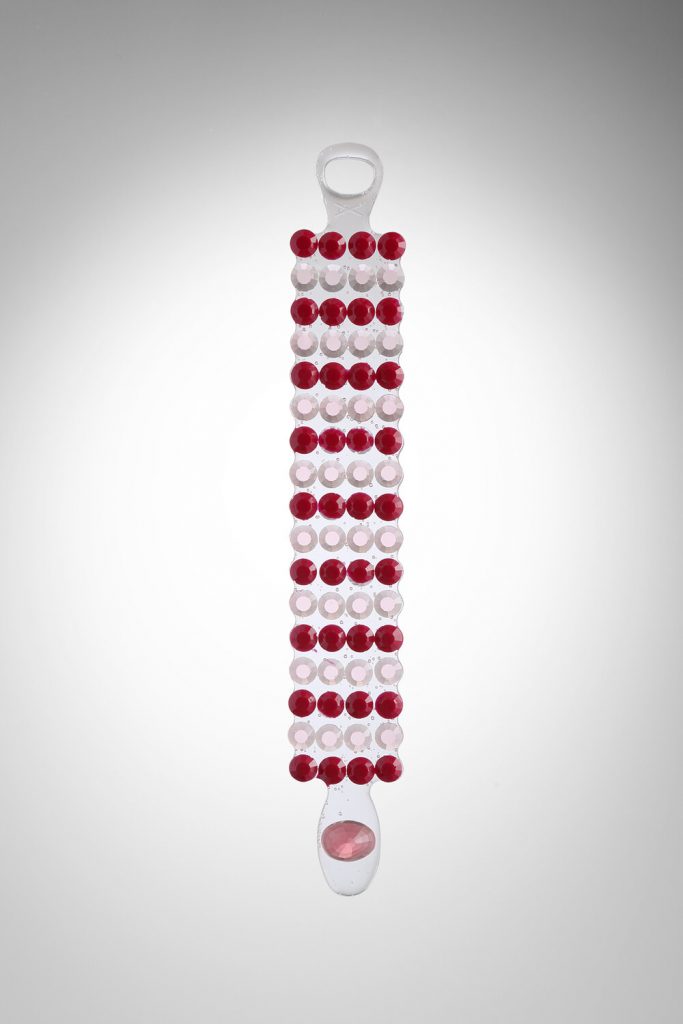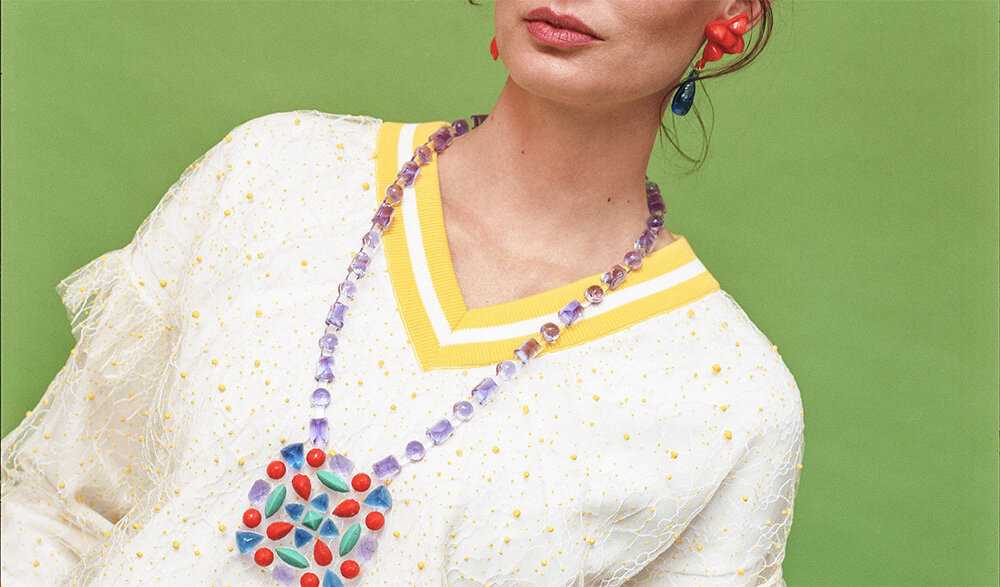 What at first glances looks like hard and heavy precious stones turns out to be light and semi-rigid gems of inedible polyurethane resin. The gems whose shine resembles that of natural stones because of the characteristics of the material are connected to one another with a transparent layer of soft resin, so that each jewelry item – be it earrings, necklace or bracelet – comes in one piece. All products are hand-made and environmentally friendly.
Singapore-based consultancy Plus Collaboratives has designed their Insecta Iridesse jewelry series to highlight the printing capabilities of the Fuji Xerox's Iridesse™ production press which can produce gold and silver in a single pass, and the abilities of its finishers to cut, fold and form the papers into unique forms.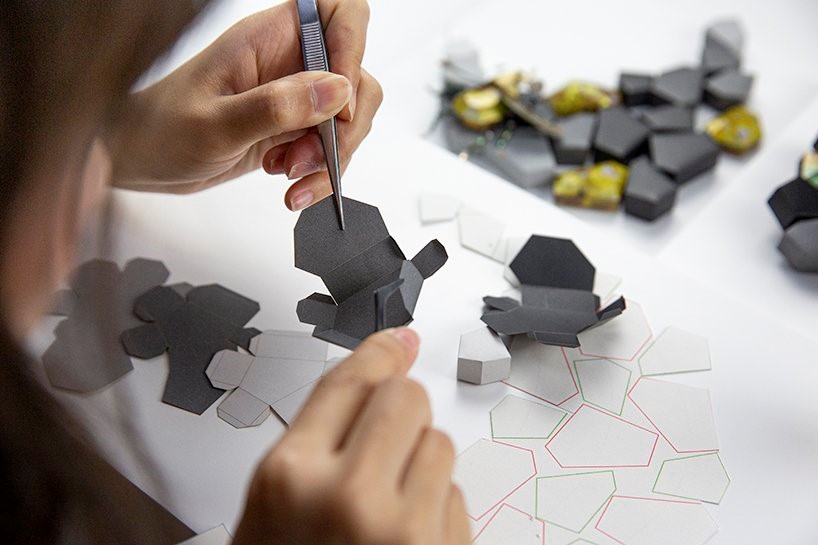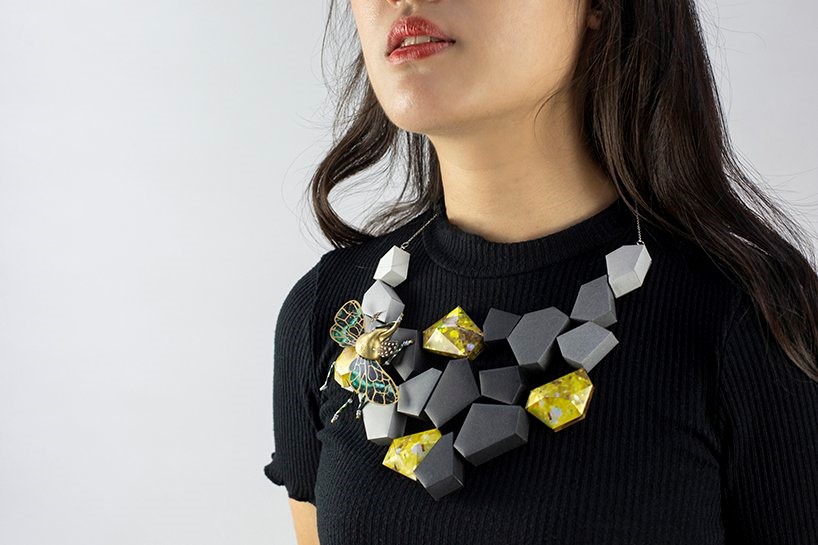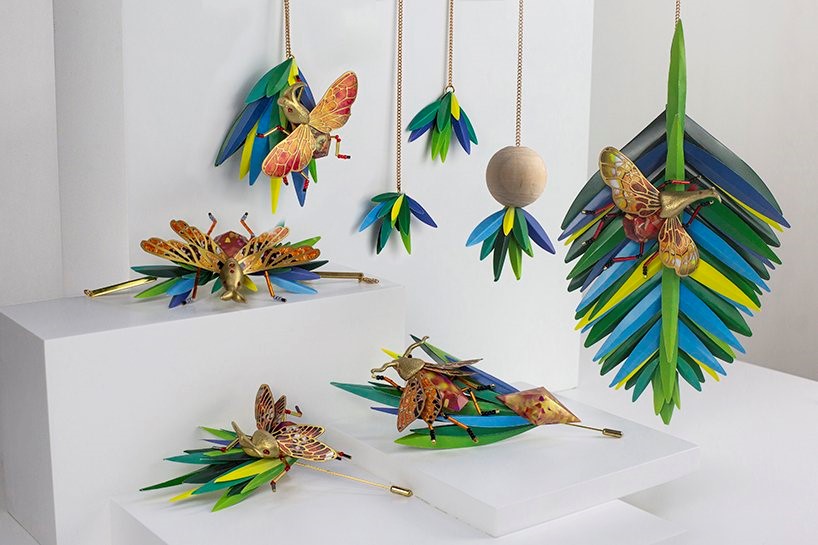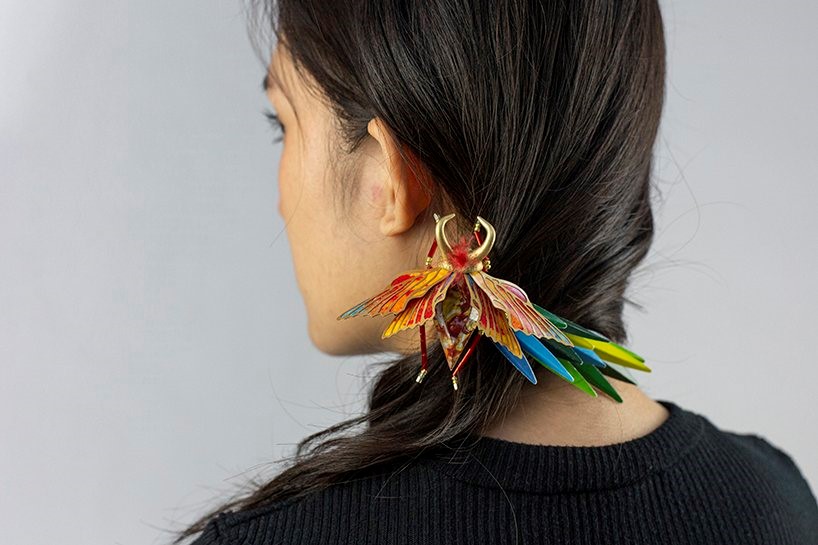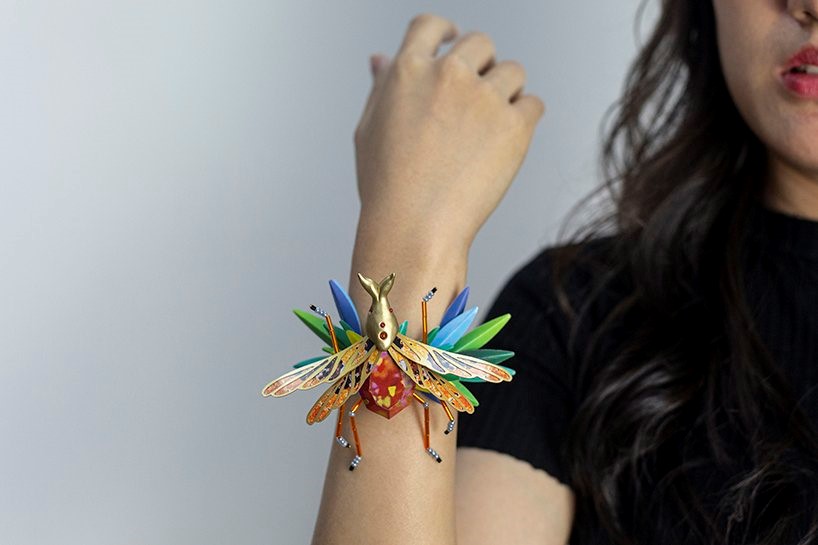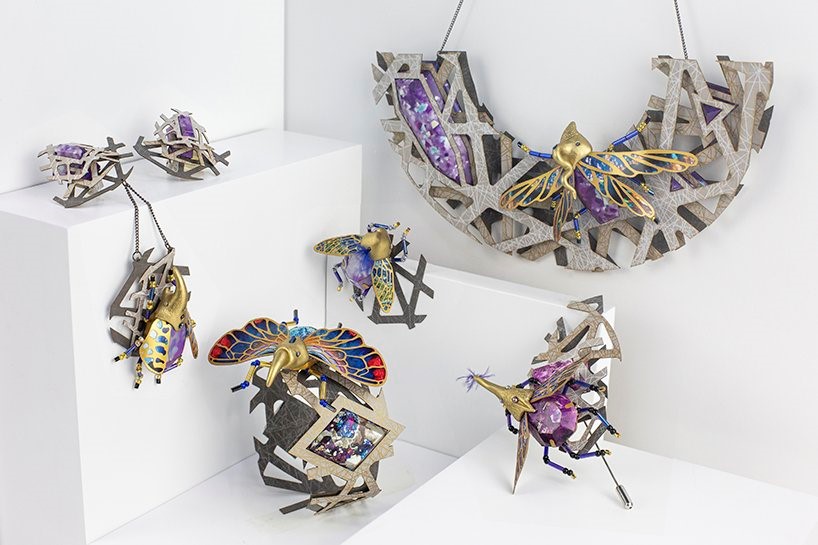 Logically, the collection is made almost entirely from paper, its delicate pieces are made of many facets that are fashioned in a variety of cuts. Combining machine precision and intricate design, the jewelry designs make reference to natural precious metals and gemstones.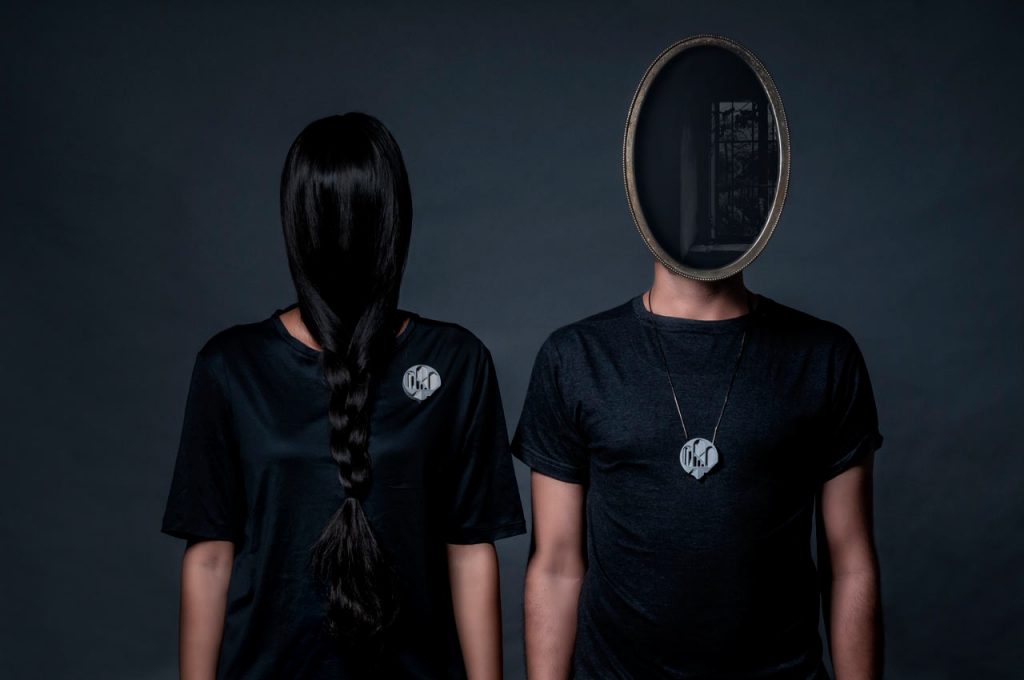 The jewelry produced by Material Immaterial studio based in Mumbai, India, is not at all that colorful. Their pieces are inspired by architectural forms of the iconic buildings of the last century, like Le Corbusier's Villa Savoye, Frank Lloyd Wright's Fallingwater, Oscar Niemeyer's Brasilia, and Tadao Ando's Church of the Light and are handcrafted out of concrete. With the help of geometric forms, light, and shadow play, the miniature cufflinks and earrings represent tiny architectural elements that become long-lasting memories.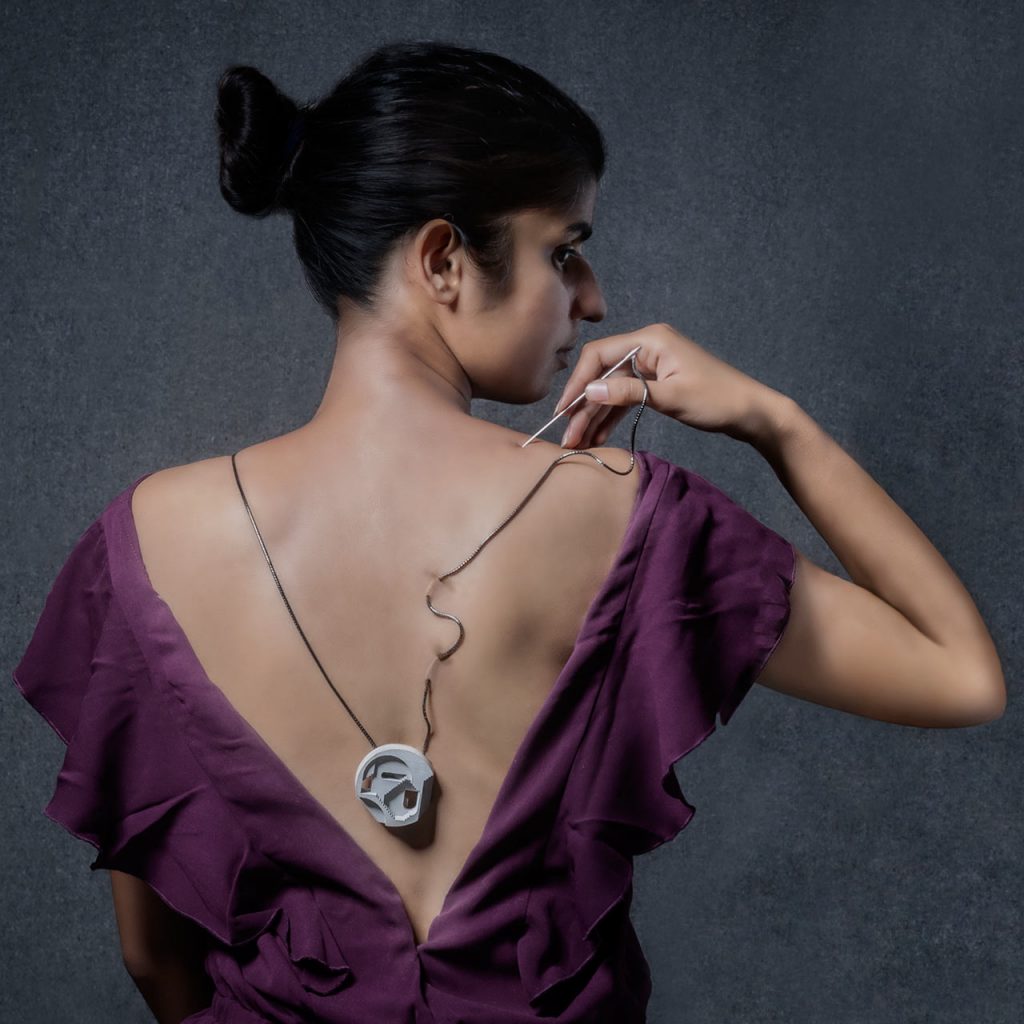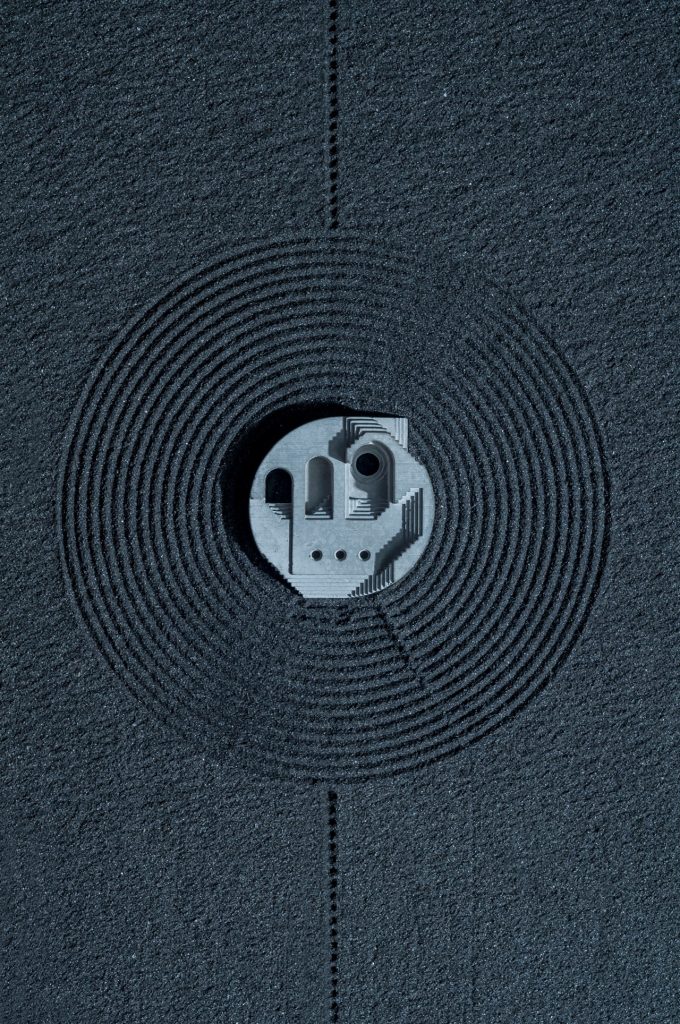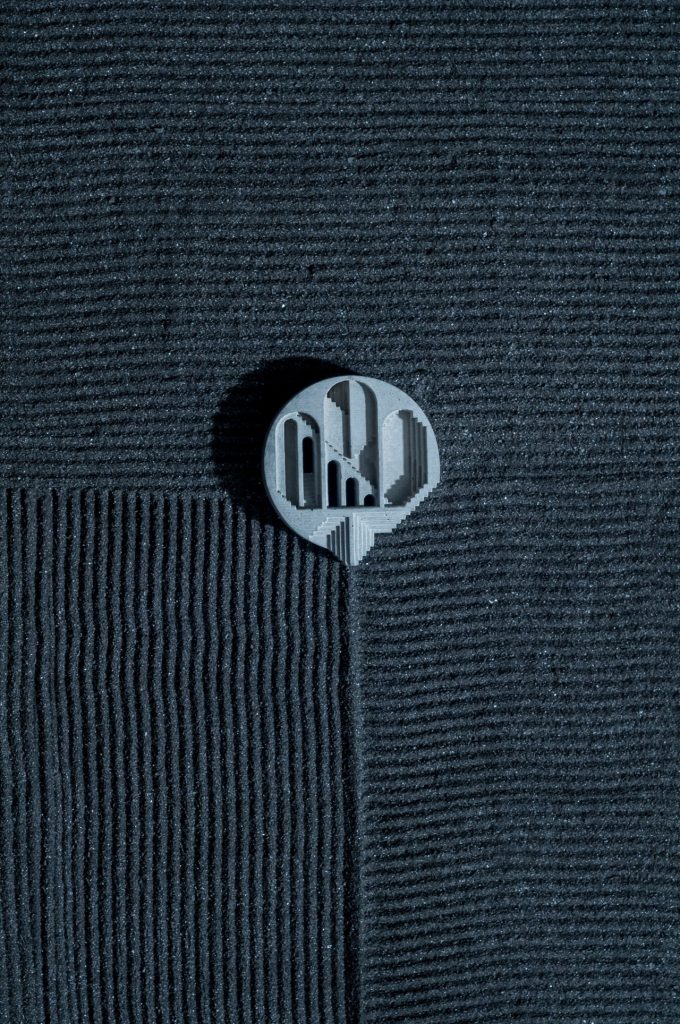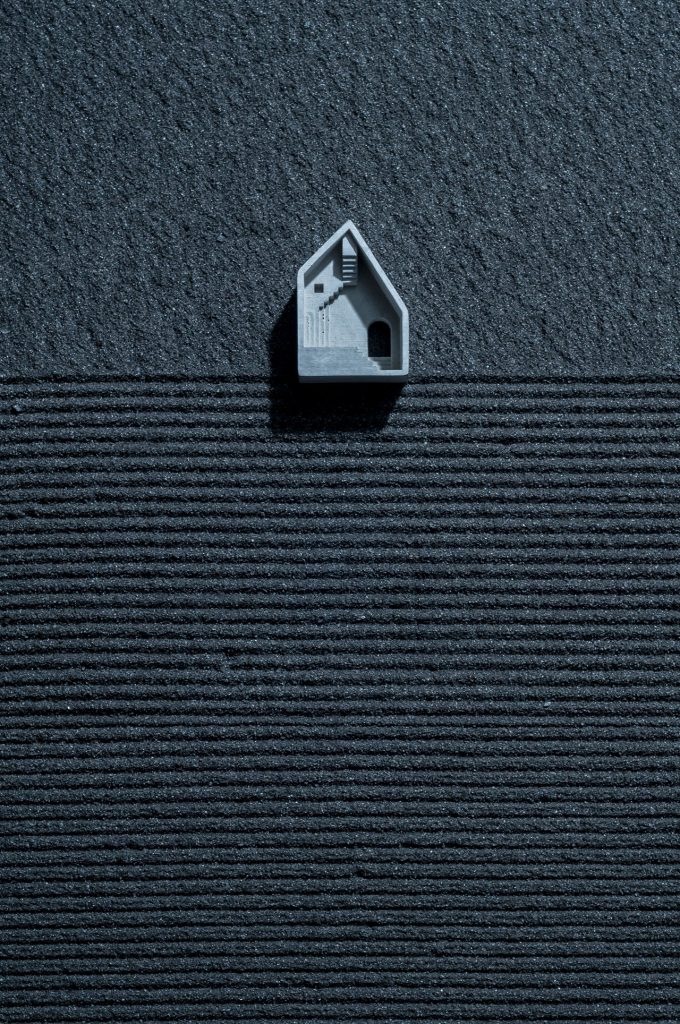 Aiming to celebrate the beauty of concrete and all the material's contributions to modern design, their latest collection Chimera includes seven necklaces and brooches that represent miniature concrete models of impossible spaces, defined by solids and voids in different planes. Thanks to the visual illusions, the effect of the pieces is almost magical, encouraging one to take a second look.