No need to say that humans should respect wild nature they coexist with. Our feathered and flying neighbours deserve an amazing home too. Designers and architects pay it back to birds and bees developing fabulous habitats and feeders for them to use even in urban environment.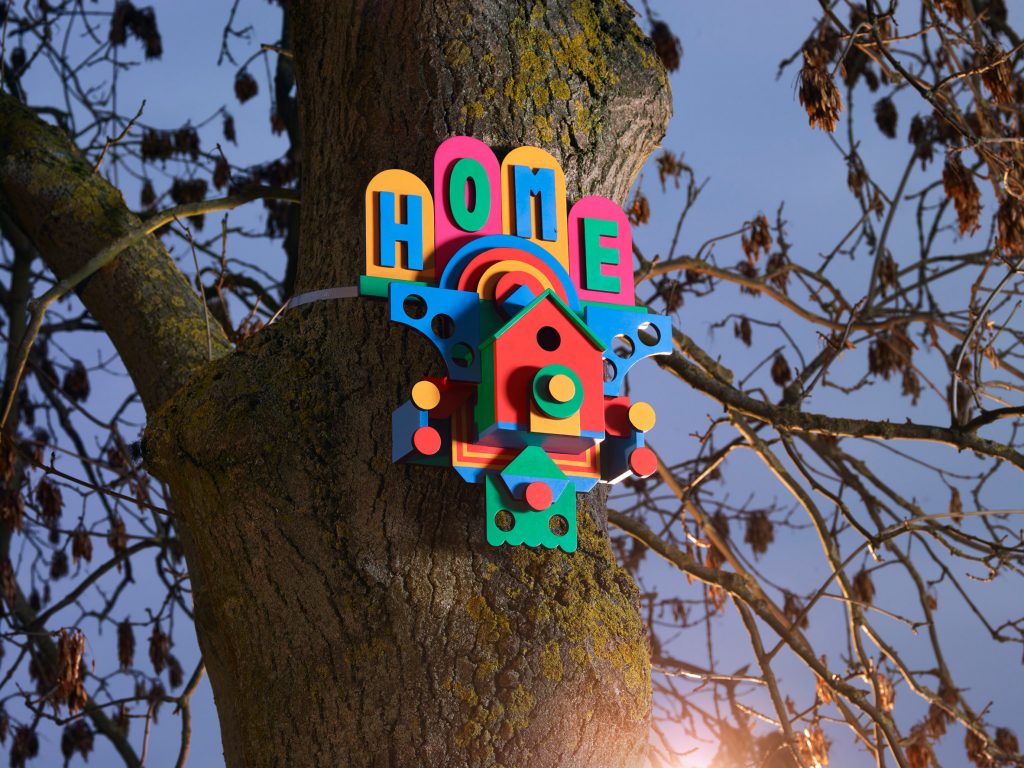 Back to Nature by Milan-based product designer Andrea Mangone is a set of products for wild animals and plants made of recycled plastic containers and bags.  The project aims at creating awareness around the excessive production of disposable plastic products and make urban locations more welcoming to animals and insects.
Conceived as a way of turning plastic trash into something good for nature rather than destroy it, the set includes a beehive, bird feeder and a flower pot, made of 100% recycled plastic and targeted specifically for the benefit of wildlife and plants. Considering that every piece of plastic made takes thousands of years to naturally decompose and continues to exist in some form to present day, it makes sense to reuse it to help nature thrive.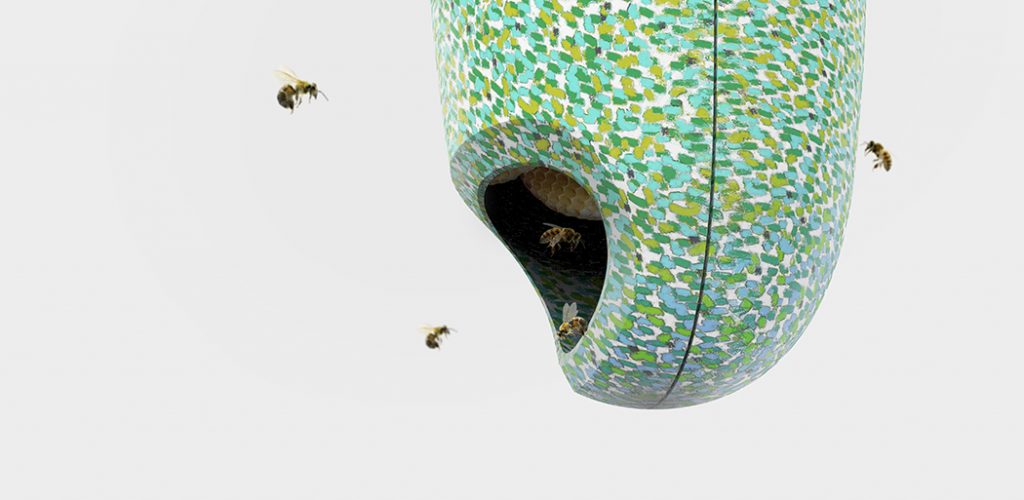 Low-density polyethylene (LDPE), which is commonly used for shopping bags, food wraps and a variety of packagings, is cut into strips and woven together to create strong water-resistant cords of the Back to Nature products. The bodies of the beehive, birds feeder and flower pots are made of recycled high-density polyethylene (HDPE).
The HDPE recycling process involves collecting disposed products such as detergent containers and water bottle caps, which are then cleaned, shredded into tiny pieces, and then compression moulded. Mixing source materials of different colours in different combinations allows to achieve different textures of the products.
To celebrate the launch of a new sustainable store in Greenwich, UK, IKEA teamed up with local artists and designers for their Wildhomes for Wildlife project to create a series of incredible animal homes, such as insect towers, bat shelters and bird boxes, repurposed from the company's used furniture.
Beep Studio has used old  Stråla lamp stands to create arresting Månstråle House, nesting pods positioned at the perfect height for blue tits and great tits, while the artist Supermundane has contributed a colourful and graphic bird house built from an old Industriell shelving unit. The DOM bird house features an entrance perfect for giving small birds access to the nesting box at the back.
Artists Adam Nathaniel Furman and Hattie Newman are among creatives who have transformed IKEA products into insect homes. The bold and eye-catching Bughattan by Furman is a colourful tower created using Eckbacken and Hammarp worktops with numerous holes drilled to house solitary bees and wasps. Newman's Honey I'm Home! Encompasses a colourful and Brazilian style cluster of charming little houses made from Burvik side tables.
Seoul-based designer Teo Yang has utilized a more sophisticated approach for his set of sculptural birdbaths developed in collaboration with Mallorcan tile manufacturer Huguet. Inspired by traditional Korean garden design with its symbolic importance of triplets, the Three Isles set comprises three objects, two of which feature spouts that allow water to overflow and trickle along external channels to reach the ground.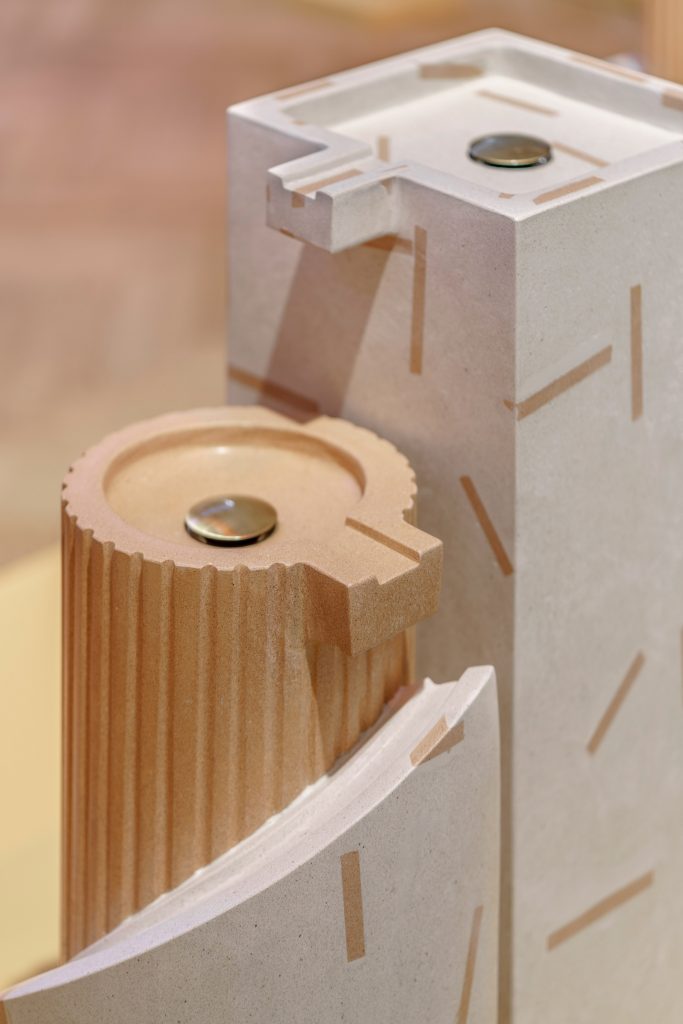 The playful and original forms of the birdbaths evoke both Mediterranean and Asian influences. Their cuboid-shaped pedestals made from white and peach terrazzo tiles, while circular openings reveal a ribbed terracotta pipe for transporting water to the upper basin. The history and functional requirements of birdbaths were also taken into consideration.
By building three modern architectural islands for birds to rest, the designer aimed to deliver the idea of coexistence between nature and humans.
Header image: Dom bird house by Supermundane (via motherlondon)