You cannot imagine a home, no matter classic or contemporary, without a chair. Apart from its humble function, the chair today is undoubtedly the starting point of modern furniture design. Product designers are in constant search of new materials and design paradigms to apply to this timeless piece of furniture in order to make it the key element of the interior.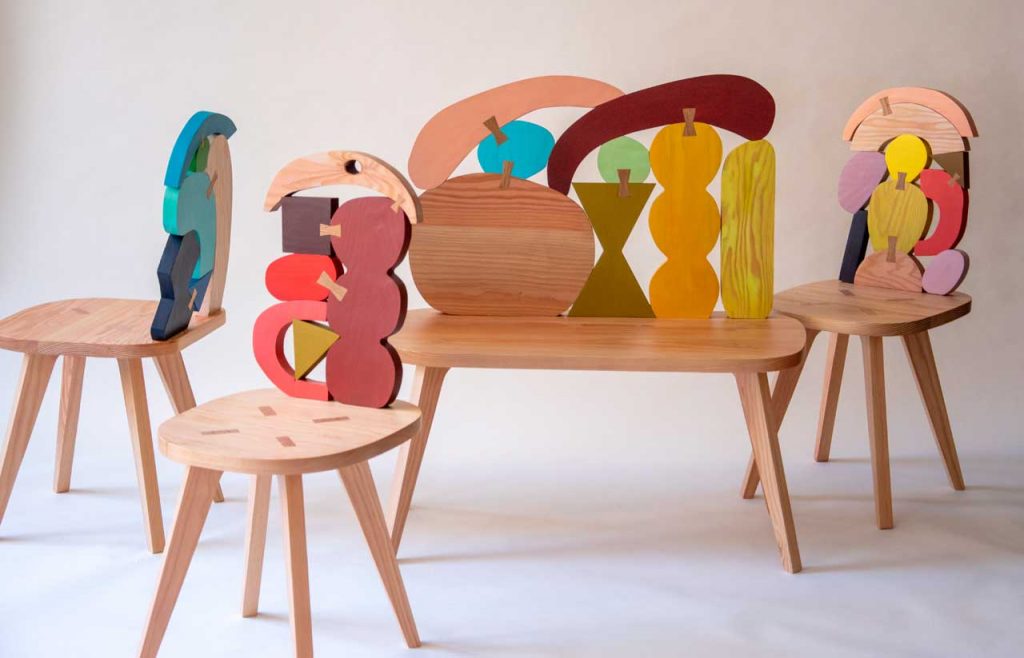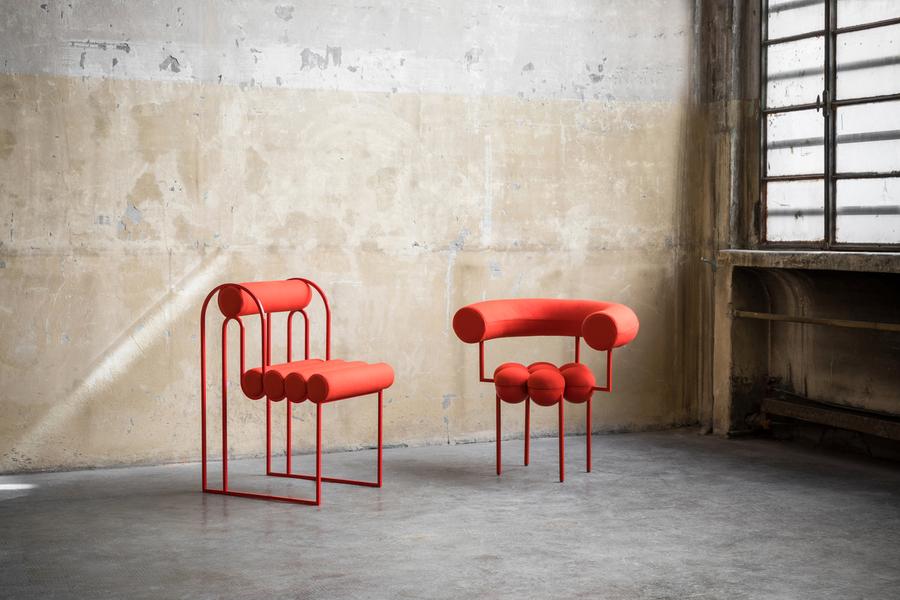 Among other pieces, the Planetaria collection by Lara Bohinc, furniture and jewelry designer based in the UK, features three chairs. Made of her trademark tubular and spherical shapes, they also showcase the designer's deft use of metalworking techniques and her intricate geometric style. Fascinated by cosmic forms and wishing to manipulate these shapes into furniture design, Bohinc creates a contrasting combination of delicate metalwork made from galvanised steel square rod and plump upholstery which look substantial, yet seem to levitate.
For the distinctive Saturn chair, Bohinc has designed an undulating seat formed by semi-sphere metal constructions holding soft spheres of deep upholstery, with a semi-ring above that provides both back and arm rest and is supported by a metalwork so delicate it seems to be floating.
The Celeste Chair plays with contrasting shapes, materials and textures, joining circles and squares in its design, while the Apollo chair creates its own graceful simplicity, by presenting its fine metal loops embracing wavy seat cushions outwards at each side, rather than to the front.
Scottish designer Donna Wilson has brought her own watercolour paintings to life by turning them into eight sculptural chairs. Titled the Abstract Assembly, the collection comprises a bench, three chairs and four mirrors made from off-cuts of oak, beech and Douglas fir wood.
Whimsical and colorful, arranged like a collage, the chairs appear to be perfect three-dimensional interpretations of Wilson's doodles she painted with the only purpose to satisfy her creativity, yet they are functional too.
Each piece is hand-assembled using traditional carpentry and is available in a limited edition of ten.
The Exploded Chair by product designer Joyce Lin who lives and works in Houston, USA has got its name as a reference to exploded view diagrams. The design encompasses parts of a spindle chair made of hard maple wood encased in clear acrylic.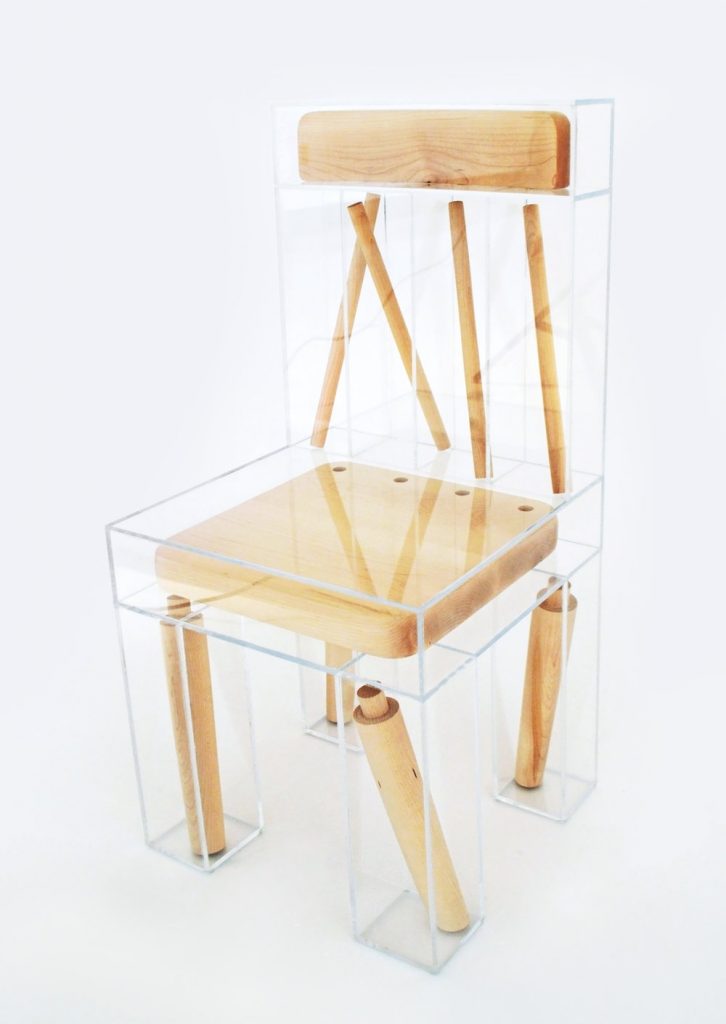 The wooden elements are not fixed in any way and shift around freely in their compartments whenever the chair is moved. This creates a controversial state of both connection and disconnection between the piece and its elements.
Russian multidisciplinary designer Fedor Katcuba reimagines the essential components of a chair as we know it. His Buzz chair is perceived as a silhouette rather than a conventional combination of a seat, back and four legs.
The chair seemingly consists of a single continuous tube that curves softly to form comfortable and ergonomic seating. Covered with foam rubber and upholstered in velour, the tube has a rigid frame inside to provide stability to the furniture.
Israeli designer Ningal has developed FABrics chairs to be manufactured locally, anywhere in the world, by the user as their very own DIY project. The fabrication requires such process as CNC router milling, laser-cutting, and 3D printing, which are fairly accessible today, while assembling only takes some basic woodworking skills.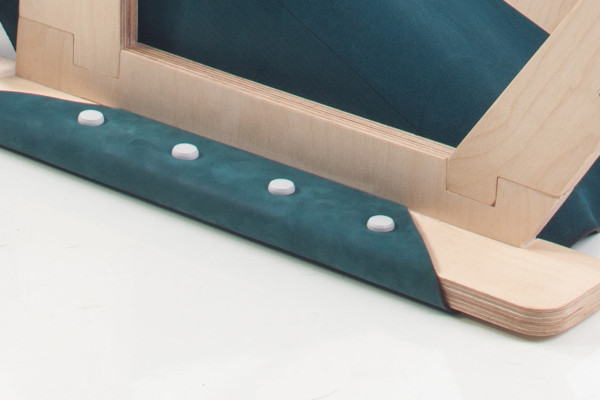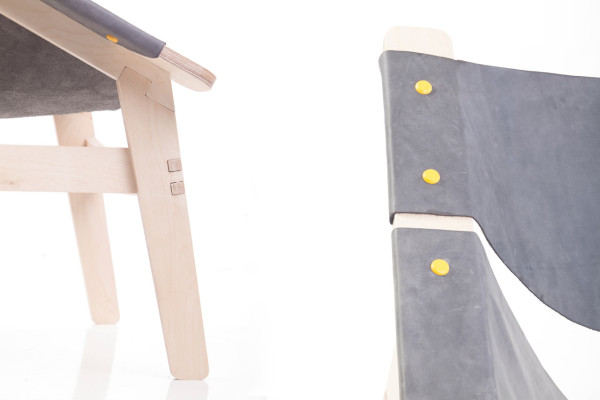 The FABrics chairs consist or a birch plywood frame, a leather seat and backrest, which are held in place with 3D printed rivets.  Wood finish, type of leather and color of the rivets can be customized according to the user's preferences.
Read more on show stopping chairs here