Last month we told you about The Algae Dome Pavilion – a design that showcases how the Earth's self-regulating life support system can be integrated into our cities in the form of biomass circulating architecture that absorbs carbon dioxide and converts it to oxygen that is re-released back into the urban environment. This particular one is being used to grow the mineral, protein and vitamin rich micro-algae Spirulina.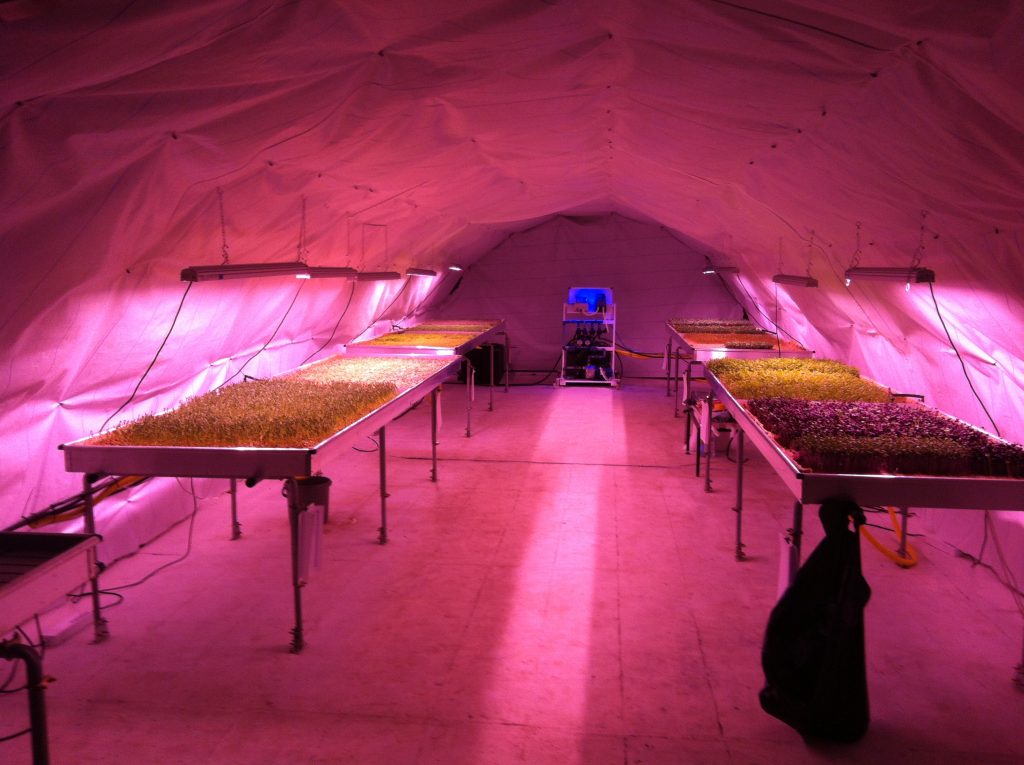 London's Zero Carbon Food grows fresh micro greens underground.
There's so much going on in the world of urban farms that we thought we'd take a closer look at this area of rapid development, which is set to change our cityscapes.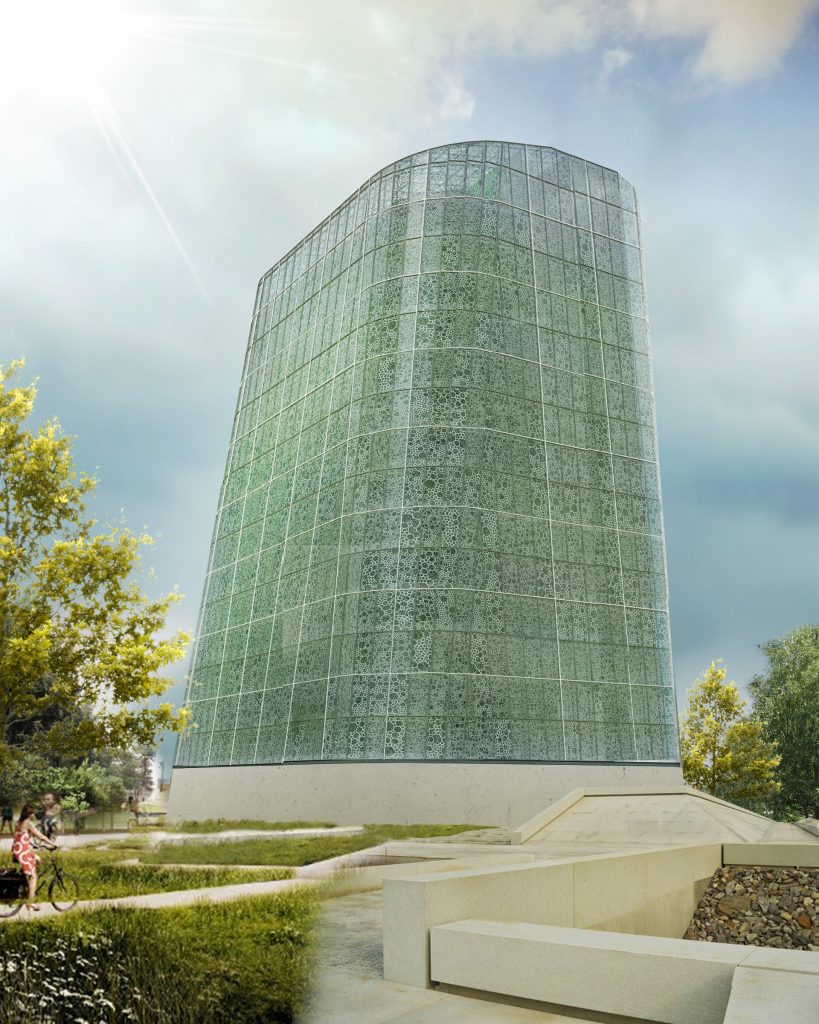 Swedish Plantagon, World Food Building.
In the future, every city will be a rich source of food – essential if the world is to meet the demands of a growing population. We're already seeing concept agricultural architecture from organisations such as the Swedish Plantagon, a futuristic greenhouse, designed for vertical farming in urban areas and London's Zero Carbon Food, which grows fresh micro greens 33m below ground using hydroponic LED systems. 
And Paris is in the process of turning 100 hectares of buildings into green spaces by 2020. The project, Paris Culteurs, is being developed by the City and its partners. It will devote one third of this space to urban agriculture.
In the north east of Paris, the project is developing one of the largest urban farms in Europe. It will be set on top of the Chapelle International development project, with 7,000m² dedicated to urban agriculture. The huge roof-top space has been given to local start-up business Mushroof, which aspires to grow 52 tonnes of lettuce, vegetables and aromatics each year for inhabitants of the local district.

In Hong Kong, Rooftop Republic aims to incorporate urban farms into city-dwellers' lifestyles by collaborating with architects and engineers to help individuals set up urban farming businesses.
Meanwhile, Brooklyn Grange in New York, is a commercial urban farm, which has been successfully cultivating 2.5 acres of New York roof tops since 2010.