If you're planning to be in Italy this summer, then the Palazzo Strozzi Foundation in Florence will be worth a visit. It's conducting a sculptural experiment with an installation built by artist Carsten Höller that invites visitors to slide 20 meters from the second-floor loggia of its Renaissance building to the courtyard below via one of two futuristic, tubular corkscrew slides and…Wait for it…carrying a bean plant.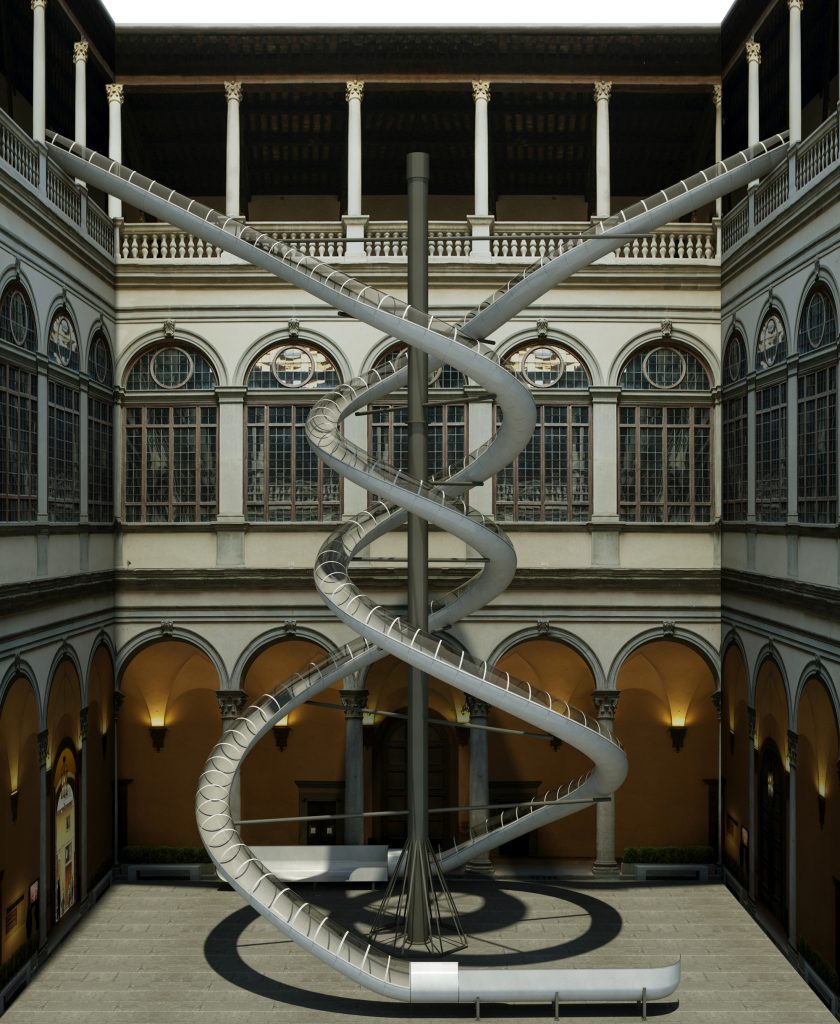 Picture credit: Palazzo Strozzi Foundation
The idea is that Höller's work combines art and science by studying the interaction between plants and human beings, which question familiar forms of perception, sometimes involving chemical analysis of human emotions. In this work, Höller has collaborated with Professor Stefano Mancuso, the founder of plant neurobiology and author of The Intelligence of Plants. Mancuso believes that plants are complex beings, able to communicate with the external environment. 
Höller and Mancuso believe that the bean plants will pick up the emotional responses of people using the slides. The plants will be delivered to scientists for analysis of the effect the experience has had on them.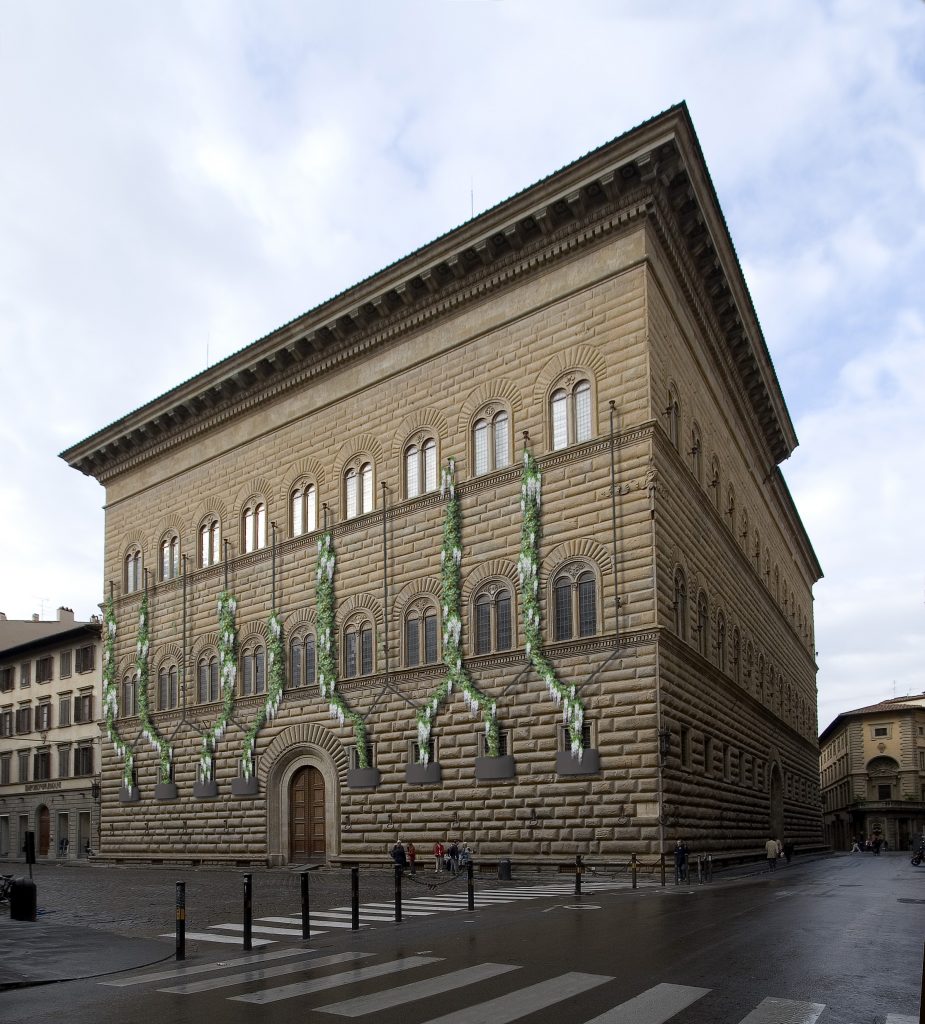 The installation will also include two cinemas – one screening comedy and the other horror. It is thought that audience reactions will produce "volatile chemical compounds" in the air, which will be transported to an exterior facade via two air ducts to two climbing wisteria plants, where, over the course of the summer they will be monitored to see if the compounds influence the growth.
The Florence experiment runs until August 26.
For more information follow the link.