This coming October sees the completion of the world's largest performing arts centre, symbolising the transformation of Kaohsiung, Taiwan into a modern, diverse and culture-rich city.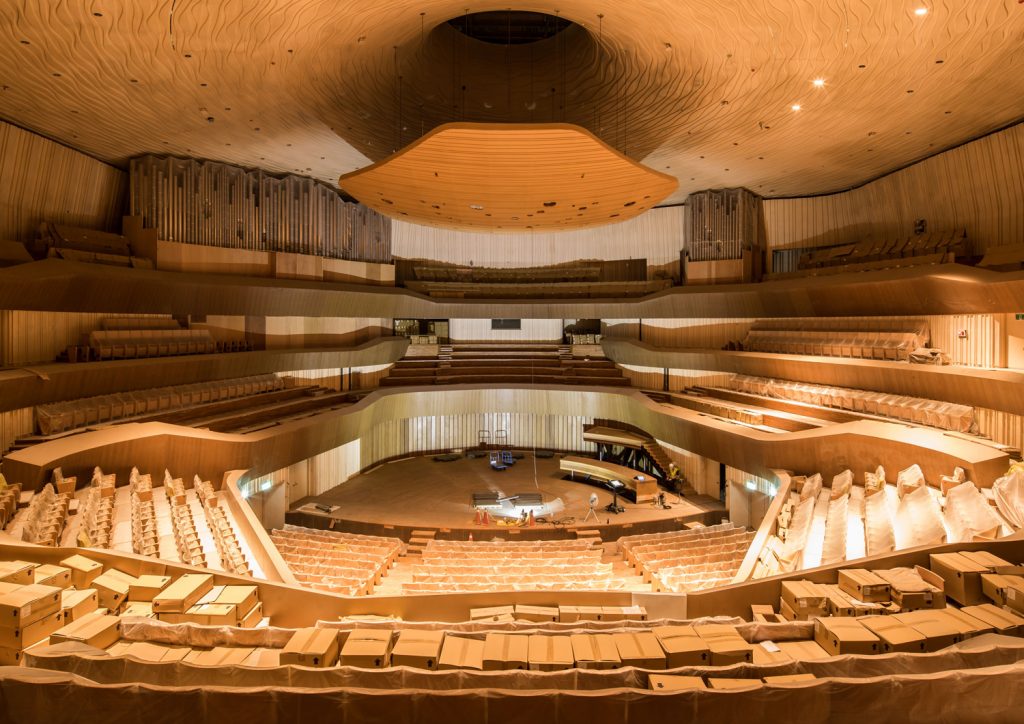 Picture credit: Mecanoo.
The National Kaohsiung Center for the Arts is being constructed in 116 acres of subtropical park, on land that was formerly military terrain, adjacent to the Kaohsiung international harbour.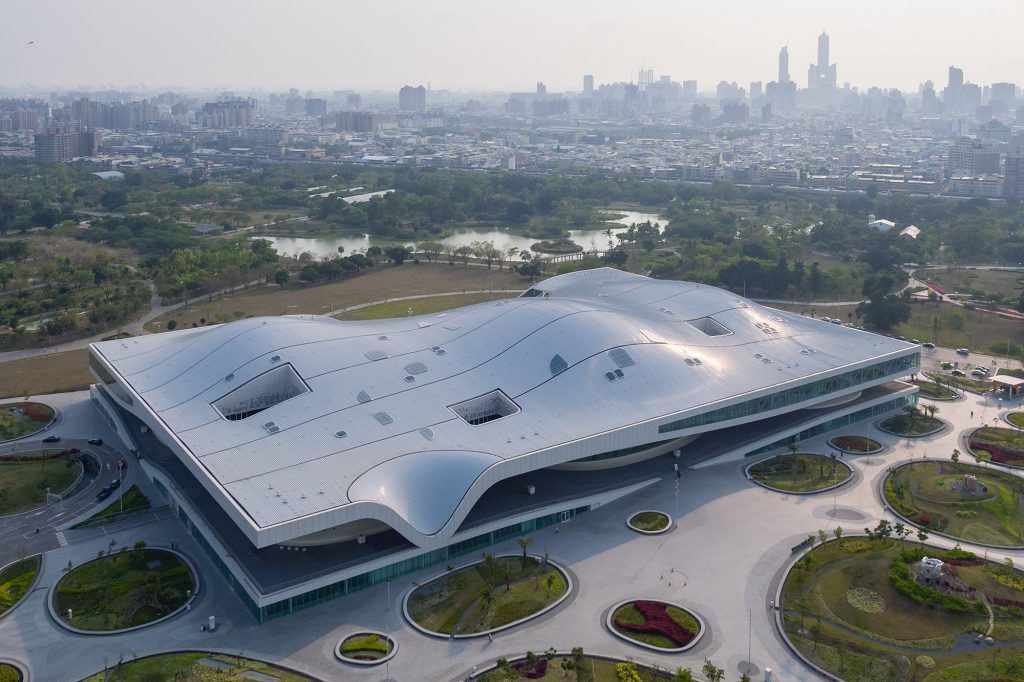 Inspired by the iconic crowns of the local Banyan trees, the structure comprises a canopy-style, skin roof designed to connect an extensive range of spaces. The centre incorporates five separate state-of-the-art performance spaces, including a 2000-seat vineyard-style concert hall, a 2,250-seat opera hall, a flexible playhouse and a recital hall ideal for chamber music and solo recitals.
An open-air, rooftop theatre seamlessly links the building with the surrounding parkland, allowing for audiences of up to 20,000.
Subtropical climate in mind, the open structure allows the wind to flow freely through its public spaces, spaces like the huge Banyan Plaza which also designed to create opportunities for formal and informal performance.
The project was designed by Dutch architects, Mecanoo.