Innovation these days equals sustainability, and the biggest challenge designers face now might be the need to promote ecological values through their work. Yet many designers, artists and architects succeed in making their work a statement by turning waste into the new luxury. Reclaimed materials add an extra dimension even to the simplest creations — that being the message of hope and the feeling of purpose.
Take a look at these creative ideas on how to apply the reclaimed materials in design.
Andrea Mangone, an Italian multidisciplinary designer, constructs beautiful beehives, bird feeders and a flower pots out of 100% recycled plastic.
London based designer and architect Rabih Hage uses scrap pieces of Corian material to make his furniture
Designer Brodie Neill has collaborated with a network of scientists, environmental experts, beachcombers, artisans and manufacturers while developing his innovative material Ocean Terrazzo. It is similar to the ordinary terrazzo but instead of granite, tiny fragments of plastic washed up on the shore are used.
Just like this chaise longue created by Ecopixel production together with Italian designer and architect Alessandro Mendini. The Ecopixel technique randomly combines colored pixels, creating a distinctive result every time.
Alexander Groves and Azusa Murakami from Studio Swine sailed 1000 nautical miles, collecting plastic and using their machine 'solar extruder' to melt and extrude it with solar power.
Social and humanitarian designer Micaella Pedros uses old plastic bottles make a great joining material for the furniture.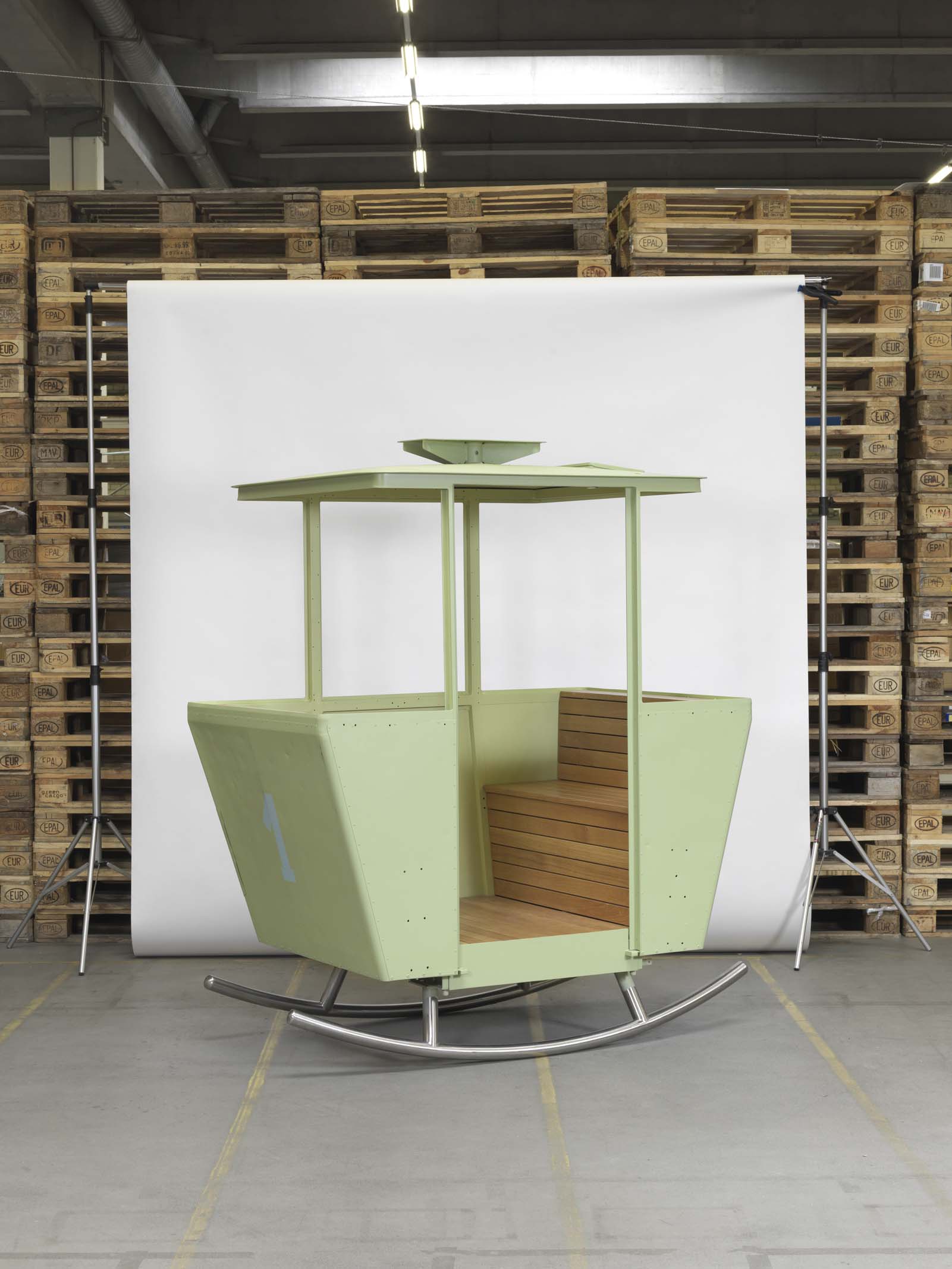 This stylish rocking chair by Adrien Rovero was made out of recycled ski gondola.