Many game creators  have experimented with new look for a classic game of chess reimagining their traditional recognizable design. We have seen sets modelled after popular characters and mythical creatures, abstract shapes and famous buildings. These sets, however, demonstrate a modern approach to the timeless game, which makes them truly stand out.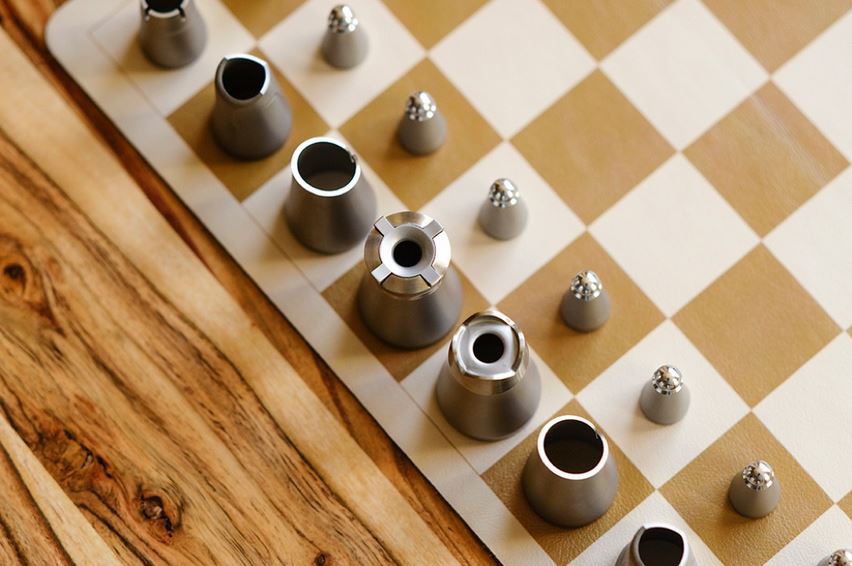 Origins, an experimental design and fabrication studio based in Vancouver, Canada, has reimagined the classic chess design in an elegant, minimalistic aesthetic. The set includes a board with integrated piece storage and display platform and 12 pawn pieces in a simplistic design – wooden rectangular blocks, which can alternatively be used for a game of checkers.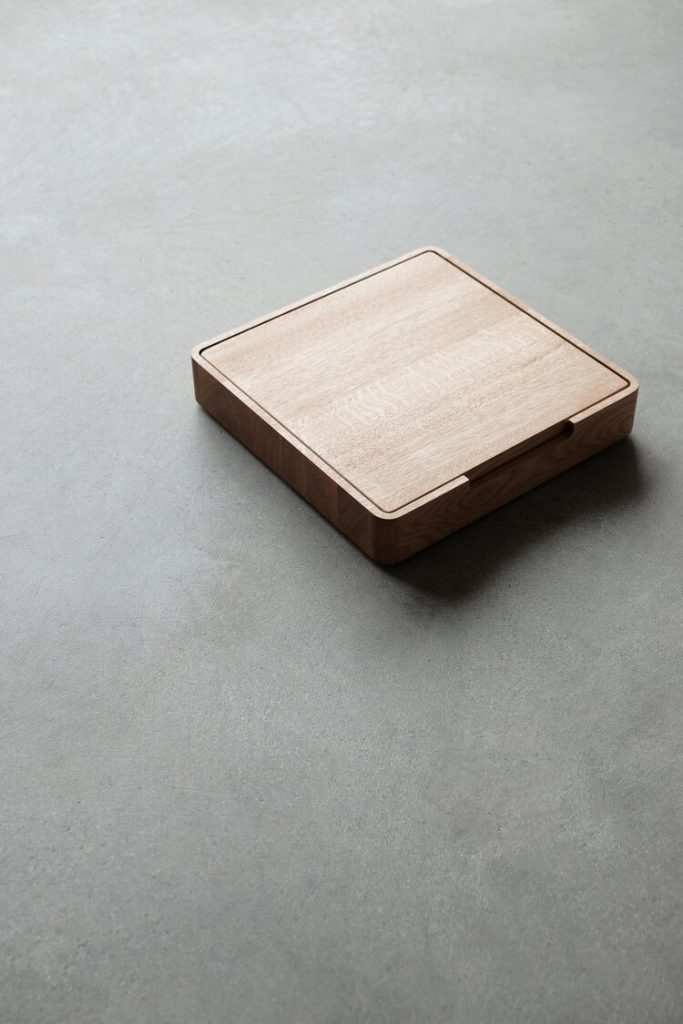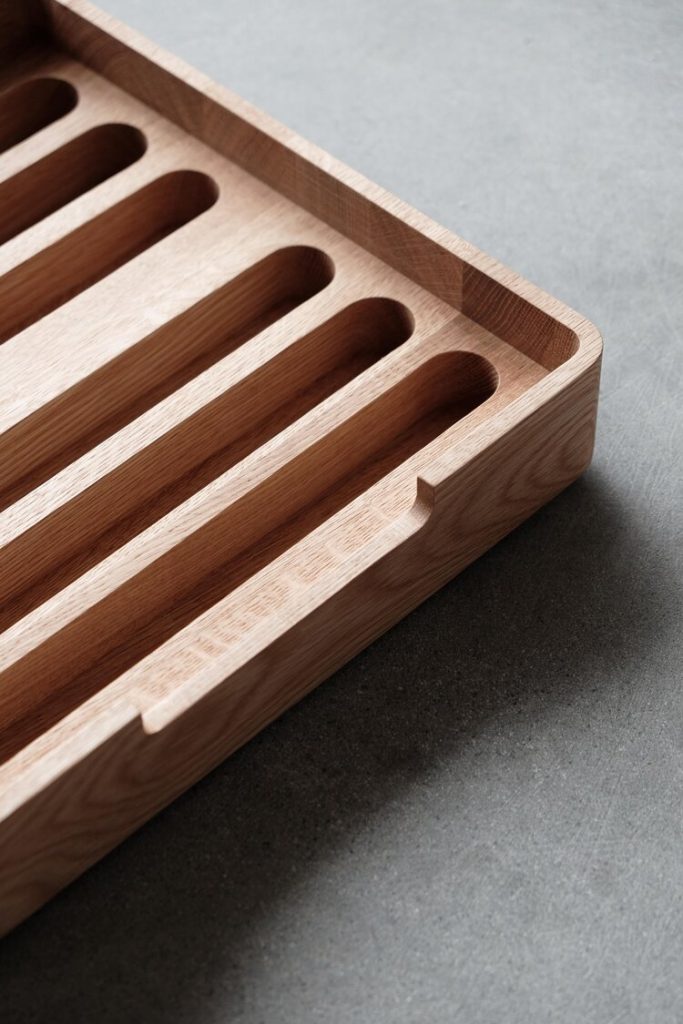 The abstract profiles of the characters are designed to be indicative of their role and movement/attack patterns. For instance, the knights are cut into L shapes to indicate their directional movements.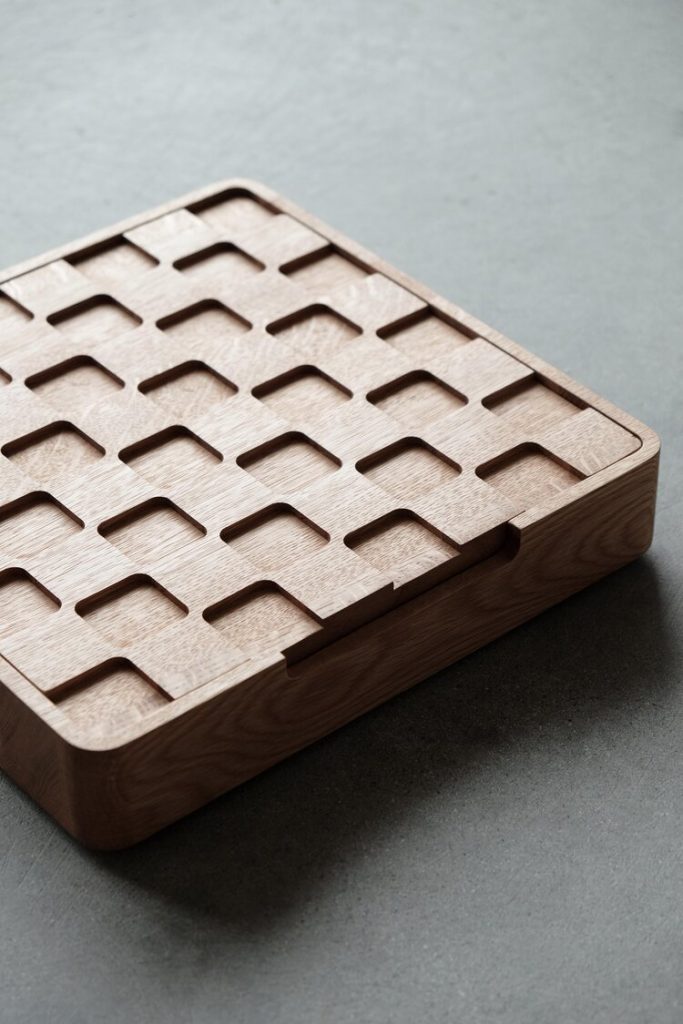 Despite the stripped-down design, the set is a beautiful example of woodworking. The board and the figurines are available in four species of wood – Eastern Maple, White Ash, White Oak, and Black Walnut – and deliberately come without finish for a raw minimalistic look.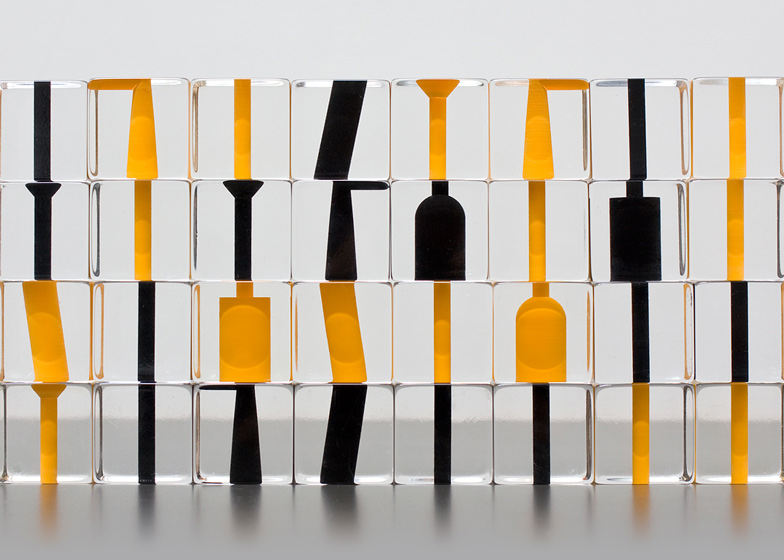 Chess Set by American designer Stefan Gougherty is another minimalist reinterpretation of the game. Traditional chessmen are replaced by transparent acrylic cubes with different negative spaces drilled into them using a milling machine.
The cavities are shaped to represent the way the character moves around the board and then painted. The knight is L-shaped, just like with the set by Origins, while the bishop is represented as an angled line because it travels across the board diagonally.
The pieces can be strung together using the centre holes and cube shapes allow the pieces to stack for storage.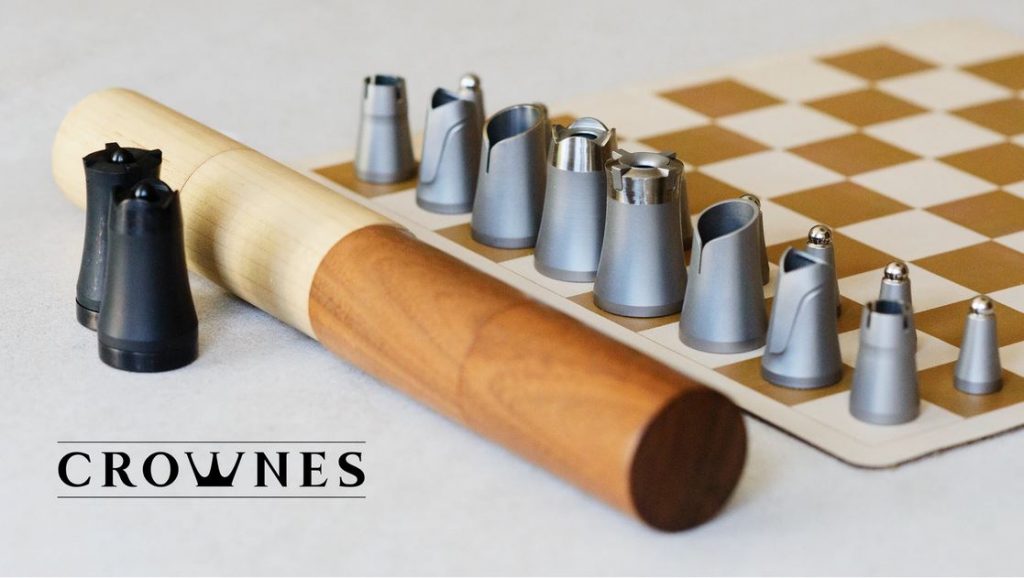 Etho LLC has developed Crownes, a compact chess set that literally allows the player to consume defeated chessmen. The chess pieces are precisely designed to nest within one another, like a Russian Matryoshka doll, creating a uniformly compact stack.
The nesting ability turns out to be a great portability feature, providing a simplified way of organizing the pieces. After nesting the pieces within one another, the two largest pieces (the king and queen) snap together magnetically, forming a compact collection of same-colored chess players. The two teams can then be stored in a cylindrical, compact carrying case.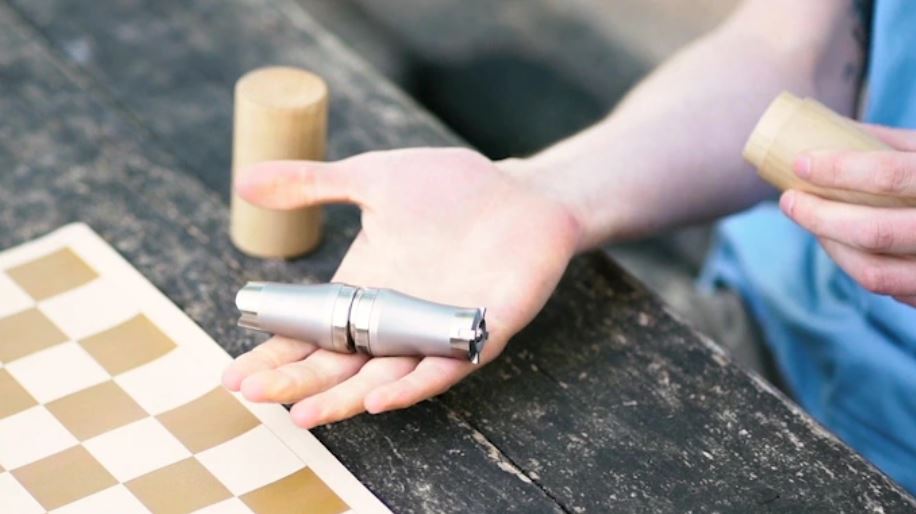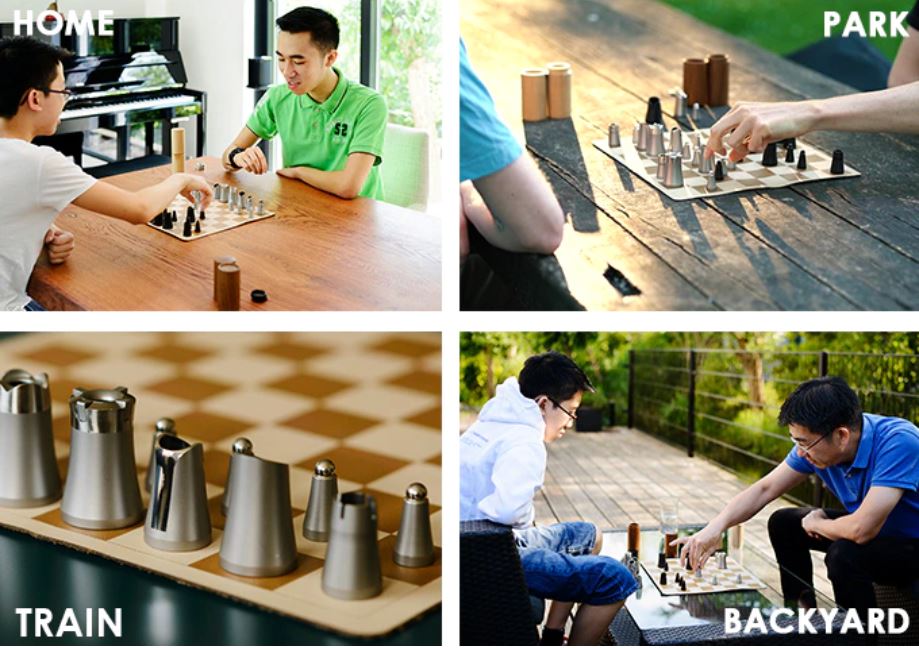 The figurines are made from 3D printed metal and boast a matte anodized aluminum finish, which gives the set a premium look.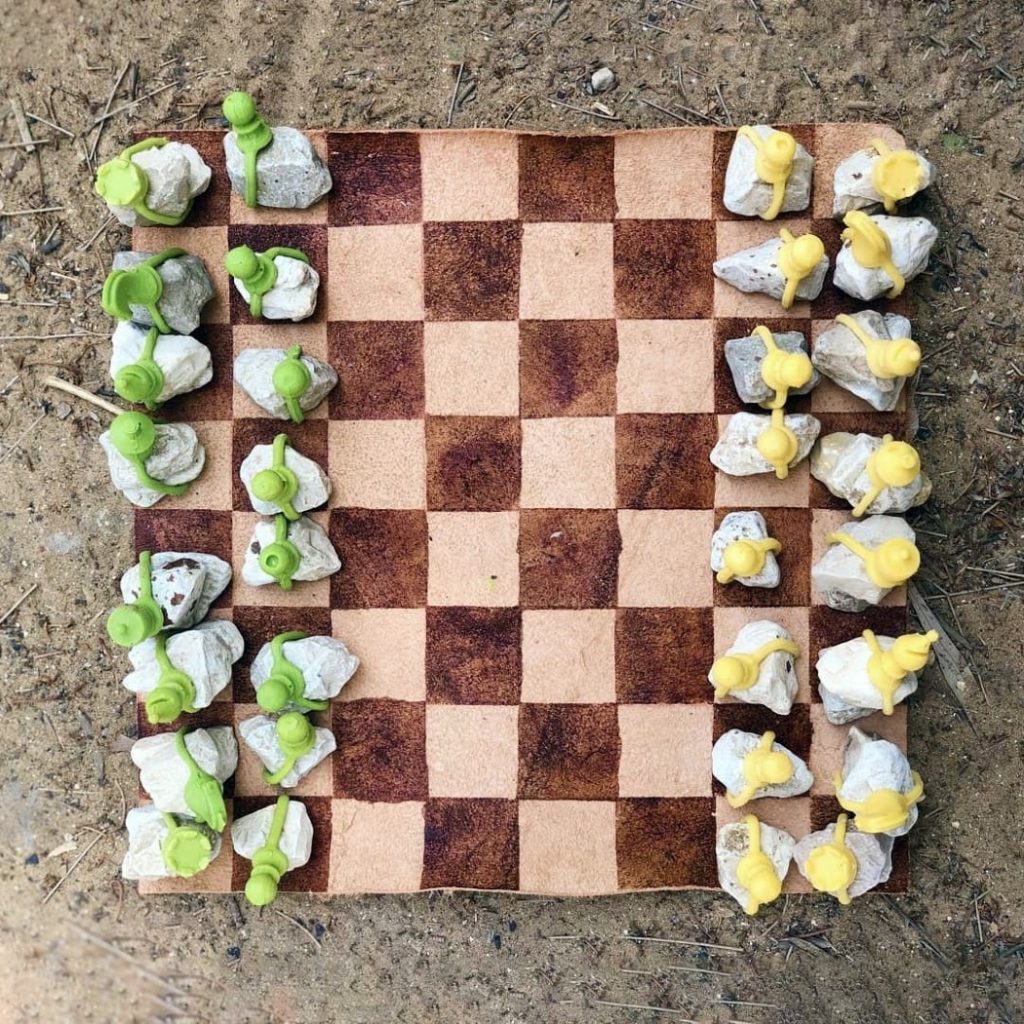 Luft by Omri Hillel, an Israeli multi-disciplinary designer is a simplistic take on a portable chess set too. Conceived as a travel-friendly solution to people who want to carry their board games around, the set comprises a flexible leather mat that can be used as a board and silicone bands, which can be placed on small rocks or pebbles that can be collected outdoors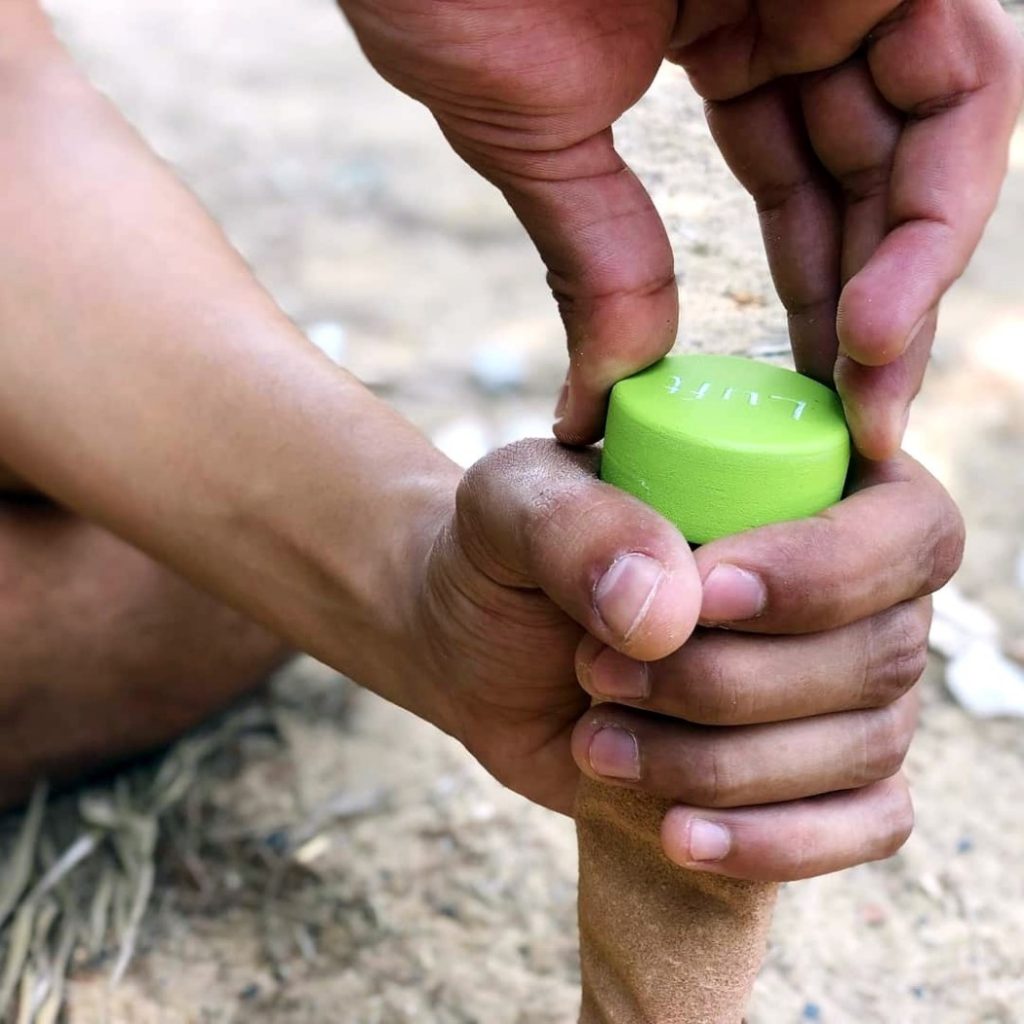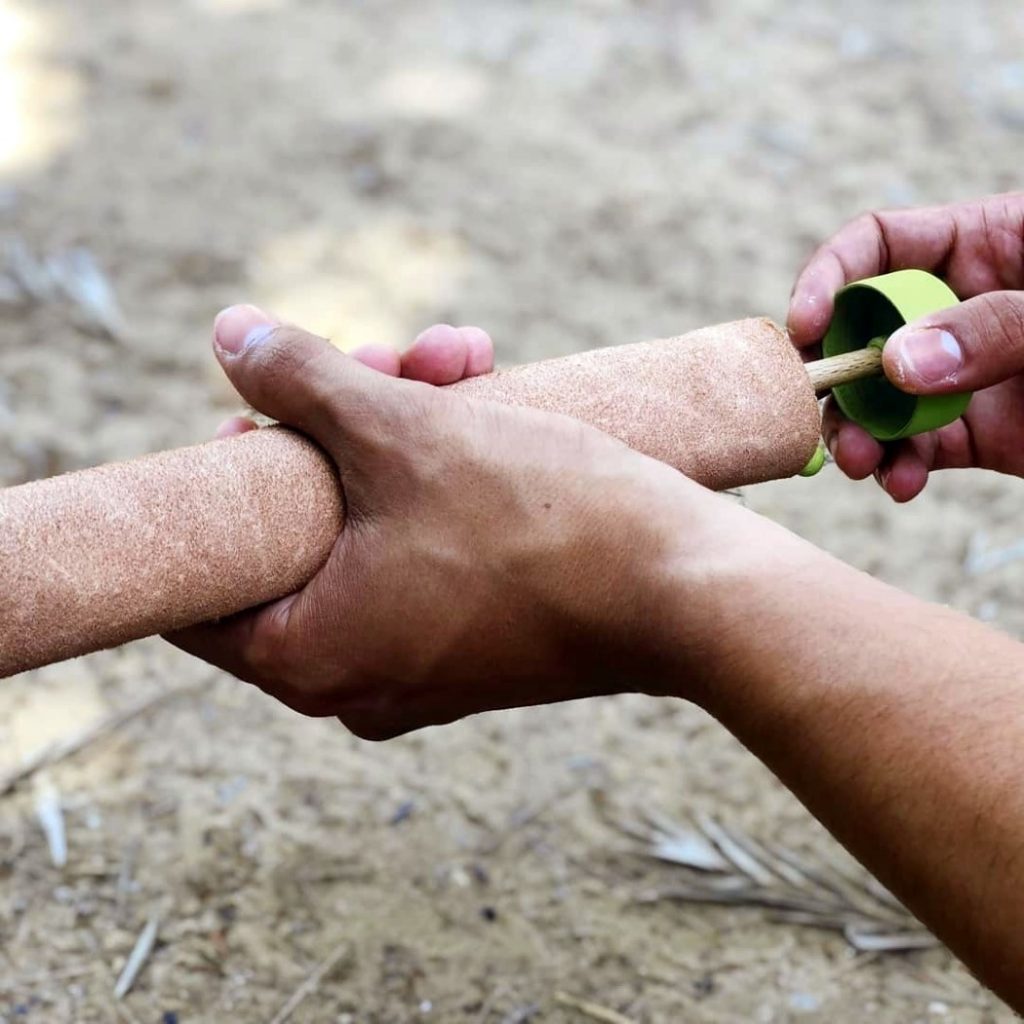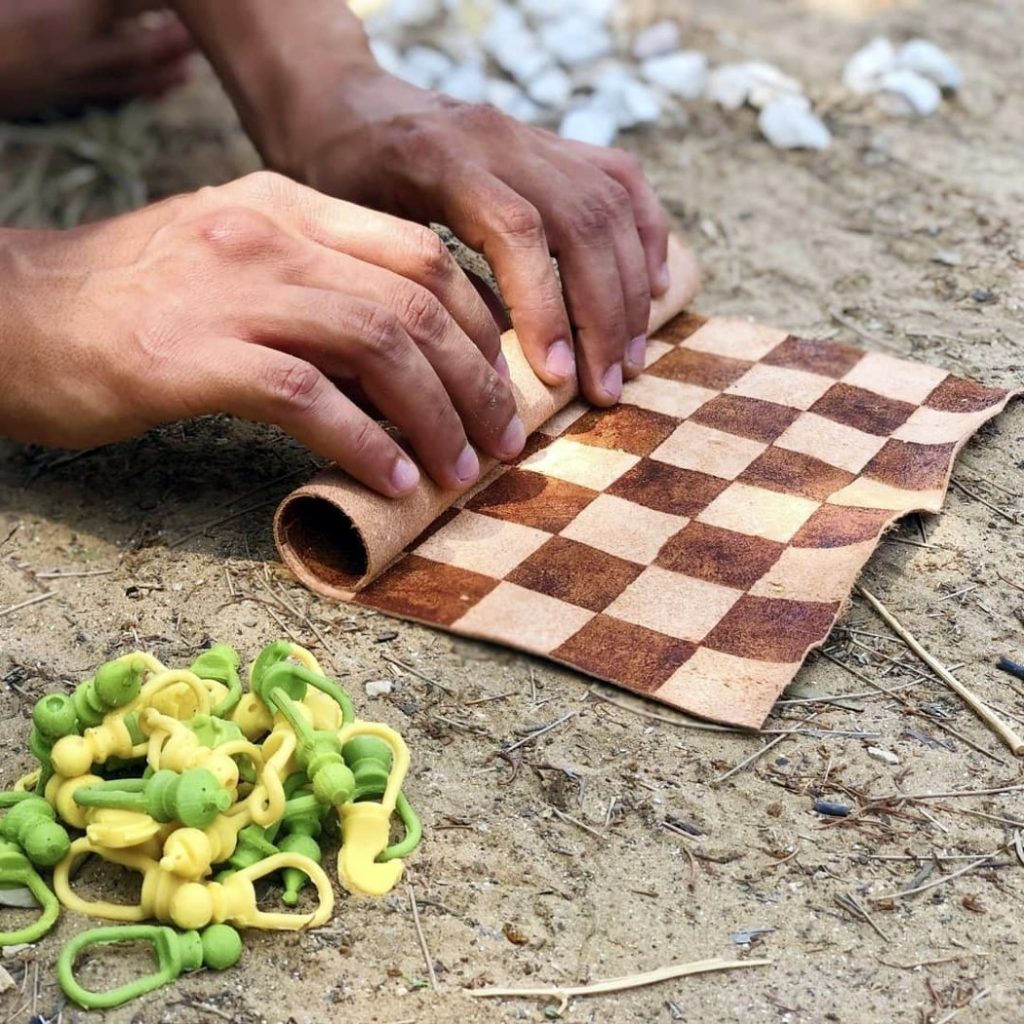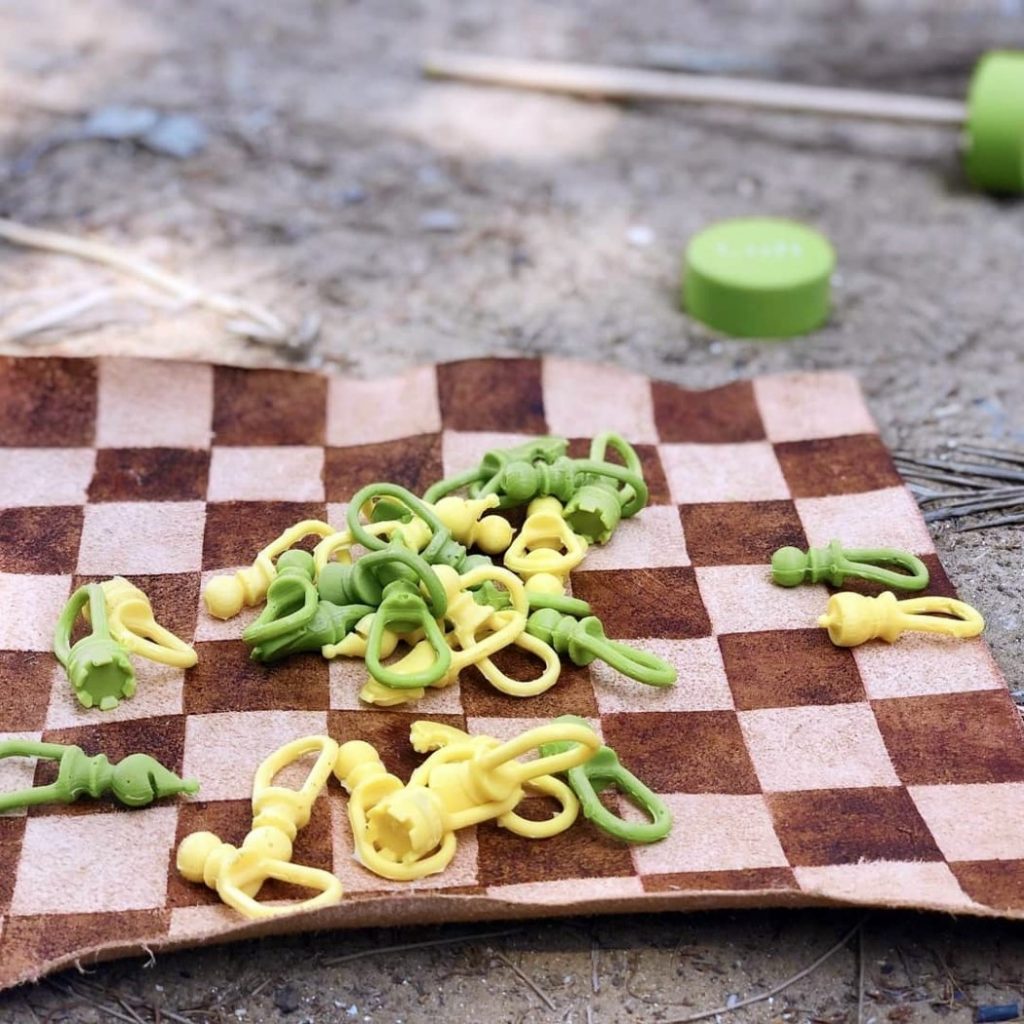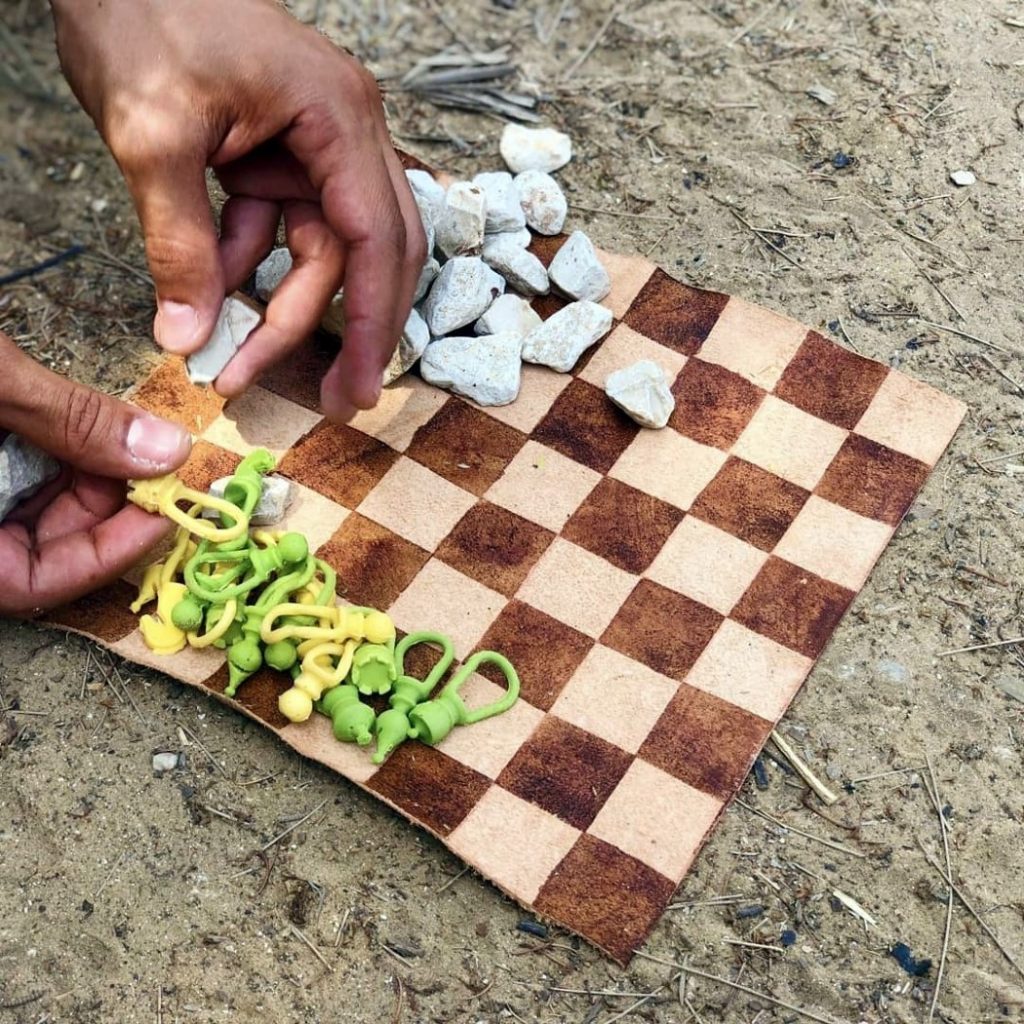 Using these improvised pieces instead of conventional finished chessmen of wood or plastic does not however compromise the quality of the gameplay.