Constructed by people rather than formed by natural means, artificial islands may vary in size from small islets reclaimed solely to provide a new habitat for local fauna to those that support entire communities. We have selected a number of fantastic man-made islands projects designed to create new sustainable areas for business, recreation or preserving biodiversity.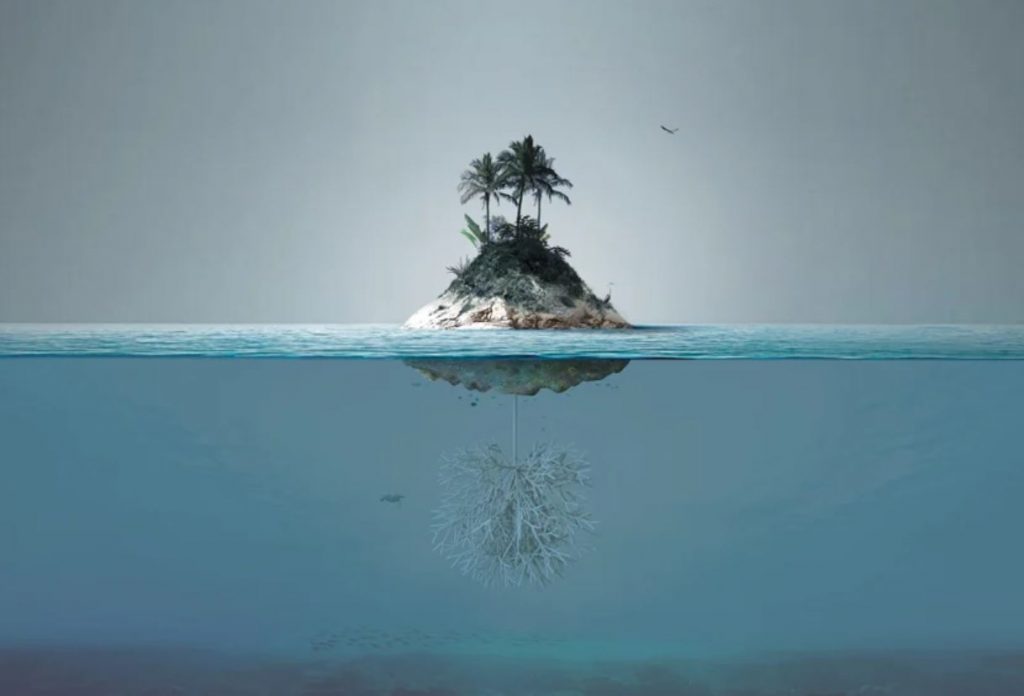 Australian architect Marshall Blecher has teamed up with Magnus Maarbjerg of Danish firm Studio Fokstrot to design a cluster of roaming artificial islands to be anchored in Copenhagen's harbour. Named Copenhagen Islands, the project follows the success of a prototype wooden island called CPH-Ø1, which has been used as a public space. Since its launch in 2018, it has hosted talks, a photography exhibition and picnics.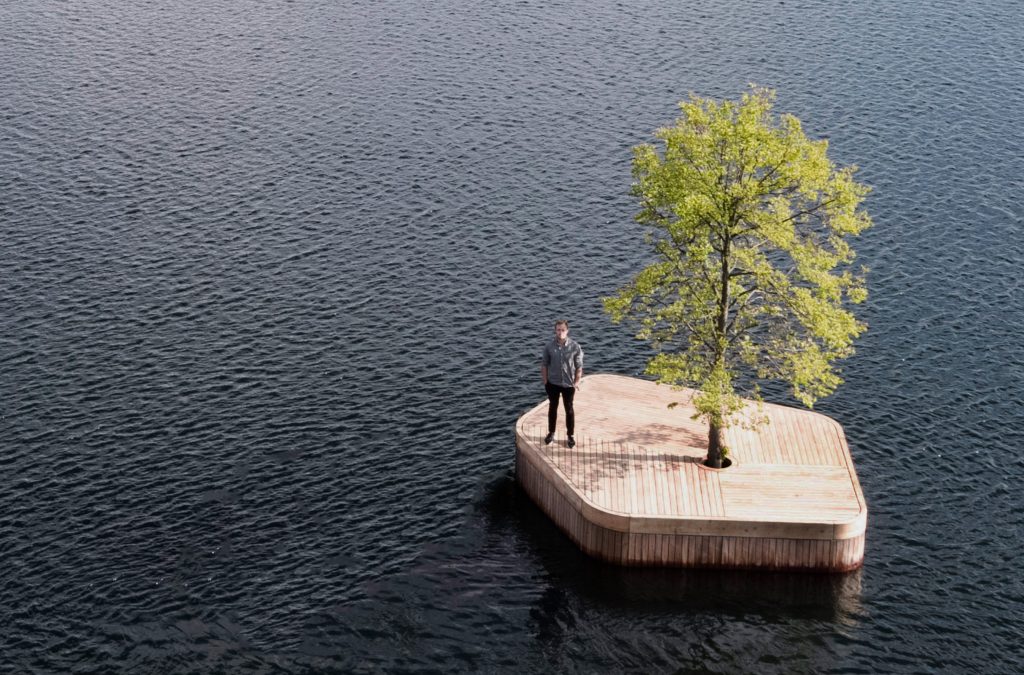 Soon CPH-Ø1 will be joined by three more islands anchored to different locations, the largest of which will comprise nine modules with additional separate islands floating nearby. The structures will be made of steel and recycled floatation elements clad in sustainable timber. The production will be organized in the harbour's shipyard using traditional boatbuilding techniques.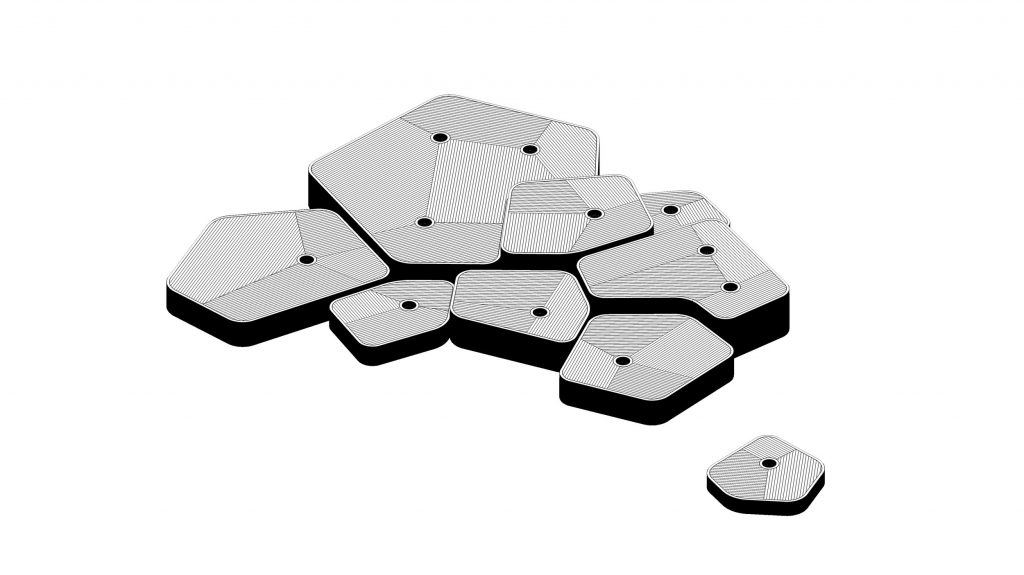 Conceived to serve as floating parks, the islands will be accessible by boat or swimming.  Later, they will be moved between different parts of the harbour each season and can be connected together for festivals or special events.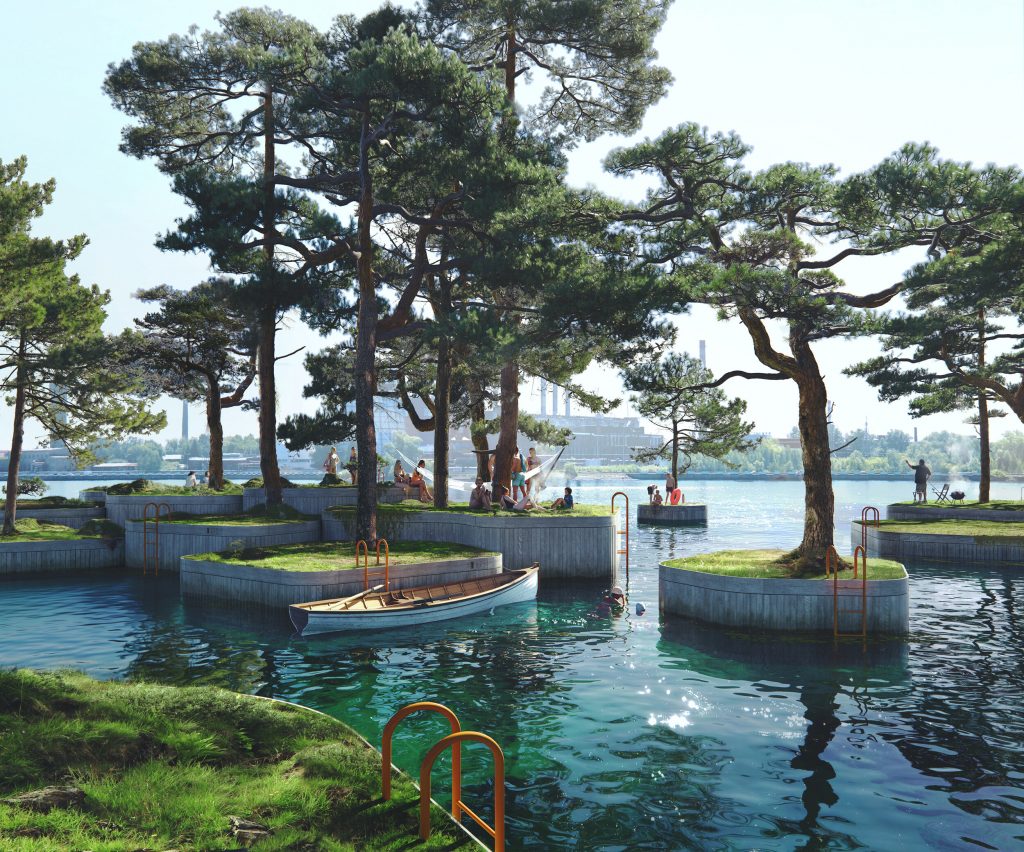 The artificial 'parkipelago' will be planted with endemic grasses, bushes and trees, which will provide a new habitat for wildlife including local seagulls, swans, pigeons and ducks. Below the surface of the water, the underside of the islands will form an ideal environment for seaweeds and mollusks to attach themselves, in turn providing the perfect habitat for fish and other sea life to congregate.
Also seeking to provide a habitat for marine life, Amsterdam-based architect Angelo Renna has designed an artificial island that will collect harmful microplastics from the water of the Pelagos sanctuary, a special marine protected area of the Mediterranean Sea, which is known for its incredible biodiversity.
According to WWF, the Mediterranean Sea has one of the highest concentration of plastics with 1.3 million fragments per square kilometer, comparable to those found in the ocean garbage patches, which leads to birds and marine life ingesting microplastics or becoming tangled in discarded items. The solution proposed by Renna comprises an artificial islands consisting of two elements: the vessel and the collector.
The vessel is a wooden structure that provides habitats for various fauna species, both above and below the surface of the water. On top, the soil-covered platform will be planted with trees and bushes to provide shelter for birds and insects, while underwater reefs will form a habitat for invertebrates, mosses, and plants.
The collector is a light detachable structure that is designed to be positioned 5 meters below water – where most of the plastic is concentrated, according to new studies. The intricate 3D printed system is  more open on the fringes, which allows marine life to safely cross it, but is more condensed toward the center, which will enable collecting fragments of macro- and microplastics. Since the collector can be detached from the island, the collected litter can be disposed of periodically.
The project is conceived to operate in offshore waters only during the summer months, in order to avoid periods of intense storms and currents. During the fall and winter seasons, it will stay in one of the harbours along the coast, allowing the island's ecosystem to survive.
Designed for the Danish Government, Holmene project by Copenhagen-based architecture firm Urban Power takes the idea of artificial islands to a completely new level. It will comprise a sustainable tech hub that will extend the largest industrial area in Denmark, Avedøre Holme, and span three million square metres.
Holmene addresses several needs in the area. It will create a site for 380 new businesses and 12,000 jobs in biotech, pharmaceutical and life science sector, while forming a flood barrier to combat the threat of rising sea levels. At the same time, it will provide a large accessible public natural area for sports, recreation (including 11 miles of cycle routes) and improved biodiversity.
The islands will host the "biggest waste-to-energy plant in northern Europe", where the waste water will be transformed into clean water and biogas, and five six megawatt wind turbines, which will produce enough energy to cover 10 percent of greater Copenhagen's total electricity consumption. This will allow to reduce the region's carbon emissions by 70,000 tonnes annually as a result.
The islands will be built using 26 million cubic metres of surplus soil from the construction of the region's subway and various other projects. The construction is set to begin in 2022, with the first island becoming habitable in six years.