Can students' dorm make one feel like home?  Is student housing always supposed to be a boring shed-like volume with infrastructure which is out-of-date? Or can it provide an inspirational environment for research and study?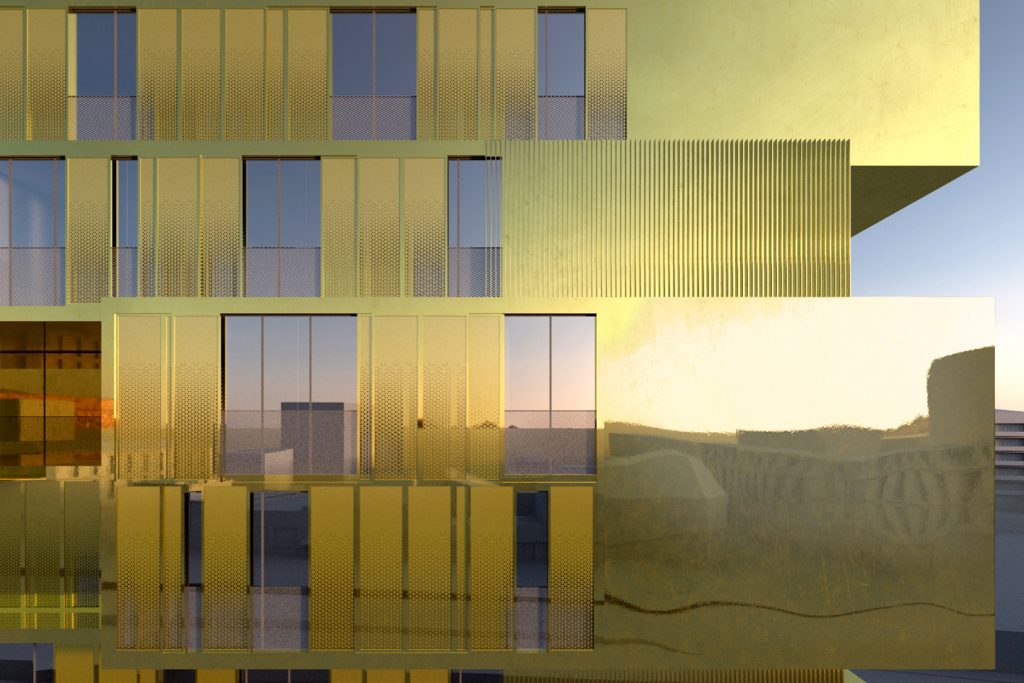 WilkinsonEyre, an architecture studio with offices in London and Hong Kong, has created 'unique student residencies with identity' for undergraduate students and visiting staff for the Dyson Institute of Engineering and Technology in Wiltshire, England as a part of their over 20 years long co-operation with Dyson.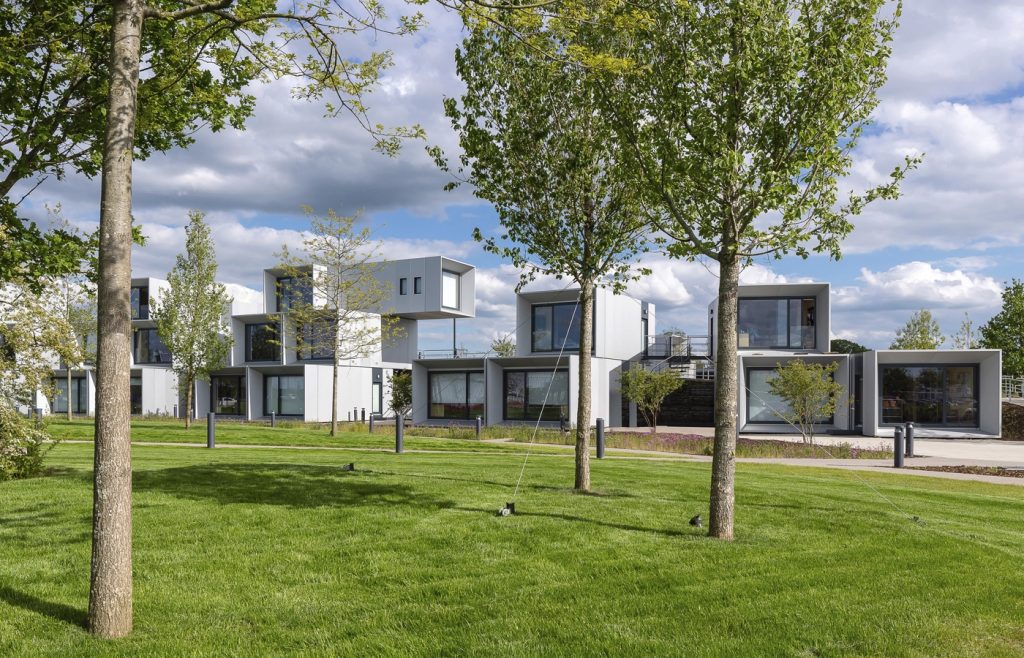 Dyson's brief was to create accommodation that would draw together fresh ideas visually, structurally and in the use of materials. The resulting 'undergraduate village' is comprised of 68 accommodation pods  – each with a bedroom and a work area for an individual student – that are arranged in clusters,  as well as shared amenities including kitchens, communal spaces, laundry rooms, a reception and amenity space, all located at the heart of the campus. The modular village also features the so-called Roundhouse – a clubhouse comprising a café, bar, lecture hall and study space.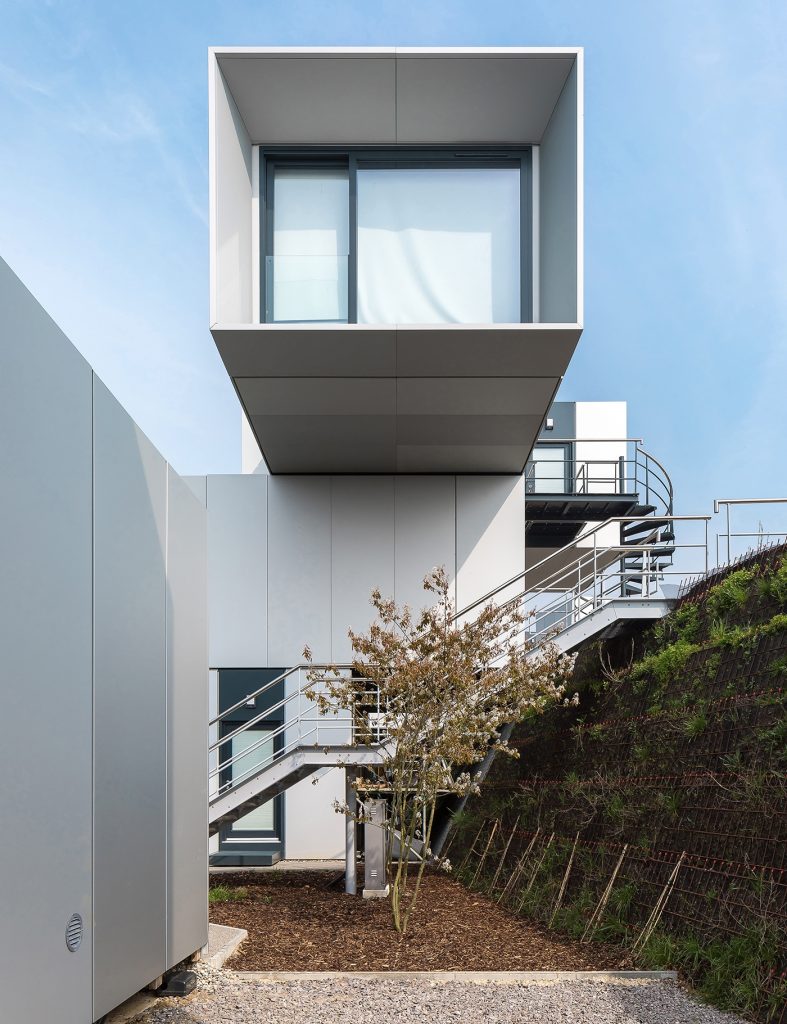 To ensure the students are immersed in a positive and productive living environment, each pod provides its own front door for privacy and large triple glazed windows offering appealing views. This is achieved through stacking the pods one onto another. The pods are manufactured off-site from cross-laminated timber (CLT), the construction process including the installation of fitted furniture and storage, and then delivered to Wiltshire.
According to the team, CLT is a naturally highly sustainable material with strong structural qualities, making it an unrivalled choice for the project. To showcase the structural potential of the material, some of the upper pods cantilever up to three metres, accessed via stairs and curved earth ramps. Externally, the pods are covered with anodised aluminum rain-screen panels and topped with a sedum roof.
Studio Malka Architecture with offices in Paris and Los Angeles has designed La Maison d'Egypte (House of Egypt), a student housing complex at La Cité Internationale Universitaire de Paris. The project is aimed to be an emblem of the Egyptian culture that reflects the diverse fabric of its history.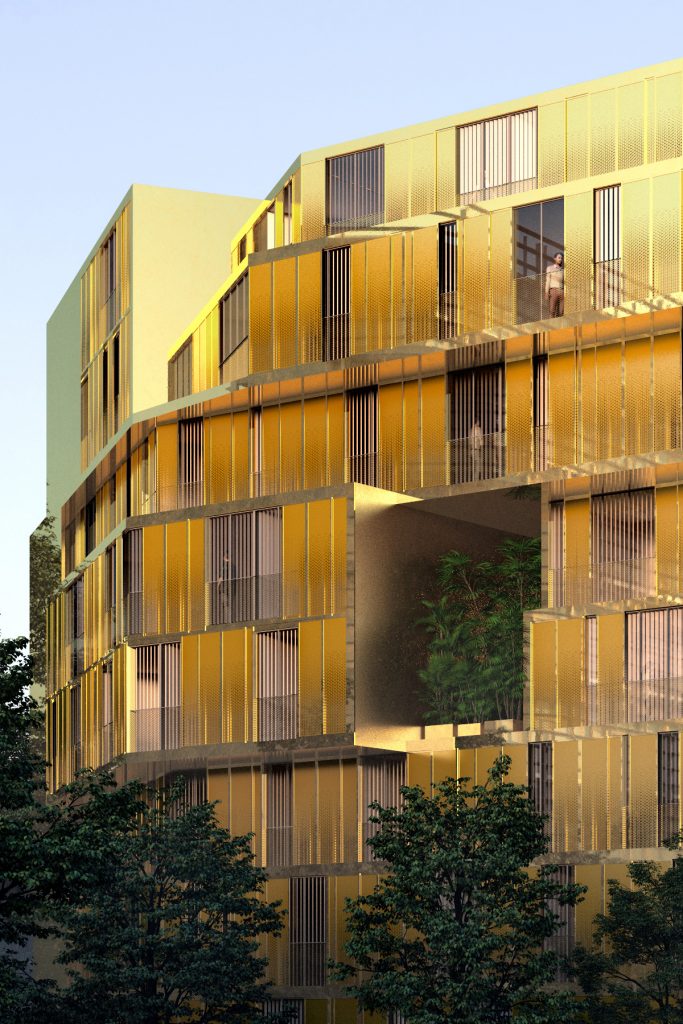 La Maison d'Egypte is conceived not as a single building but rather as a functional superposition of 42 megalithic prefabricated block systems, a physical personalization of each of the nomes, administrative districts of Ancient Egypt. Within the building these provinces are represented by their respective local crafts, furniture, artworks and other objects specific. The identity of each specific nome will also be expressed via its totemic emblem – falcon, crocodile, cobra, gazelle, etc.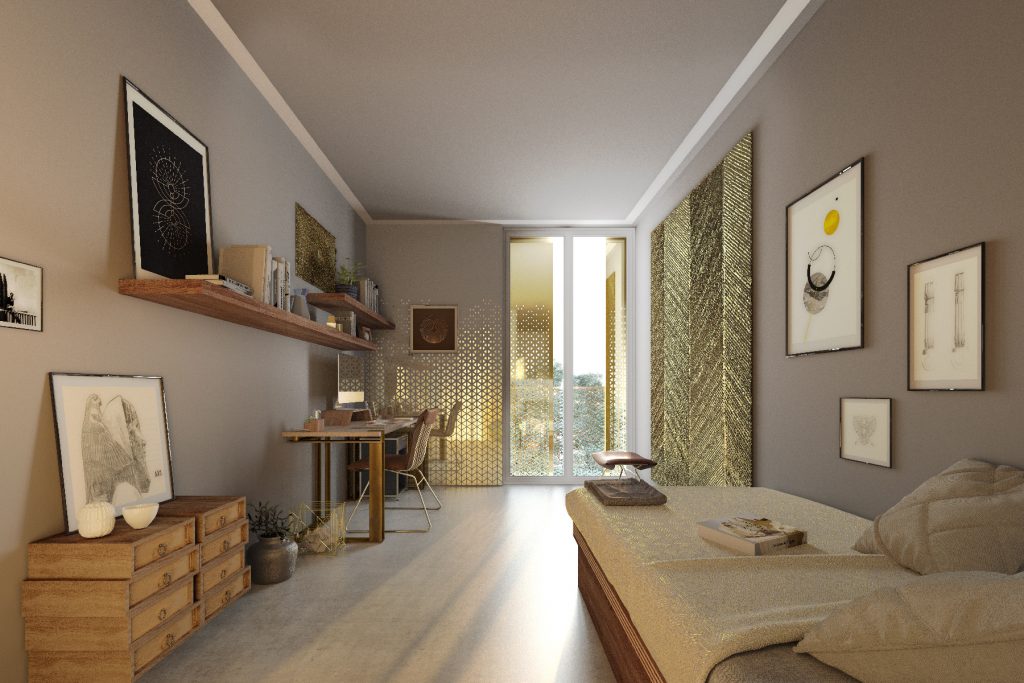 Constructive elements described by the team as a mutation of the Pharaonic era's typologies have been chosen for their symbolic forces in the history of Ancient Egypt. Each monolithic block is surrounded by a straight line slightly overhanging from the dwellings to recall the Egyptian protodoric abacus. the entrance to La Maison d'Egypte consists of a monumental gate three stories high characteristic of Egyptian temples. The gate is framed by two moles, thick towers with a rectangular base surmounted by a cornice and a vast lintel, as is customary throughout Ancient Egypt.
Student housing by Paris-based studio Hubert et Roy Architectes is also inspired by the great and ancient culture. Their Maison de la Chine (House of China) features bamboo-covered ramps which are criss-crossed with footbridges leading to the dorms, meeting rooms and workplaces meant for students. The footbridges are a homage to the Chinese landscaping culture.
Distributed over eight levels, the dorms are oriented towards the park, which keeps them away from the traffic noise, while the common rooms are organized around three high atriums that are supplied with geothermal energy. Planted with bamboos, shared spaces serve as extensions of the reception and areas foe cultural events that are located on the ground floor.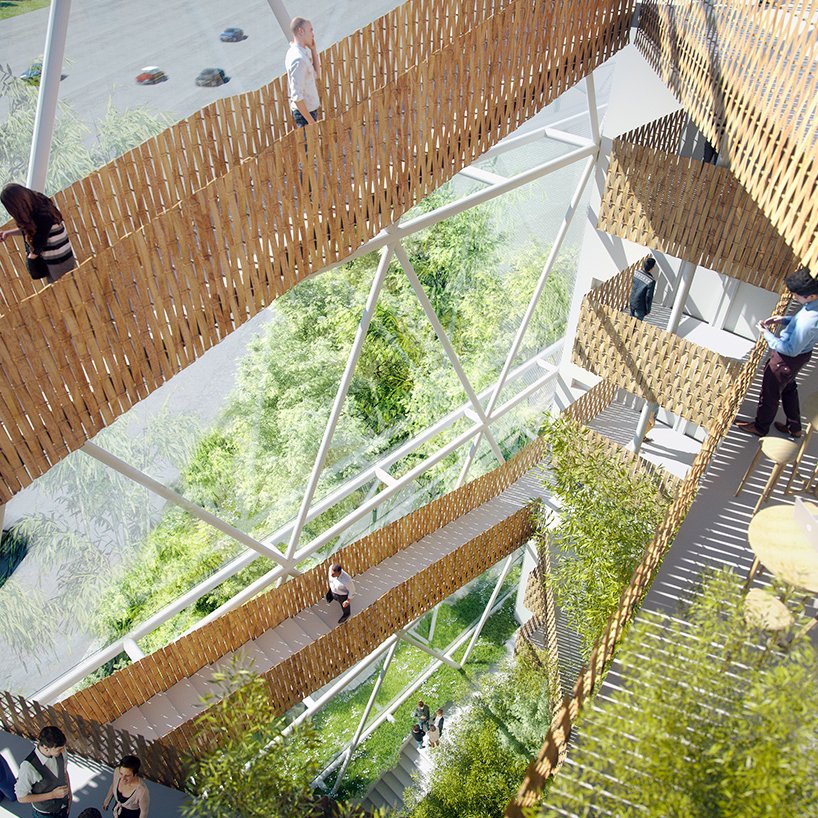 The team utilized a number of distinctive concepts that are associated with the Chinese culture, such as the image of sinuous river and a dragon, a garden wall, an acoustic glass screen, bamboo-planted landscape. French and Chinese culture merge to give shape to the Maison de la Chine.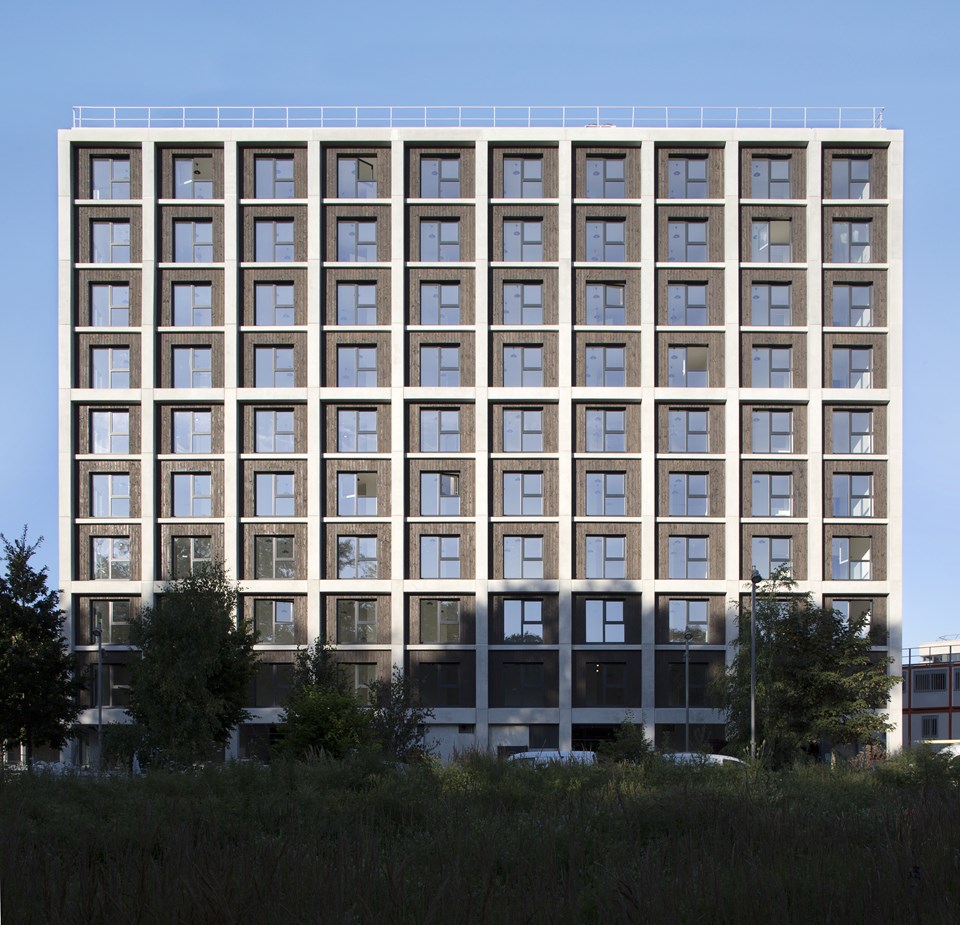 The nine-storey student housing block in Champs-sur-Marne, France by Paris-based Atelier Villemard et Associés (AVA) is defined by a structural grid of exposed concrete. Prefabricated bathroom, balcony and wall were inserted into this frame, making the construction of each floor as brief as 10 days.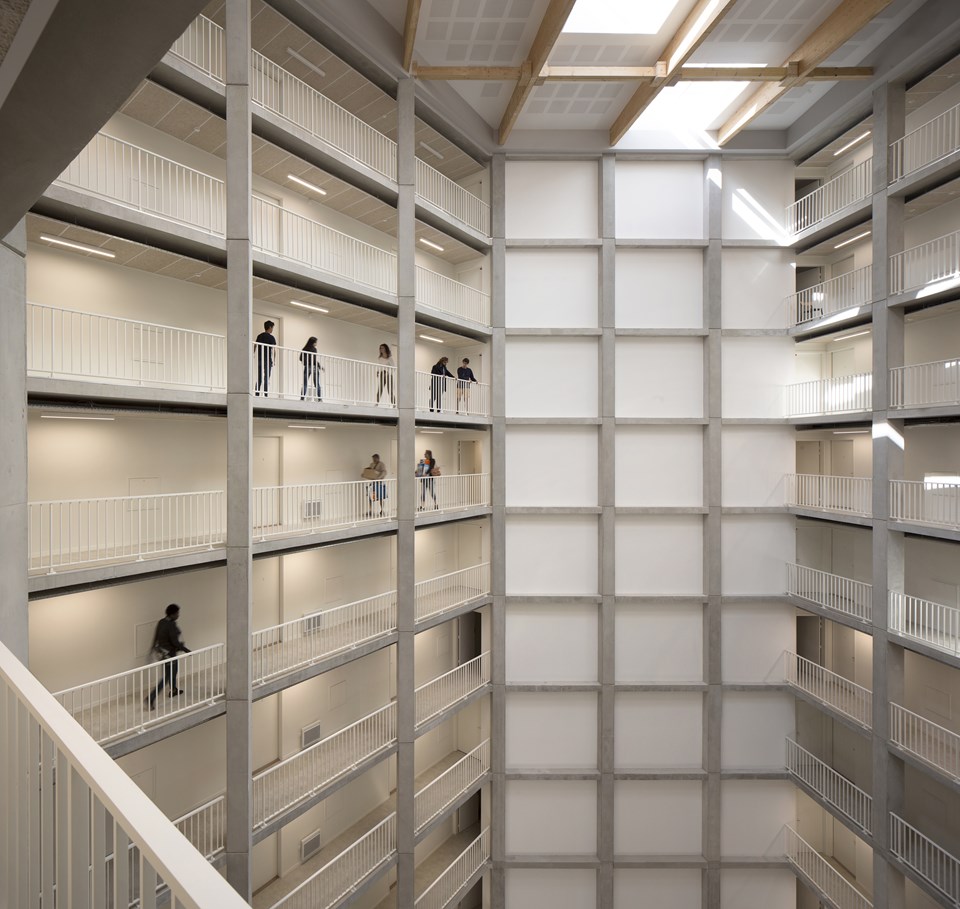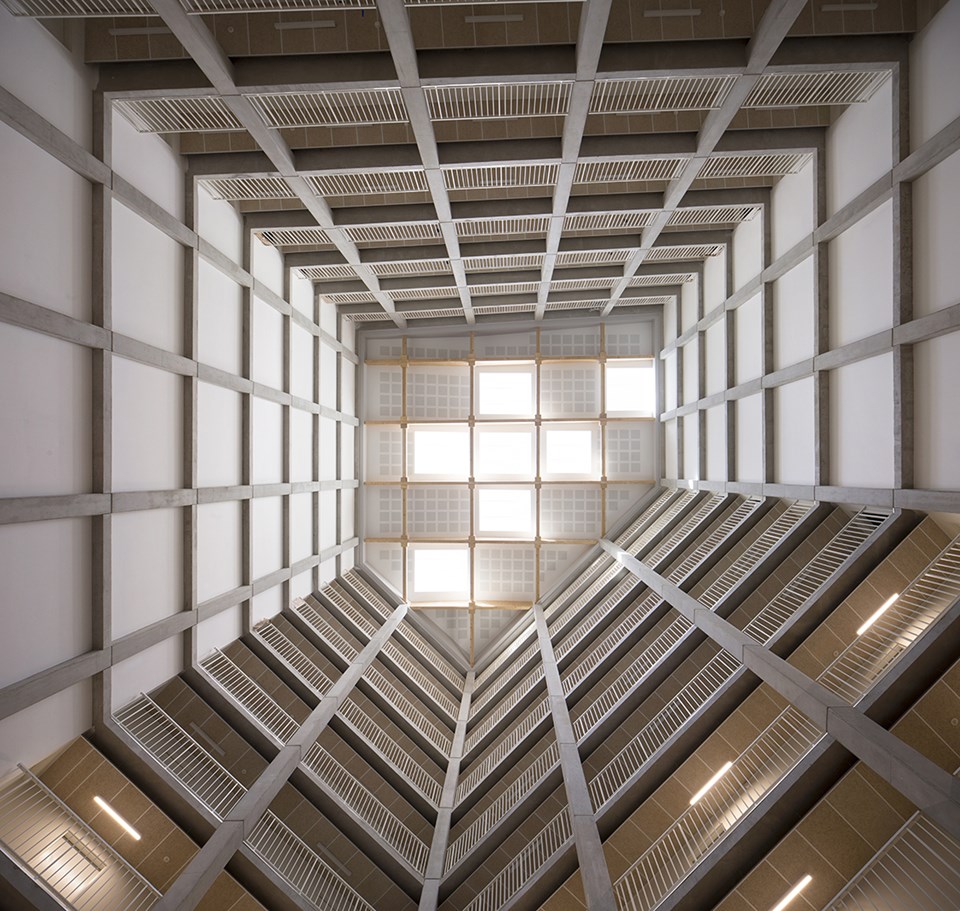 Designed as the latest addition to the Campus Descartes, one of the Paris's sustainable city clusters, the housing includes 207 rooms wrapped around a full-height atrium topped by a series of skylights. Rooms are separated from the atrium by a corridor, which provides residents with a convenient access and space for socializing. Each room has a private balcony offering a view across the landscape. The floorplan of the ground floor includes a café, gym, laundry area and bike parking.