Chilly winter nights call for a cup of hot tea. It doesn't have to be your grandmother's traditional China tea service set anymore. Contemporary product designers are in constant search of inspiration for tableware designs: brutalist or poetic, impressing with their mass or with delicate lines, they definitely will make your drink taste better.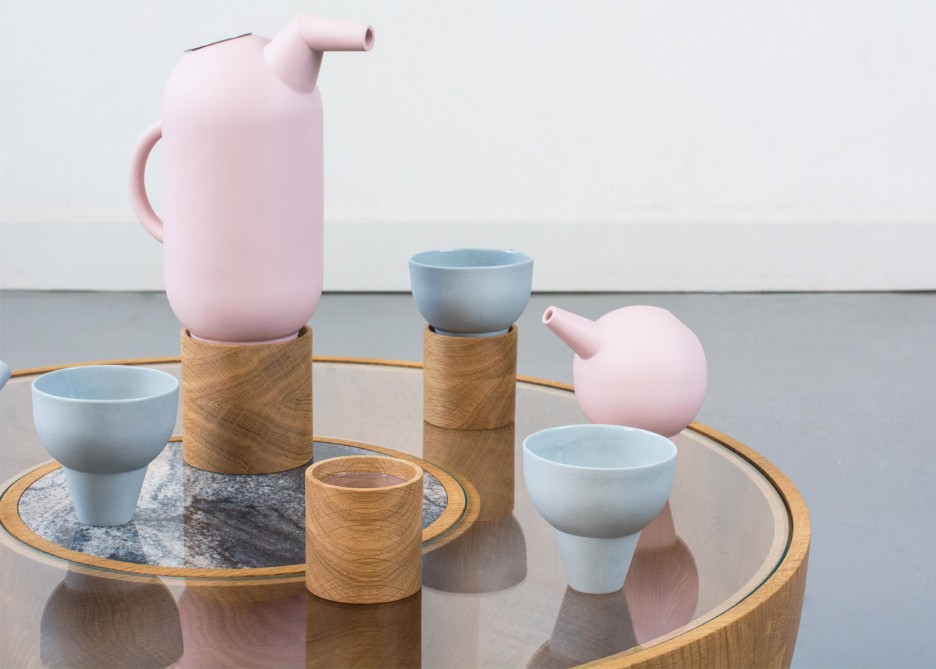 Roxanne Flick, graduate of Pforzheim University's School of Design in Germany, has created a porcelain tea set which is inspired by lesser flamingos, their visual appearance, the functions of their body, the choice of their nest site, and their behavior.
Named Purpur, the collection comprises sugar dispensers with neck-like spouts, tea cups that balance inside oak holders, and a large jug-like teapot.
The idea came to Flick when she saw how flamingoes filtered their food out of the water, which reminded her how humans filtered tea. The teapot is based on the shape of adult birds with their elongated bodies, while the sugar dispenser and creamer are more spherical to resemble the appearance of flamingos' chicks and the cups are intended to represent their eggs.
Created from slip-cast porcelain, the pieces are coloured with pigments in soft grey and pink tones, which are traditionally associated with the birds.
Puzzle Porcelain Set is a re-interpretation of the mysterious Yaoci porcelain vessels by the Berlin-based studio YUUE in collaboration with Chinese designer Ryan Xiangfei.
The playful colorful trio includes a carafe, a teapot and a cup which turn the simple act of pouring water into a fascinating affair. The cactus-shaped Upside-Down Carafehas no discernible openings, water being poured in from the bottom instead. The contents is kept safely in the pot when it is flipped over, which makes water appear magically from what seems to be a hermetically sealed vessel.
Fairness Cup is a two-part stackable tea cup which leaks all content if too much liquid is poured in. It plays a joke on those who are a bit greedy and advice them to play fair.
Singing-Bird Pot features a baby bird which serves both as a lid and as a decorative element. The figurine whistles when liquid is poured from the bird-shaped teapot.
Minimalist and elegant Take Breath teapot by the Taiwan-based design company Pinyen Creative is aimed to echo the peacefulness and warmth of the beverage it has been designed to serve.  Its pure design features a flush wooden detail that guides the pourer's grip eliminating the need of a handle.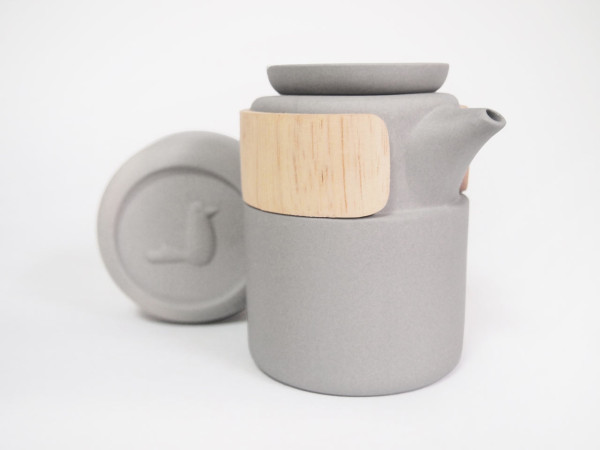 Complemented by a simplistic cup, the pot is available in grey and white ceramic, the simple palette and material choice having a soothing effect on the eyes as well.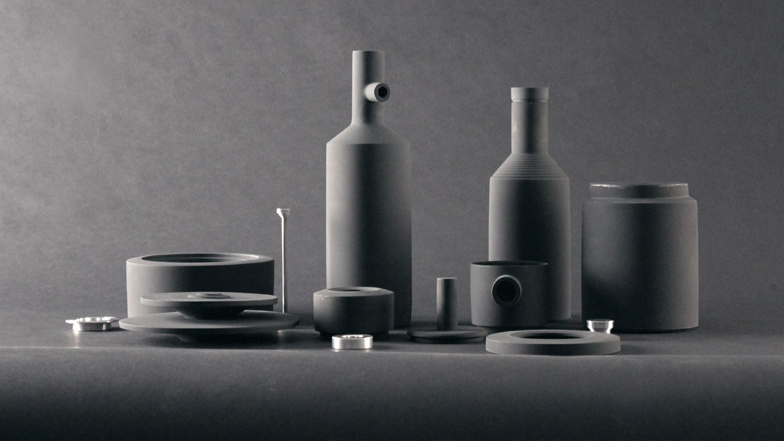 Korea-born designer Eunjae Lee has designed her Silent Machine tea set while studying at the HDK School of Design and Crafts in Gothenburg, Sweden. Based on the components of an engine, the collection consists of stark cylinders of dark matt stoneware that are complemented by steel details resembling screw threads, nuts, bolts and washers.  Alternative version of the tea set is made from porcelain and brass to warm the overall look and lighten the sense of weight.
The high-precision silhouettes contribute to the image of mechanical regularity. Fascinated with industrial materials and processes, Lee intended to honor machines as relics of the Industrial Age through the methodology of design.