Bed is not merely a piece of furniture, it is a place where we start and finish our days and where we relax and rewind from our daily stresses. A good bed definitely contributes to our well-being, and a well-designed bed is a joy to the eye as much as it is to the body.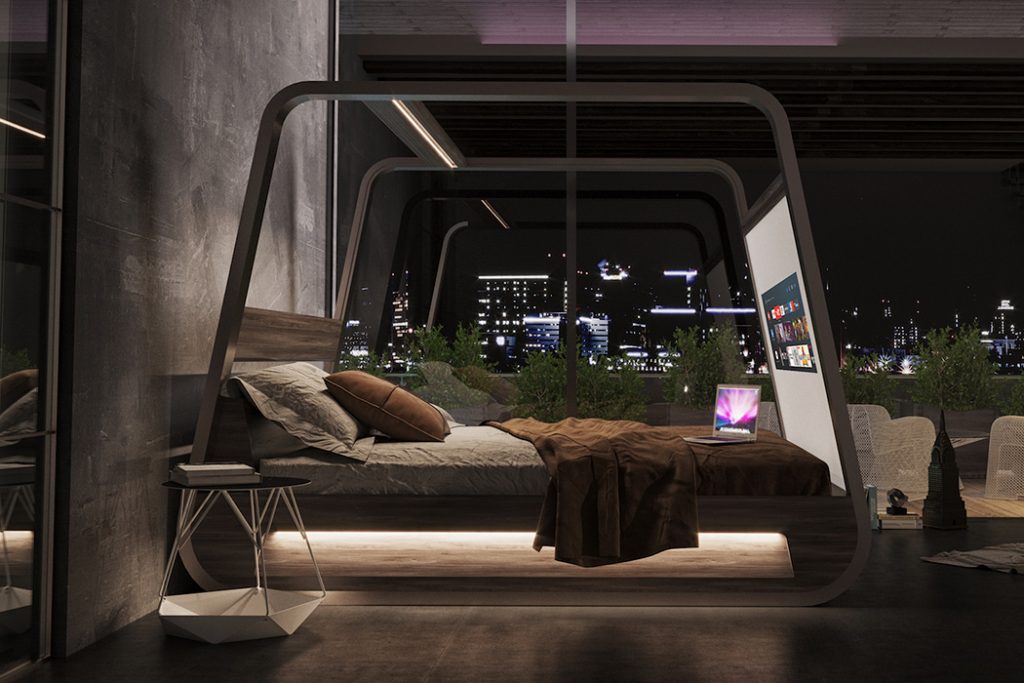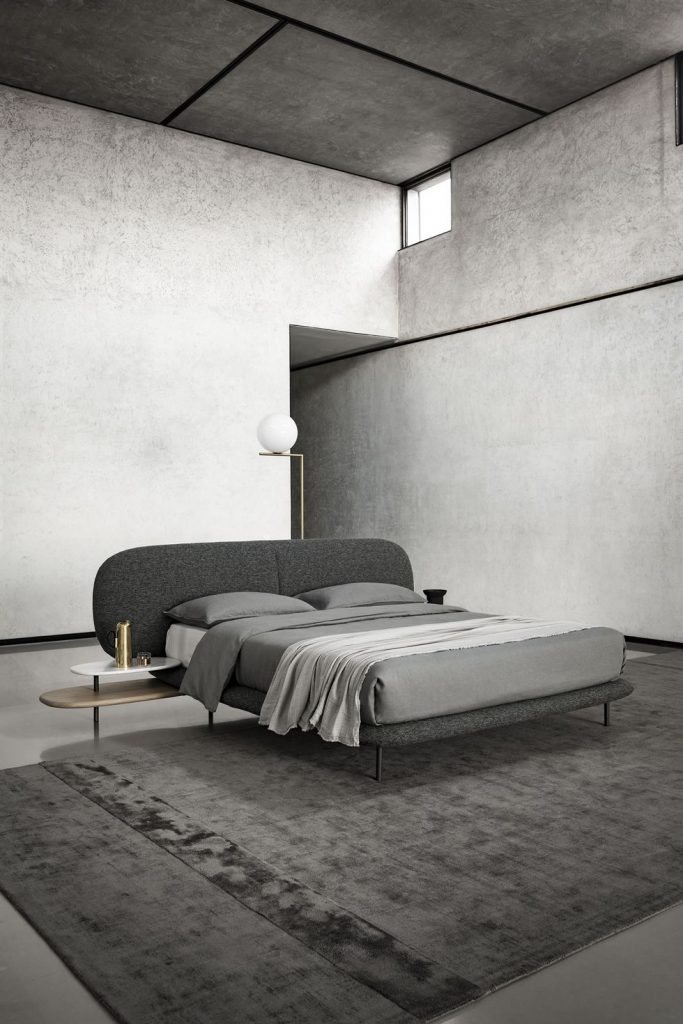 Milan-based designer Gordon Guillaumier has drawn inspiration for his Neyo bed for Alf Dafre from the organic forms of pebbles smoothed by the flowing water of rivers. The piece features built-in double shelves for a smartphone or a book on its side that seem suspended and offer functionality and lightness to the structure, also removing the need of a bulky bed-side table.
The soft shapes define both the body upholstered in various fabrics and leathers and the shelves available in matt or lacquered oak o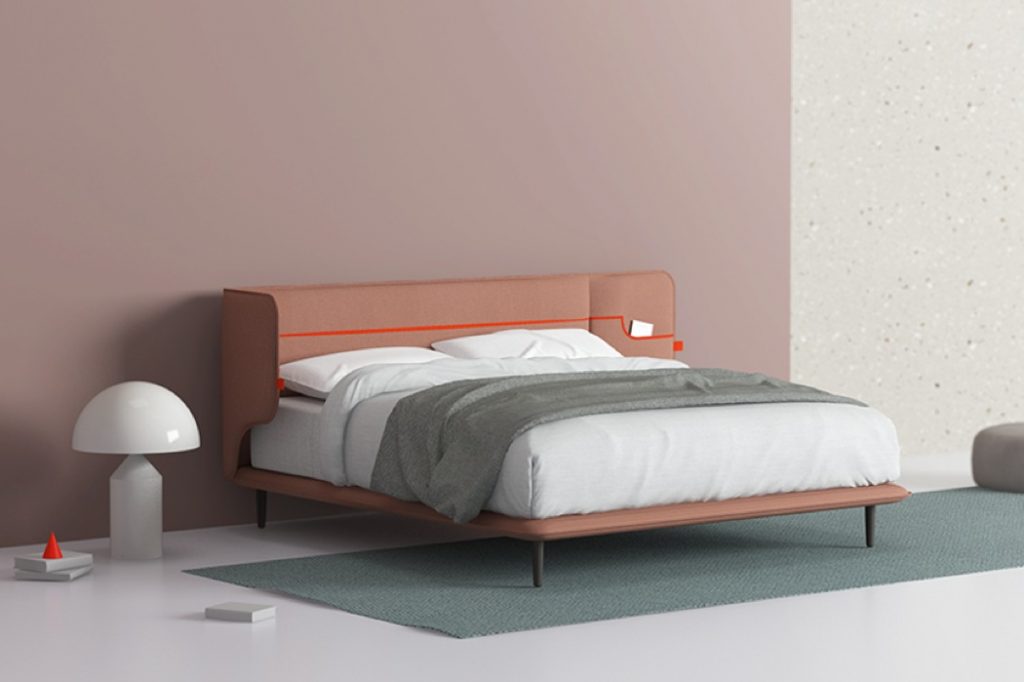 Cuddle bed by the Milan/Taipei-based duo WA+CH, founded by Weichih Chen & Fuhua Wang, is a bed inspired by a hug. It includes a flexible cushioned headboard with two foldable sides, the movement of which reminds the user of the gentle human interaction providing them with a sense of privacy and secureness of sleep experience as well as a warm and comfortable feeling.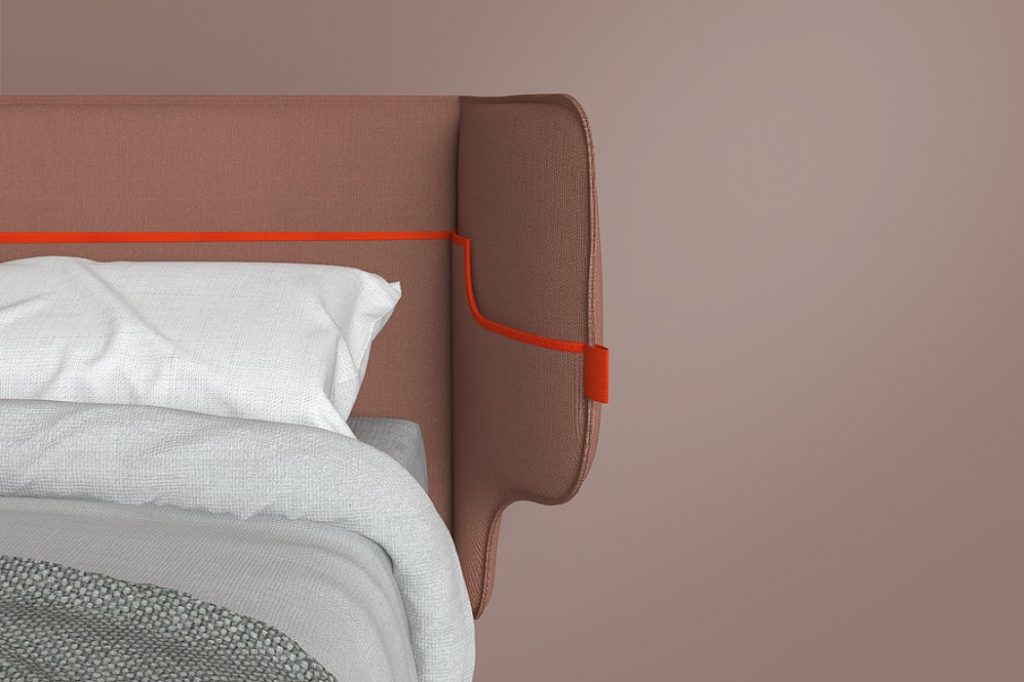 The headboards also feature large pockets perfect for storing smart devices and books that serve as integrated decoration and function at the same time.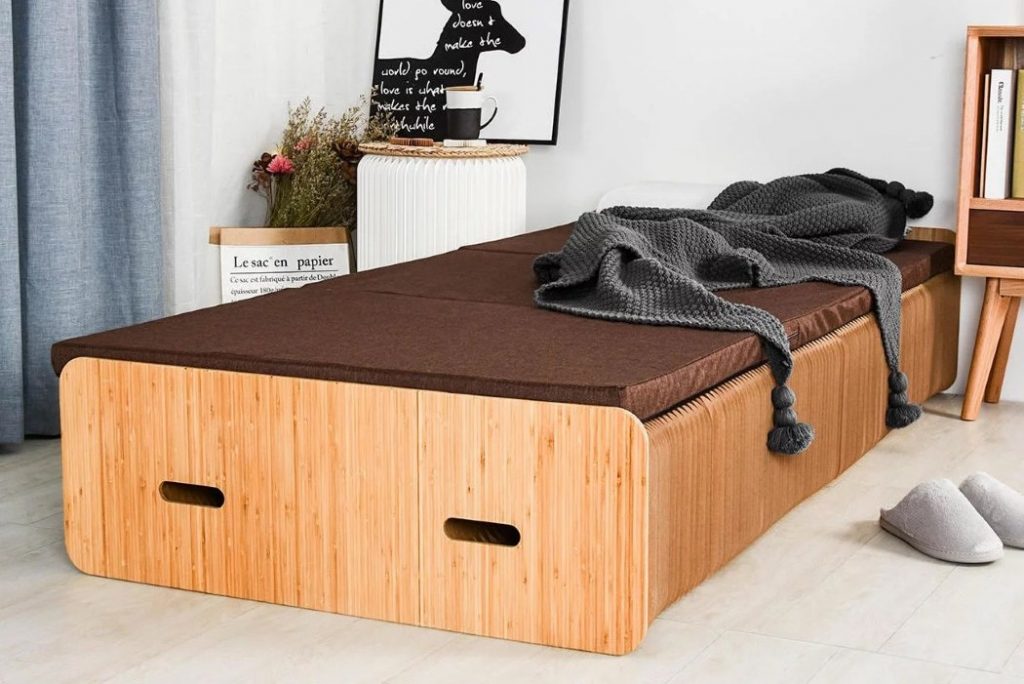 Pro Idee, concept-store with the head office in Aachen has launched the Extendable Flatpack Paper Bed which is made entirely from paper and can be collapsed in an accordion-style to be just 100mm thick. Thanks to its foldable mechanism, it can be transformed into an ottoman stool or a sofa, with or without a backrest, which makes it a perfect furniture piece for one-room apartments, holiday homes, and anyone who moves house often without wanting to carry heavy furniture around.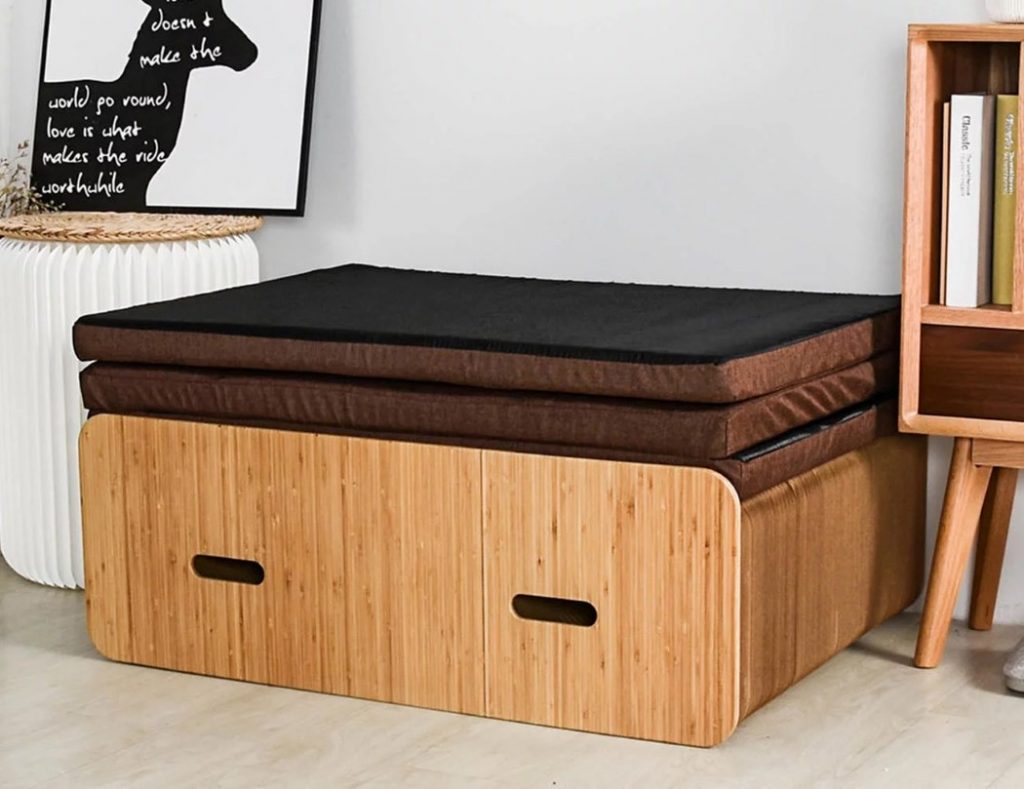 The bed's construction of corrugated cardboard gives it incredible strength, making it sturdy enough for two people up to 300 kilos to sleep or sit on it, while the headrest  and foot end are made of beautifully grained bamboo wood. The materials' light tone and the simple, slightly rounded shape fit perfectly with any living style.  All bed parts are fully recyclable and are sourced from a sustainable forestry origin (FSC).
Ford has developed a prototype of a smart bed for those who spend nights trying to reclaim a fair share of the mattress from their partner's invasion but do not want to use separate beds to enhance their sleep quality. According to a sleep expert Dr Neil Stanley, humans are most vulnerable when sleeping, so we're programmed to wake when something or someone touches us unexpectedly. Ford suggests a solution.
Available in most of Ford's vehicles, Lane-Keeping Aid can make driving easier and more comfortable safely guiding the vehicle back into the correct lane by "nudging" the steering wheel in the correct direction, and Ford attempted to apply similar thinking to a bed. Part of a series of Ford Interventions, the Lane-Keeping Bed uses pressure sensors to identify when someone has strayed from their side of the bed and gently rolls them back into place with the help of an integrated conveyor belt.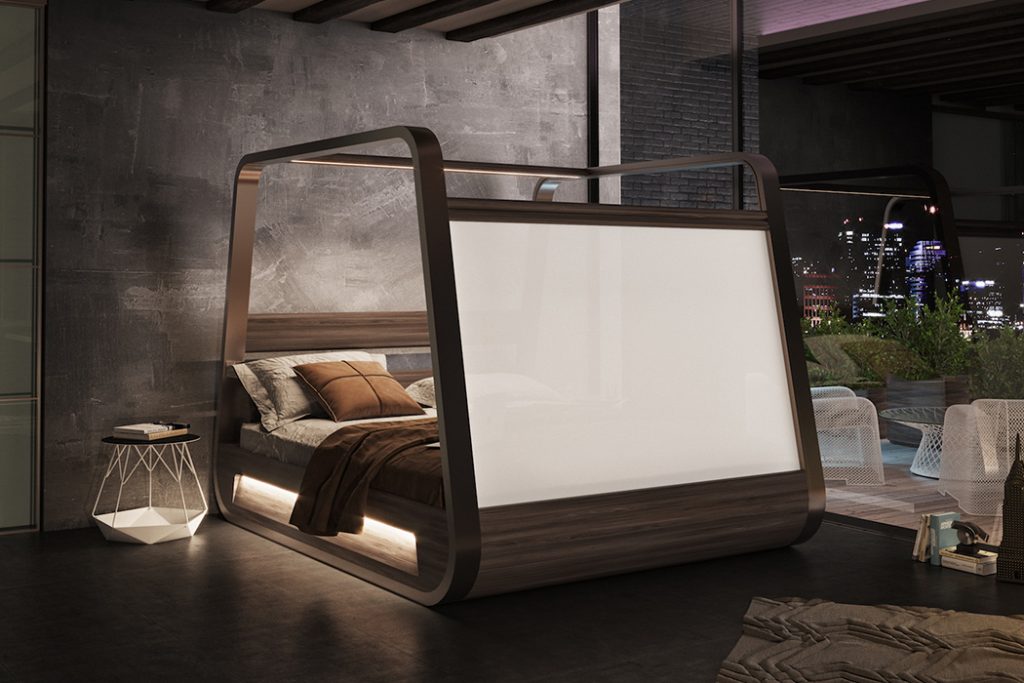 HiBed, conceived by the Italian architect and designer Fabio Vinella for Hi-interiors, is based on a different 'bed experience'. Having inherited the company's cocoon-like iconic product HiCan, the smart bed is more minimal and sleeker than its predecessor but is similarly equipped with state-of-art technology for wellness, entertainment and health monitoring that syncs seamlessly with the user's smart devices.
Not only the HiBed is equipped with an integrated surround sound system with invisible speakers and a built-in 4K projector that allows watching movies or TV shows on a 70-inch retractable screen and boasts, it also focuses on the user's health and everyday usage. The bed is connected to an app and monitors the user's sleep pattern and movements, adjusting the temperature according to our comfort. It features a smart alarm system and also records body weight, air quality, and noise level to provide a full health check. A modern take on the traditional canopied bed, the HiBed is versatile and integrates effortlessly with any interior.