For over 120 years the Venice Biennale has been a meeting point for the greatest artists, most renowned experts and art lovers from all over the world. Today, this prestigious art event has an attendance of over 500 000 visitors.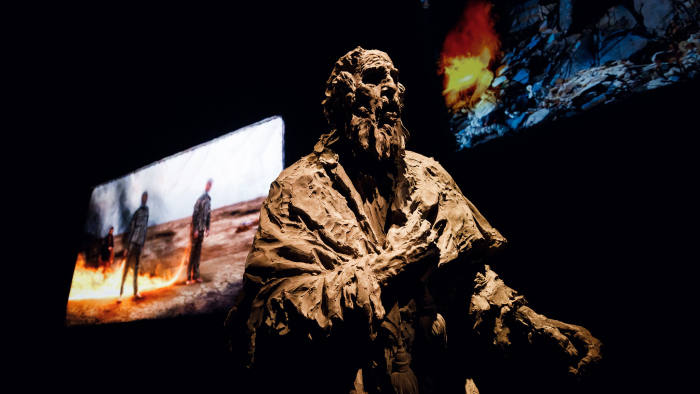 "LC 15: 11-32", an installation by film director Alexander Sokurov, Photo: Mikhail Vilchuk
The history of La Biennale di Venezia dates back to 1895 when the first International Art Exhibition was held. In the 1930s, some other festivals were born here related to music, cinema, and theatre. The Venice Film Festival originated in 1932 as the first film festival in history. In 1980, the first International Architecture Exhibition took place in Venice, and in 1999, the ard of dance made its debut at La Biennale.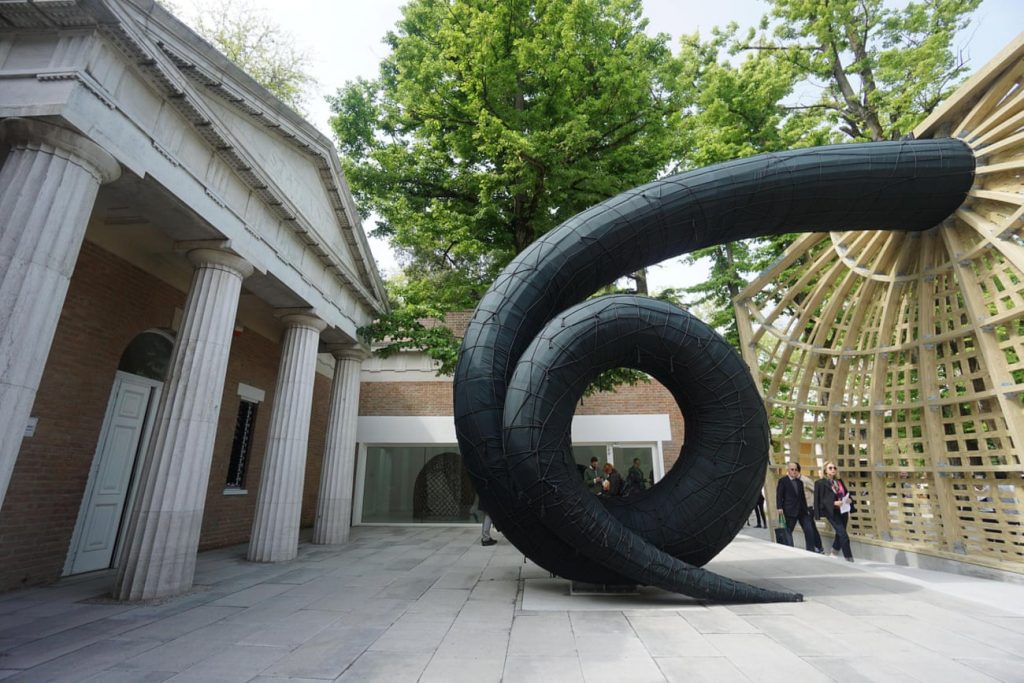 Swallowed Sun (Monstrance and Volute) by Martin Puryear outside the US pavilion in Venice
Being the 58th festival, this year's event started on the 11th of May and will run till the 24th of November. 'May You Live In Interesting Times' is the Biennale's main theme, and it will present the works by 79 artists willing to share their own take on arts with the visitors.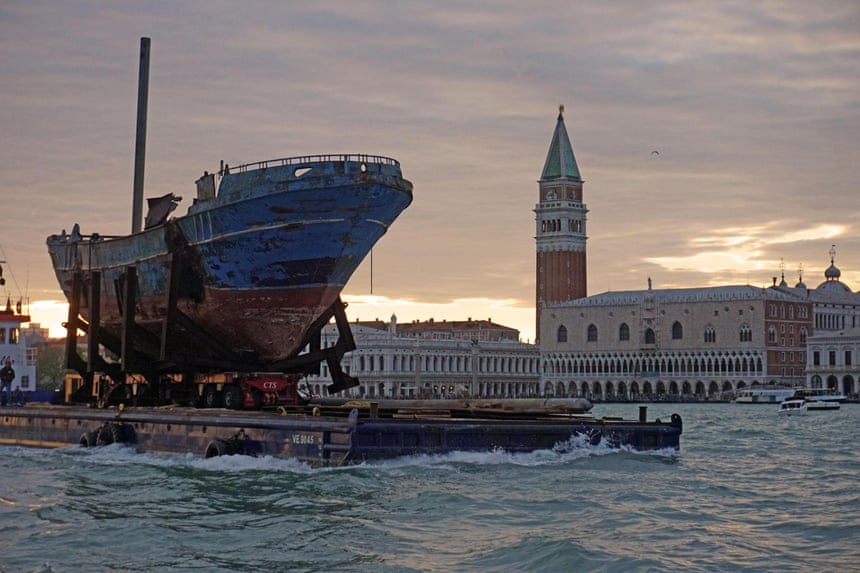 'Appalling conjunction': the arrival in Venice of Swiss artist Christoph Büchel's Barca Nostra
We have selected a few works that we hope you too will find interesting. 'Building Bridges' is the sculpture Lorenzo Quinn brought to Venice this year. The acclaimed Italian artist whose illustrious sculptures have always been characterised by certain finesse, remained loyal to his predilection to use hands as carriers of multiple meanings and ideas in his sculptures – this time, the scale of his work will definitely get everyone talking. The installation comprises six massive pairs of hands that rise nearly 15 metres above the basin in the old Arsenale shipyard to create a bridge and remind people of the need to work together to solve issues of today.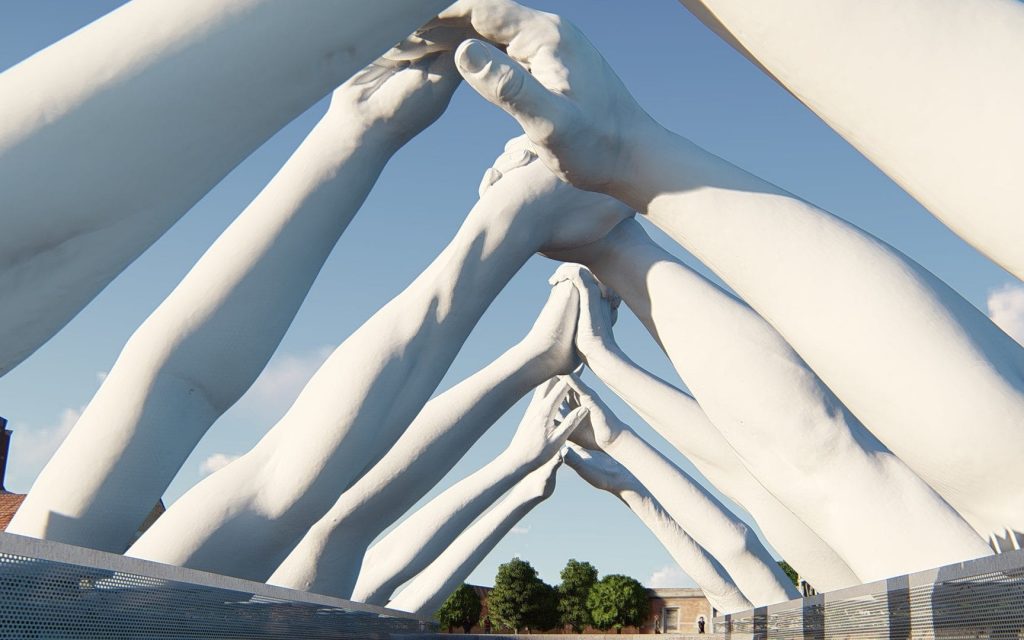 Building Bridges by Lorenzo Quinn
In particular, the 52-year-old artist wants his eye-catching sculpture to draw the attention of political leaders to climate change, and encourage more action to stop it. "We have to join hands and do something about it," Quinn comments on his work. "It is about the future of our children and future generations. It is about humanity. I think it's people who change things and politicians will eventually listen to people. We hope to affect at least one person."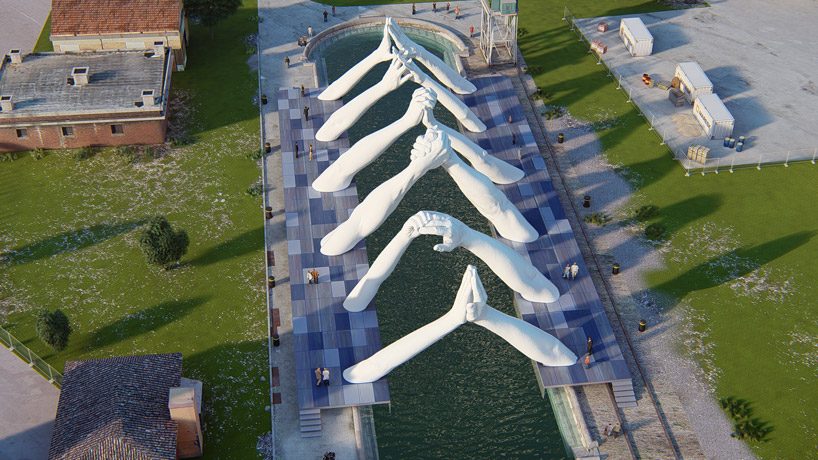 Building Bridges by Lorenzo Quinn
Nicole Eisenman, a multiple awards winning artist based in New York is most famous for her figurative oil painting, though the artist also creates installations, drawings, prints, and sculptures. Her works often represent expressionistic portraits of characters that as she explains are portrayed as her friends and even herself.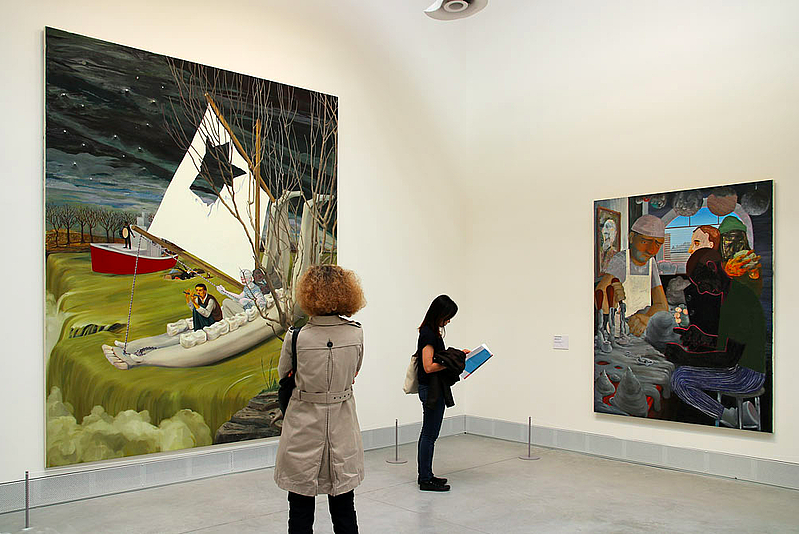 Painting by Nicole Eisman, Central international exhibition, Giardini
In Venice, Nicole's works are featured both in "Proposition A" and "Proposition B" sections of the Arsenale exhibition that contain mostly the same artists but with different kinds of work – she goes with sculptures in A and paintings in B.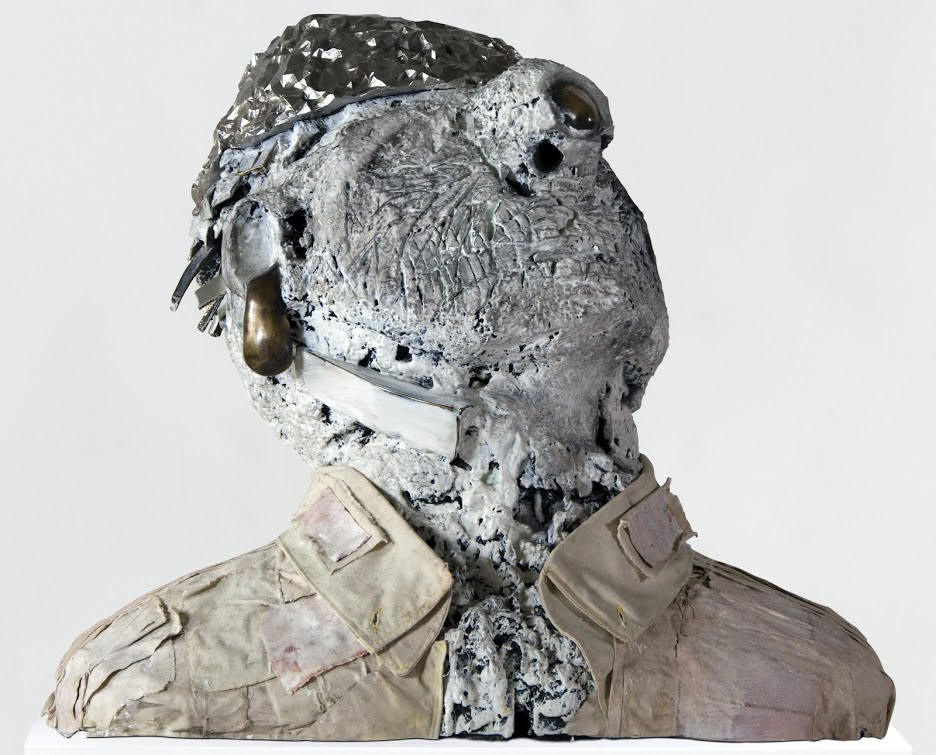 The General by Nicole Eisenman
Eisenman's sculpted busts make an astonishing impression with their deformities and abnormalities – the artist plays with form, so they both disturb and entice, making you pause and look closer.
You can check the full listing of the artists as well as the comprehensive programme of the event at the official website. There is also a video down below giving a glimpse of what to expect during this year's Biennale.