"Listen, if stars are lit it means there is someone who needs them. It means someone wants them to be". Poet Mayakovsky knew very well that if there is something in the world that would make anyone elate, it is a starry night. So what could be better than enjoy it from a creatively designed space?
Tea Ceremony House by Moriyuki Ochiai. Photo by Fumio Araki
Moriyuki Ochiai is the founder of MORIYUKI OCHIAI ARCHITECTS, a studio that is active in architectural, interior, furniture, landscape and industrial design. With diverse awards to prove it, the studio is very good at creating captivating projects inextricably linked to nature. Their Tea Ceremony House represents an exemplary work of how human-made objects could harmoniously complement the natural environment.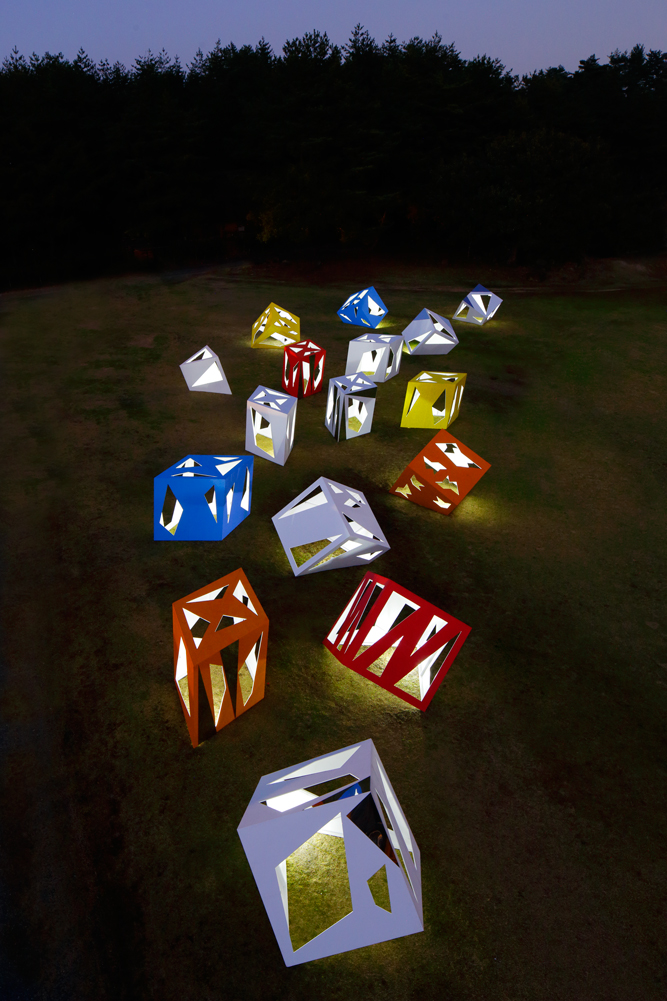 Tea Ceremony House by Moriyuki Ochiai. Photo by Fumio Araki
These scattered colourful elements provide an extraordinary space for tea parties both at night and in the afternoon. With their geometrical forms and illumination, they mesmerize people of all ages. Ochiai's work may be viewed as a practical way of complementing the natural environment in a considerate way, for it to serve as an engaging playground for the young, and romantic getaway space for the adults.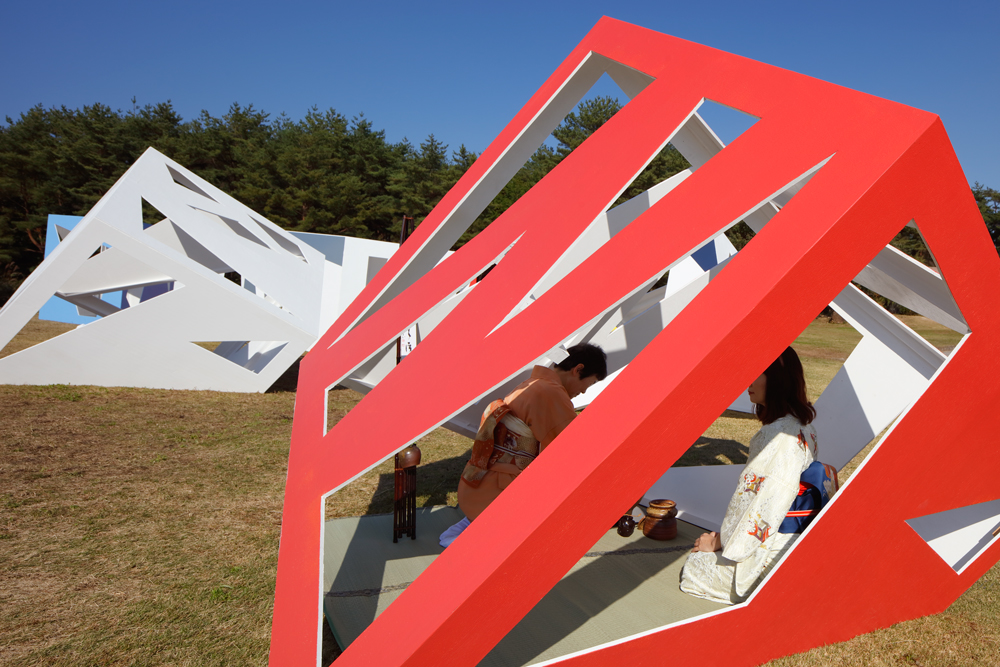 Tea Ceremony House by Moriyuki Ochiai. Photo by Fumio Araki
Multimedia design studio ENESS has illuminated many cities all over the world. It possesses exceptional virtuosity when it comes to combining various disciplines including interaction design, product design, sculpture, architecture with lighting and software.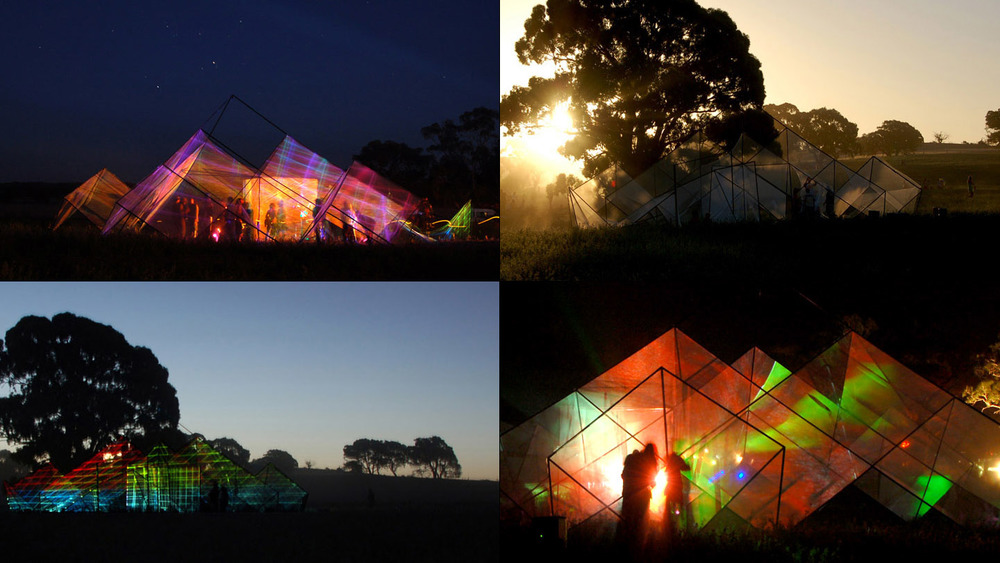 Lightscraper Installation by ENESS
Their installation named JEM is a judicious mixture of light, interaction design and the natural world. This public artwork features thirty-two cascading spokes brimming with light. Through sensors, it has an interactive power of responding to human's movements with rhythmic sounds and visual performance which mesmerize the viewers and provide a recreational aura.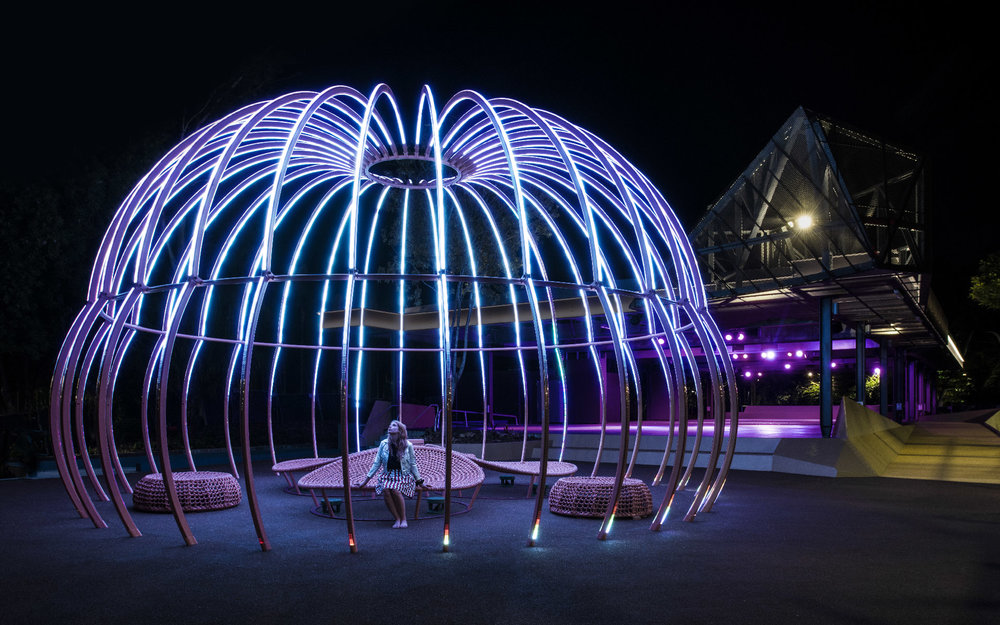 JEM Installation by ENESS
"Our most ambitious interactive public sculpture to date. JEM is here to unify people through shared experience and we are excited to see how people rest, dream and play in this rare space", says ENESS.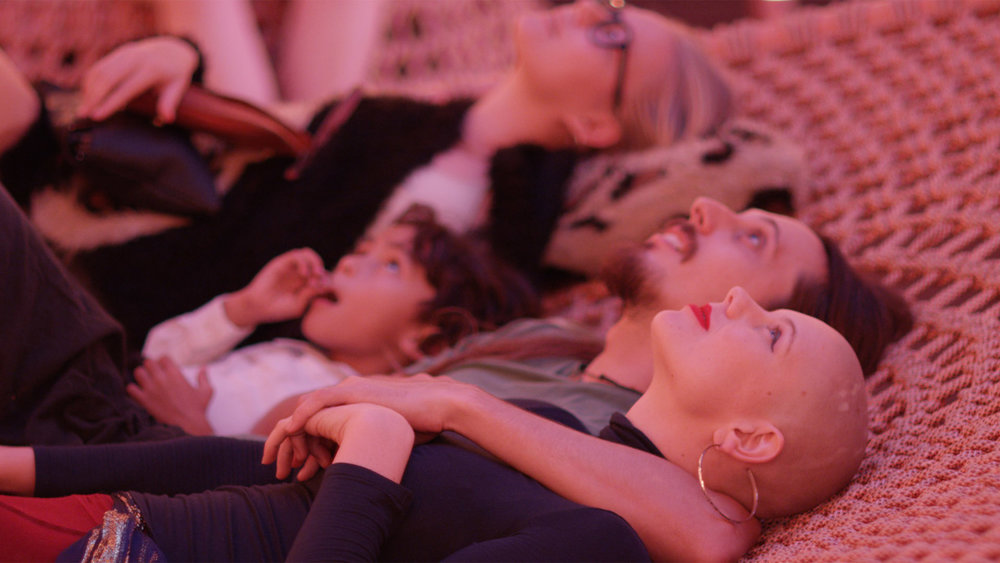 Visitors of the ENESS Installation