Chiharu Shiota is a Japanese artist based in Berlin who has turned thread installations into her own unique way of expressing feelings towards human concerns in life. She explores human existence through various dimensions by creating an 'existence in the absence'. Her large-scale static performances are played by one main character, the thread.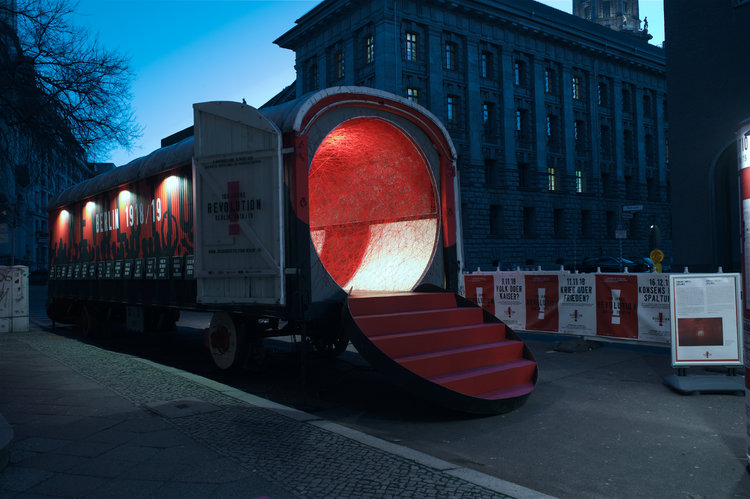 Honolulu Biennial in 2019 became the hosting place for the artist's puzzling and fascinating work Crossroads. By using wool and maps together, it seems Shiota swirled the elements into a tornado which incarnadines everything by its touch. The threads devour the paper leaving no chance to escape, to leave the spectator confused and create plenty of space for diverse interpretations of Shiota's story.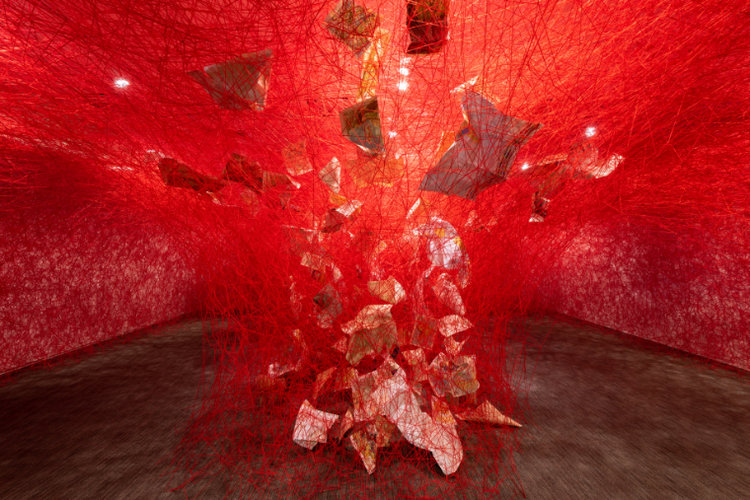 Crossroads installation
No alarming red colour this time, but the artist utilizes wool and paper again in her Beyond Memory piece. This dream-like installation seems to decorate the space with enormous spider nets that create a dominating sensual effect, juxtaposing the elements with endless threads.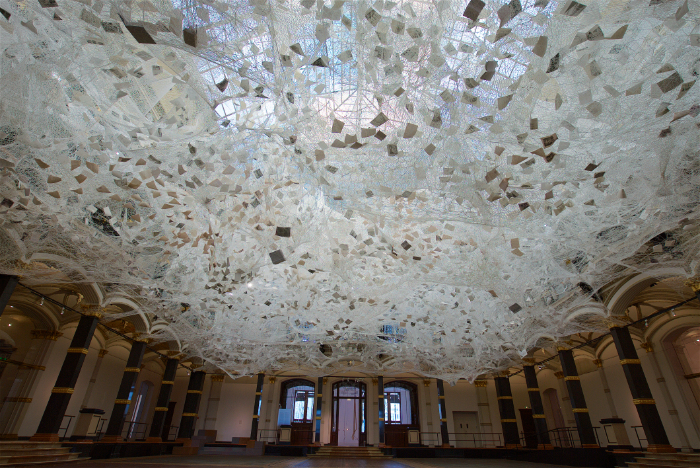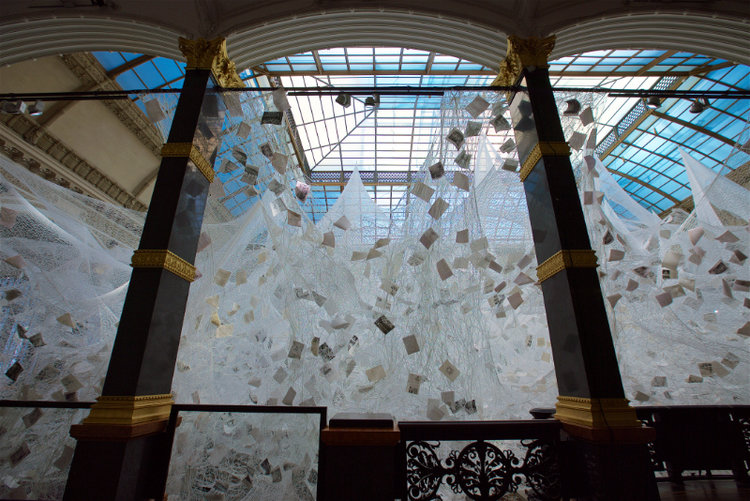 Beyond Memory by Chiharu Shiota
Visitors of Tokyo's Ginza Six luxurious shopping centre witnessed Shioto's marvellous creation earlier this year. This time the artist used the space to make for transparent boats float in the air. Unlike her other works which were somewhat chaotic and left the surrounding environment in turmoil, this Six Boats performance is strikingly different with deliberately chosen robes and white ropes hung with meticulous precision.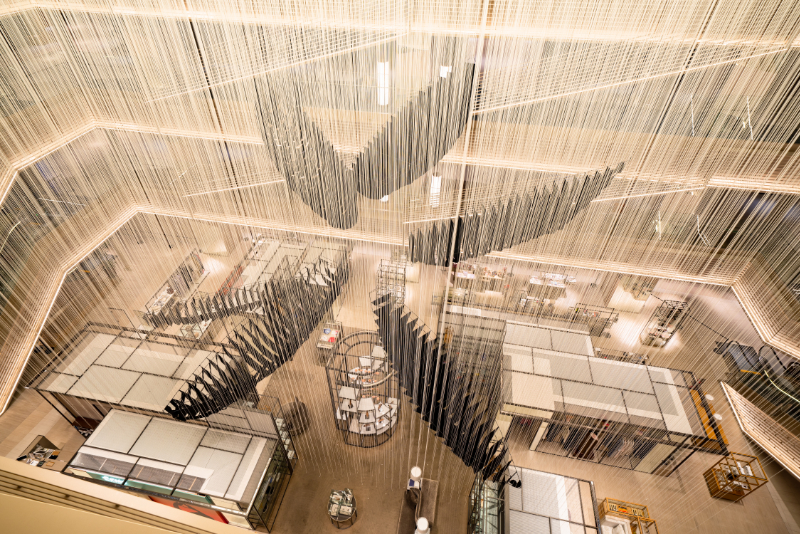 Six Boats installation by Chiharu Shiota